Soprano Barbara Bonney
A Conversation with Bruce Duffie


Barbara Bonney is considered as one of the world's most accomplished lyric sopranos. She now leads the field in her chosen repertory of roles by Mozart and Richard Strauss, and is increasingly recognised as one of the finest Lieder and concert performers of her generation. An American by birth, she received training in Canada and with Walter Raninger at the Salzburg Mozarteum.

In 1979 Barbara Bonney became a member of the Darmstadt Opera, where she made her first appearance as Anna in Die lustigen Weiber von Windsor. Among her subsequent roles were Blondchen, Adina, Cherubino, Gilda, Massenet's Manon, and Natalie in Henze's Der Prinz von Homburg. In 1983-1984 she appeared with the Frankfurt am Main Opera, the Hamburg State Opera, and the Bavarian State Opera in Munich. In 1984 she made her first appearance at Covent Garden as Sophie, and the following year she made her debut at La Scala as Pamina. She made her Metropolitan Opera debut in March 1988 in Ariadne auf Naxos, where she returned to sing Adele and Sophie.

In December of 1989, she first came to Lyric Opera of Chicago for a production of

Die Fledermaus

, and we arranged to meet early in the New Year. It is especially fascinating to see how her ideas have stood the test of time over more than twenty years between that meeting and this publishing and posting.

Naturally, she has continued her major career, and her discography has grown to a substantial size. As with all my guests, I tend not to inquire about her private life, and in this chat she briefly brings up her then-current status and partner. Anyone interested in more of those details can find them elsewhere.

As we were settling in for our chat, Bonney remarked about being most alert at ten o'clock in the morning . . . . .




Bruce Duffie

: Would you really rather have all performances begin at ten in the morning?



Barbara Bonney

: Absolutely! From 10:00 a.m. on, it just goes downhill, all the way! [Both laugh]



BD

: Since you are so geared to a life that must be late at night, and some of your greatest singing has to be at ten or eleven o'clock in the evening, what do you do to psych yourself up or actually get yourself physically ready to perform?



BB

: My mother was very clever. When I was a young baby she used to put me down for naps every afternoon, so I'm a nap person, thank goodness, which means that I can sleep easily from two until five, or even 5:30. Sometimes even at six o'clock I sort of roll out of bed and run over to the theater. Then my voice is at that same peak again.



BD

: Do you do any special warm-up exercises, either physically or vocally?



BB

: I try to work out every day for about an hour. I do these fun things in America called Stairmasters. I'm hooked. I've got to find one to take with me to Europe; they're wonderful! And I do some weight lifting and stretching and all that sort of stuff. It's important for me. I know that for my voice, I cannot perform to my best capacity if I don't have some sort of good, fit physical condition.



BD

: Are you an athlete?



BB

: No.



BD

: Is singing not athletic?



BB

: Yes, it is, but I don't feel that I'm an athlete. If we were to do it every day for a whole bunch of hours, yes, but we tend not to work quite that hard.



BD

: What do you work hard at?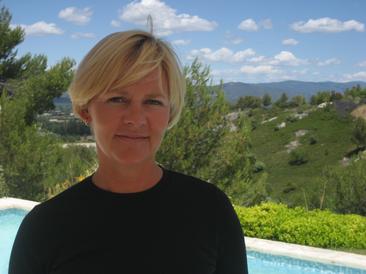 BB: Hard question! It's so different. Life is such a variation for opera singers. We're either traveling or learning new pieces or learning a new language or trying to relax. I work hard at languages, and as I say, I try and work hard at maintaining a certain degree of health. I try to eat relatively healthy. [Pauses a moment] I work hard at my garden...



BD

: Do you have enough time for your garden?



BB

: I make enough time for my garden. The first week of May is off limits. I don't care who asks me or where they want me to sing, I am planting my garden the first week of May.



BD

: Do you like the life of a wandering minstrel?



BB

: No, I don't. But I do it.



BD

: Do you feel you're a slave to the voice?



BB

: Not a slave to the voice, but our career demands that we are moveable, that we can transfer ourselves from one time zone to the next and implant a new language in our brain and get around in new monetary systems. It's kind of taxing. Plus you have to organize for months at a time, ahead of time! You have to have a secretary to handle all of your paperwork, and let your agents know where you're going to be. It's quite a complicated life. But it's the same for all of us.



BD

: You get many offers for lots of roles. How do you decide which ones you'll accept and which ones you will decline?



BB

: I try and limit my operatic activity to two new productions a year, or let's say two productions where I'm involved in a series of eight performances. These actually tend to be in America right now. I have this one here in Chicago, and then at the Met I do a

Rosenkavalier

. I just don't want to be bound up in one place for too long a time.



BD

: Unless it would be a theater near home?



BB

: That's impossible, unfortunately, because I live out in the middle of the country, in the middle of the boondocks, not near Stockholm. I have about six roles that I want to sing at this point in time, and I don't want to do other things. I don't want to expand my repertoire into another

Fach

, so I'm very happy right where I am.



BD

: Since this small range includes Mozart, tell me the secret of singing old Wolfgang.



BB

: [Laughs] You have to love the guy, and I do; I blatantly do! You have to be convinced. Many of my colleagues think that Mozart is not such a good composer, that he's a difficult composer to sing, that his music is pedantic and predictable. I find Mozart extremely exciting. I find him incredibly genius, and every time it sends chills up my spine to sing any of the numbers in

The Marriage of Figaro

, or any of those pieces. I adore

The Magic Flute.





BD

: It resonates with you?



BB

: Yeah.



BD

: Have you sung all of the Mozart that you want to, or are there still more roles that you'd like to add?



BB

: There are still more roles that I have not sung on stage. For instance, I've recorded Zerlina twice, but I've never sung it on stage. I do it the wrong way! [Laughs] I go through the back door; that's not actually the way it should be done. I've never sung Despina on stage, and I've only done Ilia in German. So I'm looking forward to expanding in that direction, as far as those roles are concerned.



BD

: Are there some roles you've done the proper way — on stage first and then on a recording?



BB

:

The Magic Flute

I did on stage first. My first Susanna I did on recording. That was pretty scary!



BD

: Because she's the whole opera, essentially.



BB

: Yeah. It was pretty frightening, but it was a wonderful experience! That was with Arnold Östman in Drottningholm in Sweden. That was fantastic! I loved it.



BD

: Tell me about Susanna. Is she a 1990's woman?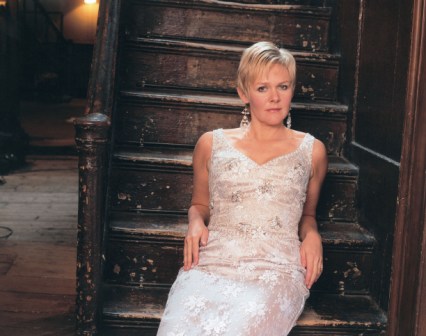 BB: I think she goes through all the centuries. She's the lady who serves the one who has it all, but is missing the love from her husband. She's the one who's learned to be

bauernschlau

. She has that innate cunningness which most youthful females have. We all have to do that; we have to learn to wrap men around our fingers. Whether that's acceptable nowadays, when everything is so emancipated, I don't know, but I think it still it. I'm afraid it still is.



BD

: Is it something you revel in, in your personal life?



BB

: No. Not anymore. [Laughs]



BD

: Are you a bit Susanna yourself?



BB

: I think I am, yeah.



BD

: Are all women a bit Susanna?



BB

: No, not all women. It depends upon what stage in life you are. When one is growing up, the seventeen's to the twenty-five's, one has those tendencies — to be a little sly, to be as attractive as possible, to get to the ends that she wants.



BD

: What is it that she really wants out of life?



BB

: I think she just wants to find happiness with Figaro. I think she truly wants to help the Countess; she wants to give it back to the Count for being such an ass, which he really is! He's a wonderful figure, and has the most beautiful music, but he really goes way over the top. I don't think she looks so long in the future. I don't think she's much further than establishing her marriage, establishing herself as the servant that she is, and having the power by being that servant. Very often, people in power don't have it. They give it away; they delegate it, and then it slips through their fingers. So it's usually the working people underneath them that essentially have control over things.



BD

: Would she be a better mistress than servant?



BB

: I doubt it. I don't think it would be as much fun!



BD

: She can get away with more?



BB

: Yeah. [Both laugh]



BD

: Does she go after Figaro, or does Figaro go after her?



BB

: Well! [Laughs] I have to think back to my partners! It was probably mutual. It was probably the most natural thing. The two people weren't quite the same age, as far as the play goes. Chances are it just was that he was around with the Count and she was around with the Countess, and that seemed to fall in together.



BD

: Are they happy after they get together, by the end of the opera?



BB

: Everyone seems to think that nothing works out at all in that piece, but at least at the end of the opera, it feels pretty tight, pretty good. I never feel a cloud of doubt. When I am onstage, I don't feel a cloud of doubt at the end that something funny is going to happen in the future; I feel it's happily ever after. Obviously that has been proven to be wrong, but nonetheless... I don't think anyone turns out to be very happy in that whole scene.



BD

: I'm looking forward to the third drama, where the Countess has the child by Cherubino.



BB

: Exactly. Probably the only one that's happy is Antonio the gardener, who's oblivious to it all and is off in the corner, drinking out of his paper bag. [Both laugh] He's probably the happiest of everyone, being untouched by it all!



BD

: Do you regard anything that Susanna does as a great philosophy of life?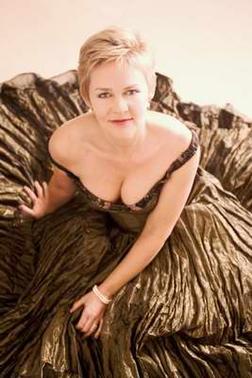 BB: I must say that when I'm in the middle of the role, I don't ever think of things in those terms. I think very basic and very natural; in other words, I try not to over-moralize, over-philosophize when I'm doing a role. I try and feel for the character, feel what's in the music for the character, and see that it comes straight from the gut out to the gut of the audience — through the eyes is probably the better way to explain that. It is much more a communication thing than trying to portray a role or a character. I think one has to be that particular person in order to make it believable so that the audience can relax, rather than have the audience fidgeting, "What does she mean by that?" or "What does that mean?" They can just sit back and feel vicariously all of those emotions that are being played out on the stage.



BD

: So you really become the character — you're not just portraying the role?



BB

: No. For instance, here in the

Fledermaus

I find myself becoming Adele and saying the stupidest things to Orlovsky! He just looks at me, shocked, totally shocked! It's like, "What are you talking about?" I'm saying the dumbest things because I'm in character. I don't want to let go of a second of that feeling of being concentrated on what I'm doing, what I'm playing or what I'm singing.



BD

: You're not ad libbing some of the dialogue, are you?



BB

: No. Sometimes I get an inspiration and may change the timing a little bit, or change a few words, but not ad libbing. I'm not very good at that. When we're on stage dancing and talking and things of that nature, I tend to stay in the role that I'm doing if at all possible.



BD

: Of course, in the dialogue you have much more freedom because there's no music; there's no conductor telling you exactly when to sing each note.



BB

: Yes, but there's a sense of timing that we rehearse and rehearse and rehearse, and your colleague depends upon that. If you can't deliver approximately what they're expecting, it can cause fluster and then it can cause breakdown. So I think it's very important to try and keep the mode and then expand upon it, but to keep that basic mode before going overboard. I don't think that works very well.



BD

: Can a piece get over-rehearsed?



BB

: It probably feels that way right before the general rehearsal. We all feel hysterically over-rehearsed, tired, aggravated and angry with everything. Everyone swears, "This is the last opera I will ever do!" It's always the same thing. I think that the general four to six week period is more than adequate. Three weeks would do pretty well if we could all get our beans together. In Germany, when I was starting out in Darmstadt, I did a new piece every month! I rehearsed for three weeks, there was the opening and that was it. Then we were on the next piece. I would do eight to ten roles every season with no break. I would rehearse the day of performances; it was just constant, constant, constant. So therefore I feel that one can really get a good show together if one's all there as an ensemble, with none of this star flying in and out stuff. I understand it all! I have done it myself, but I don't think it lends itself to really good theater.



BD

: You prefer to have a unified production, then?



BB

: Yes, and therefore three weeks, three and a half weeks, is a good time to put something together — unless it's an incredibly difficult, modern opera that's being performed for the first time that needs more work. It depends upon the piece, of course, but generally speaking, three or four weeks is pretty good.



BD

: In a world premiere, you don't know how it's going to come out.



BB

: Exactly.



BD

: But in a piece that you've done several times, how do you keep it fresh from production to production to production?



BB

: I think that happens by manner of the fact that you have a totally new director, you have a new opera house and generally a new set of colleagues; sometimes you end up with the same ones, but very often it's like playing dice — you throw the dice and out comes a whole new roll every time. So I don't think there's much danger, unless you do a piece in five productions each year. I think that's milking it a little bit, but generally singers don't take on work like that.



BD

: You said earlier that you're limiting your repertoire to just a few roles. Do you make sure you scatter these roles throughout each season if you can?



BB

: Funnily enough, it just tends to happen that way. Once in a while you get bogged down with singing a lot of Pamina's, and after a while you think, "Oh, I don't know if I can do this again!"



BD

: When you're in a new city, do you try to take in the other productions that are going on in the opera house in which you are not singing?



BB

: Well, one should do that, generally speaking, but the funny thing is I'm not really an opera fan. I never have been.



BD

: [With a gentle nudge] Then how can you expect us to come and see you, if you won't go to see other people?



BB

: That's the problem! I can't understand how everyone manages, after work, to get on these beautiful clothes and pay lots of money and go out and watch opera! I don't understand it.



BD

: I'm sure you're glad that some people do...



BB

: I'm very happy that people do. Otherwise, I would not make my living the way I do. But nonetheless, I am a little ashamed of myself that I haven't invested a lot more time in going to operas. I have to drag myself to it. I guess it's because I'm in the theater all day long. I've always been in the theater all day long. In Darmstadt I was inundated with it. In fact, the first year I got four days off — four days in the entire season! I was so overwhelmed by the whole thing. I was in every opera anyway, so I never got to see any. Ever since that first four years of just solid singing and being in the opera house every night, I must say I've never kept the interest alive. I may develop it in a few years, when I finally come to maturity; who knows?



BD

: If you didn't start out liking opera as an entertainment force, how did you get into it?



BB

: I studied

lieder

singing — song singing — at the Mozarteum, and just by chance an agent called me and said, "There's an audition in Darmstadt. Can you go?" I arrived at 5:30 in the morning, went to a shower and got my hair washed, went out and sang the only opera aria I knew, which was Susanna's aria in German. That was the only thing I knew, and they took me. They needed someone immediately because the other girl had hurt her voice, and they needed someone to take over her position.



BD

: Is that scary, knowing that if this one hurt her voice, are you not going into the same thing?



BB

: I should have listened to what they were saying to me! [Laughs] So within three weeks I had become a professional opera singer without ever really thinking about it. In fact, the only reason I studied music was because I was in Europe studying German. I was in Salzburg studying German and they happened to have a conservatory. I thought, "Well, this should be fun. I was a music major back in the States. Why don't I just see what I can do?" In fact, I was a cello major. I didn't have my cello with me, so I walked in and they took me. I don't understand it, either! [Laughs] So that's the story.



BD

: Now looking back on it, are you glad that it happened the way it did?



BB

: I'm very glad that it happened. As I say, I'm very often fifty percent torn between what I do and what I would like to devote myself more to, which is a more personal, sheltered, normal way of life. I miss that terribly!



BD

: Would you rather have a nine to five job?



BB

: I would rather have a family and settle down. In fact, I will manage to do that eventually. I know colleagues who do it, so I'm sure it's possible, but it's not easy. It's not easy for any working woman, and particularly with the travel involved. That makes it really difficult.



* * * * *





BD

: [

Note: During the course of doing these interviews over the years, I would usually ask my guests to give their birthdates, which I would keep as reference. Amazingly, I only remember a couple of times when they refused, or simply gave the date and declined to mention the year. In this case, we continued to refer to it, so I have included that segment in this presentation.

] May I ask your birth date?



BB

: I was born on the 14th of April, 1956, the day that Lincoln was shot — not the same year, but the same day.



BD

: I'd rather think of '56 as being the Mozart Year. Does that give you a little more affinity to Mozart?


BB: I was thinking about it. Maybe I should go to a fortune teller and find out if one of my past incarnations happened to be back then. I may have known him back then, and that's why I've never fallen out of love with him. I don't know. Also it may explain the reason why languages like German have come so easily to me. Who knows? I'm open for anything.



BD

: Maybe that's why you landed in Salzburg instead of someplace else. Now you're spending practically all of your time in Europe?



BB

: I moved to Europe, officially, thirteen years ago. Since I'm a freelance artist, I've been a non-resident American, meaning I travel approximately eleven months a year. That's a lot. It's too much!



BD

: I'm surprised you didn't find someone in one of the big cities like Vienna or Salzburg and stay there and then have your career.



BB

: No, I'm a real country girl. Even though I was born in New Jersey, I was raised in Maine, and that fresh air and snowy landscapes have always appealed to me. I must say I'm very happy to be back to Sweden. I'm very happy spending my free moments visiting my husband in Sweden. "Visiting," yes, that's what it is. It's basically going there to visit him. He's also a singer, Håkan Hagegård.



BD

: I met him for an interview last year! Very nice man. Being a world-traveler himself, he will understand your problems and joys and sorrows, hopefully.



BB

: Yes, yes, he does.



BD

: Is it special when you sing together, as opposed to singing in separate productions?



BB

: It's wonderful and it's difficult. You have two egos, two performers saying, "Look at me! Aren't I something special?" and dealing with each other also on a personal basis. I'm sure every singer who's married to another singer knows that it's magnificent and wonderful and a great support, but it's also very hard.



BD

: Too hard?



BB

: No. We've tried it now for five years and it seems to have worked out pretty well.



BD

: I hope it lasts a long time.



BB

: So do I. I intend to. [

Note: At this point, the phone rings and Bonney spends a few minutes speaking with her husband.

]



BD

: [Resuming after the phone call, concerned about his condition.] Is his foot better now?



BB

: Yes, he has the cast off it, but now he had a terrible cold. Anyway, that's life. I was infected here the last couple performances. We all had what we delightfully called the "creeping crud." We were all a mess! It was horrible. Anyway, we got through it.



BD

: Do you have to sing no matter what? Is there "the show must go on" mentality?



BB

: No, we don't have to, but you have to know when you have to cancel. No one wants to cancel, for the very obvious reasons.



BD

: So how do you decide how far you can push yourself, even with pains and aches?



BB

: You know, after a certain number of years of experiences, what sort of illness is going to hurt you. If it's on the cords, forget it. If it's around or underneath, you know how you can work your way through. And very often, sick performances are some of your best because you sing carefully and concentrate, and don't risk things. I'm one of those singers that risks a lot during performances, and sometimes it gets me into trouble!



BD

: I would think when it works, though, the rewards would be great!



BB

: Yes! Yes, it can be like that. For my kind of voice, it doesn't necessarily work so well in big houses, because I have to risk everything to even be heard. I rather like to risk in small houses.



BD

: How far ahead are you booked, and do you like knowing that on a certain Thursday three years from now, you'll be singing a certain role in a certain place?



BB

: I'm basically booked through '92. I have a little bit of time left which I want to actually hold on to. I'd rather not do too much more. I've tried each year to reduce my work load by a couple of weeks or so.



BD

: Isn't your agent screaming at you about that?



BB

: I think they understand that there's just so much you can take, that you have to be a person once in a while.



BD

: [With a gentle nudge] Oh, why can't you be a robot?



BB

: [Laughs] Sometimes I feel like it, when you pick up your third suitcase and lug it to the Domestic Terminal. It's pretty taxing. Also, Sweden in the summer is pretty attractive, I must say! All that light and beautiful, beautiful climate. I really want to spend most of my summers in Sweden.



* * * * *





BD

: Let's come back to some of the Mozart parts. You said you have sung a lot of performances of Pamina. Tell me about her.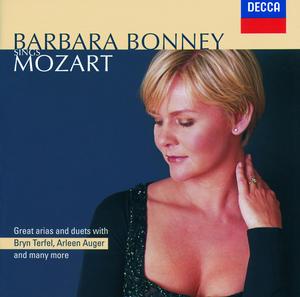 BB: Pamina should be young. I'm probably one of these crazy people who don't fit in with the rest of anybody else's ideas of what she should be. I love singing Pamina! I'm one of these lightweight, featherweight Pamina's. In Germany they like to have the ladies with the big voices that can just honk out those high notes, and I don't think that's what she's about. I think she's a young girl; I think she's an up and coming leader, a ruler who's learning the ropes in her youth. She's not a matron who has already finished. She is her training period, so I believe she must be a young person. I like to think of myself as still in my up and coming years, a young singer, so I love singing Pamina.



BD

: You certainly don't look at all your age.



BB

: Oh, that's nice that you say that. Thank you.



BD

: Is Pamina happy with Tamino at the end?



BB

: I don't think they know each other very well. I think she would much rather run off with Papageno, which I have done! In fact, when I met Håkan the first time was when we sang

Magic Flute

at La Scala. That was my debut in the role at La Scala, and it was also his debut there as Papageno. But Pamina and Tamino find happiness through the ideals that they represent. It's not necessarily that they appeal to one another as human beings, as creatures. It's much more the fact that they have come together in a bond representing a certain philosophy. And no, I've never felt an inclination to run off with the Tamino at the end of a performance! [Both laugh] I guess that's just the way that opera is built because she doesn't spend much time with Tamino; it's just the very end.



BD

: They're just sort of thrown together, really.



BB

: Yeah!



BD

: He's told, "Here's a picture of the girl. Go rescue her," and she's there, waiting for him, to be rescued.



BB

: Yeah, they seem to be eluding each other most of the time, and he never seems to react in the way that I want. That's why she instigates the G minor aria, and then the suicide thing. He causes me a lot of pain, actually! He's not a lot of fun. So I always feel Papageno is much more my partner in that piece no matter where I do it.



BD

: Looking ahead to the nonexistent third act, do they wind up having children and building a new order, or just putting up with each other?



BB

: I'm sure that they go on in the Freemason style. I don't see them necessarily having children right off, but I see them leading in a philosophical way. I don't see them as two humans; they're above that, somehow. They seem to be two gods. I think Papageno and Papagena are the human couple.



BD

: Are they really human, or just almost human?



BB

: Oh, I think they're very human! In fact, I think they're the most wonderful side of human nature, being honest with themselves and not pretending to be something that they're not.



BD

: Maybe you'll find a stage director sometime that will do a

Bob and Carol and Ted and Alice

idea at the very end!



BB

: That sounds like great fun! I think I'll suggest it next time Håkan and I do it together! [Both laugh]



BD

: Do you like some of the really far out, wild, crazy ideas that stage directors are coming up with these days?



BB

: I love them! In fact, that's how I was raised during my time in Darmstadt because that was what was seen in Germany. When I started in 1979, Darmstadt was a very advanced theater. They did lots of modern things and lots of modern productions. The Intendant at that time, Kurt Horres — who went on to Hamburg and Dusseldorf — staged what I wouldn't say were far out productions, but rather were extremely intellectual, beautifully put together and well thought through storytelling productions. Those are my favorites of all I've ever done. All of his things that I was involved in I simply adored.



BD

: Is there any way to take productions too far?



BB

: Oh, sure! I'm sure that very often directors go over the top while being very intent upon their ideas, and overlook that they're working with human beings. I remember some things in Frankfurt where people were constantly crawling on the ground. That's wonderful, but not in every single piece, and not abstract sets in every single piece. Lines of different opera houses can go too far in one direction; they're either extremely traditional and never risk breaking away and doing something a little far off, or they tend to go in the direction of only thinking of the dramatic side of it, and not seeing the piece as a whole and how they're trying to reach an audience. Very often they're caught up with themselves and not thinking of the audience they're performing for. I think the number one thing in our whole business is thinking of those people who are sitting there watching us, and not thinking of the critics writing about us, not thinking about the people telling us what we should do on stage. I think it's the artist getting a message across to the audience through the help of sets and good orchestral playing and conducting.



BD

: As you perform, are you aware of the audience?



BB

: [Nodding] Mm-hm, mm-hm.



BD

: Do you feed off of them?



BB

: Mm-hm, and I focus my attention on them as much as I possibly can.



BD

: Rather than on your partners and colleagues???



BB

: No, no, I don't mean that. The interaction between colleagues is the primary function. But when you look out to the audience, you're focusing on the group as a whole or on individual faces by looking into their eyes. This is something that I find particularly important in recital singing; you have to simply reach into people through their eyes and be close to them. Look at them! Risk bearing your soul, showing all of your feelings. Risk being scared and letting them see that! Risk being happy, risk being sexual, all of these options. If one just stands there and delivers a nice Schubert song without all of those emotions, without the face getting flushed, then it's not an interesting evening.



* * * * *





BD

: You sing a lot of opera. Do you also sing a lot of lieder recitals?



BB

: I've cut down my opera right now to about sixty percent. My size of voice can't handle much more. Especially in big houses, I have to be very careful when singing in places like Zurich. Geneva's not a small house, but nonetheless it has good acoustics. There are lots of European houses, particularly, which lend themselves to my kind of voice. Therefore I'm very happy to have my career based in Europe. I feel I have more chances there.



BD

: Isn't Drottningholm a very small house?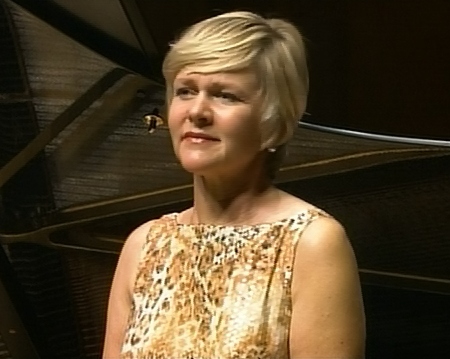 BB: It's wonderful! I've never had the chance to perform there, but I have sung in the theater during rehearsals, and it's magic! The recording was done in another building called the Nacka Aula near Stockholm with the Drottningholm Ensemble.



BD

: I just assumed that they took the production as it existed and dropped it into the studio, but they brought in a couple of other people including yourself?



BB

: They took several of the people from their productions, but basically the leads they took internationally. Unfortunately, they have to do that.



BD

: Why "unfortunately"?



BB

: It doesn't mean, necessarily, that our singing is any better than theirs! It's just that that's the way that record companies work. I can be very happy about it; I've been blessed to be allowed to work with the major companies. And yeah, it's hard to get into that group.



BD

: Do you sing differently for the microphone than you do on the stage?



BB

: Slightly. You don't need so much volume, obviously. One has to think much more about clarity, not necessarily about diction, but using color rather than volume to get a message across. It's much more intimate and I adore recording. If I had my choice, I would only do recordings.



BD

: But then you leave out the audience that you were talking about before.



BB

: Yes, I understand that. But if I had my choice, just for me, as far as what my voice likes the most, it would be under a set number of days getting up in front of a microphone, doing something, going back and listening to it, and then having the chance to come back and hopefully improve upon it immediately. I think that has probably been the best voice teacher I've ever had, just that constant ability to go back and make it better, make it better, make it better. That doesn't always mean that it becomes better, but at least one can try. Yeah, I love recording.



BD

: Is there ever a chance that because you can go back and make it better and assemble a perfect performance, that you set up an impossible standard which you can't duplicate in the theater?



BB

: I don't think so. For instance, when we did this

Marriage of Figaro

with the Drottningholm and Arnold Östman, the whole second act finale — which lasts approximately twenty minutes — we started and went to the finish twice, with no retakes or small inserts. We went straight from front to back twice through and that was it! And they did practically no cutting; they took one of those two takes, and that's most of the finished product. And it's brilliant! The reason it worked so well was because we had a chance to rehearse a lot and work out all of these fine points before we went into the studio. That's one problem with recording, that very seldom do you have a chance to rehearse adequately. Very often you walk in and the light goes on, and one can never feel quite comfortable with that situation.



BD

: So the first two or three takes are the rehearsal?



BB

: Yes, but you have interesting things in those takes that you would rather not leave out. Very often one is inspired by the freshness of it all; your voice is the most fresh. So it's hard to balance that.



* * * * *





BD

: Let me ask the big philosophical question. What's the point of opera?



BB

: Why are you asking me?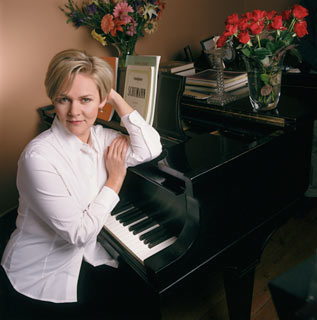 BD: Because you are one of the greats who bring opera to everyone else!



BB

: [Somewhat taken aback] Oh, gosh!



BD

: If you want to duck the question, it's all right.



BB

: I don't want to duck the question, but I don't know quite how to answer it and sound intelligent. Opera is a fantastic art form, obviously. It combines all the best of everything — music, work, visionary effects. Is that the right word, visionary?



BD

: Sure.



BB

: Visual, I meant to say.



BD

: Okay, but a visionary effect is more long range!



BB

: That sounded even more intelligent, didn't it? Dancing, art as far as the scenery is concerned, costumes; it's the fusion of all these, which ever appeals the best of all of those wonderful high, lofty, cultural art forms that make us human beings. If we didn't have these cultural outlets, we'd all be a lot sicker. The hospitals would be over-filled. You would need lots more hospital beds, and you couldn't get Blue Shield/Blue Cross to pay for all of those poor people. I think it's an outlet for our emotions.



BD

: Is there a balance between the lofty ideals and an entertainment value?



BB

: It's hard for me to say, in America; I've been away from America too much. Entertainment, in America, is very different from that what it is in Europe. Europe is much more steeped in their traditions than we are here because of our historical background. Also, I notice every time when I come back to America after a six-month or eight-month break, this country has changed a hundred and eighty degrees!



BD

: For the better or for the worse?



BB

: I don't know! I'm not sure. I've never here long enough to find out. It's so fast! America changes so fast — entertainment, tastes, trends. Everything is new. What was here today is gone tomorrow. I think that truly applies to this country, and therefore I don't know if I can say anything about entertainment here in this country.



BD

: Well then, about Europe?



BB

: In Europe, I don't think that opera is seen as entertainment. They would use "entertainment" for Michael Jackson or for Blauer Bock, which is one of these shows with accordions where people drink beer. It's a very different; there's none of this stand-up comedian stuff that's overpowering. I think sports is entertainment worldwide, but opera? As far as Europe is concerned, I don't believe it's in that category.



BD

: So the people who go to the opera view it differently and take it in as a special part of their life?



BB

: I believe they do. It's been passed down through their families for a couple of centuries now. There's just much more of a tradition to opera-going than there is here. Also the subsidizing situation is so different on the two continents. America has so little subsidizing, which makes it so very difficult. You have to go out and sell the opera, whereas in Europe they take it for granted. There, you go to the opera and pay for your ticket, and you know that it's being ninety percent subsidized. They have lots more to throw around, and they have many more opera houses. Each town has their opera house! There's sixty of them in Germany! So it's a whole different system and different ballgame.



BD

: That's the system that you want to spend most of your life working in?



BB

: It's the one I feel the most comfortable with. Things may change. I've only worked now in American opera houses three times. I've worked at the Met twice and here once, so I don't know enough to really tell you that much about it here.



BD

: I hope we've made you feel at home and comfortable.



BB

: Yes! I must say it's fun to work in a country where they speak your own language, even though I've forgotten my own language in the mean time. I know English and Swedish and German. I can understand a little Italian and pretty much French, but I don't feel comfortable speaking those two languages. I like being in America once in a while, but I don't think I could ever live here again on a permanent basis.



* * * * *





BD

: Something that you're experiencing now in

Fledermaus

and you also experience in

The Magic Flute

is the shifting from music to spoken dialogue. Is this particularly hard on the technique and on the voice?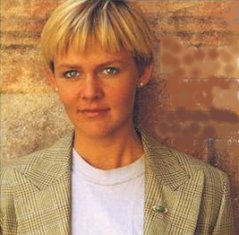 BB: Right now I'm not thinking about the technique too much! I'm trying to be in character, and that demands — at least Adele does — lots of squealing and screeching and crying. The first couple of performances I felt, "This is going to knock me over." In my vocal technique, I tend to use quite a bit of head-chest mixture anyway, which is basically my speaking voice. So I just sort of twang up, or screw up, my speaking voice a little bit, and that works pretty well. Then going into the singing is not so much of a problem. I don't find that I have to use two different techniques. I don't find I have to use the Broadway, really-sock-it-across technique. No, I don't think that's necessary. I hope people here me. I can't be the judge of that, but as far as I know, it's working out pretty well.



BD

: Do you work a little harder at your diction, knowing that everyone is going to pick up every word?



BB

: This is the first time I've ever sung in English, and it's a terrifying experience! All of a sudden, all these diphthongs and W-H's and T-H's; I've never been confronted with that before! It took a lot of work, and they were actually amazed that I kept rolling all of my R's all the time! No matter what language I sing in, I try and work very hard at diction. That was one of the big things in Germany, in Darmstadt — text was always of the utmost importance. So that's nothing new for me.



BD

: Is there any backlash because some people have been going to the opera so long, they know a lot of the texts?



BB

: It depends upon what translation is being used. For instance, if this were done in German with subtitles, they might be familiar with the original German text. But this is a translation and I don't know if it's the same one that's been used here before.



BD

: When you're singing a Mozart opera in Salzburg, don't they all know those texts?



BB

: Yes, yes. That's no problem; in fact, that's wonderful. The more they understand by themselves, the better off you are.



BD

: The more lazy you can be?



BB

: Well, not lazy, but the more you can dedicate yourself to producing beautiful lines and not chopping them up. German is not an easy language to sing in. If you want to be concise and use good diction, you have to work awfully hard!



BD

: Too hard?



BB

: Too hard, yes! In my

Fach

, particularly, where you have to go up to high notes a lot of the time, it's merciless. So you're happy when people know what you're talking about.



* * * * *





BD

: You were saying before that you are cutting back just a little bit. Are you looking for the long career?



BB

: I don't know yet, to be honest with you. Until I've had children, I won't know how that's going to work out.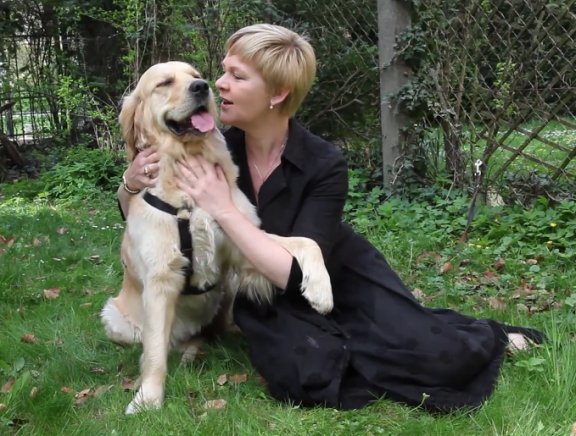 BD: Might you just decide to become a

Hausfrau

, and stay home and give up the whole thing?



BB

: I don't know if that will ever be possible for me. I'm sure I will be involved in music in some shape or form, even if it's working with music therapy or with remedial things. I don't know; we'll see. I don't think I want to become a professor at any college or university. I don't think I would be good for that. I also don't think that I would like to sing until I'm sixty; I don't think that my

Fach

allows for it.



BD

: Can you transition to a slightly different

Fach

?



BB

: I don't think my voice allows for that, either. I really don't foresee much of a change in my repertoire, so therefore I'm taking it as it comes and following my inner instincts, and trying not to overwork. I think that's the only way to keep a positive approach to this job, because I just recently went through a period where I thought, "I just cannot take this traveling any more." I was forced to cancel something important and it made me very sad, but I simply had to have a break! I think that was very good for me. I came back with a whole new approach, and was glad to be going back to work. That's very important to keep in mind.



BD

: Is singing fun?



BB

: It can be a lot of fun; it can be great fun if you're on top of the situation. If you're not prepared and if you don't feel well physically and if you're emotionally unstable, it can be horrible! It can be terrifying. That's not fun.



BD

: I assume, though, it is fun for you most of the time.



BB

: I'd say eighty percent of the time it's a lot of fun. That's not bad.



BD

: No, that's not bad at all! And the rest of the time I assume it's tolerable?



BB

: The rest of the time it's hard work!



BD

: What advice do you have for young singers coming along? You say you're not going to be a professor someplace, but you must have advice for students of singing.



BB

: Be really careful about your voice teachers. I know that's hard to say, and how do you know? But I'm one of these inner instinct people. Listen to your inner voice. Don't try and sing heavy stuff too early. I was forced to sing Manon in German when I was twenty-five! That was crazy! I got through it; I kind of looked the part. I don't think I sang it very well, and I'm sure I did quite a bit of vocal damage to myself that season. At the same time I was singing Blondchen and Cherubino. That's kind of interesting repertoire, isn't it?



BD

: One from Column A, one from Column B and one from Column C!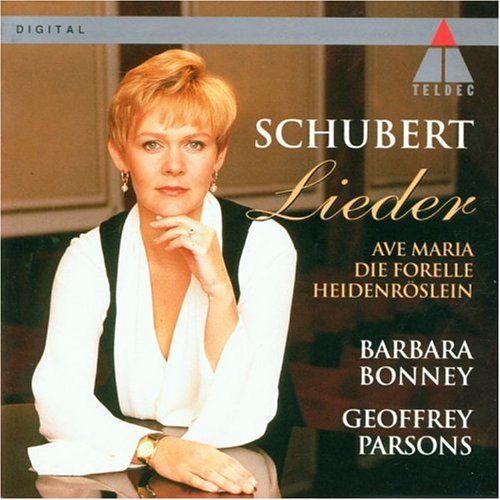 BB: Exactly! It doesn't matter. I would suggest for American singers, if they get a chance, to learn a language very well — either Italian or German. The French is not necessarily so important, but you should know either of those other two languages so that you can speak it. That's primary in repertoire; you just have to be able to speak one of those languages. Perhaps take a year or two years and see if you can find a job in one of those countries, or at least go audition in those countries. Travel to get a flavor for the traditions, for the style, because no matter what wonderful training you get here in America, it's not the same as being on the spot where those operas were conceived. It's important to get the flair of it, the flavor of it, and you can only get that in Europe. I'm sure that's why so many of my colleagues and lots of the young singers are doing just that. Of course it's getting more difficult; there aren't that many jobs over there. There are too many of us, as with the rest of the work force. There's just too many people out there! So my first, my real intense advice would be not to sing heavy stuff too early... and practice. And try and do most of it yourself. Don't blame anyone else for your failures. Rely on yourself for what you're doing.



BD

: Do you have any advice for audiences?



BB

: As you said before, not to listen to recordings and expect us to all sound like that. Obviously it's a near perfect reproduction of what we artists or orchestras can do in a wonderful hall with wonderful acoustics. Each opera house has its own set of good or bad acoustics, and we all have to fight against that. Some voices work in one house and some work in another. There are lots of different aspects, so come with a fresh mind and come for the healing process of sharing an evening with us up there on stage. That's all I can say.



BD

: Are you coming back to Chicago, I hope?



BB

: Not that I know of. I hope so, because I have enjoyed this tremendously. The people here are incredibly friendly! It's a wonderful house! They really pamper you and support you, and shower you with love and affection. So I would very much like to come back. [

Note: At this point we discussed a few of her then-upcoming recording projects, which, of course, have all been long since released. She then continued speaking about that aspect of her career.

] A bunch of nice, vegetarian things. I've sort of slipped into the so-called vegetarian group of musicians — you know, these wonderful up and coming baroque people in England. I love them all; I agree with them all! I love working with them; I think that they're tremendous, they're dedicated, brilliant workaholics, and I respect each and every one of them. I must say, my most memorable experiences, as far as recording and concert work, come from working with people from the vegetarian set.



BD

: Why is it called "vegetarian"?



BB

: Because it's meatless music — none of this romantic stuff. I love it, myself.



BD

: Do you sing any more French repertoire? You've dropped Manon...



BB

: No, French is not my thing. Maybe with a good coach and a few years in France, I might get some under my skin, but I don't feel for it naturally. It's not my bag; I'm much more a Germanic singer. In fact, I do my best with Italian repertoire. But of course, Mozart Italian repertoire is still Germanic in its sense, so it's not so difficult. But I'm very much a Nordic singer.



BD

: Any Swedish operas?



BB

: No, but I work on the Swedish repertoire. I did a recording of

Peer Gynt

in Norwegian, which is very similar to Swedish, with Deutsche Grammophon.



BD

: I wish you lots of continued success. It's been fun talking with you!



BB

: It was for me, too. Thank you very much.






===== ===== ===== ===== =====
-- -- -- -- -- -- -- --
===== ===== ===== ===== =====






© 1990 Bruce Duffie


This interview was recorded in Chicago on January 10, 1990. Portions (along with recordings) were used on WNIB later that year, and again in 1991, 1996, and 2000. This transcription was made and published in The Opera Journal in 2011.


Award - winning broadcaster Bruce Duffie was with WNIB, Classical 97 in Chicago from 1975 until its final moment as a classical station in February of 2001. His interviews have also appeared in various magazines and journals since 1980, and he now continues his broadcast series on WNUR-FM, as well as on Contemporary Classical Internet Radio.

You are invited to visit his website for more information about his work, including selected transcripts of other interviews, plus a full list of his guests. He would also like to call your attention to the photos and information about his grandfather, who was a pioneer in the automotive field more than a century ago. You may also send him E-Mail with comments, questions and suggestions.