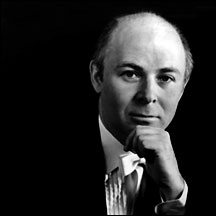 Recognized as one of the preeminent pianists of our time, Jorge Federico Osorio has been internationally acclaimed for his superb musicianship and absolute command of the instrument. He has performed with many of the world's leading orchestras, including the Chicago Symphony Orchestra, Dallas Symphony, Detroit Symphony, Concertgebouw Orchestra, Israel Philharmonic, Orchestre Nationale de France, Philharmonia Orchestra, Royal Philharmonic Orchestra, Moscow State Orchestra and Warsaw Philharmonic, under the batons of such internationally acclaimed conductors as Bernard Haitnik, Lorin Maazel, Klaus Tennstedt, Eduardo Mata, Lukas Foss, Enrique Batiz, and Luis Herrera de la Fuente. His concert tours have taken him to North America, Europe, Asia and Central and South America and American festival appearances have included the Hollywood Bowl, Ravinia and Grant Park Festivals. In addition to his recent triumphant debut with the Chicago Symphony Orchestra and his critically acclaimed Lincoln Center recital debut at Alice Tully Hall, Mr. Osorio has performed with the orchestras of Pasadena, San Antonio, Northbrook, and Delaware and with the Pacific Symphony Orchestra. He has made radio recordings for Japan NHK and Belgian Radio, and on several occasions, for the BBC.
Mr. Osorio's extensive discography includes a wide variety of repertoire. His solo Brahms recording on ASV was proclaimed by Gramophone as "one of the most distinguished discs of Brahms' piano music in recent years." IMP Classics has recently released his recordings of Beethoven's Five Piano Concerti and Choral Fantasy, and in addition to his orchestral recordings of works by Brahms, Mozart, Rachmaninov, Schumann and Tchaikovsky, Mr. Osorio made the world premier recording of Manuel Ponce's Piano Concerto. He has also recorded four Beethoven Sonatas and "Balada Mexicana", solo piano works of Ponce.
Born in Mexico, Mr. Osorio began his musical studies at the age of five. He studied at the conservatories of Mexico, Paris and Moscow, and his teachers have included his mother, Luz Maria Puente, Bernard Flavigny, Monique Haas, Jacob Milstein, Nadia Reisenberg and Wilhelm Kempff. Performing chamber music is an integral part of his artistic life and in addition to having served as artistic director of the Brahms Music Festival in Mexico, he has performed with the Moscow Quartet, Tel Aviv Quartet, violinist Mayumi Fujikawa and cellist Richard Markson as part of a piano trio and with the late Henryk Szeryng. He is the recipient of several international prizes and awards, including the Rhode Island International Master Piano Competition and the Dallas Symphony Orchestra's Gina Bachauer Award.

-- Biography from the Naxos Website