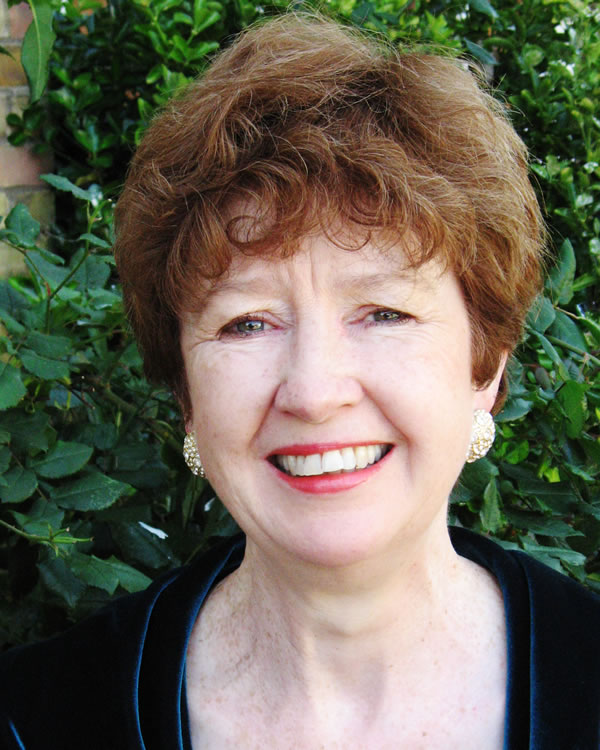 Soprano Una Barry pursues a very successful career whereby her extensive repertoire from the baroque right through to the present day, her outstanding musical ability, her vocal versatility and love of words have enabled her to accept solo engagements and broadcasts all over Britain, Ireland and Continental Europe as well as in Australia, Finland, Hong Kong, New York and Kenya.
As the Daily Telegraph reported, Una has a "strong, true lyric soprano voice which is the expression of a marked intelligence and a vivid response", and her lyric repertoire covers the operatic stage with her time at Kent Opera and Scottish Opera in roles such as The Governess in Britten's The Turn of the Screw, First Lady and Pamina in Mozart's The Magic Flute, Aminta in Mozart's Il Re Pastore and The Priestess in Gluck's Iphigenie in Tauris at the Edinburgh International Festival as well as covers of more major roles and working for independent opera companies and operatic concerts.
Una has been the guest soprano for numerous performances abroad of Purcell, Bach and Handel with Pro Cantiones Antiqua, and has also given many well received and interesting song recital programmes, ranging from Purcell to Messiaen through to specifically commissioned contemporary music works, the most recent being Psalm 100 by Colin Mawby for operatic soprano and organ, commissioned for the Centenary of Bradford Cathedral in 2019. But it is now in oratorio and concert repertoire for which Una is best known and continues to be in demand in works from Bach's Passions to Verdi's Requiem. In fact, she has sung all the major and the more obscure oratorio works in most British major concert halls and cathedrals.
In Chester Cathedral it was Beethoven's Missa Solemnis where "her quality of tone resulted in a thrilling performance". Una also gave performances of Verdi's Requiem in Glasgow, Hull, Chester Cathedral and Malvern Concert Hall, Bach's St John Passion at King's College Cambridge with Stephen Cleobury, and then Rutter's Requiem and Chilcott's Requiem with the Hong Kong Choir and Chamber Orchestra in St John's Cathedral where she also gave song recitals with David Knowles for the Red Square Gallery and two live radio interviews for RTHK's Radio 3 and Radio 4.
Most recently she sang Rossini's Petite Messe Solennelle with the Northampton Bach Choir and pianist David Owen Norris as well as Hendrik Andriessen's Miroir de Peine with the international concert organist, Benjamin Saunders, at both Bradford and Leeds Cathedrals.
For twenty years, Una studied with the celebrated mezzo soprano, Josephine Veasey, until her retirement, and then a period of time with the soprano, Heather Harper, and with David Jones in New York, all of which was invaluable. With moving to West Yorkshire in the north of England in 2012, Una has been studying regularly with the retired international baritone, teacher and voice researcher, Neil Howlett, who opened her eyes and voice even further. She teaches singing privately both in London and in the north, and is also becoming increasingly known as an adjudicator and an examiner.