The Uruguay-born conductor, Carlos Kalmar was born of Austrian parents. He showed an interest in music at an early age and began studying violin at age six. By age 15 his musical development led him to the Vienna Musikhochschule, where he studied conducting with Karl Österreicher. In June 1984 won First Prize at the Hans Swarowsky Conducting Competition in Vienna.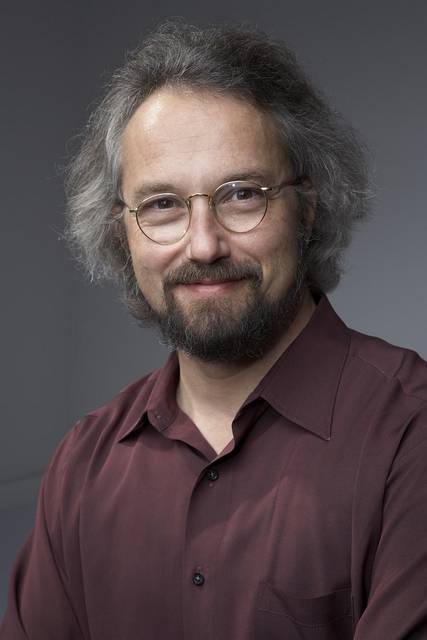 Kalmar has been music director of the Hamburger Symphoniker (1987 to 1991), the Stuttgart Philharmonic (1991 to 1995) and Anhaltisches Theater in Dessau, Germany (1996-2000). His symphony and opera guest conducting engagements throughout Europe and North America include return appearances with the Philadelphia Orchestra, the Berlin Radio Symphony, the Chicago Symphony, the National Orchestra of Spain, the Cincinnati Symphony, the ORT Orchestra of Florence, Lincoln Center's Mostly Mozart Festival, the Hamburg State Opera, the Minnesota Orchestra, the Vienna State Opera, the Detroit Symphony, the Bournemouth Symphony Orchestra, and the Zürich Opera House, among others.

Carlos Kalmar made his German debut in April 1985 with the NDR Symphony Orchestra in Hamburg, which immediately invited him back for two more concerts. Further invitations to conduct in Germany followed, including the Bamberger Symphoniker, the Berlin Radio Symphony Orchestra, the Philharmonische Staatsorchester of Bremen, the Bochum Symphony Orchestra, Dortmund Philharmonic Orchestra, Essen Philharmonic Orchestra, the Frankfurt Museumsorchester and the NDR Radio Orchestra in Hannover.

In June 2000, Carlos Kalmar made his highly successful British orchestra debut with the Royal Scottish National Orchestra as part of their prestigious "Scottish Proms" series in Glasgow. July 2000 saw his first concerts with the Philadelphia Orchestra. Other recent guest engagements included the Rio de Janeiro Opera House Orchestra, Sao Paulo Symphony Orchestra, Mozarteumorchester-Salzburg, Jeunesse Musicales World Orchestra, Frankfurt Radio Symphony Orchestra, Detroit Symphony, Vancouver Symphony, Saint Louis Symphony Orchestra, Dallas Symphony, and Colorado Symphony Orchestra, among others.

In 2000 Carlos Kalmar became the Principal Conductor of the Grant Park Music Festival in Chicago. Until recently he was also Music Director of Vienna's Tonkünstlerorchester. In 2003 he was appointed as Music Director of the acclaimed Oregon Symphony. During the 2003-2004 season, Carlos Kalmar's guest conducting engagements in North America include the Saint Louis Symphony, the Dallas Symphony, the Philadelphia Orchestra, the Colorado Symphony, the New Jersey Symphony Orchestra, and the Juilliard Orchestra.

Carlos Kalmar's most recent recordings include the 2003 release of the Joachim and Brahms Violin Concertos featuring Rachel Barton and the Chicago Symphony, and American Works for Organ and Orchestra featuring David Schrader and the Grant Park Orchestra (2002), both on the Cedille Records label.

International critics have called Carlos Kalmar "skillfully guiding and buoyant" (

Chicago Tribune

); "gutsy and precise" (

Cincinnati Post

); "graceful and intensely propulsive" (

Portland Oregonian

); "athletically vigorous" (

Indianapolis Star

); "crystal clear and transparent"; "stylistic feeling and musical fire" (

Opernglas

); "positively liberated" with "grit and propulsion" (

New York Post

).

Carlos Kalmar resides in Vienna with his wife, Britta, and two daughters, Svenja and Katja.