Gary Bertini; Israeli conductor in demand for opera; 77
By Anne Midgette
NEW YORK TIMES NEWS SERVICE
April 5, 2005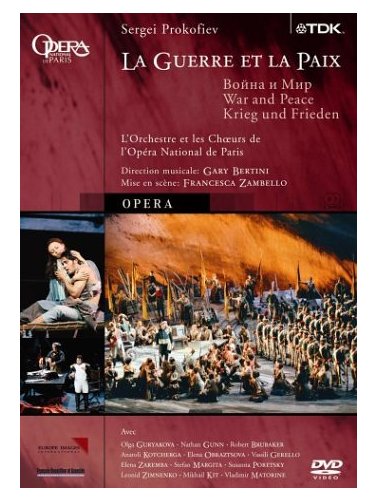 Gary Bertini, a conductor and composer who played a significant role in shaping the musical life of Israel, died March 17 in Tel Hashomer, Israel. He was 77.
The cause was complications from lymphatic cancer, his Swiss managers, Konzertgesellschaft Basel, told European newspapers.
A former music director of the Israel Chamber Ensemble and the Jerusalem Symphony, Mr. Bertini was also active internationally, holding posts with the Scottish National Orchestra and Scottish Opera, the Frankfurt Opera, the Detroit Symphony, the Rome Opera and others. At his death he was the music director of the Teatro San Carlo in Naples, Italy, and artistic director of the New Israeli Opera in Tel Aviv, Israel.
Born May 1, 1927, in Brichevo, Bessarabia (in the present-day Republic of Moldova), Mr. Bertini emigrated to Palestine with his family as a child and pursued musical studies there, in Milan and in Paris, where he worked with Nadia Boulanger and Arthur Honegger. Returning to Israel, he founded his own choir and chamber group. He did not make his international debut until he was nearly 40, conducting at Yehudi Menuhin's festival in Bath, England.
After initially refusing to work in postwar Germany, he eventually accepted Rolf Liebermann's invitation to conduct at the Hamburg Opera.
Mr. Bertini ultimately conducted most of the major ensembles in the world, from the Berlin Philharmonic to La Scala in Milan, Italy. His wide-ranging repertory extended from the Renaissance – Josquin – to the contemporary – Ligeti – with plenty of stops along the way, including acclaimed recordings of Mahler, Berlioz and Brahms. A DVD of Prokofiev's "War and Peace," which he conducted at the Opera National de Paris in 2000, was recently released. [
Photo at right
]
His final conducting appearances, in January, constituted another debut: his first performances in Russia.
==================

Gary Bertini has roots in Russia where he was born, in Israel where he grew up and received his education, in Milan where he resided as a young man and furthered his musical studies and in Paris where he deepened his studies of conducting, musicology and composition with Arthur Honegger and Olivier Messiaen.
Today, he is a frequent guest of Berliner Philharmonic and of Israel Philharmonic orchestras as well as in the Opera Houses of New York, Philadelphia, London, Vienna, Munich, Rome, Milan, Tokyo and Paris.
Gary Bertini captured for the first time international attention when he performed at the head of the Israel Chamber Orchestra, an ensemble he founded in 1965 and conducted worldwide until 1975.
He has subsequently been chief conductor of the Jerusalem Symphony Orchestra from 1978 to 1986, music advisor to the Detroit Symphony Orchestra from 1981 to 1983 and principal conductor of the Cologne Radio Symphony Orchestra for eight years (1983 – 1991). Meanwhile he also was appointed general music director of the Frankfurt Opera House (1987 – 1990). From 1987 tol 1997 Bertini has been both musical and artistic director of New Israeli Opera in Tel-Aviv. In 1998 he has also been named musical director of Tokyo Metropolitan Symphony Orchestra.
In the course of this long-lasting musical career, Gary Bertini has conducted many world premieres of important contemporary authors. He has recorded Berlioz's Requiem and the whole cycle of Mahler symphonies for CBS, RCA, Harmonia Mundi and Orfeo, and for some time has enjoyed a close working relationship with EMI. On September 17th, 2001, a few days after the "twin towers" attack, he conducted in the Gedächtniskirche Berlin Mozart's Requiem in the memory of the victims with Deutsches Symphonie-Orchester; this concert, recorded by the German national radio, was broadcast all over Europe.
Among his several appearances in Italy, we should mention his four performances at Milan´s Scala where he conducted Doktor Faustus by Manzoni in 1989, Manon by Massenet in 1999; Saint-Saëns Samson et Dalila in February 2002 with Plácido Domingo as protagonist, then more recently, Tosca.
He was twice (1995 and 1996) the recipient of the "Abbiati" prize as "best conductor of the year". He was recently awarded the title of "Accademico Onorario di Santa Cecilia". Since the present season, 2004/2005, he is musical director of Teatro di San Carlo.
-- Biography from the Mariinsky Theater