Prodigy who became a prolific composer and patriarchal figure in Welsh music




The composer Alun Hoddinott, who has died aged 78, was the genial father-figure of Welsh music: he, more than anyone, directed its postwar path to full professionalism and creative renewal. A fitting recognition of his unique role in the cultural life of the nation was the announcement on St David's Day last year that the new home of the BBC National Orchestra of Wales at the Wales Millennium Centre is to be named BBC Hoddinott Hall - Neuadd Hoddinott y BBC. Its opening in 2009, in what would have been his 80th birthday year, will now be a poignant celebration of the distinguished doyen who was always a modest gentle giant and never the grand old man.

Born at Bargoed, Glamorganshire, Hoddinott began his musical career as a child-prodigy violinist, and in 1946 was a teenage founding-member of the National Youth Orchestra of Wales playing the viola, traditionally a composer's preferred string instrument. Already composing prolifically at Gowerton grammar school, he always said that his musical thinking was that of a string player and never a pianist. It was therefore fitting that his last work was called Music for String Quartet, premiered at London's Wigmore Hall on the day of his death.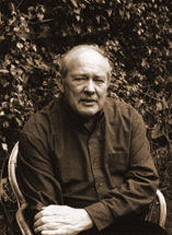 Although he dismissed the idea that he was a prolific composer, Hoddinott was in fact legendary for his capacity to compose at full stretch to tight deadlines, and his vast and versatile catalogue runs to nearly 300 individual works, which include six operas, 10 symphonies and over 20 concertos.

The BBC in Wales gave the first studio performance of his Clarinet Concerto in 1949, when Hoddinott was still a student at Cardiff University. This was the work that brought him international recognition when it was publicly premiered at the 1954 Cheltenham festival by Gervase de Peyer, the Hallé Orchestra and Sir John Barbirolli, with a Proms performance by the BBC Symphony Orchestra under Sir Malcolm Sargent the following year.

The fluent neoclassical style of this work ensures that it is still played regularly (with a new recording by Robert Plane due for imminent release), but by 1954 Hoddinott's musical language had developed beyond recognition into the much darker, brooding and aggressively rhythmic idiom which characterised his early maturity. Together with its nocturnal intensity and dense chromatic colouring, there is a distinctive edge to this music which marks it out from anything previously composed in Wales (or the rest of Britain) and which can be heard at its finest in the orchestral Variants of 1966 and the middle-period symphonies (Nos 2, 3, 4 and 5, 1962-73).

Lecturing posts at Cardiff College of Music and Drama (1951-59) and the University College of South Wales and Monmouthshire (1959-65) led to a readership at the University of Wales. Then, in the pivotal year of 1967, Hoddinott became professor at what is now Cardiff University, while simultaneously establishing the Cardiff Festival of 20th Century Music (initially with his close friend the pianist John Ogdon).

For the next 20 years, he created a remarkable synergy between the two, which led to the building of a magnificent new music department in 1970 and the enticing to Cardiff not only of leading musical figures like Olivier Messiaen, Benjamin Britten, Michael Tippett, Karlheinz Stockhausen and André Previn - but also of the artists Barbara Hepworth and John Piper (among many others) as contributors to a climate of cultural freethinking. It felt as if musical life in Wales had suddenly been catapulted into a different dimension, and the stimulus of having an international composer with all his contacts living and working in the city spearheaded the gradual efforts by the BBC Welsh Orchestra and Welsh National Opera (WNO) to develop into full-scale organisations, despite the lack of adequate buildings.

Hoddinott contributed several challenging new scores to the orchestra's growing repertoire and, in 1973, his first opera, The Beach of Falesá (after Robert Louis Stevenson), was premiered by WNO, the company's first proper full-length commission, with the great baritone Geraint Evans in the leading role. But Hoddinott also commissioned most of his composer colleagues - older, contemporary, younger and both from Wales and beyond - to write new works and gave encouragement and support with typical generosity: Peter Pears once described him in a diary entry as "a Father Christmas of a man".

On his retirement from all administrative duties by 1989, his 60th birthday year saw a prodigious succession of premieres, including two piano sonatas, the Proms orchestral piece Star Children and the Seventh Symphony, culminating in the cello concerto Noctis Equi for Mstislav Rostropovich with the London Symphony Orchestra. Next day this piece was recorded at Abbey Road studios, London, with the composer repeatedly embraced as "Alunchik" by the Russian.

In 1999, he wrote a docu-opera for the touring company Opera Box about the workers' buyout of the Tower colliery, Cynon Valley, four years earlier. Richard Morrison of the Times wrote of the premiere of Tower that this "rumbustiously partisan opera... won cheers in Swansea, even if the London critics sniffed".

Hoddinott was shy and often retiring in public, but warm and gregarious in company and revelled in his friendships. His homes in Cardiff, and later on the Gower peninsula, were ablaze with colourful canvases and sculptures by Piper, Tom Nash, Kyffin Williams and John Elwyn, and his wine-generous hospitality was proverbial. But central to every aspect of his life was his wife Rhiannon, of whom Pears wrote that "her beauty was such that wars could have been fought over her". Her devotion ensured his physical and creative well-being; she survives him, with their son Ceri.

· Alun Hoddinott, composer, born August 11 1929; died March 11 2008



-- Geraint Lewis,

The Guardian

, Friday 14 March 2008

(with photo added for this website presentation)