Conductor Steven Richman

A Conversation with Bruce Duffie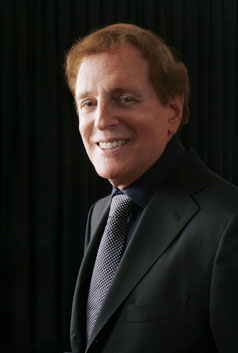 In November of 1996, Steven Richman was briefly in Chicago, and we arranged to meet and have a conversation. The topics included his wide-ranging interests, but centered on his then-current projects.

He was enthusiastic about everything, and his humor came through many times. He has continued his quests, and now [2018], it is enlightening to recapture these thoughts about what was happening, with the knowledge that most of his wishes and long-range plans have come to fruition.

As always, the links on this page refer to my interviews elsewhere on my website.

Here is what transpired during that half-hour . . . . . . . . .


Bruce Duffie: My first question is why the overriding interest in Dvořák?

Steven Richman: Besides the fact that I'm a performing musician, my interest in Dvořák dates back about five or six years ago [1991] when I went looking for Dvořák's famous house in Manhattan. I had seen photographs of it, but had never actually had seen it in person. It's a very simple, but beautiful 1850s row house, in which Dvořák had lived from 1892 to 1895. He was brought to the United States to be the director of the National Conservatory of Music by an arts patron named Jeannette Thurber. The idea being that Dvořák would help to stimulate an American school of composition. In those days, American composers were very much dependent on European models, and it was quite a coup for Mrs. Thurber to bring Dvořák here. She actually tried to bring Sibelius, if I remember correctly, but was not successful.

BD: [With a gentle nudge] So Dvořák was second choice???

SR: [Smiles] Well, I wouldn't put it in those terms...

BD: ...like Bach was third choice for his position as Kapellmeister!

SR: Right! She could have gotten someone worse, but it was quite an historical visit. He spent three years in the United States, most of that time in New York City, in that house at 327 E. 17th Street in New York, which is between 1st and 2nd Avenue. There he composed a number of very important major masterworks, including the 'New World' Symphony, the Cello Concerto, the Sonatina for Violin and Piano, and some lesser known works, such as the Cantata The American Flag, which I find very interesting, actually. He also spent the summer of 1893 in Spillville, Iowa. It was an idyllic summer which he really loved, and he there composed the 'American' String Quartet, (the F Major Quartet), and the Eb String Quintet, which is also subtitled 'American'. So why am I interested in all of this? To try to answer your question, the first piece I ever conducted was the Dvořák Serenade for Winds, Cello and Bass. I always loved Dvořák very much. If I try to go way back to when I was a student, my mother worked for a record company in New York City that imported Supraphon records. So I used to get all the Dvořák records, all the symphonies, including the unknown early ones, and all the tone poems, which I fell in love with. How can you not love Dvořák? Among other things, what I love about music is that you can't put into words why you love a piece so much. But there's something very unique and special about Dvořák. It's hard to categorize what that is.

BD: So, you've made this your calling?

SR: Yes, it has become a Messianic thing with me, but not by intention. I knew the house existed — at least it did at that point. The Dvořák House in New York was made a landmark in 1991... I should say that the façade of the house was made a landmark on cultural grounds by the New York City's Landmark Commission. There had been a plaque that had been put on it in 1941 on Dvořák's hundredth birthday, and a number of very famous musicians were present at that.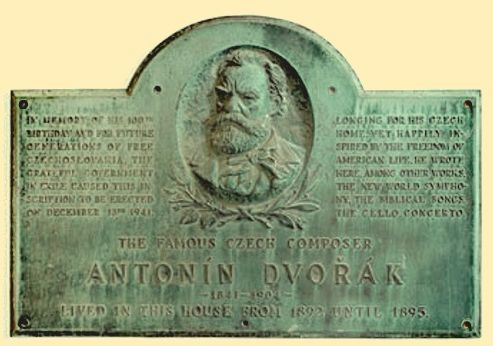 December 13, 1941 – Dedication ceremony at Dvořák House on East 17th Street honors his 100th birthday. Plaque mounting and speeches by Jan Masaryk and Mayor LaGuardia. Pianist Rudolf Firkušný and Metropolitan Opera star Jarmila Novotná perform Biblical Songs, composed in the house. Harry Burleigh and Josef Kovařík, Dvořák's former assistants, attend.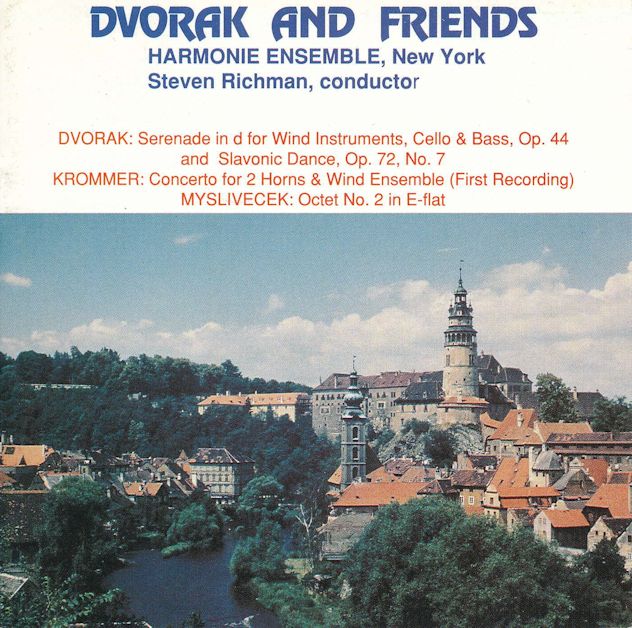 Fritz Kreisler was there, Bruno Walter was there, Harry Burleigh, the famous black baritone and composer was there...

BD: Burleigh was a student of Dvořák?

SR: Technically he actually wasn't a student of Dvořák's. I've been very carefully researching this, and in fact you could almost make a case to say that Dvořák was a student of Burleigh's! Burleigh was a financially poor student at the Conservatory. He was from Erie, Pennsylvania, and he came to the school. Mrs. Thurber, who brought Dvořák over, supported allowing blacks and women to enter the Conservatory. This was a very radical thing in the 1890s. It's hard to appreciate how unique a thing that was to go out on a limb like that for them to do that. It was quite a special thing. Burleigh was a pianist and singer who became Dvořák's assistant, and helped him with copying out scores. Eventually, Burleigh actually did some copying for the Metropolitan Opera some years later, and he was given free tickets in compensation for this. But I'm jumping the gun by about twenty years. Dvořák would invite Burleigh over, and he would sing Spirituals and folk music, which Dvořák very much loved. Dvořák had another radical idea for his time, which was that 'Negro Spirituals', and what was then called 'Indian Music' was our American birth right, and should be plumbed as our real music, and in some way incorporated into our symphonic music.

BD: Plumbed or exploited?

SR: Ah, well, that's a political thing! [Both laugh] It's hard to say for how much Dvořák succeed in that. But among his students with the future teachers of Copland, and Duke Ellington, and Gershwin. If I remember correctly, Gershwin's first musical memory was hearing Dvořák's Humoresque, which is just kind of interesting. Another thing that should be clarified is that Dvořák didn't quote American folksongs in his symphonies. I've read a lot of his writings, and he says he absolutely did not do that! He steeped himself in this music, and then absorbed the spirit of it, and some of that came through. There are all kinds of musicological arguments about how Czech is the music, how Bohemian is the music, and how American it is. But there's definitely an American rhythmic pulse, and there's also a great dependency on pentatonic modes, which is theoretically American, although there are similarities with Czech folk music.

BD: Let's come back to the house that was Dvořák's, and is no more.

SR: Yes, it's a sad tale. In the Spring of 1991 the house was landmarked, but it was contested because the house was bought by a nearby hospital. By nearby I mean across the street, and literally overran on various sides of it. They alleged that the original intention was to make it into a nurses' residence, but once they got building, they decided they wanted to make it into an AIDS Hospice. Now this is a very hot issue, and nobody was against that — certainly not we musicians, and people who wanted to save the house. We said they were to whatever they wished with the building, just please save the façade.

BD: [Noting that this huge task had happened elsewhere] Couldn't the house have been picked up and moved?

SR: Ah, that's interesting. I never quite thought of that, but they were quite adamant about the fact that they couldn't possibly have their Center any place else. It was precipitated by a new law. At least five years ago, the New York City Council had the ability to overturn the landmarking, which they did under pressure from the hospital and various other sources.

BD: So the house was razed?

SR: The house was razed very shortly after, in late August, early September of 1991.

BD: What happened to the plaque?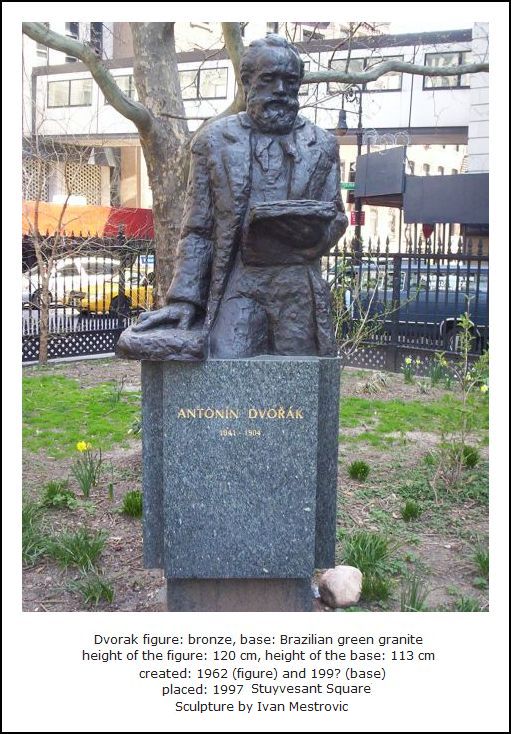 SR: The plaque is, I believe, in the possession of the Czech Ambassador to the United Nations. The Ambassador's residence happens to be on Madison Avenue in the 80s in New York. We do have access to that. Actually, I believe it was my idea... I don't want to take the whole credit for this, but I said they must get this and save it. I believe they also got the mantelpiece from Dvořák's fireplace, which still existed, so we do have that.

BD: So, instead of a house, you have a couple of artefacts.

SR: Right! [Sighs] Maybe we can clone it! [Both laugh]



* * * * *



BD: You've conducted both famous works and unknown pieces by Dvořák. Where do you dig up unknown Dvořák?

SR: The present CD that we are discussing, which is called 'Dvořák Discoveries', was just released a month or two ago on Music & Arts label. It comes out of the first benefit concert that I organized in April of 1994, to raise money to erect the statue of Dvořák. First of all, of the many hundreds of people who wrote letters to save the house, we formed an organization called The Dvořák American Heritage Association. For the last four years, our goal has been to erect a statue of Dvořák, the existence of which we found, and that's another very strange tale. The statue was given to the New York Philharmonic in 1962 while Lincoln Center was being built. The New York Philharmonic premiered the 'New World' Symphony in 1893 in Carnegie Hall, so there's a very strong historic connection with Dvořák, and it was meant to be a commemoration. There are actually other composers, including Gustav Mahler, which are in Carnegie Hall, or they've been moved to Lincoln Center.

BD: This was just another statue to be part of the Lincoln Center complex?

SR: Either indoors or out! I'm not sure if they knew exactly where they were wanted to place it. There are many outdoor areas, but it could have been indoors. However, it was decided by some people at Lincoln Center that it was 'too representational', too realistic, not modern enough for the décor of Lincoln Center. Subsequently, it was put on the roof, believe it or not, of Avery Fischer Hall, which was then called Philharmonic Hall in the '60s.

BD: Can you see it, or is it completely obscured?

SR: It's no longer up there, but it could not really be seen. I once discovered that if you stood on the Northeast corner of 68th Street and Broadway, and you got up on your tippy-toes, you could see the top of the head. But you wouldn't have known what it was if you didn't know it was there.

BD: So where's the statue now?

SR: In approximately '93, the Philharmonic graciously agreed to give it to the Dvořák American Heritage Association. Our goal is to place this statue in Stuyvesant Square Park, which is on 17th Street. It's actually a large four-block square park, the northern most point of which is 17th Street half-way between the 1st and 3rd Avenues. It's diagonally across the street, and we want to put in the Northeast corner of the park, which would place it within eyesight of the former site of the Dvořák house. It seems the most appropriate place. I should mention, by the way, that the Czechs have been attempting to put up a statue of Dvořák in Prague since 1931 to no avail. So hopefully we will beat them by a long time! We got the statue from the New York Philharmonic two years ago, and it has been cleaned up. A pedestal has been designed, and was brought up on a boat from Brazil. It's green granite, and quite lovely. The statue looks a thousand per cent better than it did after sitting up on the roof all that time. In the last three or four years, we have raised $60,000 for the moving and insuring. Our stumbling block, at this stage, is the City of New York Department of Parks and Recreation, which I knew nothing about before, because I was supposed to be a musician! Now I've become a politician as well. They require a maintenance fund to be actually invested to generate interest, to keep the statue in good shape for seventy-five years. We need approximately another $10,000 before we can go ahead with the installation of this statue.

BD: Now let's come back to the music. Where do you discover unplayed or unperformed Dvořák?

SR: The first benefit concert to raise money for the statue took place in April of 1994, and I got these ideas. I get ideas for big bashes when I get involved in a project, and people forget that I did things before Dvořák. I did Gershwin original orchestrations at Lincoln Center, and before that I did Handel. So, when people say I'm a Dvořák expert, I tell them I did Gershwin. Then when they ask why I did Gershwin, I say that before that I did Handel. They want to nail you into a nice little box.

BD: So, this is just your current phase?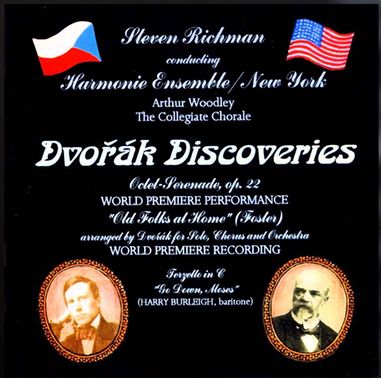 SR: Right, my current Messianic calling. For the first concert I had been in touch with a musician in Europe because I had found out about the existence of what we believe to be the original version of Dvořák's String Serenade. The work was composed in 1875, however there was a work called Octet Serenade, which Dvořák wrote in 1873, which is either lost or destroyed. It is believed to be the original version of the String Serenade. I had heard about this work a couple of years before we started the efforts for the statue, and I'd been in touch with English musicologist Nicholas Ingman. I was trying to find the right situation and occasion to perform this work, as it had not been performed. I suddenly got the idea that maybe we could use this as the centerpiece of a benefit concert to raise money for the statue. Around the same time, I was in contact with the late great Czech pianist Rudolf Firkušný, who lived in New York, and he had told us that he would do anything for the statue. I asked if he would like to play some solo piano music. There isn't a great deal of solo piano music by Dvořák, and it's not that well known. He said no, he wanted to do the A Major Piano Quintet with the Guarneri Quartet. I gulped, and asked him if he would speak to them. He said no, I should call them up. It just so happens that Arnold Steinhardt, the first violinist in the Guarneri Quartet, happens to live two blocks from me in New York — which is not saying anything, because I live on the upper west side of Manhattan where all the musicians apparently live when they aren't anywhere else. So I called Mr. Steinhardt. He's a wonderful, charming man, as everybody knows, and he was very enthusiastic about it. So those two pieces were the beginning of this recording. The Dvořák Discovery CD actually has the live concert performance of the Octet Serenade. It does not have the Quintet because it would not fit. It's a very long piece. Another work that is on the CD, which is the other of the major discoveries, is an arrangement that we found that Dvořák did a month after the premiere of the 'New World' Symphony [December 16, 1893]. In 1894 Dvořák conducted a benefit concert for the New York Herald Clothing Fund. It took place at one of the old Madison Square Gardens [the second MSG (1890-1925)], which apparently did have sports, and a concert hall [capacity of 1500], on an enormous block in the 20s on Madison Avenue. We knew the existence of this work, but it was actually discovered a couple of years ago in the Stephen Foster Hall Collection at the University of Pittsburgh. It is Dvořák's arrangement of Stephen Foster's 'Old Folks at Home' for one or two solo voices, chorus and orchestra. Dvořák conducted the premiere of that in late January of 1894, and when we came across this thing, we decided to do the hundredth anniversary performance with the great William Warfield singing it. It was really a successful concert, which, by the way, was broadcast on National Public Radio. I thought maybe we could use of the material from that concert for a CD which would be used partially as to benefit statue. We actually re-recorded the arrangement of Foster's 'Old Folks at Home' later on, but the Octet, certainly is a live performance.

BD: Are you're pleased with how it came out?

SR: That's the only reason I would have allowed it to come out! We had one very short patch session. It wasn't so much wrong notes as it was a squeaky chair! Every time the first violinist leaned forwards for a solo, you hear [makes a squeaky noise]. It was a very quiet and attentive audience, and it was a very good performance. I was happy with it, otherwise I never would have suggested it. My other CDs have come out of live performances, but never the extent that this one did. This is about ninety-eight per cent live. People should know that even though lots of CDs say the word 'live' on them, it's no great secret in the music business that it isn't exactly entirely true.

BD: It starts there?

SR: It starts there, right. But I'm proud of it. People I've spoken to think it's special, and they like it, and it makes me proud.

BD: Where do you hope that all this Dvořák is going to lead you? To the statue being place in the park?

SR: Yes. I hope as soon as possible that we are able to raise the additional five or ten dollars necessary to give to the City of New York, so that they will maintain the statue. That is our contractual agreement, which is about to be signed. We are hoping that this will take place next September (1997), in conjunction with Dvořák's birthday, which is on September 8th. Somewhere around then, the statue will be placed, and I've already begun speaking to people all over the world about being part of this. For instance, the great Czech violinist, Josef Suk, Dvořák's great-great grandson, said he would like to be part of this. My plan is to basically make the concert works that Dvořák composed across the street, including the 'New World' Symphony, and possibly the Cello Concerto, and possibly the cantata The American Flag. [Pretends to whisper] This is sort of a secret, but I may actually include some Harry Burleigh music as a tribute to him, also. It might be interesting. We're inviting Czech President Václav Havel, and Mayor Giuliani of New York is expected to come. I just found out that Mayor Giuliani's wife is of Czech background, so we're about to contact her about that. I certainly hope she would be part of it. We're also inviting members of the Dvořák family, and it's expected to be covered by National Public Radio, and the BBC has expressed an interest in it. So it's going to be a big thing. Actually, I'm also beginning to think that this might be a nice thing to do every year — have a Dvořák day, and not necessarily stick to things that he wrote in the United States, because there are not all that many of them. But it would be a wonderful tribute, and I wouldn't have to give up my Dvořák fetish.



* * * * *



BD: You are a conductor and researcher and reviewer. How do you divide your time amongst those various activities?

SR: I don't know. Lately I've been spending more time in front of the computer than I do in front of scores! [Laughs] I review concert video LaserDiscs for a magazine, and I enjoy doing that. I don't consider myself a critic. I consider myself a performing musician who enjoys reviewing performances.

BD: What everybody wants to know about a critic is what is their criteria?

SR: It's interesting. For a video that I review, I try to limit myself to LaserDiscs. If you can imagine a twelve-inch LP-sized CD, it's a big shiny disc which has audio and video, and I think it's far superior in picture and even in sound. In fact, I have LaserDiscs that have better sound than CDs, but we can argue about that.




LaserDisc is a home video format, and the first commercial optical disc storage medium, initially licensed, sold and marketed as MCA DiscoVision in North America in 1978. Although the format was capable of offering higher-quality video and audio than its consumer rivals, VHS and Betamax videotape, LaserDisc never managed to gain widespread use in North America, largely due to high costs for the players and video titles themselves, and the inability to record TV programs. It was not a popular format in Europe and Australia when first released, but eventually did gain traction in these regions to become popular in the 1990s. By contrast, the format was much more popular in Japan, and in the more affluent regions of Southeast Asia, such as Hong Kong, Singapore and Malaysia, and was the prevalent rental video medium in Hong Kong during the 1990s. Its superior video and audio quality made it a popular choice among videophiles and film enthusiasts during its lifespan. The technologies and concepts behind LaserDisc were the foundation for later optical disc formats including Compact Disc, DVD and Blu-ray.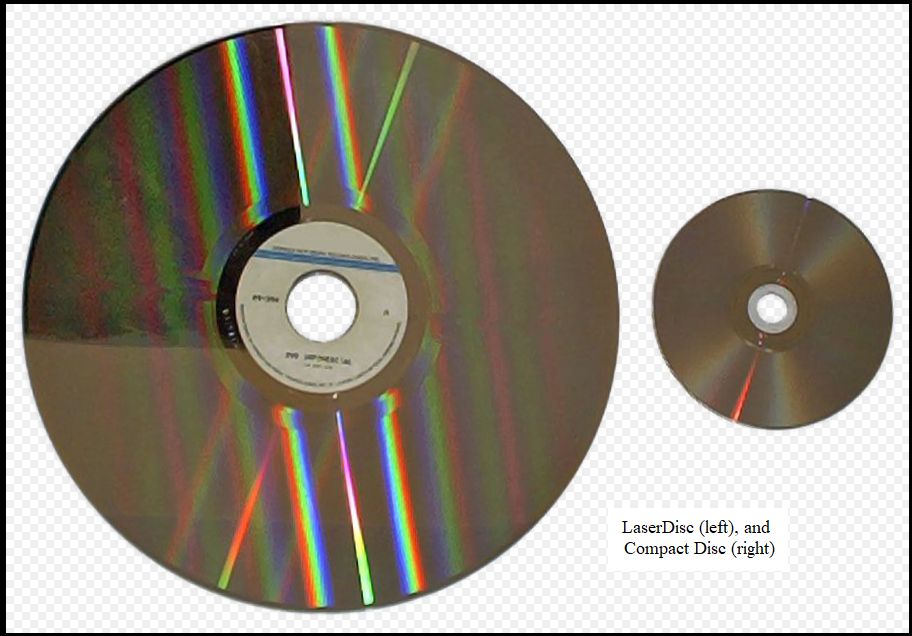 BD: But it's the same technology?

SR: It's the laser technology. Laser players also play CDs. I enjoy it because it happens to be a wonderful technology. It's interesting to be able to see, in the highest quality video and audio reproduction, concerts from all over the world. I get a lot of discs in Japan. My wife is a Japanese violinist, and I've been to Japan four times. Every time I go, I get off the plane, drop my bags, and go to the Japanese stores to get LaserDiscs, because they have a lot of material that's not licensed for the United States — a lot of what used to be behind the 'Iron Curtain', a lot of Czech material, and a lot of Russian material. This is wonderful stuff, a lot of historical conductors, and a lot of video material that people don't know exists. So, I get a big kick out of that, and I find it interesting. It's also interesting for me to research things that I wouldn't necessarily be going into. That's one facet of it, but it is something I happen to enjoy doing. I also occasionally review books on music.

BD: Let me try to meld these two things. As you're conducting, does your reviewing ever enter into that, and do you think you must do something in a certain way so that the critics who are reviewing it will think highly of what you're doing?

SR: I try not to think of anything but the music when I'm doing it. Actually, now that I'm thinking about it because you're asking me these questions, I remember that the reason I got into this was that I happened to have met the editor of a hi-fi magazine, because I was giving him one of my earlier CDs. I began telling him about the Dvořák, and he got enthralled by this story. He asked if I would you like to write an article about it. I'd been asked before, but I really wanted to do it. I should mention that I was an English major before I went to the Music Conservatory, so I always had some ideas of writing. I did write an article called The Dvořák Debacle, about how Dvořák's New York House was razed, and that started off my writing career. Around that time, I got this LaserDisc player, and I said half-jokingly asked if he was interested in having somebody do video laser reviews. He said he'd been looking for somebody, so that's how it happened.

BD: You just fell into it?

SR: Yes, it was serendipitous. These things happen, but I enjoy it. I think I'm pretty good at it, and I like writing. It helps me get my thoughts together. Besides the Debacle article, I wrote one recently, Dvořák Update: A Statue will soon honor his memory. These articles were also incorporated into a book, Dvořák and America... which brings me to the fact that Dvořák actually conducted in Chicago at the Columbian Exposition in 1893. That was the four hundredth anniversary of the discovery of America, and there was an enormous fair. They had a Bohemian day here, and Dvořák was spending his famous vacation that summer in Spillville, Iowa, where he composed the American Quartet, and other works. He was invited by people from Chicago to come up and conduct, and he was reluctant to leave, frankly. He loved Spillville so much that he mentions in a letter that he might actually want to spend more of his life here. But I think he was just so nostalgic for Bohemia that you can hear this more and more in his later music written in the United States. The Cello Concerto is tremendous pull backwards, and he felt very strongly about it. However, he did come to Chicago twice that summer. On August 12th 1893, he conducted parts of a program centered around him, and there was an enormous parade. Twenty or twenty-five thousand Czechs marched in the streets of Chicago, and this huge concert must have been an incredible experience. He conducted the Eighth Symphony, some Slavonic Dances, and the overture My Home. There were other works on the program which he did not conduct.




"Bohemia ruled the World's Columbian Exposition yesterday. It was the special date set apart for that nationality, and its citizens invaded the White City at every entrance by the thousands," wrote the reviewer in the Chicago Daily Tribune.

On August 12, 1893, 8,000 people packed into the fair's Festival Hall to hear the Exposition Orchestra—the Chicago Orchestra expanded to 114 players—under the batons of Vojtěch I. Hlaváč, professor of music at the Imperial University in Saint Petersburg, Russia, and the director of New York's National Conservatory of Music in America, Antonín Dvořák.

The Tribune reviewer continued: "As Dvořák walked out upon the stage a storm of applause greeted him. For nearly two minutes the old composer [age fifty-one!] stood beside the music rack, baton in hand, bowing his acknowledgements. The players dropped their instruments to join in the welcome. Symphony no. 4 in G major [now known as no. 8], considered a severe test of technical writing as well as playing, was interpreted brilliantly. The Orchestra caught the spirit and magnetism of the distinguished leader. The audience sat as if spell-bound. Tremendous outbursts of applause were given." On the second half of the program, Dvořák conducted selections from his Slavonic Dances and closed the program with his overture My Country.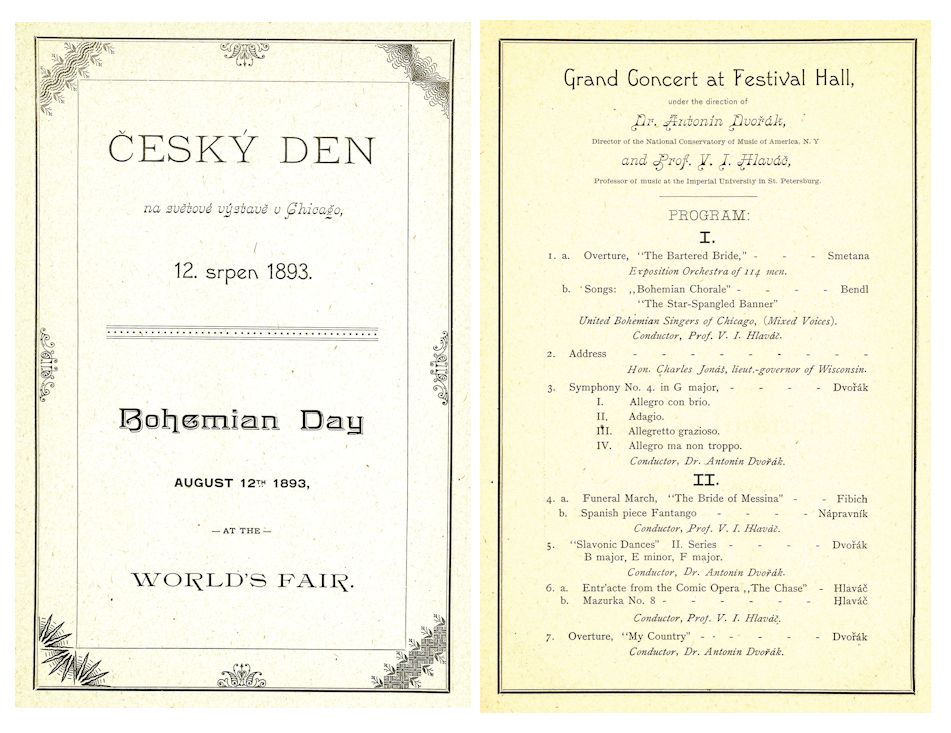 BD: That was back in the days of real long orchestral concerts! [Much laughter from both]

SR: Yes, that's right. So it's an interesting connection with the many Czechs who historically have lived in the Chicago.



* * * * *



BD: Let's talk just a little bit about music in general. What's the purpose of music?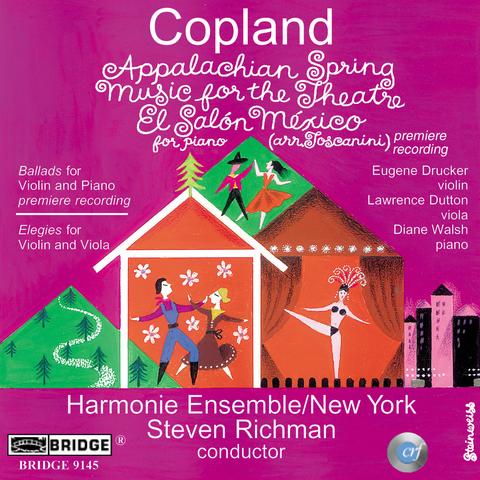 SR: Oh, gosh! I don't know. I have no answers to these questions. It's like when somebody asks me why am I so interested in putting this statue up, to paraphrase George Mallory, "Because it ain't there!" [Laughs] It's hard to think about what your interests are. What is my motivation for doing this? It's very sad, and it was a travesty that this house was knocked down. I love Dvořák's music! It's very unique; it's very warm; it's very direct. I don't mean to sound condescending if I say it's not complex, but it's not neurotic the way a lot of other music is. For lack of a better word, it's not intellectual. Dvořák was a great democrat. I've been reading his letters, and he was friends with the caretaker of his estate. He was also friends with Tchaikovsky and the King of England, but he was friends with very common people. He saw no divisions between people at all. This is an extremely bold idea for the time, considering his celebrity. It's really astounding. Everything I read about him shows me what a great man he was! The worst question is who's your favorite composer? Any musician is going to say the same thing — the one that I'm working on at the moment! I become obsessed basically with whoever I'm working on. I almost become that person. You read everything you can about him, and get you get totally saturated with him.

BD: So, let's come get back to my big question. What is the purpose of music?

SR: To me it is my life. It's almost undefinable. The wonderful thing about music is that it goes far beyond words. It reaches something in me that I can't really even think about putting into words. I did conduct in the Czech Republic two years ago, and I began to think about my family background. I was under the impression that the two sides of my family were basically from Russia and Hungary, but as I began to ask my parents about it, my mother said we did have relatives from Austria, from Vienna. I knew nothing about this, and I know they're always moving the boundaries in Europe, depending on what war skirmishes going on. So, if you look at the map of Europe, you see I was sixty miles away when I was in the Czech Republic from where my father's family was from. It would have been interesting to go there, and it was just over the border in Poland. As the crow flies it's sixty miles, but it would have taken me the entire day to get there, so I never got there. Why does Mahler mean a lot to me? Why does Dvořák mean a lot to me? I guess the Czechs will ask me the same question — how come you are almost defensively interested in Dvořák? I'm a musician! It's not a political thing. They have a proprietary air about Dvořák. They think they own him, and they can't really understand. Another interesting fact is that Dvořák, especially in the Communist period, was practically black-listed in Czechoslovakia.

BD: Because he was so nationalistic?

SR: There's a lot of theories about that. Some people think it's because at the end of every score he would write "Praise be to God, I've finished this work in two weeks." He was a very religious man. Another theory I've heard is that there was a student of Dvořák's who had designs on Dvořák's daughter. Apparently, Dvořák just didn't like this guy, but for whatever reason, he apparently kicked him down a flight of steps — literally — and Dvořák's music was black-listed in Czechoslovakia for many, many years. I am in contact with the family. Dvořák's great, great granddaughter, Markéta, was at our first benefit concert in '94. She was an exchange student in Des Moines, and we invited her. She came with her American family, which is also of Czech descent. She was then thirteen years old, and was a very charming young lady. I asked her if she was a musician, and she said, "Yes, I play the piano." I asked if she played her great-great-grandfather's music, and she said, "No, Dvořák is too different. I play Mozart and the Beatles!" [Pauses a moment] Am I avoiding your question of why music?

BD: Well, you're talking around it a bit.

SR: Yes, it's very difficult to put into words, and obviously it reaches something in me. But there's something very special about Dvořák's music. It's almost in my blood. I'm not quite Czech, not quite Bohemian, but pretty close... just sixty miles over the border. So maybe that's why it's there. It's what they call 'collective unconscious'. It's the same thing with Mahler. Why does this strike such a chord in me? But I like all kinds of music. There's no reason why I should be limited to anything. I like Stravinsky. I love Stravinsky even though it's a totally different genre.

BD: When you're conducting one of the groups that you're working with, how do you decide which pieces you're going to conduct, and which pieces you won't conduct?

SR: I go for something that interests me. I get involved in projects. I did Gershwin's original orchestrations at Lincoln Center seven or eight years ago. I thought that Gershwin's scores should be righted because after his death his orchestral compositions were re-orchestrated to varying degrees by publishers and editors. I went back to the originals. I had permission from the Gershwin family to have access to the original scores, and I looked at them, and depending on the piece, some of them were completely re-orchestrated. I happen to love the Second Rhapsody, which is a lesser-known piece. You can knock it in New York, but I think it's a wonderful piece. It was completely re-orchestrated top to bottom. If you look at the manuscript, and you compare it to the published scores, it's completely different. It's like the frame doesn't fit the picture. It's much more garish in the commonly-known arrangement. Gershwin's orchestrations were lean. They were of the period of the '20s, and it just doesn't match up. It's hard to summarize, but that's why I was drawn to Gershwin. I think Gershwin is our greatest American composer, but that's another story. In the case of Handel, it's such great stuff. There are so many things. Maybe it fits into this whole category, but I did the original wind version of the Fireworks Music, which is for twenty-four oboes, fourteen bassoons, nine French horns, nine trumpets, and all the drums you can get on the stage! It's quite different from the commonly known orchestration with strings, which Handel did shortly thereafter. I like interesting things, not just because they're unusual, because they're good and unusual.



* * * * *



BD: You're music director of the Harmonie Ensemble?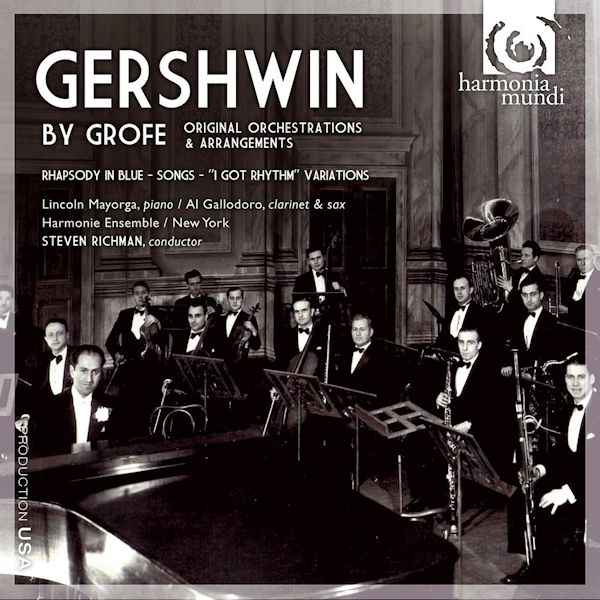 SR: Yes, the Harmonie Ensemble / New York. I founded it in 1979. Our original core group was a classical wind ensemble — about a dozen players from Metropolitan Opera Orchestra, the New York Philharmonic, the New York City Ballet, and a great pool of freelance players in New York. I just got people together for a concert in a very old theater that was opened up for concerts in New York at the time, called Symphony Space, on the opposite side of Manhattan. I just called up a bunch of my colleagues and said that we're going to play the Stravinsky Octet for winds and we'll do a Dvořák Wind Serenade. It was January, and in those days January was a dry month. No longer! Now there's music 365 days a year, but in 1979 people had a couple of days off once in a while. So, we got together and had a few rehearsals. We got a very enthusiastic response, and started to get some funding, so we immediately begin the orchestral concerts. One of the things that we did in the second year of our existence was an eightieth birthday concert for Aaron Copland. Every living American composer was there! It started at 10 in the morning, and it ended about half past midnight the next day. There was lots of Copland, of course, and Copland conducted my orchestra in the chamber version of Appalachian Spring. I conducted Music for the Theatre, and it's been made into two films. There's a video which has been shown on PBS in the United States, and on the BBC in England. So we did a very eclectic mixture of stuff, and that got it lots of birthday concerts — Stravinsky 100th birthday concert in New York in December 1981, and Leonard Bernstein's 70th birthday concert at Lincoln Center in the summer of '88, at the same time when they were going to the big bash up at Tanglewood. I did it in New York. He's from Massachusetts, but we think of him as in New York boy! So, I just get excited about things, and I go for it. That's why I'm interested in Ferde Grofé and Stravinsky. I'm actually trying to record a lot of the pieces we've performed. We've done a lot of premieres of pieces, even a couple of small Stravinsky premieres I'm intending to record. My dream is to record the Gershwin orchestrations. I think that would be wonderful!

BD: I hope it all works out! What advice do you have for younger conductors coming along — if any at all?

SR: [Sighs] I don't know. Many conductors have different ideas about what their interest is in music. There are many people today who are interested in interesting subjects. I've made my own choices about directions I want to go. It's not to say that I don't like conducting standard repertoire. I'm not patting myself on the back, but I go in with slightly different directions than other people. Everybody should follow whatever their bent is. There's less individuality among musicians today, among conductors, than there was twenty, or thirty, or fifty, or a hundred years ago. I like to see more people doing interesting stuff. I'm delighted to hear wonderful performances, and in fact I'm playing and recording Beethoven's Fifth Symphony, believe it or not, because I think I have something to say about it. I'd like to combine it with the Cherubini Symphony, which is an unusual piece that Toscanini used to do. So, that's another project. I have my own ideas about what I'd like to do, and everybody should pursue their dreams. Just go for it!

BD: Are you at the point in your career where you want to be at this age?

SR: My instrument originally was French horn. I freelanced in New York for twenty or twenty-five years. I was associate principal horn in the American Symphony in Carnegie Hall for twenty years, including three years with Stokowski. So, my conducting career started relatively later, although I had studied conducting previously. Then it began to overlap, and I phased more into the conducting end of things. I don't have time schedule. I didn't start out at eighteen saying I'm going to be conductor. I like to do a lot of things. I'd like to do as much as I can as soon as I can, and use the energy and enthusiasm that I've got.

BD: One last question. Is music fun?

SR: [Thinks a moment] If it goes well. It is fun if the performance goes the way you want it to — which is actually for me a rare occasion. Toscanini used to say that he suffered when he conducted because he was so concerned — not so much with mistakes, but with the music itself. I'm not concerned with mistakes. I tell musicians I'm not worried about mistakes... which doesn't mean they should make all kinds of mistakes! It's just that I want to make music, and I say go for it; take chances. Often it's difficult. It's very, very rare that anything reaches the level that I'd like it to. The arrangement of 'Old Folks at Home' was recorded in one complete take. It was not edited at all, so I was pleased about that. I hope that's a step in the right direction for me. It's a cliché, but when I am conducting I really try to keep in my mind that you can't please everybody. You really have to please yourself.

BD: Do you basically please yourself?

SR: On rare occasions, yes, but it's a constant struggle. It's not something you reach and then you've reached that goal, and that's it. It never gets easier. You're constantly changing, and it just doesn't become easier. Your standards are high, and you're trying to raise them. You're trying to reach that standard. Again, it's very difficult to verbalize. I would hope at some point in my life things might go a little bit easier and smoother, but I don't think that's the way life is. Things never seem to just go along... although maybe I need all the pressure. There was enormous pressure in the Dvořák benefit concerts, and, at the time, I thought I really can't take all this pressure. But I seem to thrive on it, organizing everything and getting involved in every aspect of production. I had to attend to every single last-minute detail, because in that particular case we don't have a big staff. We had twelve-people working for us to produce all these elements. Then the church calls up at the last minute and says their Xerox machine has broken down and we won't have any programs. So I'm on the horn, calling up Xerox printing places the day before the concert. This is not the stuff I want to spend my life doing, but when it goes well, and in this particular case you raise money, and the statue goes up. When the statue actually goes up, I'll be happy!

BD: I hope that happens very soon.

SR: Yes, me too!

BD: Thanks for coming into Chicago.

SR: Thanks so much.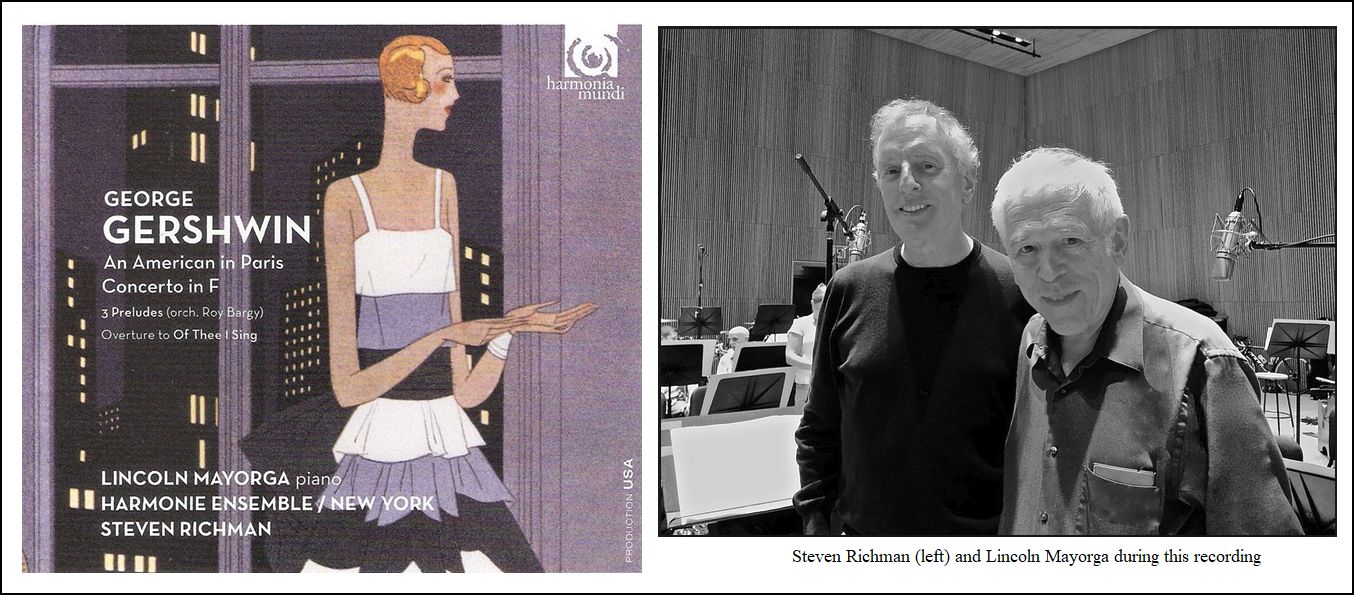 © 1996 Bruce Duffie

This conversation was recorded in Chicago on November 7, 1996. Portions were broadcast on WNIB in 1998; and on WNUR in 2003 and 2014. This transcription was made in 2018, and posted on this website at that time. My thanks to British soprano Una Barry for her help in preparing this website presentation.

To see a full list (with links) of interviews which have been transcribed and posted on this website, click here.

Award - winning broadcaster Bruce Duffie was with WNIB, Classical 97 in Chicago from 1975 until its final moment as a classical station in February of 2001. His interviews have also appeared in various magazines and journals since 1980, and he now continues his broadcast series on WNUR-FM.

You are invited to visit his website for more information about his work, including selected transcripts of other interviews, plus a full list of his guests. He would also like to call your attention to the photos and information about his grandfather, who was a pioneer in the automotive field more than a century ago. You may also send him E-Mail with comments, questions and suggestions.