Composer Emma Lou Diemer
A Conversation with Bruce Duffie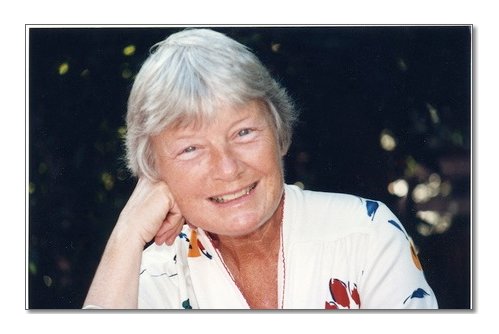 Emma Lou Diemer (b. 1927) is a native of Kansas City, Missouri. She studied piano from an early age, wrote little piano pieces as a child, and began to play the organ at age 13 in the First Christian Church in Warrensburg, MO where the family had moved; her father having become president of Central MO State College. She determined to be a composer about that time with a strong interest also in piano, taking lessons at the K.C. Conservatory with Wiktor Labunski.

After high school she elected to major in composition in a school of music rather than attend a liberal arts college. Her degrees in composition are from the Yale School of Music (BM,1949; MM, 1950) and from the Eastman School of Music (Ph.D.,1960). She further studied composition in Brussels on a Fulbright Scholarship (1952-53) and at the Berkshire Music Center (summers of 1954, 1955).

From 1954-57 she taught in several schools in the Kansas City area (Park College, William Jewell College, the K.C. Conservatory of Music) and was organist in area churches. After receiving the doctorate from Eastman she spent two years (1959-61) as composer-in-residence in the Arlington, VA schools under the Ford Foundation Young Composers Project. She wrote many choral and instrumental works while in Arlington, most of which were published.

From 1962-65 she was a consultant for the Contemporary Music Project of the Music Educators National Conference, taught in the Arlington schools, and in 1962 became organist at Reformation Lutheran Church in Washington, DC. In 1965 she joined the faculty of the University of Maryland as an assistant professor of theory and composition. In 1971 she was appointed to a similar position at the University of California, Santa Barbara, and subsequently became a full professor and, since 1991, professor emeritus. Her present position as organist is at the First Presbyterian Church in Santa Barbara.

She was instrumental in founding the electronic/computer music center at UCSB and helped to develop the Ph.D./DMA degrees in composition as well as other aspects of the curriculum.

Through the years she has written many works of varying levels of difficulty from hymns and songs to concertos and symphonies. Awards for her compositions include a Louisville Student Award for a suite for orchestra, the Arthur Benjamin Award for "Quiet Music" from Eastman for the second movement of her 2nd symphony/dissertation, an ASCAP award received annually since 1962 for performances and publications, a Kennedy Center Friedheim Award in Orchestral Music for her 1991 piano concerto, and others. She was composer-in-residence with the Santa Barbara Symphony from 1990-92, and the 1995 Composer of the Year of the American Guild of Organists.

Her music has been published by Boosey & Hawkes, Carl Fischer, Oxford University Press, Arsis Press, Plymouth Music Company, Santa Barbara Music Publishing, Seesaw Music Corporation, and others. Some of her chamber and orchestral music has been recorded on Crest, North/South Consonance, Contemporary Record Society, Master Musicians Recordings, Leonarda, and others.






Spending about thirty years doing a total of approximately 1600 interviews with more than 1300 classical musicians, it was my distinct pleasure to meet with a varied group of individuals with wide-ranging interests and points of view. In choosing my victims... er... guests(!), I always used their artistry and the results of their efforts as my guide. From the start, it did not matter to me if they were male or female, white or minority, even American or non-American — though I always strove to give the American composers as much effort as possible to balance the scales which were tipped decidedly toward the European output in this area.

As to the specific male/female ratio, I made it a point to seek out female composers, again for the same reason as the American/European balance. A look at my master list will reveal that I did a pretty good job, and now I am getting these conversations transcribed and posted on my website one by one in no particular order. I am typing this on the last day of March, 2015. So far, about 500 have been posted, and the balance in all areas is pretty respectable. [See my Master List, and my Current List of those which are posted.]

One side note about my career at WNIB, Classical 97 in Chicago from 1975 to 2001... The Program Director, Ron Ray, often celebrated birthdays as part of his scheduling. [See my Tribute to Ron Ray.] So I adapted that idea and used round-birthdays as my guide. Hitting 50 or 60 or 65 or 70, etc., seemed a nice way to get everyone some airtime on a regular basis, and to my joy it was a system that was completely color-blind and gender-blind. When one of my guests had a round-birthday, they got a show. There were only 365 (or 366) possibilities to choose from, and they were, for my purposes, completely random. No muss, no fuss, no red tape (as was said somewhere).

I say all of this since the page you are looking at is, indeed, an American composer who is female.

The interview actually came about as the result of the recommendation of another American female composer, Mary Jeanne van Appledorn. I'd contacted her, and when we finished our conversation, she asked if I knew Emma Lou Diemer. As had happened in several other instances, I jumped at the chance to get further contact information, and this interview was accomplished a few months later. [See my Interview with Mary Jeanne van Appledorn.]

As it happened, both of these interviews (as well as about 200 others) were held on the telephone. From my home in Chicago, I called Dr. Diemer in California, and we spoke (as was usually the case) for about an hour. Portions were aired on WNIB, and now the entire chat has been transcribed and is presented here.

We began with a few cordialities to allow me to make sure my recording was running smoothly . . . . . . . . .




Bruce Duffie

: How are things in sunny California?



Emma Lou Diemer

: It's not very sunny this afternoon. It's a little bit cloudy and a little bit chilly, but other than that, it's very nice. There with a little sun yesterday.



BD

: [With a gentle nudge] You're supposed to get sun about 360 days a year!



ELD

: [Laughs] That's right, yes. I don't know what's wrong. Somebody's not doing the right thing. As in life, you go on to other things and then you forget about it.



BD

: Is that the way it is with composers — you write something, then it gets premiered and you move on?



ELD

: Oh yes. You don't spend to too much time on older pieces. Things you've done several years before, you don't forget about, but you don't have time to follow them up. You just let them float out in the world. They have their own destiny wherever that is.



BD

: Do most of your pieces have lives of their own?



ELD

: Most of them do. Sometimes it is surprising. I guess some of them don't life in them. I think they do but not everything does. I've written so much music over the years. I've been composing for decades. A lot of it is published. A few little things have gone out of print, but most of it is out there available



BD

: Is it the responsibility of the composer to give the music life, or is it the responsibility of performers and conductors?



ELD

: It is a combination. Some composers have an agent. I don't happen to have an agent so whatever promotion is done I do myself. I don't have somebody else to do it, and of course it's time consuming. I have about three jobs — teaching, playing the organ, and writing.



BD

: You're very fortunate in having a number of recordings out.



ELD

: Yes, I guess so. Nothing to compare to Mozart...



BD

: Oh no, but enough to compare with other living composers.



ELD

: Several of them were done by the performer through a grant that they got. I guess the only thing I had a great hand in was the Orion disc.



BD

: Have you basically been pleased with the various recordings that you've heard?



ELD

: Oh yes, I think so! I'm very happy when somebody records a work of mine, particularly what I consider to be the better music — better in the sense of being more difficult and a little bit more demanding on the performers.



BD

: Just because something is more demanding makes it better?



ELD

: No, it doesn't, absolutely not. But I've written a fair amount of music for schools and for churches, for non-professional performers, and that is the music that often gets out because it's published and it's performed quite a bit. So I don't think anyone wants to be labeled as a composer for the non-professional musician. What if Hindemith, for instance, were only known for his very easiest pieces, or Stravinsky, who wrote some little pieces for piano? If those were the only pieces that anyone knew then one would think I just write for the beginners. You can understand that.



BD

: You want to be a total composer?



ELD

: Yes, absolutely, and I also don't think that a composer should write only for the best performers. I always thought that one should write for all stages of development. There's a lot of music that the beginner performer has to play that's not very good. In other words, it's not quality music. Whatever I write, I try to make a quality so far as I am capable. I don't ever condescend or write down to the performer.



BD

: Do you try to make sure that there is some greatness in each piece that you write?



ELD

: Oh absolutely. That's a very subjective thing, but if I'm not convinced that it's right, if it doesn't grab me I just don't go on with it. I wait until I have an idea that somebody is going to catch onto and like because I like it.



BD

: What, for you, constitutes greatness in music?



ELD

: That, again, is very subjective. I'm very much a composer who likes to build on tradition and add to it, but with contemporary ideas. The music of the past that I think is great — like Bach and Brahms and some of Schumann and some of the others, and coming up to Prokofiev and some of Stravinsky and some of the very more contemporary composers — usually have to do first of all with the quality of the ideas that they are putting into the music. This includes the themes and the harmonies they're using, the way they develop those ideas within a structure, the contrast they use, and the ability they have not to bore somebody. Music which is completely predictable or which doesn't seem to be original as it proceeds, isn't music that's going to interest me for very long.



BD

: With all of these things you look for in other composers, do you try specifically to include or exclude them from your music?



ELD

: Yes, I try to. In the process of composing my own music, if I lose interest in what I am doing, obviously it's not convincing me so it's not going to convince anybody else. But if I'm so caught up in it and I am interested in what I am doing and stimulated enough by the sound that I am producing, then I think it has some quality that's going to be lasting. I found in listening to my music years later, it's interesting to see that those qualities are still there because I put some of my best effort into what I was writing.



BD

: You're also the performer on some of these recordings. Are you the ideal interpreter of your music?



ELD

: The keyboard things in some ways yes, and in some ways no. I don't know if other keyboard composers will like this, but I tend sometimes to go too fast in playing something. I rip through it because I know it so well, whereas another performer might linger a little bit longer on certain things. So in some instances I'm not ideal, but I would say generally I am because the keyboard pieces are written with my own technique in mind, and so therefore I am able to play them pretty much as I intended!



BD

: Are there cases where other performers find things in your scores that you didn't even know where there?



ELD

: Yes that very often happens with a very good conductor. It happens with choral music sometimes, particularly when I have thought of something that has not actually been put down in the music in notation. This happens quite a bit, so therefore it's up to the conductor or maybe the performer to interpret it in a very original way, or a very sensitive way, therefore bringing something out of the music I haven't actually written down. You can't write down every single detail of nuance and of tempo bending.



BD

: But some composers try to!



ELD

: Yes, I think that's fine, but sometimes they're too fussy about it. You can go to the other extreme and be ridiculous about it.



BD

: How much leeway do you allow your interpreters?



ELD

: If it's a good interpreter and if it's somebody I would trust, almost anything they want to do is fine because I know it'll be within reason. Occasionally I have heard my music done with not a very great understanding of the overall logic of music. This means the development of line, where it's going, why it shouldn't stop, why it should go on. Sometimes I've heard excruciatingly bad performances of my music in which there just wasn't a mutual regard or knowledge, perhaps, of the trend that I'm following, which is very often around the traditional one.



BD

: I noticed that a number of your pieces are really rather tonal.



ELD

: I think a lot of my music is quite tonal.



BD

: Is this a good thing?



ELD

: I don't know what your preferences are in music, but I've done a lot of exploration in electronic music and computer music and atonal music and so on, and perhaps a lot of my music is tonal in the fact that it has diatonic references. But I do use other elements. I use atonality and twelve-tone structure sometimes.



BD

: So we're back again to the idea of your being a complete composer writing easy music, writing hard music, writing tonal music, writing non-tonal music, writing traditional music, non-traditional music?



ELD

: Yes. That's very much what a lot of composers do these days because they have so many choices. But that doesn't mean I'm totally inconsistent. Within one piece perhaps I'm going to follow one particular thread. My music of the last few decades has combined a lot of elements. Last Fall I wrote a four-hand piano piece that was based on a series of twelve chords, but it has reminiscences of Ravel in it with the use of the chords themselves and the structure of the chords. It has some ragtime in it, it has sonorities that reminiscence of Ravel, it has an atonal fugue, and it all seems to go together. It was performed in Australia last month and was very well received.



BD

: Then let me ask big philosophical question. Where is music going today?



ELD

: Where it is right now is in a period of combining a lot of different elements, and this is more difficult for some composers because they have gone so far in the direction of the East Coast of the United States, with a post-Webern technique, that when they add tonality or familiar elements to the music it seems to be a complete inconsistency and dichotomy. If you write a piece of absolutely atonal, twelve-tone style and then in it you put some folksong which is in the key of B flat, I find this really condescending and a real inconsistency. Some of us who have been somewhat atonal for all of our composing lives and never quite bent to the East Coast twelve-tone style, it's much easier for us to combine different elements. You can combine Schoenberg ideas with Ravel ideas and tonality with atonality because we've been doing it for so long.



BD

: You've worked with it and grown with it?



ELD

: Sure, that's right, and it's not as if you limited yourself to one particular style. You're obviously going to be more flexible.



BD

: You talk about all these various different styles that you use in your music. When you're writing a piece of music, are you controlling the pencil or is the pencil really controlling you?



ELD

: You're certainly in control. Sometimes the process of composition is very analytical, but for me it also has to be intuitive to a degree. It's almost half and half, or maybe sixty per cent intuitives. Otherwise you're not calling on the other levels of consciousness when you're with the pencil and paper. If you're always in control, you're always thinking in an intellectual way and I don't think that any composer who has amounted to anything has ever completely written that way. I'm sure that Schumann didn't and I'm sure Bach didn't. Part of the time the composer is analytical and in control absolutely, and the rest of the time your subconscious is taking over your intuition. Sometimes something happens that you can't explain. You wonder where that came from!



BD

: So you are surprised by where the pencil leads you?



ELD

: Oh, absolutely. The pencil, in my case, means playing the piano or improvising or working out something. The piano or the organ is the provider.



BD

: Then where is the balance between the inspiration and the technique?



ELD

: The balance is the point where you feel absolutely sure what you're doing — which does happen sometimes when you are composing. When you feel you are doing the right thing, then you do have a balance between whatever it is that inspires you and whatever you're using to control what you're doing.



* * * * *





BD

: I assume that you have quite a number of commissions?



ELD

: I have a few now and then...



BD

: My question is, how do you decide if you're going to accept it or turn it down?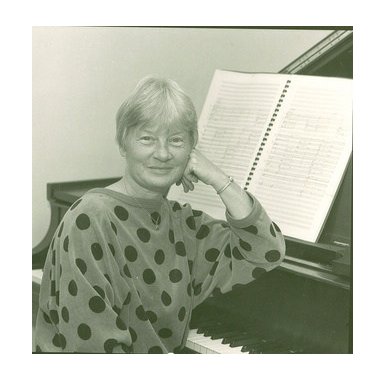 ELD: If it sounds interesting. People often ask me to write something for them, and sometimes it's not a paid sort of thing. For instance, I've written some of my best music for people on the faculty of the university, or somebody who is a good performer who's not going to pay because they're a friend. Sometimes your best music comes about in that way. Some of my less successful music has been a nice commission with a nice amount of money for it, but in some cases it was to-order. Maybe the people I was writing it for wanted something exactly like something like they'd heard before. That's always hard to do, to turn back the clock in years for something that's a replica of something written earlier.



BD

: If someone comes to you and says they'd like a piece just like such-and-such from ten years ago, would you encourage them to play that piece from ten years ago?



ELD

: Yes, right! [Both laugh] But sometimes in that case you come up with something. A few months ago I finished a string quartet which is being done next month at the University of New Orleans. That was a commission. I finished a choral chamber ensemble piece for the inauguration of our new chancellor, which is being done here at the University in May, and I'm looking on a set of Christmas madrigals for somebody for next December. Actually I've written them. They aren't due until the Fall, but I'm going to get them done because this summer I'm going to work on a string orchestra piece. There are a whole lot of things that one is looking forward to writing all the time.



BD

: Do you work on one piece at a time, or more than one?



ELD

: I work on one piece at a time, but I am also thinking about other pieces or the next piece. But I don't usually write anything down. I like very much finishing whatever it is and working on it.



BD

: When you're working on a piece and you have got all the notes down, you look back at it and you tinker with it a little bit. How do you know when to put the pencil down and say it is finished?



ELD

: That's a good question. I keep going back. For instance, I wrote five madrigals last week. I'm a very fast writer, but I don't say they're perfect. I go back to each one several times every day and make little changes. I've been putting one of them into the computer. This is choral so it's not so complicated to put it into the computer, and even then I'll make a few changes — maybe changing the meter here or adding something in the tenor part, that sort of thing. It doesn't take long for me to decide that's fine because when I write it down in the first place, I've thought about it a lot before I've written something down.



BD

: So you know where you're going before you start?



ELD

: Yes. I don't write anything down in the first place until I'm sure what I want. It's got to be workable.



BD

: Can you always be sure?



ELD

: No, not always. Some things I've not been too happy with, but mostly, though it may sound immodest, I have been. I just don't write anything down unless I'm pleased with it.



BD

: That's not immodest. That's something you should be proud of!



ELD

: I am proud because other people are always looking at my compositions. I can't really look back on all the years of composing and point to very many compositions that I've really been ashamed of.



BD

: Do you write with an audience in mind?



ELD

: Sometimes, yes. Sometimes I think, "Well, I like this so I hope they'll like it," or, "I like this so no doubt some of them will like it." But I am always aware that certain people won't like it! Maybe the academia isn't going to like this, or the Unitarian church won't like this. That's fairly natural for many composers. I'm sure it was true of Verdi and the composers of the past who have been popular. Either they simply wrote in the style people liked, or they naturally knew the people would like it.



BD

: Do you write music that you hope will become popular?



ELD

: Oh yes. I would say almost everything I write is of that nature. I don't do much exercise-type writing. I usually write for people. I usually write for a purpose — either for someone else to play because they've asked me to write something, or for myself to play. I don't write 'ivory- tower' kinds of music.



BD

: Then let me ask the big question. What do you feel is the purpose of music in society?



ELD

: Music does a service to the composer, for one thing. It helps to express what the composer's feeling about everything — about his or her place in society; about nature; about the poetry that might be set; about politics; about war; about peace. Everything you're doing when you're writing, all that is coming into your music. The composer's reflecting his or her time in whatever era we're living in, and sometimes a composer has a duty or a responsibility to turn people away from some of the tragedies and sadness in any part of life. I feel very much that if I wrote in a depressing way all of the time, this isn't going to do anyone any good.



BD

: [With a gentle nudge] You want music to do some good?



ELD

: Yes, oh yes. I listen to many kinds of music. I like to listen to happy music and sad music. I guess my favorite kind of music is that which is optimistic or hopeful in some way. It's nice to feel tragic sometimes and depressed, but ninety per cent of the time I prefer to be upbeat and optimistic and hopeful about everything, and this can be expressed in music. People feel that, and in turn maybe it does something to their lives, at least temporarily.



BD

: Are you optimistic about the future of music?



ELD

: Oh yes, particularly right now. Music is in a great period. I listened to the John Adams opera last night on television [

Nixon in China

]. I don't necessarily write that kind of music, but I was very impressed with it. I am very happy we have composers now who are using all the techniques, or many of the techniques that we have learned and heard, including tonality and harmony and the dramatic sense. There was a lot of drama in this opera last night.



BD

: You've written quite a lot of vocal music. Have you written any operas?



ELD

: No, I've never written any operas. I've written several cantatas.



BD

: Why no operas?



ELD

: I haven't seen anything I really wanted to set to music. I've had people give me librettos, and so far I haven't found what I want to use. I would like to. I've written a lot of song cycles, cantatas and services and so on, but some day it would be nice to do. The opera challenge is a big one, and I wouldn't want to write a boring opera. It takes a great deal of the technique of drama to write an opera. It would be nice to write a comic opera. That would interest me.



BD

: Tell me about the particular joys and sorrows of writing for the human voice.



ELD

: Usually when I've written for voice I have a certain voice in mind — maybe a soprano or a tenor — somebody that I've heard sing quite a lot, so I know the sort of music that's going to sound well in the voice. I'm not an avant-garde type composer for the voice. I like to write lyrically. I like for the words to come through and make sense. I don't believe in misplacing the accents of the words. By the way, that's another thing I noticed in the opera last night — that the words were very naturally set all the time. There is a purpose sometimes in displacing accent, and using phonetics or odd things of words. That can be very effective and sometimes have the purpose in writing. But much of what I've written has been lyrical and has treated the words generally respectfully! Probably it's easier for any composer to write with a program or with a set of words than to write abstractly because you have a mood set, you have patterns, you have images. Sometimes you have structure, and I guess more of the vocal music that I've written has been for soprano and for tenor. I have not had too much the lower voices



BD

: You'll have to get some of the lower voice people to commission you!



ELD

: That's an idea! Of course I've written a lot of choral music, and sometimes I get the basses a little too high. I've been trying for a few years to get into the tessitura of the lower range, letting them to go down to F and E... not that I haven't before, but I've tended to have them higher, around Cs, and they don't like that!



* * * * *





BD

: You mentioned earlier that you're juggling three different careers. You are a composer, you're a teacher, and you're organist. How do you balance that three-legged stool?



ELD

: I teach in the University of California here, and fortunately it's not a 9 to 5 job. In most quarters I am able to set aside a fair amount of time for composing. I've always played the organ in church, and that's where they have a wonderful organ to play. I have had that for seven years. So it's a very nice balance. I don't think I wear myself out in any of it. It's just all very enjoyable. I don't think I would ever survive a nine-to-five job anyplace, or a teaching job in which I had to be there every day. I really admire teachers who do, and there are many. There are many great or perspective composers who have sacrificed themselves to careers where they haven't had time to develop their talents, and that's a tragedy.



BD

: Let's talk a little bit about the teaching. Are your classes theory and composition?



ELD

: I have taught in the past. I've taught orchestration, counterpoint, twentieth-century music, and right now I'm just teaching composition.



BD

: Is composition really something that can be taught?



ELD

: No, I don't think it can be taught. I often think about that because there's no one that you're going to be able to teach to compose. However, you can guide them a little bit, and stimulate them, or maybe get them a little bit mad, or try to motivate them. But if they don't have a lot of motivation, or they don't have confidence, they will not succeed. Confidence is the really the name of the game in anything you do, and certainly in composing because you have to be sure of what you're going to put down in the end. You also have to have enough energy to put down something next that you're going to believe in. I've had quite a few students — about half of them — who just aren't motivated to that extent. They're not sure of what they're doing. They're not that caught up with that creativity.



BD

: So then do you suggest that they go and become accountants or lawyers?



ELD

: Well, I don't ever suggest that. I'm afraid I'm one of these teachers who's very kind! I'm not able to tell a student, "You don't have any talent!" I don't think there's any reason to that unless you're teaching in a music school where you have very stringent standards. I teach in a liberal arts university, and I don't think there's any reason to completely discourage a student because they're getting something out of it. They are writing and they're happy with it, so there's no reason to say, "You're not going to be a great composer." It's unnecessary, and composing is a very healthy thing for people to do.



BD

: But it's not something they should expect to make a living at?



ELD

: No, except that very often we get students who are more interested in the popular field, and they're the ones who are going to go out and make a living at it.



BD

: Do you have any resentment about that?



ELD

: No, but if they're in school they're expected to learn classical and contemporary techniques, and this is going to be helpful to them. Many popular composers have learned something besides how to record things and how mix the synthesizers and put on the drum machine. There isn't much intelligence required for that. The intelligence comes with learning quite a lot of technique of counterpoint and harmony and melodic line in addition to all the technological items one learns. Anyone can learn how to manage a tape recorder, and how to place things on a synthesizer!



BD

: But there's no real value in that?



ELD

: No, I don't think so. They're just imitating other people. But on the other hand, there's a lot of talent out there that is writing in the popular field.



BD

: What advice do you have for young composers coming along?



ELD

: It depends on what they want to do. There are only so many careers open to a composer. If the composer wants to go the academic route, they have to take all the various classes that one does in majoring in composition — orchestration, counterpoint, twentieth-century techniques, electronic music, computer music, and probably go on to higher degrees, such as the doctorate if that's what they want to do. There are many composers who do that, unless they're in the popular field. If they are in the popular field they should be in a school which is orientated to jazz and popular music where they learn arranging, recording techniques and that sort of thing. Sometimes you have composers who are really only interested in church music, or in writing music for the schools. Then you try to give them a lot of ideas for technique, and have them listen to the best music that's been written because there's nothing worse than propagating in theory of music, and this happens all the time in our schools, churches, on television. You hear music that doesn't have any originality. It's just written to fill up space. There a lot of method music!



BD

: You bring up the business of writing music for school children. You were composer in residence in the Virginia public schools?



ELD

: Yes, the Ford Foundation had a project a number of years ago, and a lot of composers were involved. I was in the Virginia Schools writing for orchestra, bands, chorus, way back in the early 1960s.



BD

: Is this something that should still be done today?



ELD

: Oh absolutely, yes. It should be done! It's rather interesting to know that one of these composers who was also in that project was Philip Glass, and another one was Peter Schickele, who is now P.D.Q. Bach! [See my Interview with Peter Schickele.] There are a number of composers who have gone on to be very successful, and I think it was very good. It was certainly good for me to write pieces for young people that they could play and sing. There again, that was a good effort on my part. It was not inferior music. Most of it was published, and a lot of it is still in use. There's a lot of music that's good to be used in schools. The more composers that you interest in writing for the schools and children, the better influence that is going to be on the young people — both the listeners and performers.



BD

: The opportunities are there, so they should be used.



ELD

: That's right. People should use it, but I don't think they do very often. If you know a composer in your community that writes, ask them to write something. Publishers are interesting in getting out music which is of high quality and yet not completely beyond the technical capabilities of young people. Some people are not as advanced as professionals, and it's a very good thing to match up young composers with the school systems and have them write music to extend the repertoire of the school systems. This has been carried on somewhat with the composer-in-residencies with orchestras, and with some of the commissioning projects. Although these are, of course, for more professional groups, it's the same general idea.



* * * * *





BD

: I want to talk a little bit about some of the recordings that are available. You mentioned that you had quite a bit of control over the Orion recording. Is this good that the composer has control?



ELD

: In that case actually, there are four chamber works on that recording, and some of them had been done during performances. The

Quartet for violin, viola, cello, and piano

was actually was recorded in the studio here for that particular recording. I stood in and made suggestions. That is important, unless the performers have seen the music before, or you've heard them play before. I just wanted to be there.



BD

: Are you one of these composers that sits around and screams about everything, and then gives details and all of that?



ELD

: I can, yes. If it calls for it, I make suggestions. In all those cases that's what I had done.



BD

: The other recordings are from performances?



ELD

: The

Trio for Violin, cello, and piano

was an older performance done in the summer of 1982 at the University of Michigan at a congress of music by women, and the

Sextet for Piano and Woodwind Instruments

we recorded here. I was playing the piano in that and I was also playing the harpsichord in the trio that's on the recording.



BD

: Tell me a little bit about the differences between a one-shot performance and a cut and piece studio-made recording. Do you feel that one is better than the other?



ELD

: A lot of performers prefer the actual performance because it's much, much easier. I much prefer to play for a group of people. I love to give concerts. I give a certain amount of public concerts, and I love to have that contact with people and the response. In a studio recording, although in some ways you can get a more accurate recording, it's not as spontaneous, and it's certainly more uncomfortable.



BD

: When you give an organ concert, are you playing just your own music, or also music by a number of other people?



ELD

: Lately I've been doing a few programs of one or two composers, but with half my own music. I like to do my own music, but you need to keep your eye to other composers, too.



BD

: You should include something of your own on every concert, but I was just wondering if there are ever all Emma Lou Diemer concerts?



ELD

: Oh, yes. I've had festivals of my music or mostly my music. Usually they I try to put something with it so that a few more people would be there. [Laughs] But one composer festivals, I don't know... Unless it's somebody like Springsteen or somebody in the popular field, classical concerts of one composer don't attract as many people as a mixed program.



BD

: Would you prefer to be on a mixed program?



ELD

: It's very nice but on the other hand, it's very flattering to have just your own music. Some of us, myself included, have written such a variety of styles of music that it's very possible to be able to have a concert, or even a series of concerts. Someone is going to find something they like because it varies somewhat in style and technique and difficulty and dramatic impact.



BD

: You've mentioned performances of all women's music. Is there really a great difference between music by a woman composer and music by a man composer?



ELD

: No, I don't think there is any difference, and it's fun to play. For instance, I'm going to give a premiere in Maryland next month, and I'm not even going to say that it's just women composers because all through all the centuries we've heard programs only by men composers. Nobody said this is a program by men composers, so I don't know why we should say this is just by women composers. It's just a lot of music from different periods, that it's good music. I'm doing a piece by Marianna Martines, a Viennese composer of the eighteenth century, and you would think it was probably Haydn or someone like that. [To read about Marianna Martines, see the box at the bottom of this page.]



BD

: Now is that compliment to her or a compliment to Haydn?



ELD

: Well, perhaps Haydn! [Both laugh] Actually she studied with Haydn. If you want to talk about women composers, they have been enormously subjugated and oppressed and forgotten and pushed under the rug all through the centuries. In our day and age we're having musicologists who are actually interested in getting information about women composers and writing about them. Very often it's a woman historian who is doing this, but there are a few men are also doing it. So perhaps some of the women composers of today — and there are lots of them — will not be forgotten like they have been in the past.



BD

: Are we making progress in eliminating prejudices?



ELD

: Yes, I think we are making progress. It goes along with everything else that goes on with women and politics, and women in literature. Women writers have fared very well for a couple of hundred years, but women composers have not. Women are doing a little better perhaps now that we have the festival, but it all pretty much goes together with what is happening in the country itself. We are in some ways in an enlightened period right now and I hope it will be even more enlightened.



BD

: So we're moving in the right direction?



ELD

: I think so. I don't know how you feel about it. Do you feel any difference in the music? I know you're very interested in music by women.



BD

: I'm very interested in music by living composers, specifically Americans, and I find very little difference between music by women and music by men. I've been trying to push the women composers just because the balance has been so radically one-sided until now.



ELD

: That's wonderful. I am so glad you feel that way.



BD

: It's not that there's anything wrong with the men's music. It's just that we shouldn't keep the women's music back. We should let any music come forward just as much.



ELD

: That's right. The music that I liked growing up, of course, my favorite composers were not women composers because I didn't know any.



BD

: Now we have the opportunity to have the recordings and the performances of women composers.



ELD

: Yes, that's right. Women have for the last fifty years or so have been able to be trained in the same way that men have been. It takes a certain amount of training to become anything of a composer.



BD

: You don't see Amy Beach and people like that as your heroines?



ELD

: No, not really. Growing up I just liked music, and my heroes were composers likes Gershwin and Prokofiev and Shostakovich. I liked their music, and I did discover, not too many years ago, Clara Schumann. I like her music and some of the other women composers who are writing today.



BD

: Is it good now that young women coming along are looking up to Ruth Crawford and Emma Lou Diemer and Mary Jeanne van Appledorn and Ellen Zwilich, and all of the others? [See my Interview with Ellen Zwilich.]



ELD

: Oh yes, definitely. The young composers need to know that somebody else is trying and is somewhat recognized, and has a product that they can admire. It's a very good thing, absolutely. I wish this would happen in all areas including politics. I wish we had more women doing things politically in this country, because that inspires other women and it also shows everyone that we're just a bunch of people. We all have abilities and we should have them developed. We should be encouraged, not just encourage half of the population!



BD

: Get everybody to be people-ists!



ELD

: People-ists! Right!



BD

: Someone once asked me if I was a feminist, and I said I think I'm a people-ist! I don't know if I offended her, but I hope not.



ELD

: Frankly I don't like going to any gathering of just women or just men. It's nice when it's a bunch of people.



BD

: But it shouldn't be quotas — so many men and so many women, or so much percentage either way?



ELD

: No, that's right.



BD

: Coming back to your recordings, the Orion is all chamber music and the Capriccio has two organ works which you perform.



ELD

: Yes, that's right. That has a couple of organ pieces,

Decorations

and

Toccata and Fugue

. These are big concert pieces.

Decorations

is actually has a series of chords built on a tone row which is divided into three-note segments. The tone row itself expands and contracts, and there's a rhythmic series in there, too. It's an intellectually-planned piece to some extent, but it is also has a lot of ingredients that I like such as contrast and drama.



BD

: What instrument did you use on that recording?



ELD

: It was an organ here in Santa Barbara at the Unitarian Church. It wasn't a formal recording. It was just simply a friend of mine coming in and taping it with a good tape recorder.



BD

: Was it a performance or just a private session?



ELD

: It was just a private session. I hadn't actually planned to use it in a recording but it was quite good. The

Toccata and Fugue

is after the earlier

toccatas and fugues

of Bach, for instance, the

D Minor

one with the cadenza-like

toccata

which just uses the one type of chord with minor seconds and fourths. Then the

Fugue

very definitely was inspired by the recording

Switched on Bach

.



BD

: Oh, the synthesizer?



ELD

: Yes. The inspiration was the fact that it is a fugue which has a lot of motion. But it's not a fugue in the strict sense of having the subject start all over by itself. It's actually an accompanied subject, and the various motifs that appear very soon are more in the nature of a figuration.



BD

: But it's still treated in a fugal way?



ELD

: Yes. There's augmentation, there's stretto, and there is diminution — all those good things that you have in a fugue apart from subjects.



BD

: Now you just mentioned a whole bunch of technical things. Do you want the audience to understand all of these technical terms and devices?



ELD

: It doesn't hurt sometimes. If they want, fine, but they don't have to. One should be able to enjoy music without having to understand all those things, but certain types of people like to know the technical things about music — if you don't just bury them in technical detail! [Laughs] When I used to listen to fugues, when I was in high school, I didn't always like it. I got lost in the middle. I didn't know what was happening after the subject disappeared. Then I began to study and realized that the subject was being developed in sequence or broken apart to modulations, and I began to understand what was going on better. Many people are capable of a deeper understanding of any art form if they take the time to explore it. The reason why popular music in its simplistic form is accepted by so many people is for that reason — it's simplistic and people get a superficial enjoyment out of a beat. It's probably only the beat that they're interested in! But many people are capable of a much deeper understanding of any art form.



BD

: In music, then, where is the balance between the artistic achievement and the entertainment value?



ELD

: It has to do with education and how willing a person is to not accept something on a lower level. A lower level will ruin the earth if people don't read about politics and politicians, if they don't read about the environment, and if they don't read about weapons. They don't go into any of these things in any depth. We have all of these problems, and that may sound odd but it does carry on over into music itself. We have popular music taking over now, and classical music has been demoted to a very small percentage of record sales because there is a lack of education, a lack of knowledge. There has also been a lack of composers who've written music that will be acceptable by a lot of people. I don't know if I've gotten clear off the track a bit...



BD

: [Gently and re-assuringly] I asked about the balance between the art and the entertainment.



ELD

: It still comes back to education, not only people who are listening but also the people who are creating. Sooner or later the pendulum has to swing back towards a deeper understanding and a deeper knowledge of what people are listening to. There has to be more technique, and not settling for the least. It has to come back to that sometime, and that comes about very often through enlightened political administration, which is very necessary. It need to be encouraging people in education, encouraging how it is done and understanding of its value. We need to be encouraging people who have something to say, rather than those who don't really anything to say.



* * * * *





BD

: Let's go to another recording, the

Toccata

for piano.



ELD

: I wrote that for a Japanese student here who was giving a recital, and she asked me to write something for her. This piece has been done quite a lot. It's been used in competitions, and it's published by a woman who has a publishing company in Washington DC. Actually she only publishes women's music. That's just a side interest. She's a retired school teacher and she's put out some awfully good pieces. This particular piece has caught on with piano players and piano teachers. I'm very happy about that. It is a piece that uses some on-the-string playing. I've never done this before because I'm very much a keyboard person. But I decided it's time that I go away from the keyboard a little bit and play some on the strings. So what I'm trying to do is combine that with more traditional keyboard playing. It's got little echoes of Scarlatti in it, and tonality, and also there's an electronic music influence in it with some of the sonorities it creates. There is a gradual crescendo that starts out very softly and then gradually gets much louder. This is very characteristic of what you can do with electronic music, or with mixing more with aspects of technology. It's just some of the concepts that have come about through the influence of electronic music.



BD

: Another recording has your

Youth Overture

.



ELD

: That was written a long time ago on the project that we talked about in the schools. I wrote it for the Junior High School, which is actually in Arlington County. It's a very tonal, very light-hearted overture. I've written a lot of orchestral music – three symphonies and several concertos — but this is the only one that is recorded. In a sense it's a very light-hearted piece. It's in truncated sonata form, which has a first theme and a second theme. It's very G major-ish.



BD

: It is a fun little piece?



ELD

: Yes, and it's still used quite a bit. After almost thirty years it's still around in the repertory, which is nice, and of course other orchestras play it. When you write something for the schools, that doesn't mean only schools are going to play it. Community orchestras have played it, some of which are very good. But I don't think the New York Philharmonic would play it! [Laughs]



BD

: Why not? Perhaps at a youth concert?



ELD

: They could certainly. Youth orchestras in Boston and Seattle have used it at various times.



BD

: Is this something that you should do as your own promotion? Should you write to the chairman of the board, or the music director, or general manager of the big orchestras, and say, "Here's a piece that would be good on the Kiddie Concerts"?



ELD

: I could do that. I've written some other things that I'd rather push, but certainly it could be and has probably been used like that. As composers, we don't always hear about performances of our music.



BD

: Does it surprise you when they pop up?



ELD

: Sure, yes. Sometimes we're not even aware that something has either ascended to some kind of prominence, or descended to oblivion.



BD

: Next is the recording of

Homage to Cowell, Cage, Crumb and Czerny

for two pianos. [See my Interviews with John Cage and George Crumb.]



ELD

: Yeah, I wrote that for the Nelsons here at school. He teaches piano here, and his wife joins him for duo piano playing. Here again I was combining several different ideas from the past, some from the present in my own way. I used some of the Cowell techniques of

Aeolian Harp

, where you dampen the strings, or you silently depress the keys and strum the strings so that those notes comes out when they are depressed on the keyboard. These are techniques that I had never anybody do, and they are mixed up with some which had come out of Cage or Crumb. Patterns that you might find in Czerny or others composers who wrote exercises for the piano are repeated.



BD

: I was going to ask how Czerny got in there because it looks like one of those things you would see on

Sesame Street

— which one of these people does not belong! [Both laugh]



ELD

: Right! Well, they all begin with C, you know! [More laughter] Czerny is in there for the value of some tonality and for repetitiveness. This was written about 1981, before patterns became so prevalent in music. Also the structure is important in this music. The first thing you hear is a two-part chord which comes back later in the piece and ends it. I'm always aware of bringing things back, but this two-piano piece tries to combine all these different elements with the past and the present.



BD

: One last question... Is composing fun?



ELD

: Oh yes. I love to compose. I'd rather compose than eat hot fudge sundaes, particularly if it's going well, and if you think you have something worthwhile to say. While you're composing usually I have the experience — and I think many other composers also do — of enjoying what I'm writing. I feel like I'm actually accomplishing because you're creating an entity yourself, hopefully, not just imitating someone else. You're creating something that has never been created before, and it's particularly nice when you think someone may like this. It's going to be used. It's going to be performed in the Fall or it's going to be performed next week. By composing you're directing your intelligence within an activity that's a very worthwhile thing to do. That's one reason why I encourage these students who are not wildly talented to do this, because it's one way of focusing one's inner life and emotions, and so on. Of course there's always the problem when the music is performed and people don't like it, or people talk or they even cough. When you're having something performed, I'm always very aware of all of that. Sometimes people even walk out.



BD

: [Mildly shocked] I don't think you get that too much, do you?



ELD

: No, I don't, but it's obviously flattering when people do that. When they walk out, it means that your music has really had an impact!



BD

: Even a negative impact???



ELD

: Oh yes. Go back to the

Rite of Spring

premiere and the commotion that caused. That was one reason for the notoriety of the piece, in addition to the fact that it is a wonderful piece of music. I don't compose anything that I intended the earth to shake in. I compose music that I believe in and something I think they're going to like if it's performed well. I've had performances of my music which were not good, and therefore perhaps the music was misunderstood. Sometimes the tempo is too slow, or they make mistakes. All of those things can happen.



BD

: It has been fascinating speaking with you. I've enjoyed learning about you and your thoughts on music, and I look forward now to putting it all together and playing your music on the air.



ELD

: I appreciate you putting me on your list, and taking the time to ask me questions. It's really nice when someone is interested in what we are doing.














© 1988 Bruce Duffie

This conversation was recorded on the telephone on April 16, 1988. Portions were broadcast on WNIB in 1997, and because of this encounter, some of her music was included as part of the in-flight entertainment package aboard Delta Airlines during the period of July-August, 1987. This transcription was made in 2015, and posted on this website at that time. My thanks to British soprano Una Barry for her help in preparing this website presentation.

To see a full list (with links) of interviews which have been transcribed and posted on this website, click here.

Award - winning broadcaster Bruce Duffie was with WNIB, Classical 97 in Chicago from 1975 until its final moment as a classical station in February of 2001. His interviews have also appeared in various magazines and journals since 1980, and he now continues his broadcast series on WNUR-FM, as well as on Contemporary Classical Internet Radio.

You are invited to visit his website for more information about his work, including selected transcripts of other interviews, plus a full list of his guests. He would also like to call your attention to the photos and information about his grandfather, who was a pioneer in the automotive field more than a century ago. You may also send him E-Mail with comments, questions and suggestions.