Pianist Ruth Laredo
A Conversation with Bruce Duffie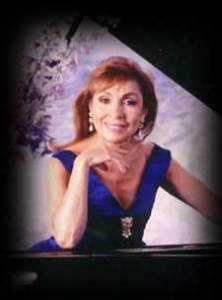 Ruth Meckler Laredo was born on November 20, 1937 in Detroit, Michigan. Following early piano studies with her mother, she continued her training with Rudolf Serkin at the Curtis Institute of Music in Philadelphia. Laredo graduated in 1960 with a Bachelor of Music degree. The same year she married Bolivian violinist Jaime Laredo. [The couple was divorced in 1974.] During the next several years both musicians made numerous joint appearances throughout the world. In 1962 Ruth Laredo made her debut in New York with the American Symphony Orchestra conducted by Leopold Stokowski. Since then she has played all over the United States with many orchestras including the National Symphony, Boston Symphony, Cleveland Orchestra and the Indianapolis Symphony. She has also played in many foreign countries, giving tours in Japan, Holland, and Germany, among others. Ruth Laredo has been a regular participant at the Marlboro Festival in Vermont, collaborating with numerous colleagues in virtually all major chamber works involving the piano.

Laredo has been particularly identified with the music of Sergei Rachmaninoff and Alexander Scriabin. She has recorded the complete solo piano works of Rachmaninoff for Columbia/CBS/Sony. As a result of these recordings, she was commissioned by C. F. Peters to edit an edition of the twenty four Rachmaninoff Preludes. She has also earned a reputation as a specialist in Scriabin, having recorded all ten of his sonatas (for Connoisseur Society) along with other smaller works, and including this music frequently on her recital programs. In addition, Ms. Laredo has made recordings of works by Ravel, Debussy, Barber, Chopin, Beethoven, Tchaikovsky and many other composers.

Laredo won several awards throughout her career including a Grammy nomination, and was chosen as one of five pianists to perform at Carnegie Hall for its 90th anniversary celebration.

Laredo died on May 25, 2005.






Ruth Laredo was in Chicago in June of 1993 for a concert with the Grant Park Orchestra, the outdoor summer festival on the lakefront. We met for the interview in her hotel room, and the first thing I noticed was an electronic keyboard, so that is where we began our chat . . . . .




Bruce Duffie

: You have an electronic keyboard in your room, and my first reaction was that it might not be the same kind of touch as a grand piano. You said that you were very pleased with it, so tell me about using the electronic keyboard.



Ruth Laredo

: What I have in my hotel room today is something made by Yamaha called the Clavinova. One of the many wonderful features of this little instrument is that it replicates the feel and sound of a piano as close as I've ever heard in any instrument that isn't actually a piano. I think the technology has enormously improved in the past year or so; even the Yamaha people say so. One of the nicest things about it is that if anyone complains about hearing the piano next door, I just plug in my little earphones and it's completely silent. You can also make it sound like a harpsichord or an organ, or any number of other instruments, but I'm really not interested in anything but the piano.



BD

: If you changed it to the harpsichord sound, could you also change it to the harpsichord touch?



RL

: I'll try it; I don't really know. I didn't even experiment with it, but it's really a remarkable little piece of equipment. Plus it's small, and you never have to have it tuned. I've used it quite a few times because a pianist in a hotel room without a piano is really an unhappy creature! [Both laugh] This is something that's just come to my attention, actually, within the last year, and I'm really very happy that I can make use of such a little gadget.



BD

: I would think that in big cities and even in smaller cities, you can probably arrange to get one of these from a store.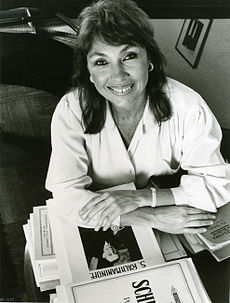 RL: Yes, much more easily than if you ask somebody to allow a piano in the hotel room. Every hotel automatically assumes that you mean a nine-foot grand and that it will make an enormous amount of noise, and all the other guests will be horrified. This is small. It doesn't take up very much space; it's like a little desk, and it doesn't make a sound if you don't need it to.



BD

: Would you be happy with, say, a five-foot Steinway, rather than a nine-foot Steinway to practice?



RL

: I don't know. I don't need a five-foot Steinway, I just need an eighty-eight key keyboard when I'm practicing. I have plenty of time on a large piano wherever else I go. It doesn't matter.



BD

: Have you experimented with adjusting the touch or anything else on this gadget?



RL

: You can! There are three different levels of sound — bright, mellow or soft.



BD

: That's the sound rather than the touch. I'm asking about the feel of the keys, the response to your fingers.



RL

: Oh, I just like it! It feels like a piano. It feels like a good piano to me. It's very even; it's terrific!



BD

: That's good that it feels like a

good

piano, not just a piano.



RL

: No, it feels like a good piano! I enjoyed it, practicing today, really.



BD

: When you are traveling all over the world, I assume you don't take your piano with you.



RL

: Heavens, no! [Laughs]



BD

: So you have to get used to each piano. How long does it take you to adjust to each new piano that you have on the various stages?



RL

: As fast as possible.



BD

: Are you talking two minutes, or two hours?



RL

: Just a couple of minutes; never two hours, no. You can really spot what goes on very quickly. You usually don't have that much time on a piano before a concert unless you're very, very lucky. But what good does it do if you have more time? You just dislike it more, if it's not a good piano! [Both laugh] So I just learned how to get used to whatever there is, and just go with it and do my best.



BD

: Are most of the pianos you encounter good pianos, or not good pianos?



RL

: It varies from one city to another. It's very hard to anticipate what you will find. One really doesn't know, and everybody's taste in pianos is different. I know what I like, and sometimes I find one!



BD

: Can you describe what you like, or is it just that you know it when you feel it?



RL

: I know it when I feel it. I don't think it's possible to really explain it in words. A certain kind of sound is part of what I like and a certain touch is what I like, but I don't know how to describe those things.



BD

: So you couldn't tell the technician to do this or do that?



RL

: No, I don't like to talk to technicians. They ought to know what I want without describing it, and they usually do. There's a marvelous technician who was at the Chicago Musical College this morning, Mr. Fujiwara, and he knows exactly what I want. He fixed both of the pianos for the master class this morning, and I didn't have to say a word. It was just beautiful.



BD

: I wonder how much is he adjusting to you, and how much are you adjusting to each piano?



RL

: He doesn't have to adjust to me. What's good is what I like, that's all. It's clear, isn't it! [Laughs]



BD

: Perfectly clear!



RL

: I'm not interested in the technology of it. Mr. Fujiwara knows what's good, and I like what pianos he has fixed for me here in Chicago year after year.



BD

: You're teaching some master classes. Should young pianists coming along know anything about the technique of adjusting and maintaining the instrument itself?



RL

: If they want to be piano tuners as well as pianists?



BD

: I mean shouldn't they know about fiddling with it, or know what is right or wrong more than just the interpretation of Chopin and Rachmaninoff?



RL

: I suppose so. Sure, it's good to know as much as you can, but I don't really enjoy having to know those things. I have taken courses at various times on the inside of pianos, and it just leaves me cold. I have to know other things much more important to me, and I think that people who are piano technicians ought to know their trade just as I know mine. I don't really want to know theirs; it doesn't appeal to me.



BD

: So it's sort of like driving a car — you don't have to tinker with the engine to drive a car well.



RL

: I'm not mechanically-minded, and I'm sure there are a lot of people who know plenty about car mechanics. Piano technicians really need to know those things, and we should be able to depend upon them. [See my Interview with Franz Mohr, Chief Concert Technician with Steinway & Sons, 1968-1992.] But of course there are other pianists who like to tinker around with pianos. I don't; I like to play them.



BD

: You said there are other things that you have to know. What do you have to know to be a pianist?



RL

: I couldn't tell you on the radio! [Both laugh]



BD

: Well then, what kind of suggestions do you have for the younger pianists coming along now? As you are doing the master classes, what kinds of things do you put in their ear?



RL

: Becoming a musician is a lifelong process, and you never really learn enough no matter how long you live or how well you play. Having a background in music is something that has to start very early, and has to do with the luck of a child — what family he is born into, what concerts and what events he's taken to as a very young person, and what is available on records or in the family itself. One of the tragedies of our life in America today is that public school music has all but been eliminated. I think that's one of the most serious problems we face today. It's going to put a lot of people out of business, and it's far more serious than just business; it has to do with the cultural life of our country. If the kids don't hear music and appreciate music and know something about music at a very young age, there's no point to all the things that we are trying to do because it's just going to die away. The audiences are getting older and older, and the young kids must know something about it. I was at a school today here in Chicago, and we had eight hundred elementary-aged kids at a concert that I played. It's an outreach program that's sponsored by the Grant Park Festival, and it was really marvelous because the Principal of the school — Dr. Lawson, who I feel is some kind of a missionary — feels as strongly as I do that we've got to get the kids to be interested in music right away, as fast as possible. There were kindergarteners there at a full-length concert, and they asked questions later. They learn how to attend concerts when they're small, and that's the way it should be! I don't think it's funded by the government; it's because this very enlightened man is interested enough to make sure that this happens, and I'm really very thrilled by such people.



BD

: So hopefully these eight hundred kids will remember that nice lady who came and played piano one day?



RL

: And I'll remember those kids, too! They have lots of things going on at that school. They make a point of having musicians and other cultural events as much as possible. They also have a little piano lab with several little keyboards; they're not even eighty-eight keys. But that's a new project they have, and it's fun for the kids to put on earphones and play on their little keyboards. And evidently their reading scores are going up because they've learned how to apply themselves so diligently to the musical problems they face. I think it's a very beautiful idea and I hope it lasts. I hope it spreads all over.



BD

: Maybe you've hit on something we could talk to school boards about — increase the music and the reading scores will go up.



RL

: Yes, there's a connection between having discipline in one area and another. I believe it.



BD

: But doesn't there have to be a musical discipline all to itself, really?



RL

: Well, discipline is discipline. If you learn how to play the piano, you apply yourself otherwise much more easily. It has to do with living, it really does.



* * * * *





BD

: When you come to a concert and play a piece for the first time in a year or two, do you approach it fresh with a clean score?



RL

: You never really start over again if it's been in your mind before, but it takes on a new freshness because you're not the same person you were when you started it. You can't really start it again at grade one; you start somewhere else but you have the past to draw upon. And it's always changing. Nothing really stays the same if you're a musician.



BD

: So then every concert grows and builds for you?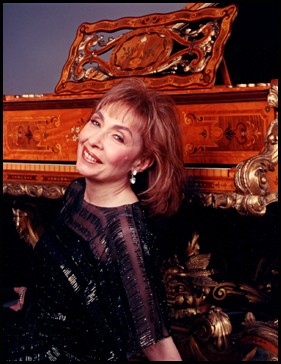 RL: One hopes so, sure!



BD

: This brings us to the question of recordings. Once you've made the record, it's embedded in plastic and it's exactly the same every time.



RL

: Every time. Yes, I know.



BD

: You say that with a little trepidation.



RL

: It's just a fact of life. Of course, everybody who makes a record always says this. We always have to do it at that time, and we listen to it and sometimes feel, "Oh, if only we had done it this way or that way." But there's no help for that; we just have to do it. I also think that there are benefits from listening to recordings and learning from what you've done, or learning from what other people have done, but always knowing there's another way to do it. That's not the only way. A lot of people listen to records and feel that since it sounds so "perfect," it means that it has been sanitized. There are no obvious errors, but does that mean the standards go up in performance? I don't really know if that's so. I think it means that people learn to expect no mistakes, and that's an inhuman expectation. As one recording producer once said to me, "It's like if you leave a wonderful take which has some note-errors in a recording, it's like seeing a piece of dirt on somebody's face. You just see it every time, and you learn to expect it every time you listen to the record. We just have to clean everything up." I agree, but you also have to understand when you go to a concert that people make mistakes; people are human, and when you play a concert in public it should not have to be the way it sounds on the record. But I think the expectation is there for it to be.



BD

: So the expectation has changed?



RL

: I'm sure, because of the recordings. It's changed the way people listen to others who play in public.



BD

: Is there no way to make a recording straight through three or four times, and just take the sections which are not perfect but they still have the sweep of the movement?



RL

: Hmm. Well, theoretically, I suppose so, but I don't know if that's really what can happen. It's an art and a science combined.



BD

: Do you play differently when you are facing a microphone instead of an audience?



RL

: You're damn right I do. Sure.



BD

: How so?



RL

: In public it's once and it's over, assuming there aren't microphones hiding all over the place. That's usually what happens nowadays; there's almost no such thing as a concert without a microphone, and I deeply dislike this practice, I must tell you. I really, really would like for a concert to be a concert and a recording to be a recording, because I think they're two different sciences or arts. But assuming there are no microphones at a concert, it's once in a lifetime; it's an event with a beginning and an end, and one is more — I don't know — more daring, perhaps. You just go for the moment and you do what you feel, and if a note gets lost here and there it doesn't matter because the most important thing is the performance itself and the interplay between the audience and the music and the performer. On the other hand, a recording session is something quite different. You have to be terribly meticulous. You're listening to yourself after you make the takes, and you hear everything. Believe me, I am sure that anyone who makes a recording is his own most severe critic. You can be as passionate or as exciting as you can be for the microphone, but when the wrong notes come through on the tape, you tend to want to clean them up. So, it's quite a process; it's quite different.



BD

: When you want to clean up a wrong note, do you insert the note, or do you retake the whole section?



RL

: It depends on what it is. It's different every time. It depends on what else is on each side of the mistake. I always like to do complete takes of a movement, if possible. I always try that.



BD

: You've made recordings over a number of years. How has the process changed?



RL

: Now we have these digital machines, and all the technology is so improved and grown since I used to make recordings with large tapes on those huge, giant reels. You remember those.



BD

: Sure. [Both laugh]



RL

: Now they're on little television sets with screens and numbers and what not. I don't know how they do it, but it's very quick. If you want to hear something, they push the button and you know exactly where you were when you stopped. It's remarkable! It's just wonderful!



BD

: So the process of making records has changed very quickly.



RL

: Yes, sure.



BD

: Has the process of making music changed at all in your career?



RL

: I hope not. No, I don't want it to change. I think it's the most wonderful thing in the world. I don't see why it should change.



BD

: So, music is music is music?



RL

: As long as we have what we now call the acoustical piano! [Both laugh] To play it on, I don't see why it should change. No.



BD

: Will there ever come a time when we give concerts with this electronic gizmo that you have here in your hotel room?



RL

: I'm sure they already do. I have a feeling this instrument is used in jazz or in recordings. Pop music has all kinds of electronic instruments which I don't know anything about, but which I see pictures of in magazines. This one is not as complicated as those synthesizers that we see, but it's really quite good! I wouldn't turn my nose up at it. I think it's a very lovely little gadget, and it sounds beautiful, too.



* * * * *





BD

: We talked a little bit about your playing on different pianos. Does your playing change at all if you're in a very small, intimate hall, or a great big barn of a hall, or even outdoors, as you are here at Grant Park?



RL

: I'm sure it must, subtly. I was talking about that this morning at the master class, because I think you have to learn how to scale your playing for the amount of space that's between you and the audience. You have to know when it's necessary to really expand your playing. It's like being an actor; if you're an actor on the stage, you do a different kind of acting than if you do screen acting or television acting. Although I'm not an actor, I know that's what they talk about.



BD

: And yet you're still playing the same notes in each location.



RL

: It's the same notes, but the length of time it takes to get from one note to the other changes. It has to do with articulation and projection and timing. You have to know that if you're playing in Grant Park, it's going to be a little bit longer distance between you and the people way, way, way out there in that huge audience than if you were to play in a chamber music hall. So you have to think about sound all the time.



BD

: How do you divide your career now between solo performances, orchestral concerts and chamber music?



RL

: Like that. [Both laugh]



BD

: Some of this, some of that, like a Chinese menu?



RL

: Yes, that's right. I have a little of everything, and I like that very much.



BD

: Is there ever an over-balance of one or another, and do you try to adjust it, or do you just take what comes?



RL

: No. I just take it as it comes because you never know from one year to the next. I seem to have managed to do some of each every year, and I like it that way.



BD

: Each brings its own particular pleasures?



RL

: Oh, absolutely, yes. I would be very, very unhappy if I just played solo all the time. I love to play chamber music, and I have such interesting colleagues who are chamber music players in string quartets, and I love the challenge of playing with different people all the time.



BD

: Is playing in front of an orchestra a different challenge from playing behind a string quartet?



RL

: It is a real leveler if you play chamber music with a string quartet. That's the way of keeping honest, if you're a pianist, because if you play with a really good string quartet, they express themselves freely and openly and talk about everything very honestly. You can't be a musician and not accept the criticisms of your colleagues; that's why I really love and welcome the process of chamber music. There's no ego involved with string players, the way I find it may have to be with other forms of music-making. There's not a power struggle; there's none of that. Everybody is in the trench together, and you try very hard to tell the truth about each other's playing, and I like that very much.



BD

: You don't get that so much with a conductor waving a stick?



RL

: It depends on the conductor, I'm sure, but it is possible that you must relinquish some kind of power. It's not necessary to have a power struggle whatsoever, but I think it may be seen as such by some. It should be an equal partnership between an orchestra, a conductor, and a soloist. It's just very nice when that can happen.



BD

: Then it becomes chamber music once again?



RL

: Yes, that's the ideal. If you can play with a big orchestra and make it sound like a big chamber group, then you're in good shape. That's what I like.



* * * * *





BD

: You have several hundred years' worth of piano music to select from for each year's groups of concerts. How do you decide which ones you'll play, which ones you'll postpone, and which ones you'll say, "I don't ever want to play that piece"?



RL

: Wouldn't it be nice if you could decide everything on your own? There are repertoire lists that exist, and an orchestra will take a look and say, "We would like you to play this, this, or this." It's not easy to just say, "I will play X, Y or Z this year."



BD

: But you have decided what will go on that list, so presumably you'd be happy with anything from that selection.



RL

: Except for the fact that there comes up all kinds of different circumstances such as traveling and stress. If you're playing the Brahms

C Minor

on the west coast and then the next day you have to go all the way to the east coast and play another big concerto, what do you do then? You can't look into the future and know where you're going to be. It would be so nice if you could play the same piece two times in a row in two different cities, so it's always a toss-up and there's always some kind of compromise you have to make. For example, if one city has had a certain piece one year, they don't want to have it again the following year. You can't insist upon it; you have to let them make their choice. It's necessary.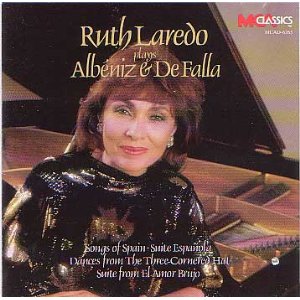 BD: I'm looking for even something more basic. How do you decide which pieces will go on your list?



RL

: Gosh, I don't know. I have studied a number of pieces and they're perpetually interesting to me. Then there are times when some orchestra will say, "We want you to play this," and if it's on my list or not, I may just wish very much to play it and never thought of doing it myself. So it's always something new.



BD

: Okay, they've suggested that you play a piece you've never played before, and perhaps never even heard before. When you get the music in front of you, how do you decide whether you'll say yes or no?



RL

: By now, I should think it's not a piece I've not heard before. I've been at it for a while, so I think I know most of the piano concertos. But if there's a piece that I haven't played in a long time and hadn't intended to put it back on my list for this year, the very suggestion makes me think about it. What is the work saying? Necessity is the mother of invention, and sometimes it's a good idea. It wouldn't have been my idea, but I usually wind up doing it.



BD

: Is there no real curiosity about something that you literally have never heard before — perhaps something that hasn't been played in a hundred and fifty years?



RL

: Oh I'm curious as can be, but I'm also human and I can't play everything. I have a very large repertoire, and I have been learning pieces ever since I began to play. There comes a time when you feel like you'd like to play something you've known for a while and not have to keep playing something so new. I do play new things often — constantly — but you cannot expect people to learn new things all the time. It's just not a good idea. It's really good to play something that you know. It's hard for you to understand that, having never been a concert pianist before, but trust me, it's true. [Both laugh]



BD

: I assume you try to balance the repertoire wherever possible.



RL

: Mm-hm.



BD

: So if you're setting up a solo recital, you have, presumably, almost complete control over what you're going to put on it.



RL

: Yes, that's true. I think the days of having anybody suggest what one plays on a recital, if they existed before, they're gone now. I like to make up my own recital programs from my own feeling of what I need to play, and what I feel works well with other works.



BD

: Does that change from moment to moment and season to season?



RL

: Yes, of course it does.



BD

: Do you also play any new works, premieres and such?



RL

: There are some pieces being written for me right now, and I certainly hope to be doing the premieres of these two piano concertos. There's one by a woman named Michelle Ekizian, who has gotten a grant. I don't think it's a good idea to talk about it before it's finished, but she's at work on it. Then there's another young man in New York who's promised me a piano concerto. I haven't seen it yet, but I look forward to it very much.



BD

: Do you have any suggestions for someone who wants to write music for the keyboard these days?



RL

: Nope! [Laughs]



BD

: [Somewhat surprised] Not even just write it?



RL

: No, I wouldn't say that. It's very hard to be a composer now. I don't know how to give anybody advice on how to be a composer, I really don't. It's a terribly difficult thing to do, assuming that they're good. It's very hard to get premieres. Orchestra budgets are getting cut all the time; we're trying very hard just to keep going. It's a hard time for the arts, and if somebody is gifted enough to write something, good for them! I hope they have much success, but I don't know how they get grants for supporting themselves. It's just a different time than it used to be when there were Ford Foundation grants for young composers.



BD

: Now there's Meet the Composer, and that's about it.



RL

: I guess so.



BD

: What advice do you have for audiences of today and tomorrow?



RL

: Come to the concerts! [Both laugh] That's all. I hope they keep coming! In New York, where I live, there are some very interesting new concepts. I don't think they're that radical at all, but there are a number of concerts at the Metropolitan Museum, at the Grace Rainey Rogers Auditorium, where I have been asked specifically to speak about the music and to speak about the composer for the sake of younger people or audiences who are not as confident about their ability to enjoy the music. I began this five seasons ago, and I am happy to tell you that my series at the Met — originally called "Concerts With Commentary" and now under the heading "Speaking of Music" — have sold out. We have stage seats; we have standing room only. People like to hear about the music and they like to hear the musician speak. It's not a lecture and it's nothing terribly formal, but I do a lot of research to learn as much as I can about whatever I'm going to be playing.



BD

: Is it more than just living program notes?



RL

: I think so. Program notes, by definition, are not alive. It's something quite different when you have a performer actually speaking to an audience. It's not just information; it's a lot more than that. It's just like playing the piano — there's more than just the notes. You have a rapport with the audience, and the response really shows that people are hungry for some personal connection with the music. They could read the program notes, I suppose, but we don't have any at the Met. We don't give any. So I think that is an indication of what the concerts of the future are leaning towards. This is much more common now than it ever used to be. When I used to go to concerts as a child, if the performer even announced what his encore was, we would be so excited! I remember when Jascha Heifetz told us what he was going to play as an encore and I was so thrilled! The voice of the performer is now being heard in the land. It's much more common, and audiences seem to expect it and want it.



BD

: Does it surprise them that you're a human being and not an automaton?



RL

: I don't know if it should, but for some reason it gives them another dimension, and it makes it more comfortable for them to go to a concert.



BD

: Is this going to help be the bridge for the performer to the MTV generation that may or may not come to concerts very often?



RL

: Oh, heavens, I don't know! I don't know about the MTV kids. As long as people come to concerts, we need 'em. We want 'em. It's important. I don't know who goes to concerts anymore, but somebody's going to them. We've got a lot of people in New York, and lots of other places, too.



BD

: Sure. We have a great concert-going public here in Chicago.



RL

: Oh, I know that! What an extraordinary city you have here. I love it!



BD

: Is it a little easier if you rehearse for two days, and then play three or four concerts of the same piece?



RL

: I would say so. It's always better to do it more than once. We're only going to do it once here in Chicago, but sure, it's nice to have more than one crack at it.



BD

: Do you ever get it

right

?



RL

: Parts of it. There are moments when you feel and you think that's the way I want it. It doesn't last very long.



BD

: Hopefully, there are lots of those moments.



* * * * *





BD

: May we delve a little bit into Rachmaninoff? You've made a special study of his music.



RL

: I love to talk about him!



BD

: What is it about Rachmaninoff that grabs you?


RL: Everybody loves Rachmaninoff who loves melody, passion and romance. Those are the obvious externals of his music. His music was not expected to last; that's what it said in

Grove's Dictionary

many years ago, but it has lasted, and it's more popular now than it's ever been. [See my Interview with Stanley Sadie, Editor of

The New Grove Dictionary of Music and Musicians

.] Those few concertos and certain pieces of his are played constantly! Had I not embarked upon the process of doing the complete piano solo works on recording, I would not have known that there is such a wealth of music that he has left us! There is so much music by Rachmaninoff besides the famous

C Sharp Minor Prelude

, the

Second Piano Concerto

, the

Third Piano Concerto

and the

Rhapsody

. There's so much more than that. He really was an extraordinary musician! There are ten CDs that have just come out on RCA,

The Complete Recorded Works of Rachmaninoff

, including a lot of works that he played of other composers, plus, of course, some of his own music. There are all the sonatas that he played with Fritz Kreisler; there's the piece that he plays with a gypsy named Nadezhda Plevitskaya and it's really cool. It's wonderful! I just love those records, and it gives some hint of his depth as a musician. He did everything.



BD

: Do you learn as much or more from his recordings as you do from his notes on the page?



RL

: I think both. I think it's one and the same. To hear him play is really an education, and it's very interesting because there is more than one version of several pieces on these recordings. You hear him play the same thing twice or three times.



BD

: Over different years?



RL

: Yes, and that's what's really interesting because he doesn't play it the same way! It's always super-human; everything he does is spectacular and unlike anyone else, but he varies it and he creates something new each time. When he plays something like the Chopin

Funeral March Sonata

, the B Flat Minor, he does not observe the markings that Chopin wrote. He, being a composer, puts his own special stamp on the music, and that's very interesting!



BD

: Does that, then, encourage you to put your stamp on his music?



RL

: If I can, yes. That doesn't mean that I don't want to follow what he put on the paper. He left a blueprint besides the notes. The dynamic markings or whatever else may be on the page gives you some hint as to what he might have wanted, but it's a blueprint at best.



BD

: You have to decide how fast to take his

allegro

.



RL

: Mm-hm. Oh, sure. Nobody can tell you that.



BD

: I assume this changes, maybe even minute to minute?



RL

: Oh, it changes, certainly.



BD

: Have you played all of his works for piano?



RL

: Yes, I have, and right this very week the recordings that I made are due to come out again on CD for the 50th Anniversary of Rachmaninoff's death. It's 1993 and he died in 1943, so they've just put out a special edition of all of the Romantic and other works of Rachmaninoff on five CDs.



BD

: I assume you're proud of those recordings.



RL

: Oh, I'm very happy that I did them! Yes, I really am.



BD

: But there is no desire to make a new set?



RL

: Why would I want to do that?



BD

: It seems like every performer wants to record everything twelve times.



RL

: Not me! [Both laugh] No, once is enough for those.



BD

: And yet you're happy to play them again in concerts.



RL

: Oh yes, of course, but it's too much of an ordeal to go through the recording process again.



BD

: Is there any other composer that you have become so identified with — perhaps Scriabin?



RL

: I always find Scriabin extremely intriguing and wonderful, and I keep playing Scriabin as much as I can. There's an enormous amount of music that he's written that has still not been recorded. I did a lot of recordings of Scriabin — the complete

Sonatas

and a bunch of

Etudes

and

Preludes

, but there's still much more. Do you know that he wrote several volumes of Mazurkas?



BD

: No, but I always enjoy the ones by Chopin.



RL

: He was very intrigued with Chopin as a young man. He did lots of early mazurkas, and there are late ones, too. There's lots and lots of music that we don't know!



BD

: So is all that part of your future recording projects?



RL

: I don't know. We'll see.



BD

: Do you like the life of a wandering minstrel?



RL

: I suppose; it's the only life I know. It's always interesting. You don't have office hours, but you sure do work hard!



BD

: Do you ever feel that you're a slave to your fingers?



RL

: Absolutely. Yes, I am. Like any dancer would say, they have to do their work or else they can't live. It's a two-edged sword. It's very important to keep working, yet you can't get away from it.



BD

: Without mentioning names, are you optimistic about the future of pianism in this country and in the world?



RL

: Yes, I think so. I've heard some very outstanding and wonderful young players, and I think that as long as there are human beings and pianos, there are going to be great artists around, there really are. The great ones have died, and in the very recent past, Mr. Horszowski, who was one of my teachers, died at the age of officially a hundred, but I've heard people say that he was really a hundred and seven! [Note: Mieczysław Horszowski lived from June 23, 1892 to May 22, 1993, a month shy of 101 years!] But with his death goes the end of an era. Mr. Serkin and Horowitz and Arrau are all gone now, and we have new ones. We have Kissin and other ones who are marvelous.



BD

: Are they ready to take the places of the old masters?



RL

: I don't think anybody ever takes Rudolph Serkin's place or Horowitz's place. It doesn't happen.



BD

: But I mean are we getting new artists who continue that high level of work.



RL

: There's always a chosen one. There's always someone who has something very special to say, and I think that there are inevitably those very special human beings somewhere in the world. There are very few of them, but we find them somehow... or they find us!



BD

: One last question. Is being a performer fun?



RL

: Sometimes. It's more complicated than just fun. It's very hard work, but it's fun when you give a good concert and people like it. I really enjoyed myself today at that school. I loved those kids and they seemed to enjoy what I did. That's a good feeling.



BD

: Thank you for all the concerts and all the records, and thank you for speaking with me today.



RL

: Thank you, Bruce. It was nice to meet you.




=== === === === === === ===
-- -- -- -- --
=== === === === === === ===




© 1993 Bruce Duffie


This interview was recorded in Chicago on June 21, 1993. Portions (along with recordings) were used on WNIB the following year, and again in 1997. This transcription was made and posted on this website in 2011.


To see a full list (with links) of interviews which have been transcribed and posted on this website, click here.

Award - winning broadcaster Bruce Duffie was with WNIB, Classical 97 in Chicago from 1975 until its final moment as a classical station in February of 2001. His interviews have also appeared in various magazines and journals since 1980, and he now continues his broadcast series on WNUR-FM.

You are invited to visit his website for more information about his work, including selected transcripts of other interviews, plus a full list of his guests. He would also like to call your attention to the photos and information about his grandfather, who was a pioneer in the automotive field more than a century ago. You may also send him E-Mail with comments, questions and suggestions.