Chinese type (5 plus 2) above; Japanese type (4 plus 1) below
Noting the two different systems shown, today, one might think of the rivalry between Mac and PC, and realize that such dualities have existed for centuries. Recently, there was the debate between VHS and Beta video tape systems, between 45 rpm and 33 rpm records in the late 1940s, and cylinders vs. lateral cut 78 rpm discs at the turn of the Twentieth Century. There was no real problem with the introduction of electrical recordings in 1925, since reproducers in the home could accommodate both. The only real need for new equipment was at the production end, and the record companies invested in the new system. The same could not be said for the introduction of stereo in the mid-1950s. There, the home consumer had to be persuaded to purchase new equipment, and this was not even a decade after everyone had to abandon their 78 machines in favor of the LP players. A similar upheaval in the music industry was seen with the advent of cassettes and CDs.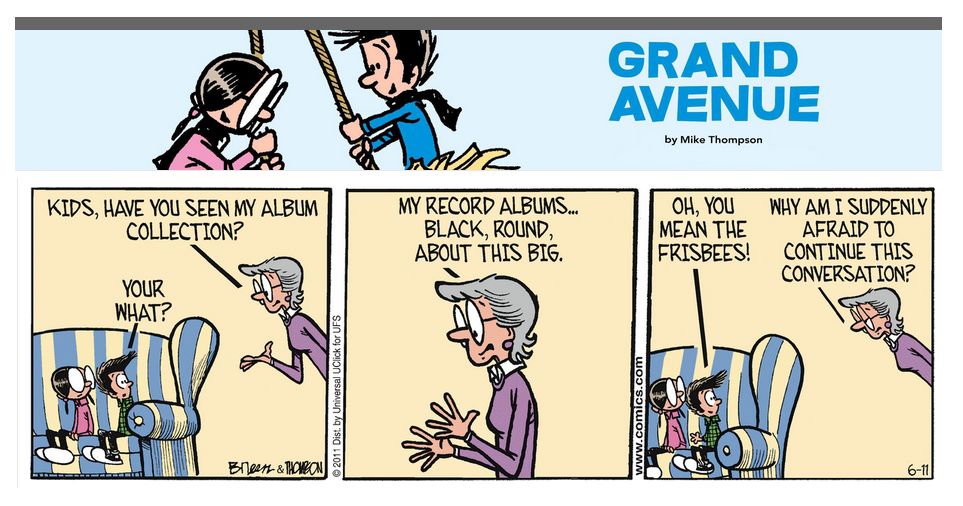 A story I heard many years ago (and have repeated in the hopes it was mostly or completely true) involves the size and playing-time of the compact disc. It seems that one of the people who were calling the shots at the time of its creation was a Japanese man who knew that his countrymen were mad about the Beethoven
Symphony #9
. So, to accommodate that piece of music, the CD needed to hold 74 minutes of sound. The story may or may not be true, but it makes a good legend, and I simply choose to believe it.
= = = = = = = = = = =
[June 29, 2018] Alert observers might notice that as of the end of March, 2018, many of the links to my interviews which appear in
Wikipedia
articles have a slightly different format. Specifically, my name has been removed from the line. For several years, it was <<<Interview with (name of guest) by Bruce Duffie, on (date of interview).>>> Because someone complained that I was spamming, and felt the only reason for these links was my own self-promotion, that person urged the removal of all of these links. A discussion was launched, and several Administrators weighed in with their opinions. Fortunately, enough of them saw the importance of the interviews themselves, and the complainant was admonished to cease the battering, and even urged to apologize (which did not happen). After about a week, the discussion was formally closed, and the upshot was that I removed my name from many of the links, and am not including it in future postings. However, a number of the old-style links remain, so there might be a bit of confusion since they are not uniform. For anyone who cares to read it, the entire discussion is reproduced
HERE
.
= = = = = = = = = = =

[January 3, 2019] In reading some of the comments about my interviews, a couple people have noted that a few of my questions tend to pop up with regularity. While this is certainly true, I do hope that in each case the inquiries come naturally, and at an appropriate place in the conversation. I never worked with a specific list of questions, and always tried to discuss the specific strengths of each guest. However, since all were involved in so-called Classical Music, there were bound to be common points of interest and expertise. To look at it another way, when you eat at my restaurant, each meal on the menu will be unique, but many will have some ingredients in common. Since all are being prepared by myself as chef, there will be some resemblances and similarities. I hope this does not discourage anyone from sampling my cuisine.....
It is also interesting to see how various people respond and react to the same question(s). Continuing the metaphor, there will certainly be differing opinions from various people to the same item on my menu. Observing those reactions should not, necessarily, cause me to change the recipe. Perhaps having a few condiments on the table will allow for each person to season the dish to their own taste, but this can only happen when a certain stability is built into the process. Once again, my goal with the interviews is to allow each guest to express their own views, and I trust that a few similar questions will get a variety of responses.
= = = = = = = = = = =


A few years ago, I met a fine baritone whom I had known on the stage for a long time. Warren Fremling has performed in local and regional productions over the years, and has had a significant impact each time. Lately, he has been an invaluable help to me by proofreading my interviews before they are opened to the public on my website. I am grateful to him for pointing out not only mistakes (of which, fortunately, there are few), but also for occasionally suggesting better ways of expressing the ideas. As I have mentioned, I never change the focus nor direction of the words my guests use, but by tightening and sometimes re-gathering thoughts, their objectives are made more clear to readers. In several cases, Warren has suggested slight changes which bring these thoughts into sharper focus, and for that I am eternally grateful.
In our exchanges, he also has provided me with further insights into the world of professional singing, and his most recent gift to me was a clear and succinct explanation of the various voice-types, and how they can be viewed by experts and novices alike. With his permission, it is reproduced here...
There are two things that decide this. The first is color. Richness in the middle voice is revealing. The second, and much more reliable, is the location of the bridge or passagio. A mezzo's bridge is a-kin to a baritone's. It's on the D, a ninth above mid-C (a baritone's being an octave lower, obviously). I've diagrammed voices according to their interest and comfort to the listener's ear – not what the singer does, but what is natural to the instrument. A soprano or tenor sound like this: \/ - the bottom is light and the voice sounds more interesting and easier as the voice ascends. The mezzo and baritone sound like this: () – the voice is fattest in the middle. We have some of the low notes of the contralto/bass and some of the high notes of the soprano/tenor, but you can't live there. The middle is where we're most at home. The contralto/bass is the exact opposite of the soprano/tenor – the voice gets fatter and more beautiful with the descent.
= = = = = = = = = = =

[February 4, 2019] As the the shortest month of the year rolls around once again, I am reminded of the one word which I simply gave up trying to pronounce correctly. I made an effort, but it simply was too awkward to do both correctly and smoothly at the same time. I could say Feb-ROO-rary, but it required slowing down the enunciation to the point where it was simply untenable. [You may insert any kind of joke here, regarding it not being a ten, or even a nine, but perhaps a two or three at best...] Imagine, if you will, a car on the highway, and for some unknown reason it just slowed to a crawl. It would certainly look strange, to say nothing about impeding traffic and being hazardous. This is not to say that an announcer mis-pronouncing a word on the radio could be hazardous in any way, but you get my drift... So if any tapes exist of my work where I say the name of the second month, you will hear a firm and confident FEB-you-air-ee. I know it is wrong, and I knew it at the time, and I make no excuses.
I am sure I made other mistakes, and, indeed, I was corrected on a few occasions. But by and large, I was complimented by members of the public on my accuracy and stylistic manners. It was especially nice to hear that I had pronounced the name of a person or location properly from someone who was from that particular locale. I want to say, however, that when someone called to make a correction, my first task was to ascertain if that person on the telephone was accurate! There were a few occasions when a caller would berate me and give a different version of the way to pronounce a name, and when I checked with a known authority, I found that my own rendition was correct, and the caller had been wrong. It reminds me of the sign which famously hung in the City News Bureau for many years, which screamed "If your mother says she loves you, check it out!"
On that particular subject, I remember one evening when we aired a syndicated broadcast of the Los Angeles Philharmonic. The announcer (who shall remain nameless) proclaimed the conductor to be Esa-Pekka Sa-LOH-nehn. Well, I had interviewed the Maestro, and, as usual, had asked him to do a station break, in which he said his name. His pronunciation was SAL-oh-nehn. At some point during the evening, I must have said his name myself, and pronounced it his way, and immediately received a phone call screaming at me for my stupidity. "If the announcer on the Los Angeles Symphony broadcast had said it one way, that MUST be the accurate way!" I tried, very calmly, to explain, but the caller simply slammed the phone down. The next evening, I brought in my interview tape and played the station break. I have no idea if that caller from the previous night heard it, but at least I settled the matter for anyone who was listening . . . . .
= = = = = = = = = = =

[April 22, 2019] Consider, if you will, the following scenario... Bill opens a small restaurant that features Fine Dining. He is successful, and over the course of forty-five years, the eatery becomes well-known and highly-respected. After spending his adult life maintaining this establishment, he decides to retire. As it happens, the location he originally chose -- which was, at the time, perfectly good but not very popular -- had become very desirable. So Bill closed the restaruant and sold the location to Bonney, who brought in her own staff and opened a shoe store. It immediately attracted business, and became very competitive.
Now when one thinks of the history of the restaurant vis-à-vis the ongoing story of the shoe store, it should be obvious that aside from the physical location, there is no connection whatsoever. Right? Perhaps, the historical account of each one should have a mention of the other as being at the same address, but that's certainly all the crossover interest there would be.
With that in mind, I ask you to look
HERE
.