William Joseph Schmidt, Jr (March 6, 1926 – April 25, 2009) was an American composer, arranger and publisher of classical music.
Schmidt was born in Chicago, Illinois and began playing the saxophone at the age of six, and later added clarinet and piano to his studies. He started playing professionally by the time he was 12, and began arranging music a few years later.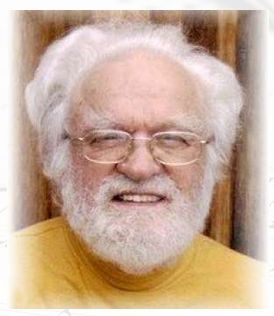 He served in the Navy (1944–46) as musician and arranger in the Admiral's band on the USS Iowa in the Pacific. Following this he attended Chicago Musical College under the tutelage of Max Wald before moving to Los Angeles in 1952. There, he attended the University of Southern California. Studying with Ingolf Dahl, he received his Bachelor's and Master's degrees in Music Composition with honors. During the Korean War, he served again in the Navy (1950–52) as musician and arranger on the USS Tarawa in the Mediterranean.
In 1959 Schmidt formed the company Avant Music, specializing in the publishing of classical music. In 1964, Avant became the core of Western International Music, Inc. (WIM), of which Schmidt was founder and president. The WIM Catalog lists nearly 1400 compositions and associated recordings.
In 1956 William Schmidt received a DuPont Band Composition Award, and from 1970-76 recording grants from the Ford Foundation. In 1981 he was nominated for the Pulitzer Prize in Music for his Double Concerto for Trumpet, Piano and Chamber Orchestra, commissioned, premiered, broadcast and recorded by the Pasadena Chamber Orchestra in California. He was a member of the American Society of Composers, Authors and Publishers (ASCAP), and received awards from that Society from 1979 until his death. From 1956 to 2008 he received commissions from many musicians, universities, festivals, and international professional organizations, including several commissions at the University of Northern Colorado.
After moving to Greeley, Colorado in 1987 Mr. Schmidt won the City's competition for writing a trumpet fanfare to commemorate the new performance hall. A Greeley Fanfare for 6 Trumpets opened the Union Colony Civic Center in Greeley in 1988; the original manuscript is enclosed in the time capsule of the building's cornerstone. In 1989 he won the Creative Fellowship in Music Composition awarded by the Colorado Council on the Arts and Humanities. In 1990 he was Composer-In-Residence at the Breckenridge Music Festival.
Much of William Schmidt's music was influenced by jazz and folk music. He composed and arranged music primarily for saxophone, woodwinds, brass and percussion — from solos and chamber music, to clarinet choir, brass choir, symphonic winds, band and orchestra — a total of 160 original compositions, and 470 arrangements.