Soprano Mattiwilda Dobbs
A Conversation with Bruce Duffie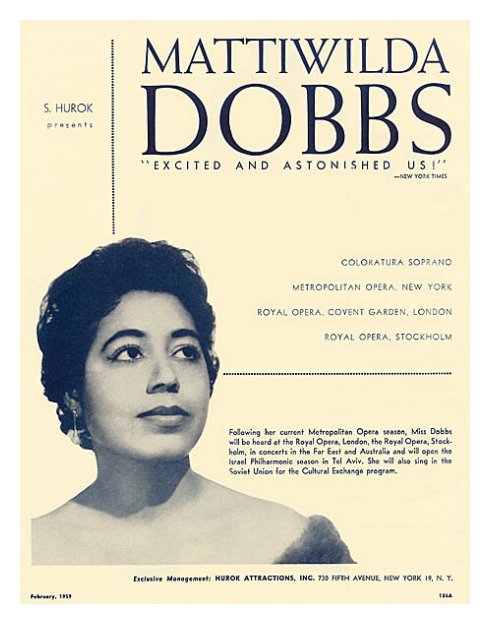 Mattiwilda Dobbs's exceptional vocal gifts and musical skill enabled her to cross color barriers to become an internationally known opera star. The Atlanta native was the first African American to sing at La Scala in Milan, Italy, and the first black woman to be offered a long-term contract by the Metropolitan Opera Company in New York.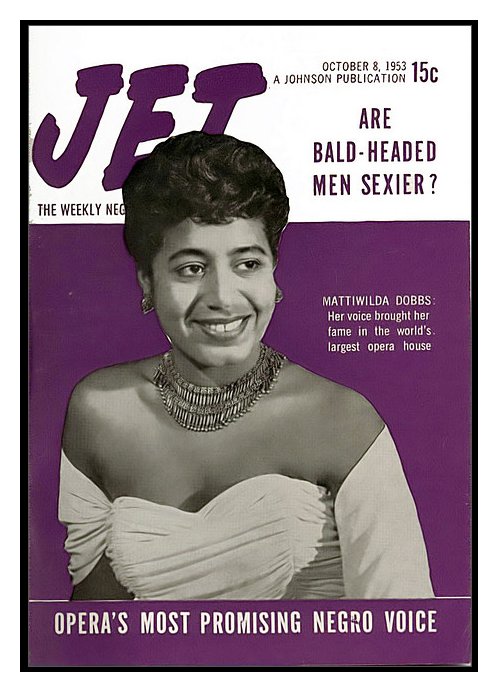 Named for her maternal grandmother, Mattie Wilda Sykes, Mattiwilda Dobbs was born on July 11, 1925. She was the fifth of six daughters born to Irene Ophelia Thompson and John Wesley Dobbs, who were leaders in the African American community of Atlanta's Auburn Avenue area. Like her sisters, she began piano lessons at the age of seven, sang in community and church choirs, and attended Spelman College, where she began to study voice. Naturally shy, she was so nervous at her first solo appearances that she had to lean on the piano for support, but her unusual talent and quality of voice persuaded her father to fund further studies in New York. She studied with Lotte Leonard and won a Marian Anderson Award, among other scholarships, and a John Hay Whitney Fellowship, which enabled her to study in Europe.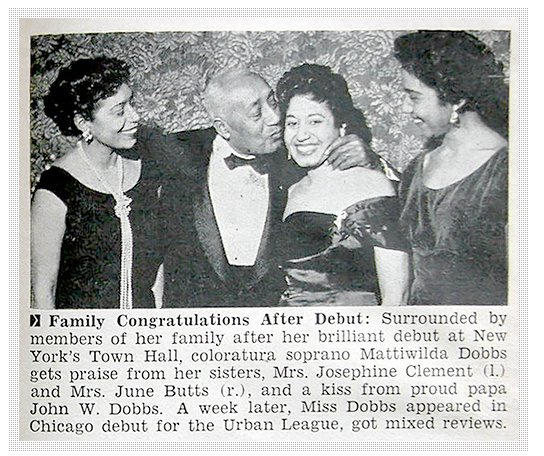 Dobbs's coloratura soprano was praised for its freshness and agility, as well as for the beauty of its tone. After winning the International Music Competition in Geneva, in Switzerland, in 1951, she sang in major festivals and opera houses throughout Europe, including La Scala in 1953. Her American debut was in 1954 at a recital in New York. She sang the role of Gilda in Giuseppe Verdi's

Rigoletto

for her debut with the Metropolitan Opera in 1956. Although Marian Anderson, a black opera singer from Pennsylvania, had preceded her to that stage in 1955, Dobbs was the first African American woman to be offered a long-term contract by the Met; she sang twenty-nine performances, in six roles, over eight seasons.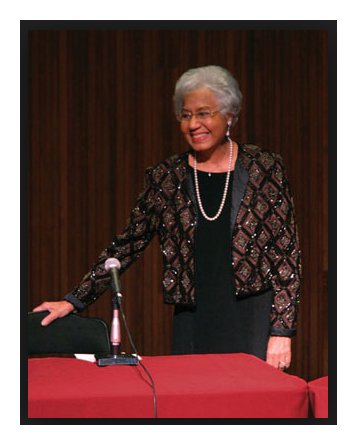 Although she remained close to her family and performed in Atlanta several times, personal as well as professional considerations prevented Dobbs from making the city her home. She lived in Spain with her first husband, Luis Rodriguez, who died of a liver ailment in June 1954, fourteen months after their wedding. She then married Bengt Janzon, a Swedish newspaperman, just before Christmas 1957. Her family attended the wedding, but because of the stir an interracial marriage would have caused in the segregated South, the ceremony was held in New York, and the new couple made their home in Sweden. Bengt Janzon did not visit Atlanta until 1967. (He died in 1997).

Following the example set by African American performer and activist Paul Robeson, Dobbs refused to perform for segregated audiences. In Atlanta she could have performed in African American churches or colleges, but she was not able to perform for a large integrated audience until the Atlanta Municipal Auditorium was desegregated in 1962, when she was joined onstage and given a key to the city by Mayor Ivan Allen Jr. It was the first of many performances in her home city. Before the organization of the Atlanta Opera in 1985, Dobbs performed in operas produced and directed by the acclaimed opera singer Blanche Thebom, and in 1974 she sang at the gala marking the inauguration of her nephew Maynard Jackson as mayor of Atlanta. [See my Interview with Blanche Thebom. BD]

In 1974, after retiring from the stage, Dobbs began a teaching career at the University of Texas, where she was the first African American artist on the faculty. She spent the 1974-75 school year as artist-in-residence at Spelman College, giving recitals and teaching master classes. In 1979 Spelman awarded honorary doctorates to both Dobbs and Marian Anderson.

Dobbs continued her teaching career as professor of voice at Howard University, in Washington, D.C. She served on the board of the Metropolitan Opera and on the National Endowment of the Arts Solo Recital Panel. Dobbs continued to give recitals until as late as 1990 before retiring to Arlington, Virginia.



-- New Georgia Encyclopedia [photos added for this presentation]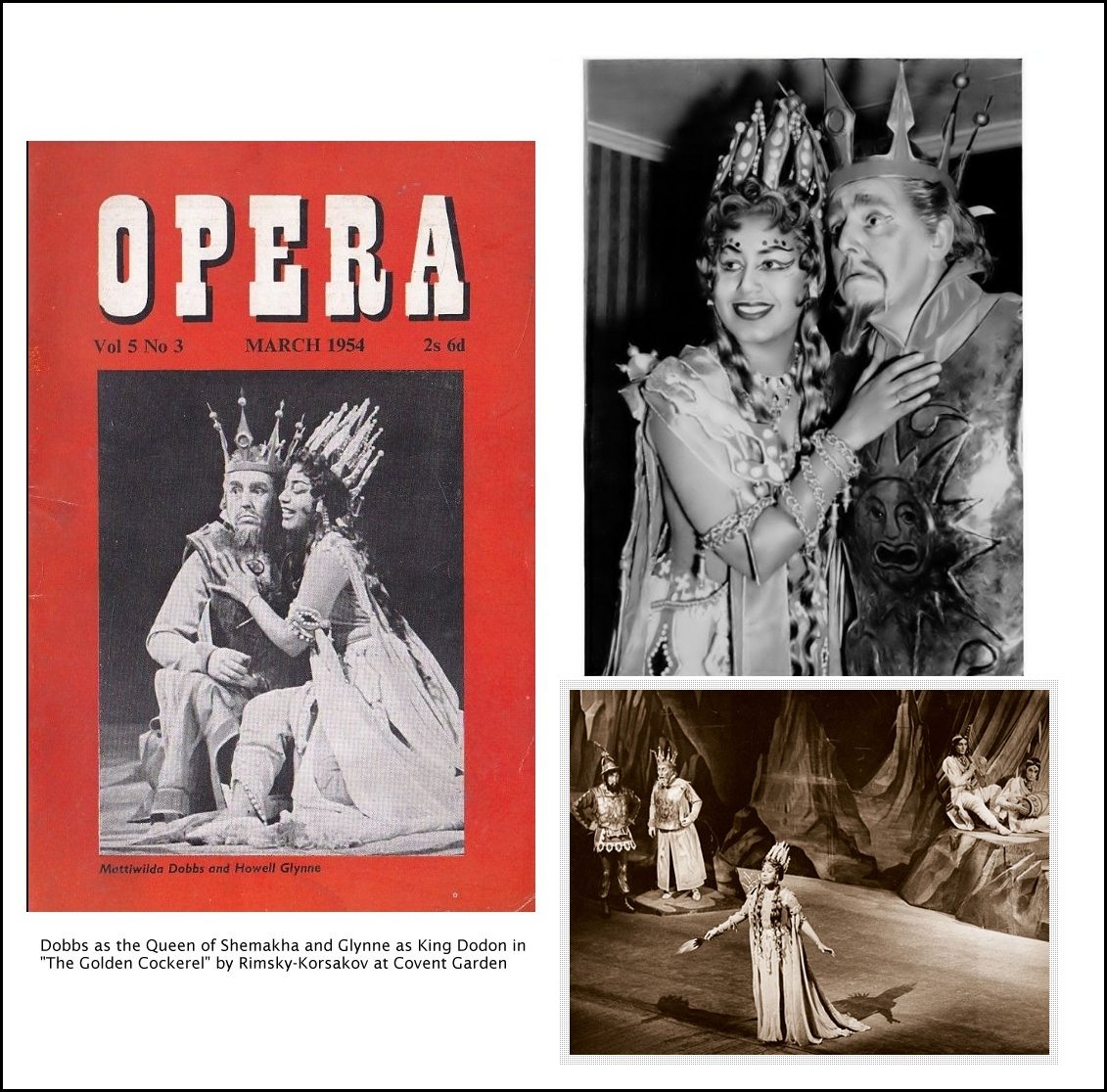 It never ceases to amaze me how things come about. Much of life just goes on with a regular routine, but sometimes something just comes out of nowhere and ends up being extra special. This is one of those happy occurrences.

During my quarter-century at WNIB, Classical 97 in Chicago, I had many tasks. Some were assigned, others I simply did on my own. Being the on-air announcer for various evening and overnight shifts was the full time job. For many of my years, this included programming and introducing hours of music, including the Sunday Evening Opera.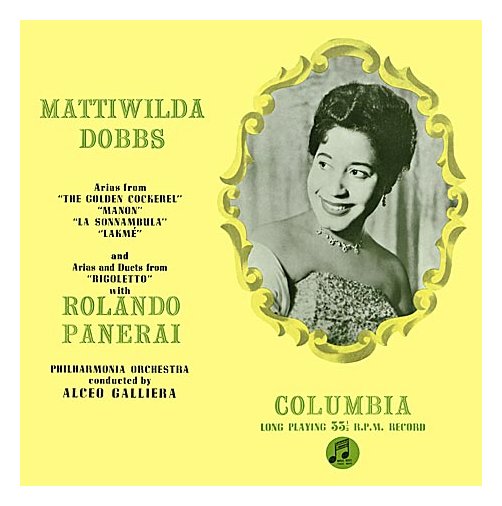 As the years went by, I also gathered interviews with many of the artists who came to town, and included portions of them whenever appropriate. This was the part which I did on my own. They were practically never assigned, and I did them on my own time and at my own expense. But I enjoyed doing them, and listeners almost always responded favorably. I also sought out a few musicians who did not sing in Chicago when I could meet them, and arranged telephone interviews such as the one presented here.

I tried to arrange at least some of my programs for logical reasons, and often this meant celebrating 'round birthdays'. When significant artists hit 65 or 70 or 75 years of age, etc., I would schedule their recordings. One of the happy benefits of this system is that I did not have to consider any real or imagined reasons for doing or not doing specific programs. It was completely gender-blind and color-blind. This made it especially good if I had done an interview, since they would get a show on their 'round birthday'. Simple as that.

So in July of 1990, to celebrate the 65th birthday of tenor Nicolai Gedda, I planned to air one of his many opera recordings. In doing a bit of research, I discovered that his birthday was also the exact same birthday as soprano Mattiwilda Dobbs, and since they both appeared in the Angel recording of

The Abduction from the Seraglio

by Mozart, it was obvious that this was the set to play that week. [

Photo of that album box appears farther down on this webpage.

] It was conducted by Yehudi Menuhin, and since I had not yet done interviews with either of the two singers, I included a bit of the interview I had done with the conductor. [To read the transcript of that interview, click here. Also, vis-à-vis the recording shown at right, see my interview with Rolando Panerai.]

All went well and a few people called to say how much they enjoyed the opera that evening. One of the callers was a local newsman, Robert Jordan of WGN-TV. Besides his solid credentials in news and his long association with Channel 9, he was also something of a musician with an ear toward the classical side. He said he always enjoyed my programs and thanked me for running this particular record because Mattiwilda Dobbs was his aunt!

Naturally, I asked him if it would be possible to set up an interview with her, and he told me he would contact her in a few months when she returned to the US. I thanked him, and as you can see, all of this came to pass. She agreed to let me phone her for the conversation, and though it would be nearly four years before we were able to make it happen, what you are about to read is the result of that call.

I used portions of the interview on WNIB a couple of times, and it pleases me to be able to present the entire encounter on this website.

When I made the phone call at the end of March of 1994, the East Coast was having a particularly bad winter, and after a brief commiseration about the weather both there and in Chicago, we got down to the business at hand . . . . . . . . .




Bruce Duffie

: You've had a long and distinguished career as a singer, and now you're in the midst of a distinguished career as a teacher.



Mattiwilda Dobbs

: I really have just about tapered off as a teacher, although I still have a few private students here in Washington. But I retired from my teaching job two and a half years ago. I taught eighteen years.



BD

: Were you basically pleased with what you heard coming out of the throats of the young singers?



MD

: I didn't find the great time I was hoping to find! I had some very talented people. One was a girl from Chicago, but I don't think that they had the drive and everything else that was necessary to make a career. You don't get many. One thing that I've found out when I taught was that I didn't really realize before how rare a good voice was. When you're singing and everybody around you has a professional-type voice, you take it for granted and you think that there are a lot of them because everybody around you in the opera house has a good voice. But then when you start teaching, you find out how rare it is.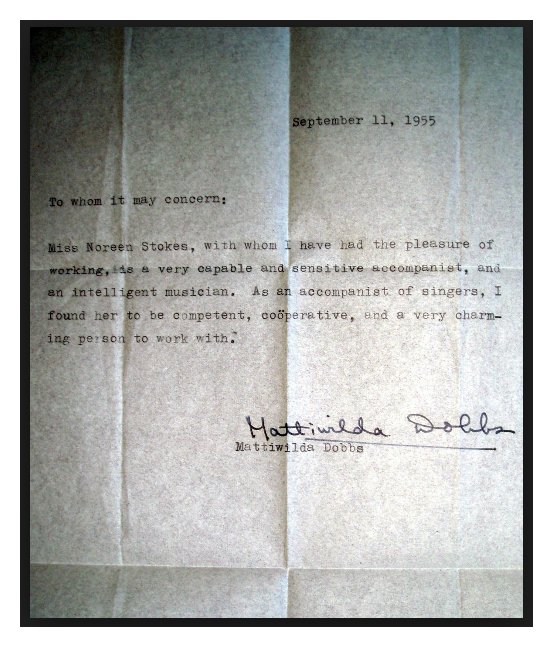 BD: They don't just grow on trees!



MD

: No, that's what I found out. They're very rare.



BD

: Is it possible to impart all of the knowledge that you have to a young singer, whether or not they have the talent for it instinctively?



MD

: No, it's very hard. It's like sewing seeds on ground that's too hard! They have to be able to receive it. You have those who can receive it and may not have the voice, and you have those who have the voice and can't receive it. If you find the lucky combination, then maybe something can be done.



BD

: Are there enough, or perhaps too many young voices coming along today to fill the opera houses and concert stages?



MD

: From what I understand, it's hard to find fully trained singers. A lot of the young people don't want to study long enough. That's part of the trouble. I hear this in Europe and Sweden, where I live part of the year. They have a very good opera school that is really free for all the talent that can get in there. But they tell me that they want to go out and start a career after two or three years, and they're just not ready.



BD

: No instant career for them.



MD

: That's right, and the example set by the popular singers doesn't help very much, because there they see careers made with almost no study. [Both laugh] They just don't realize what it takes. I know it's very expensive, but a lot of them start and begin engagements when they don't have the really good foundation that will enable them to have a solid career.



BD

: About how much training is necessary to build the foundation of a fine career?



MD

: I would say at least about six years or something like that.



BD

: Is this just vocal study of technique, or also interpretation of roles?



MD

: This is technique. You could spend even more time getting into roles, but I would say at least about five or six years of solid technique study. Then they're not always with the right teacher. A lot of people get on a wrong track. They get one teacher and don't learn anything, or it hurts their voice and then they have to change. So it depends. If they can make progress, it would take about five or six years to train the voice, and at the same time they're learning other things, and maybe even a few years after that. But not under five or six years.



BD

: Is it right to expect a young singer to know if he or she is on the right track with the right teacher?



MD

: No. That's the problem because a young singer doesn't know. I always give advice to them to try and get the opinion of someone who really knows. This is not the voice teacher, because sometimes the voice teacher wants your money and has a vested interest, and will tell you that you have the talent when you don't. Try and get a non-biased opinion from someone who really knows as to whether you have the talent, because if they go ahead and spend a lot of money and years sacrificing, and they don't really have what it takes from the beginning, that's a pity. It's really important that they know whether or not they have the talent because without the voice, you can't do anything. It's very hard finding that kind of advice, but there are people, there are coaches and conductors, people who know music who could give them an evaluation. That's what they should find out in the beginning — if they have the talent that would warrant all the sacrifice and all of the money spent and the years and time spent. Then if they get that advice from someone, to follow it.



BD

: That's it, to follow the advice.



MD

: Once or twice I have told people... it was very hard to tell them but I had to tell them because they asked me, and I said I don't think you have the voice for a career. One person just told me that she didn't care. She was going on anyway!



BD

: That was all she wanted to do.



MD

: That's right. Well, that's another thing. Singers have to want to sing. You can't do it if you don't have the really burning desire to sing. Unfortunately there are those who have that desire and don't have the talent. But you've got to have that. That really carries you through, if you want to make it. You have to say I really want to do that above everything else.



BD

: In the end, is it worth all of the sacrifice?



MD

: I think so, but that's because I've succeeded. For the people who don't succeed, I don't know. There is a great need for good singers today because, as you say, they don't grow on trees! There are not that many qualified fully-trained people. I would say to find out if you have a good voice and if you should train, and then try and find a good teacher. Then try it, but you must know that's what you really want.







BD

: Now without mentioning any specific names, are there singers performing today who are on the level of the great singers of yesterday and the day before?



MD

: Oh yes, there are some, yes.



BD

: Are you optimistic about the future of operatic singing in the United States and also all over the world?



MD

: Yes, especially in the United States. There's a lot more interest than before. It has grown since this opera here in Washington is sold out. All the subscriptions sell out very quickly. It used to be you could get single tickets, but it's very difficult now. I think there's a great interest in opera. Maybe not so much in the recitals, which is a pity because I think that the art of a recital really shows what a singer can do. It's a different side of a singer. A singer has to use his voice in a different way to sing recitals.



BD

: Is it a different side of a singer, or is it many different sides of a singer?



MD

: It's many different sides according to what you sing, and that's true because it's so varied. In just the course of one song recital, a singer has to change different nationalities, different languages, different moods. Each song is a little scene in itself, and you can do so much more with your voice in a recital. You don't have the orchestra, and you don't have the distraction of the stage and all that, so you can take those pictures with your voice. It requires more subtle use of the voice, both in dynamics and in expression, and then colors.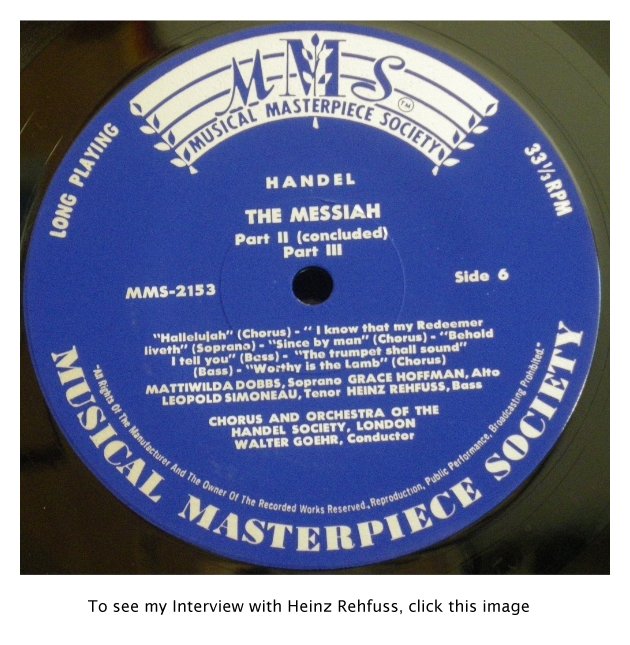 BD: Is there anything we can do to encourage more attendance at more recitals?



MD

: I wish there would be. It's kind of dying out, and I'm very sorry about it. Do you still have recitals in Chicago?



BD

: Very few, unfortunately.



MD

: Washington still has some. I went to one the other night to this wonderful Italian, Cecilia Bartoli. Have you heard of her?



BD

: Oh, sure. She's the new sensation!



MD

: Yes. She sang the recital the other night, and it was superb. She sang a lot of her old Italian songs and she did so much with them. She sang arias too. She was excellent. She's a wonderful interpreter. We have the Washington Arts Performing Society, which is an organization that presents concerts. They have subscriptions, and they do have a lot of solo concerts. I imagine that they come here because it's near New York. You don't really get a chance to hear the solo recitals so much.



BD

: We used to have more at Orchestra Hall, and we still have some at the Ravinia Festival in the summer.



MD

: But that is really not as much as before. Years ago you had many. All of the opera singers did recitals, but I'm afraid that's something which is gone. I think it's the public that doesn't understand it.



BD

: Maybe we should encourage a couple of the big super-super stars to do recitals, and that would regain some interest in it.



MD

: Yes, that's right. Pavarotti came here two or three times for the same organization.



BD

: When you were singing, how did you divide your career between operas and recitals?



MD

: I always did both because when I first started, speaking of a career, there weren't too many opportunities for black singers in opera. There was nobody at the Met, and there were one or two at the New York City Opera. Camilla Williams and Lawrence Winters and Todd Duncan had sung there, but to think of making a career in opera, really there weren't many chances in those days. I was very interested in the recital because my teacher had been a recitalist in Germany, and the focus of my training was for that. Also I had heard great singers singing recitals, and I liked that very much. So I really thought that was what I was going to be. But I tell you another thing... it used to be that you could just be a recital singer and not do opera. But now it's impossible to be a concert singer without going through opera. That's been that way for some time. Thank heavens that in those days you could make a living as a concert singer. You can't hardly do that now, but in those days we had Dorothy Maynor, Marian Anderson, Roland Hayes and Paul Robeson. They all sang recitals. But things are much better. There are so many black opera singers now that I don't know them all.



BD

: This is a good thing, of course?



MD

: It's very good, very good. I heard a young fellow on the Met broadcast the other day. One of my students called me and told me to listen to him. There's just so many that it's hard to keep up with them, which is good!



BD

: Is it now almost irrelevant to say that someone is a 'black singer'?



MD

: Well, it's not irrelevant to black people. We appreciate very much knowing who they are. Do you mean, would it make any difference in their advancement?



BD

: Yes. Should we say that someone is a 'black tenor', or that he is simply a tenor?



MD

: It ought to be just the classification of voice, but of course we as black people are interested to know who they are because we take pride in them! But I suppose yes, racism is something they would attach to the name.



BD

: In the biographies, it is mentioned that you were the first black singer to sing a major role at La Scala.



MD

: Yes, that's right.



BD

: Is this on a comparable level to Marian Anderson being the first black singer to sing a major role at the Met?



MD

: I suppose so.



BD

: Is this something that you're proud of, or simply something that was part of your career?



MD

: I was just so very happy and honored to sing at La Scala. It didn't matter if I was the first black person or first American. They hadn't had too many Americans there at the time either, but they made a lot of my being the first black person. It was in the papers there, I remember. But what I really thought was that it was a great honor to me was to sing at La Scala, because for me, it is one of the greatest opera houses in the world. And that was my stage debut! I had sung one opera before in Harlem with the Harlem Festival, and that was Stravinsky's

Nightingale

. I had the leading role, but it was the voice of the nightingale, and I sang it from the pit! So I can't say that I was on the stage. [Both laugh] Even though that was a leading role, I wasn't on the stage. So my first stage debut was La Scala. Later on I wondered how I had the courage to do that, but I was young and fools rush in! If I had thought about it I probably couldn't have done it!



BD

: Was it perhaps easier for you at the Met coming the year after Marian Anderson?



MD

: That was a very emotional thing for me. It really was because it was my country and it was a much bigger role. I had sat in the Metropolitan as a student, and dreamed of being on the stage. Actually I was there when she was made her debut, not knowing I was going to come the year afterwards. My whole family was there, and it was very emotional thing. I had a wonderful ovation just before I sang, and it was very moving.



* * * * *





BD

: You sang in opera houses and concerts halls all over the world. Did you adjust your technique at all for the size of the house?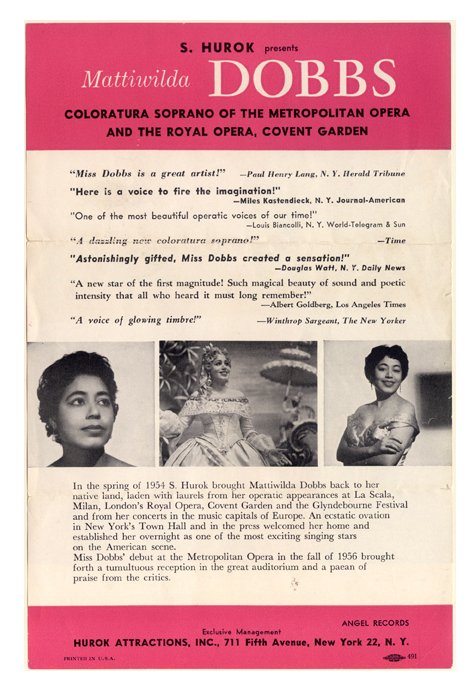 MD: No, no. I sing the same way in every opera house. Of course in recitals you use your voice differently, but in every opera house I sing the same way. I don't try to force because I have a certain volume and that's it. I can't give any more. You really don't hear yourself as it's going out, as the people out there hear it is, but I don't think one should ever try to force. You give what you can give, and that's it. You try and project it so it can go out. The Metropolitan was very big. The new house I've never sung in, and it's even bigger. The old house was around 3,800 seats, but it had very good acoustics. People used to say they were good. When I compare it with other places, I think that it had very good acoustics.



BD

: Is that something you can take advantage of — the acoustics of a house?



MD

: Yes. Really, the type of hall you sing in has a lot to do with it. I can't give any more volume, but you certainly can use the resonances. The type of hall you have will help because you get feedback. You hear the reverberation, and you hear the way your voice is reverberating, and that helps you very much. For instance, your hall in Chicago I remember was an excellent hall, and the one in Boston, and the Philadelphia Academy of Music. Those are the greatest halls we have. I don't know why they can't build them like that anymore. If I go to a hall that's dead, I don't hear myself in the same way, so you don't have anything to judge by. You have to get the feedback. If the hall is alive, you can hear and it really affects your performance.



BD

: Now you get the feedback from your own voice coming back. Do you also get a feedback from the feeling of the audience?



MD

: Oh yes, very definitely. They have very much to do with it. It's very difficult performing for an audience that you think is too quiet. They might like it, but they're just not very demonstrative. A lot of people nowadays are not accustomed to going to concerts. They don't know when to applaud, or they're a little afraid. Unless you're in very big cities, I think it's changed very much.



BD

: Do we need to give a college course in Concert Etiquette?



MD

: Well, perhaps so! [Both laugh] But I do know that if you are in a very musical city, like New York or Vienna or Moscow, and the audience really likes you and shows you that at the beginning, that sets the standard for you. You have to live up to that.



BD

: You're a coloratura soprano, the very highest of the vocal types. That imposes a number of roles on you. Did you enjoy the parts that you were given because of the range that your voice imposed?



MD

: Yes I did because those are the things I knew I had to sing, and I like them. I would have loved to have done Aïda, of course, or Butterfly, too, but I like the roles that I sang too very much.



BD

: When you were offered a part, how did you decide if you would accept it or turn it aside?



MD

: I would have to look at the score. Many times I knew it before and could tell that way. But one time, I remember, when I was singing very much in Germany, in Hamburg, they asked me to do a Strauss opera that is very seldom given, called

The Silent Woman

.



BD

: Oh,

Die Schweigsame Frau

!



MD

: Yes, that's right. I looked at the score, and then I took it to a conductor friend of mine, and got his opinion. It did seem like it was too much, kind of dramatic, and so then I refused to sing it. But you look at the score, or you listen to recordings, or you heard someone sing it, and then you try it out. But I would always have to look at the music before I would accept anything.



BD

: And of course in Germany, they're very interested in the

Fach

system.



MD

: That's right, they are, yes. They even have what they call '

Interessantes Fach

'. I had to ask them about it. I asked about a certain singer one day who really had a voice sort of in between soprano and mezzo, and they said she belongs to the '

Interessantes Fach

' – the 'interesting category'. I'd never even heard of that, but they have that for the 'in between' singers. Everybody has to be in a

Fach

! [Laughs]



BD

: Sure. You get put in a pigeon hole and that's it!



MD

: That's right, yes. [Both laugh]



BD

: Perhaps a broader question... In the song recitals, how did you decide from the vast array of possibilities? And of course those you can change the key to move it up or down to suit your voice.



MD

: That's why I like recitals because you have much more freedom. I can sing slightly dramatic songs. I can lyric songs. I can sing a vast, wider variety of emotions than I can in an operatic role. And, as you say, you can transpose them. Then I can choose what I want to sing. I can keep on singing when I get old because if I don't sing high Es anymore, I can choose my range and what I'm going to sing. You have much more freedom.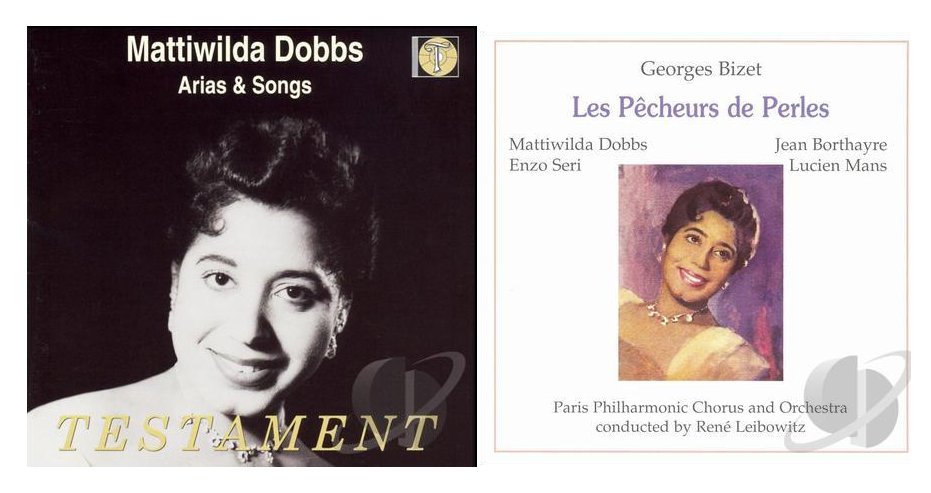 BD

: You made a few recordings. Are you generally pleased with them?



MD

: Yes, I am.



BD

: Did you sing the same for the microphone as you did in the theater?



MD

: Yes, but with one exception. It was when I made my

Lieder and French Song

recording for Angel. That was when Walter Legge was head at EMI. He was there during all the recording sessions, and he kept saying, "Sing more

pianissimo

, sing more

pianissimo

." He really controlled the whole thing. I was against him telling me what to do, but then when I heard the recording I found that it was good. He thought that you should sing very softly for songs, and he was right.



BD

: He knew how to work with the microphone.



MD

: Right, he did.



BD

: Do you think the public today is perhaps a little spoiled by recordings?



MD

: I think so because they expect the same level of excellence in a live performance as they get on the recordings. As you know, recordings are patched up. They take the best from several tries and put them together. If you miss a note, or if anything is under pitch, you can correct it. But you can't do that in a live performance. There is also the volume. Each singer has his own microphone in opera, and some voices sound better on microphone than live. A lot of people are disappointed. One thing that people are disappointed in is hearing the singers' voices loud and clear on a record, and then hearing them in the house where they don't sound the same. There are no microphones, and they're competing with the orchestra in a big house, and it just doesn't come out like it does on a record. A lot of people have said that they thought the singers had much bigger voices. They're used to getting a bigger sound on the record.



BD

: Sure, and of course they can crank it up in their home.



MD

: That's right, and the engineers crank it up too! [Both laugh] That's a big difficulty for people when they go to the theater and they hear that it's not that loud.



* * * * *





BD

: Now the kind of music we're talking about — the concert music and the operas — is that for everyone?



MD

: I don't think so. It might sound elitist, but it's never been for everyone. You, the listener, have to give a lot yourself. You have to meet it half way. It's not the kind music that one could just hear and have in the background. That's one reason why recitals are falling out of favor because people ought to listen there very carefully and do something like read about the text. It takes more of the listener, it requires more of the listener, like chamber music.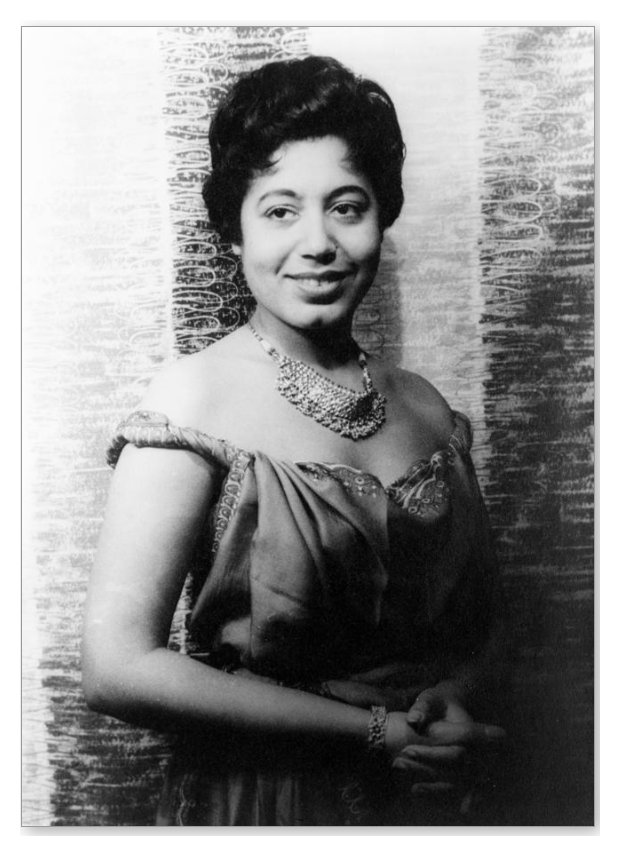 BD: Is there any way that we can encourage more people to go to operas and concerts?



MD

: Opera will do very well, and perhaps symphonies. It's the smaller things, like chamber music or recitals that need help. Opera really has a big audience, and now those surtitles have helped very much.



BD

: I was going to ask if you approve of those.



MD

: I think so. I tell you one thing... By reading those surtitles I have found out a lot that I thought I knew and didn't know, even in operas that I sang! So they're wonderful to have, but they are a little distracting. You have to look up. I found myself now wanting to sit up in the balconies so I don't stretch my neck looking up. [Both laugh] And you do have to take your eyes off the stage, and it is a little distracting from the music, that's true. But I think people gain so much, knowing what they're singing in the story because most people don't know the stories or don't read them when they go there. Opera has to have it, so I think it has won a lot of people over to opera. I was told that the Met was going to have a new system on the backs of seats. I don't know how that's going to work. They've been against it for years.



BD

: You've sung some roles in English, including

The Abduction from the Seraglio

. Do you think the surtitles in the theater will mean the death of opera in English?



MD

: I'm afraid so. I think so. I was a great one for opera in the language of the country. When I sang at Covent Garden, they did everything in English. In fact that was one of the reasons I sang there. They had people who spoke English. I thought that was a good idea, just like the Continent where they have all the operas in their native languages. There's a trend now to go back to the original, even in Europe.



BD

: [With a gentle nudge] You didn't sing in Dutch when you were in Holland, did you???



MD

: [Laughs] Oh no, but I have sung in some mixed performances where I sang in Italian and they sang in their native languages. That was really funny, especially in Russia. They sang in Russian and I sang in Italian.



BD

: I think I'd be confused!



MD

: Well, it is confusing. It was really confusing when I went to Oslo to sing

Rigoletto

. I had been singing it in German in Hamburg, and I went up there and had to learn it back in Italian. They were doing Norwegian, and when I heard the Norwegian, it reminded me of the German and certain words came back in German. I couldn't remember my Italian! It was terrible. [Both laugh]



BD

: Did you rely heavily on the prompter?



MD

: I don't remember if the prompter was prompting in Italian, but probably not. But I got through it. If they're going to have guest artists, I suppose it is better to have one language.



BD

: Perhaps the best kinds of situations are like London and even here in Chicago, where you have a couple of opera companies, one doing everything in the original and another doing everything in the translation.



MD

: Oh, do you have that in Chicago?



BD

: We have a smaller company called the Chicago Opera Theater that does everything in English.



MD

: I know that they have that in San Francisco.



BD

: London is the best with Covent Garden and then the Sadler's Wells, which is now the English National Opera.



MD

: Do people come very much to your English performances?



BD

: Oh sure, that company is doing very well. It's a small company of young professionals, and they do what they can do, rather than trying to do

Aïda

and

Götterdämmerung

. They do the opera very well, and it's nice. They only have two or three operas a season, but it's a start.



MD

: That's very good. What you need are good translations, and that's quite an art. It's difficult.



BD

: Since we're talking about opera in English and you recorded the

Abduction

, is there a secret to singing Mozart?



MD

: I don't know if there's any secret. You have to have a good legato, a very good legato and a command of florid music. Even the florid music in Mozart is more legato than some others.



BD

: More than Bellini or Donizetti?



MD

: Perhaps so, yes. Mozart writes so well for the voice. He really writes beautifully for the human voice. It feels so natural, and it's almost like singing exercises. It's very good for the voice.



BD

: Did you try to make a point of coming back to Mozart often?



MD

: Yes, I sang several Mozart roles. I sang the Queen of the Night and Pamina, and I've sung Zerlina. Unfortunately I never got to do Susanna. I would have liked to have done that. I'm glad that I didn't have to do Despina as I wouldn't have liked to do that role.



BD

: [Surprised] Why?



MD

: When she comes back as the Notary, it's so ridiculous. I just don't think I would have liked to play that part.



BD

: Ah, but so many of the opera stories are ridiculous!



MD

: I know, but it's that false voice and all that. I'm just glad that I never had to do that. Of course I've done Konstanze very much in Germany, and I also sang it in England. That's why the recording is in English because I did it at the Bath Festival with Menuhin. Then at the Wexford Festival in Ireland I did

Finta Gardiniera

. I enjoyed doing that.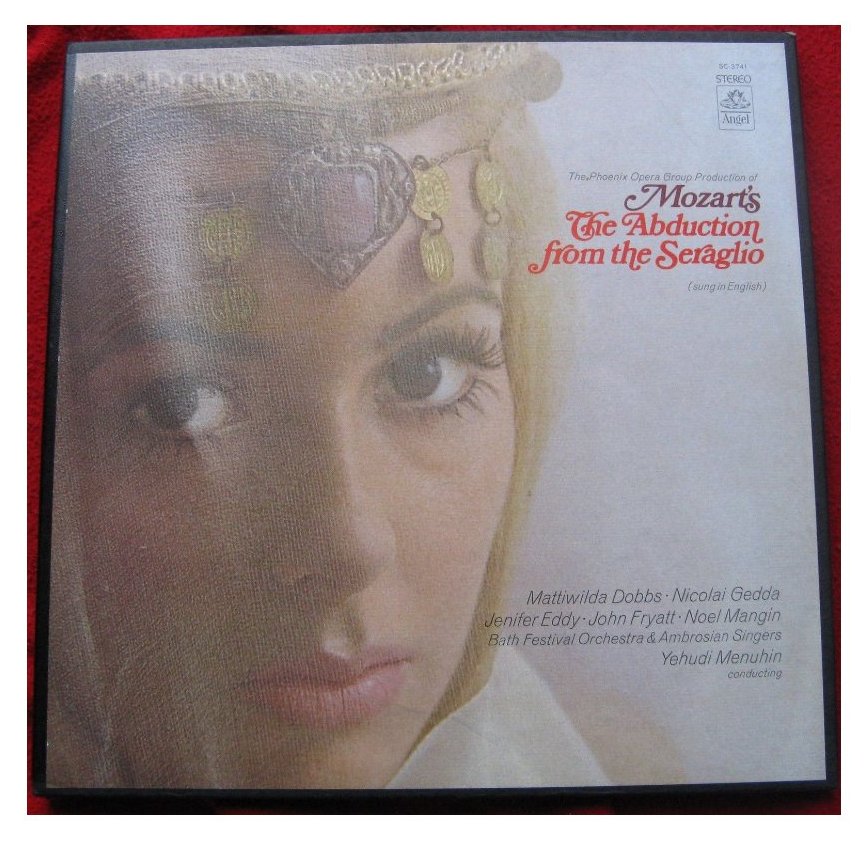 BD

: I wonder why that one's not done more often?



MD

: I don't know. It's got some beautiful music in it.



BD

: Was that in English?



MD

: No, that was in Italian.



BD

: You also sang at Glyndebourne, didn't you?



MD

: Yes I did. I did some of my beginning performances in Glyndebourne in '53.



BD

: That comes to mind when thinking about different sized houses because that is probably the smallest around.



MD

: Oh yes, and it was very lovely house. They're enlarging it now, but it was a really lovely theater.



BD

: But even becoming twice as large it still will not be very big.



MD

: No, that's right. I was happy to sing in the Mozart bi-centenary of 1956. I sang in two Mozart operas there. They did a lot of Mozart that summer, and I did

Entführung

and also I did the Queen of the Night in

Magic Flute

.



BD

: Was it special singing Mozart in the Mozart year?



MD

: I thought so. I was happy to be able to contribute something for his birthday celebration. Speaking of a small beautiful theater, my other favorite theater is the Drottningholm in Stockholm. It's so beautiful. Elisabeth Söderström is the head of it now. She had her first season last year, and now this year she will do some baroque opera. That's all they give there because it is one of the two existing baroque theaters in the world. And they've got the original scenery! That's what's so unusual. They also have all the 18th century machinery and everything.



BD

: That would be fascinating.



MD

: Oh, yes. I love that theater. It only seats about 400 because it was for the Court. King Gustav, who is the main character in

The Masked Ball

by Verdi, had his summer residence there. In fact the current King and his family live out there now, but this was only the summer residence in those days. He took the stage there as an experimental stage, and he had the opera in town. He acted and wrote plays and was very active in the arts. Maybe that's why they killed him because he spent more time on the arts than he did on his affairs of state! [Both laugh at this conjecture] In those days they didn't have so many Swedish artists, and everyone spoke French. That was the Court language. The Court would move out there with him for the summer, and he would bring troops from France and Italy, for ballet, theater and opera. They would live in this theater, and their rooms are still there. Those rooms are the dressing rooms, and there's a big dining room that they had. The King would try out things there which were modern and experimental. He would try them out and would later have them in town. It is just because of a lucky fluke that the storage room survived so long. After the assassination [in 1792] they didn't do much in the arts. So they had all the sets and everything in a special storage place, and in 1920 a man went in there looking for something and found all these sets for thirty-three operas. So it is the only theater that has the original sets. Now they keep the sets in vaults, but they make copies to use. They can give all those old operas with copies of the original sets.



* * * * *





BD

: One last question. Is singing fun?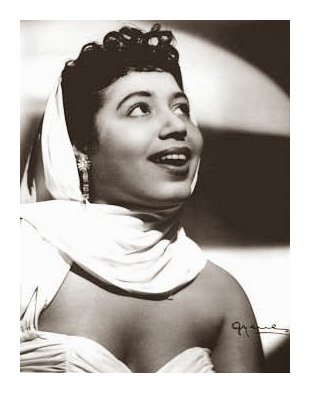 MD: Oh yes. That's the only thing that gets you through! When I told you that you have to love it, you love it because it's fun. You have to enjoy singing, and you have to say that's what I want to do. Oh yes, it's fun, even when you're scared to death or you're not feeling well. Once you start, it helps you to feel better. It really does!



BD

: [Musing on the idea] A performing career as a cure for medical illness!



MD

: Well, partially. [Both laugh] Now I must tell you something that you might be interested in hearing. It's a most phenomenal thing. I went to Austin, Texas, two weeks ago. I had taught there twenty years ago, and I only stayed one year. I went back to do some master classes, and stayed two or three days. A girl who had been in school twenty years ago and had dropped out was back getting her doctorate. She came to me and said that she had something that I might want to see. She said, "It's your Russian record!" I made a recording in Russia when I toured there in '59, and they promised to send it to me, which they never did. Well, she had found that record in a thrift shop in Austin, Texas. Everything was in the Russian alphabet, even my name. You couldn't have recognized, but it had my picture on the front, and because she knew me from the time when she was in school when I taught there twenty years ago, she looked at it and bought it. Isn't that strange? Of course, she gave it to me. I wonder how it got there, but I was happy to get it after thirty years!



BD

: I haunt used record stores, and I get lists from various antiquarian dealers, so I will keep an eye out for that one. [The successful results of my search are pictured below.] What is on it?



MD

: This is kind of interesting too. I had sung

Ave Maria

as an encore in my concerts, and they asked me to put it on the recording. I told my husband, "You see, they really are very religious, deep down if they want A

ve Maria

!" Then I found out that they had just shown the old film

One Hundred Men and a Girl

with Deanna Durbin when she sang

Ave Maria

. [Both roar laughing] It was something of a popular song. But anyway, they asked me to do it, so that's on there, and there were two Wolf songs and a few spirituals.



BD

: It's been a wonderful pleasure chatting with you. I appreciate you taking the time to speak with me about all of this.



MD

: Well, I'm very happy to do it.






I was eventually able to locate and purchase two copies of this 10" LP.
The first one (pictured above) had a jacket but no sleeve.
The second (shown below) had a sleeve but no jacket.
Both of the discs were in excellent shape.
The labels are slightly different, indicating two different issues.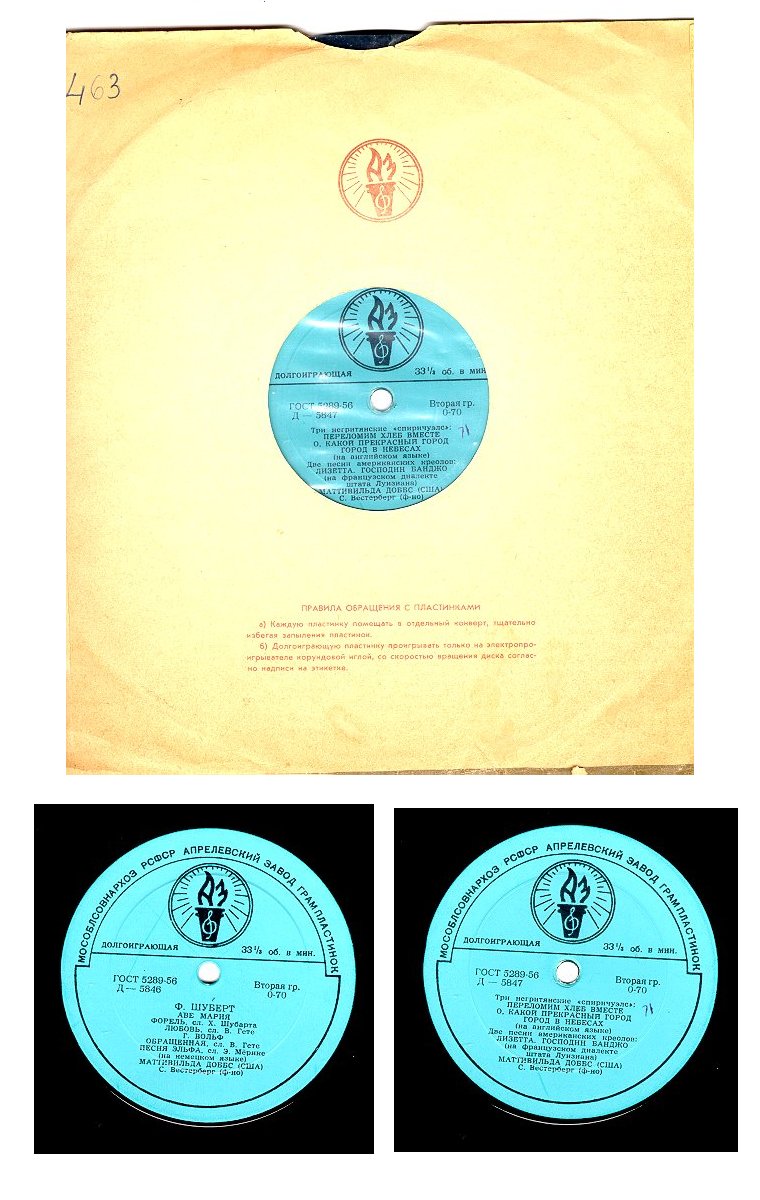 © 1994 Bruce Duffie

This conversation was recorded on the telephone on March 28, 1994. Portions were broadcast on WNIB the following year, and again in 2000. This transcription was made in 2014, and posted on this website at that time. My thanks to British soprano Una Barry for her help in preparing this website presentation.

To see a full list (with links) of interviews which have been transcribed and posted on this website, click here.

Award - winning broadcaster Bruce Duffie was with WNIB, Classical 97 in Chicago from 1975 until its final moment as a classical station in February of 2001. His interviews have also appeared in various magazines and journals since 1980, and he now continues his broadcast series on WNUR-FM, as well as on Contemporary Classical Internet Radio.

You are invited to visit his website for more information about his work, including selected transcripts of other interviews, plus a full list of his guests. He would also like to call your attention to the photos and information about his grandfather, who was a pioneer in the automotive field more than a century ago. You may also send him E-Mail with comments, questions and suggestions.