Bass - Baritone Heinz Rehfuss
A Conversation with Bruce Duffie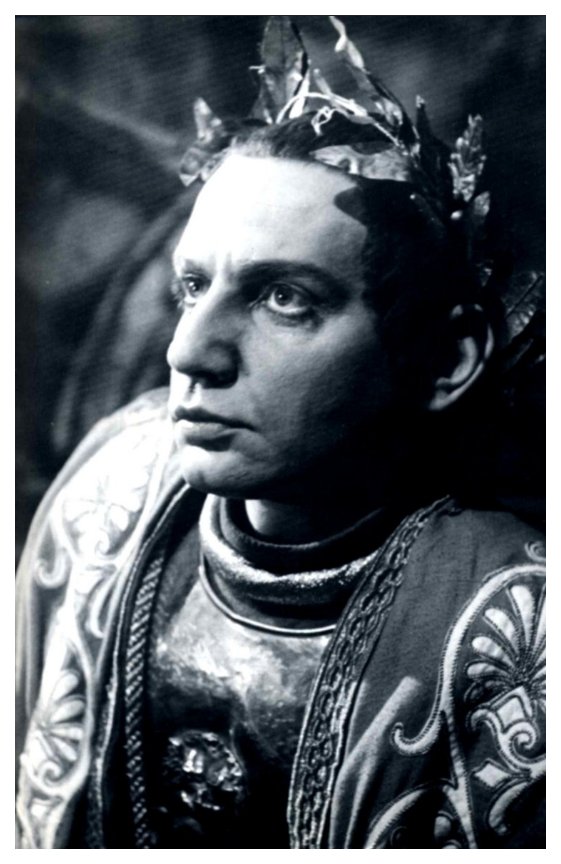 Born: May 25, 1917 - Frankfurt am Main, Germany
Died: June 27, 1988 - Buffalo, New York, USA

The German born, Swiss, and later American bass-baritone, Heinz (Julius) Rehfuss, studied with his father, Carl Rehfuss (1885-1946), a singer and a teacher, and with his mother, Florentine Rehfuss-Peichert, contralto. The family moved to Neuchâtel, and Rehfuss became a naturalized Swiss citizen.

Heinz made his professional debut in opera at Biel-Solothurn in 1938. Then he sang with the Lucerne Stadttheater (1938-1939) and the Zürich Opera (1940-1952). He subsequently was active mainly in Europe and in America. He became a naturalized American citizen.

Rehfuss taught voice at the Montreal Conservatory in 1961 and in 1965 was on the Faculty of the State University of New York at Buffalo. In 1970 he was a visiting professor at the Eastman School of Music in Rochester, New York. He also toured Asia, giving vocal recitals in India and Indonesia. He was successful mainly in dramatic roles, such as Don Giovanni and Boris Godunov, but he was also a gifted Bach singer.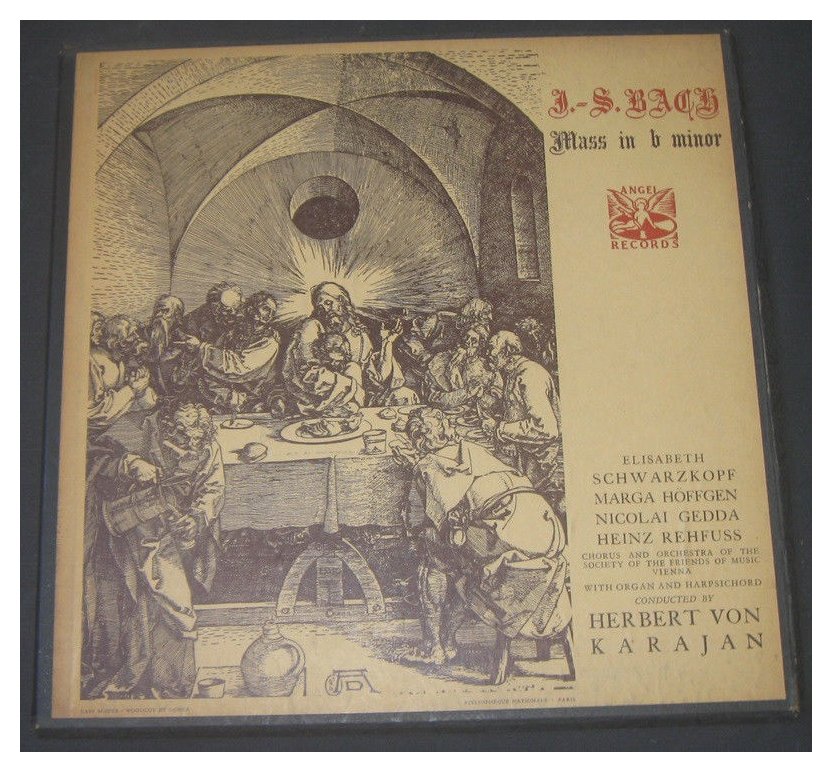 In April of 1987, just a month before his 70th birthday, I contacted Heinz Rehfuss and he allowed me to call him on the telephone for an interview. As can be seen below, we had a wonderful conversation. His English was excellent, though, as is often the case, it was sprinkled with unintended mannerisms and the occasional grammatical error. I have fixed most of those, but some were simply so charming that they have been left in this text.

I had admired his recordings for many years, and we talked about his career, but we began with his pedagogical work . . . . . . .


Bruce Duffie: Let us start out with the teaching. You're professor of music at Buffalo?



Heinz Rehfuss

: Yes. I'm here now, for the twenty-second year. I joined in 1965 and at the same time I was also teaching at the Conservatoire de Musique de Québec, Montreal, and sometimes at Eastman, Rochester, New York.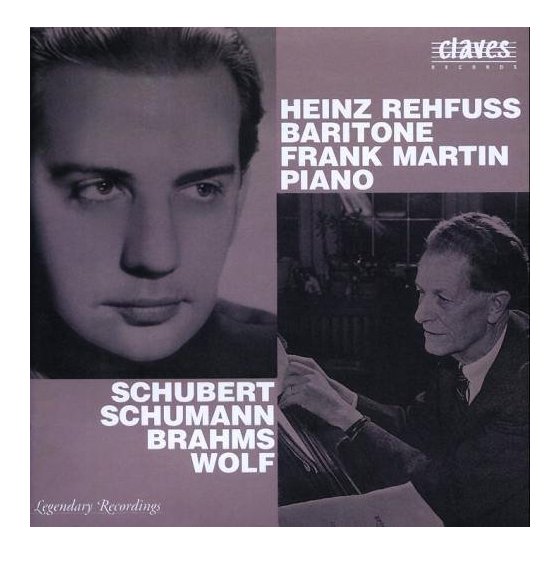 BD: You're teaching both singing and stage acting?



HR

: Singing and stage acting, and also I was staging some opera productions here with the students.



BD

: I read in your biography that you got involved in opera productions very early in your career.



HR

: Yes, because I studied with the very famous opera stage director, Otto Erhart. He was for a long time in Buenos Aires at the Teatro Colón, and I was his assistant for a while.



BD

: Why would somebody who was primarily a singer want to also get involved with stage action so early?



HR

: That's because my parents both were singers, and I wanted to do something else. I was attracted by the stage and by opera, naturally, so I decided to study stage directing, and also I was also doing stage design at the beginning. I was only eighteen years old, and continued to do that but the vocal possibilities were stronger. You know what it is when professional groups of singers have a young fellow telling them what they should do in performing and acting! Naturally it was much easier to start singing, and then singing happened to be successful. So I prevailed there, but I continued to do as much directing as time permitted.



BD

: You indicate in that period it was not very good for a youngster to be directing older singers, but now we seem to have quite a number of very young stage directors with a lot of well-thought-out ideas. Has the pendulum swung completely to the other side?



HR

: I'm not so absolutely sure about that because singers who have their so-called traditions don't want a young fellow to tell them what to do, especially because they have much more advanced and revolutionary ideas about staging. They get very uncomfortable if somebody comes and pushes them away from their old ruts.



BD

: [Laughs] Should someone come and gently nudge singers out their ruts?



HR

: Those young people who have good ideas will prevail anyhow. Some who have ideas which are a little bit too far-fetched will not be successful. But I suppose a conscientious singer who thinks that a young stage director has a new approach and something which is defensible will be willing to follow his ideas! But some really are so eccentric that the singers almost rebel if they have to sing upside down, or hang from the air. I did a performance of

Intolleranza

by Luigi Nono in Venice at the Festival, and I was suspended in the air in a net. It's not too comfortable to sing that way. It's not the way you feel it should happen in order for you to get your breath control and everything.



BD

: At what point does the stage direction become too much, too far-fetched?



HR

: That's difficult to say. Naturally with some opera houses — particularly in Germany, Austria, or France, and even in Italy — definitely I would say the singers themselves are young, and try to understand what the stage director is trying to experience with them. They are more willing than in a traditional opera house — talking of Germany, like Munich or Berlin or Vienna — where they don't have the interest, and maybe not the time, to rehearse accordingly — except when it is the festival and there's a lot of time to prepare the show. They don't like to be too much pushed into experiences and experiments.



BD

: Are you basically pleased with the ideas that are going around in stage direction today?



HR

: Yes, I think so. Some opera houses are really famous and renowned for being experimental, and you expect these things to happen there. I saw such performances when I had a sabbatical last year. I was touring Europe and getting a little bit of information about what's going on, and I was rather pleased and amazed because opera is something which is not a museum art. It has to go with your time, and this includes the traditional, not just the contemporary composers.



BD

: So there has to be new life breathed into the old operas as well as the new operas?



HR

: Right. But somebody said if you dust, you should not take away the polish when cleaning up the traditions. If you go really down to the bare bones, there's no more life and energy remaining.



* * * * *





BD

: We were talking a little bit about stage direction, so let me ask you about singers. How have singers changed in the last twenty, thirty, forty, fifty years?



HR

: I think they are coming back now more to the 'bravura' style, and they are digging out again operas with a lot of coloratura and florid passages. The human voice as a 'bravura' instrument is getting more accepted and requested now in the repertoire, so you see the renaissance of the Donizetti operas, of the Bellini operas, and all the Rossini works.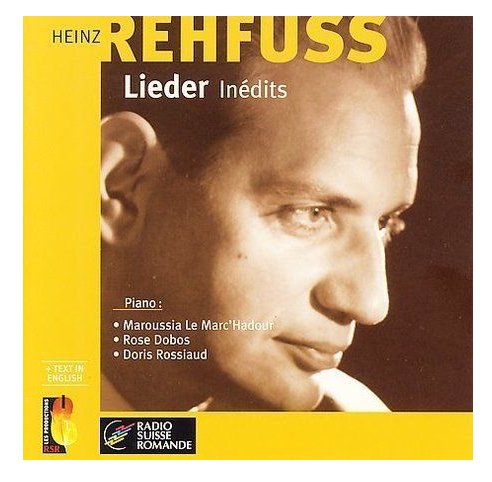 BD: Is that a good thing?



HR

: I think so because singers really have to work harder on their technique, and probably they last longer that way.



BD

: How do you get young singers to take the time to build a career carefully instead of trying to emerge too quickly?



HR

: Yes, that's a good question because if a young singer is very promising, has a talent, has a good voice, and has an acceptably ready technique, they are sometimes pushed into parts they are not ready for yet. This goes for their interpretation, and also technically and volume-wise because the young voice has to develop organically and cannot be pushed too soon into the Strauss operas or some of the 'verismo' works where you really tense up too much to produce a big sound. This is also because some of the opera houses are acoustically not the best for young voices to mature.



BD

: You sang all over the world. Did you adjust your technique at all from house to house?



HR

: I tried to. Also, it's interesting... For example, here in America you have an overlapping of all these different multi-cultures, which is excellent. But in Europe, since I'm from Switzerland, I was fluent in French, German, and Italian, so I could see what they do in French opera houses, in Italian opera houses, in German and Austrian opera houses, and the style is very, very different from country to country. The Italians go more for generous, big voice, beautiful voice, legato singing in the repertoire. Sometimes the same operas are very differently produced in these three countries or cultural levels.



BD

: Is that because the expectations of the audiences are different in these three cultures?



HR

: Yes, and I think it's also because of certain traditions. In Europe you have two different big systems. In Germany, for example, they have a so-called 'repertoire' theater where the whole company of singers sing according to availability of repertoire. But in Italy they have the '

stagione

' principle where they have good singers who are very famous for certain parts and they sing these parts all over, touring from town to town.



BD

: Which is better, or are they just different?



HR

: I don't know. The '

stagione

' is probably better because the young singer who has proven his possibilities in a part can mature, singing it several times in different cities under different conductors and stage directors. They may grow more organically than somebody who is pushed into a part which is maybe not yet the best for him. He cannot judge absolutely what is the best for him because he has an appetite and he wants to get access as soon as possible to the parts. He would like to sing but he's not always counseled correctly by the conductor or by the stage director, or even by the voice teacher.



BD

: I would think the voice teacher would be looking out for each singer!



HR

: That's right, but sometimes the voice teacher is somewhere else, and he gets a letter or they send him a program and reviews, but the singer loses some of the contact with the teacher because the teacher is far away. He might just attend the opening night and give some advice, but he has not the possibility to keep the young singer under steady control. Also the young singer who wants to follow up and improve his technique and overcome short comings sometimes goes to another teacher in the city where he's employed. That may be an opportunity for him, and he can have another idea about him.



BD

: In your career, how did you decide which roles you would accept and which roles you would decline?



HR

: I was very cautious. I was never the Italian baritone. I was more, what they call in Germany, the 'Cavalier Baritone' — the Mozartian parts and the dramatic parts, but not the very heavy parts.



BD

: No Wagner?



HR

: I sang Wolfram and Klingsor, and Kothner in the

Meistersinger

, but never, never the heavy stuff. You sing with your muscles, and the more you work them out, the stronger they get. It's like tennis, or like weight-lifting. After a certain while you get stronger, and you can touch repertoire which you were not physically and intellectually ready for at the beginning of your career.



BD

: Is singing a performance like an athletic contest?



HR

: To a certain extent! Singing an opera lasting five hours, like some Wagnerian parts that are very exacting, helps your stamina. You need a lot of strength and endurance.



* * * * *





BD

: You've recorded several French roles, so let us speak about a couple of those. First the roles in

Hoffmann

.



HR

: Very often they are divided between a baritone and a bass-baritone and a high-baritone. Dapertutto is usually sung by a high-baritone, especially if the aria is sung in the original key. Sometimes they transpose it if it's a lower voice. Dr. Miracle is rather a character bass, and the other one in the first act is always the buffo. So we must be very versatile, but if within the scope of your voice you can adjust it, it's better to have one person to singing all the three characters, and even the character in the prelude. It's a little bit more difficult naturally, but there is no problem for Hoffmann because he stays in the same tessitura. Even for the four female parts, one is dramatic soprano, the doll is a coloratura, and in the last act it is a lyric soprano. But some singers have that versatility and technical flexibility to do them all.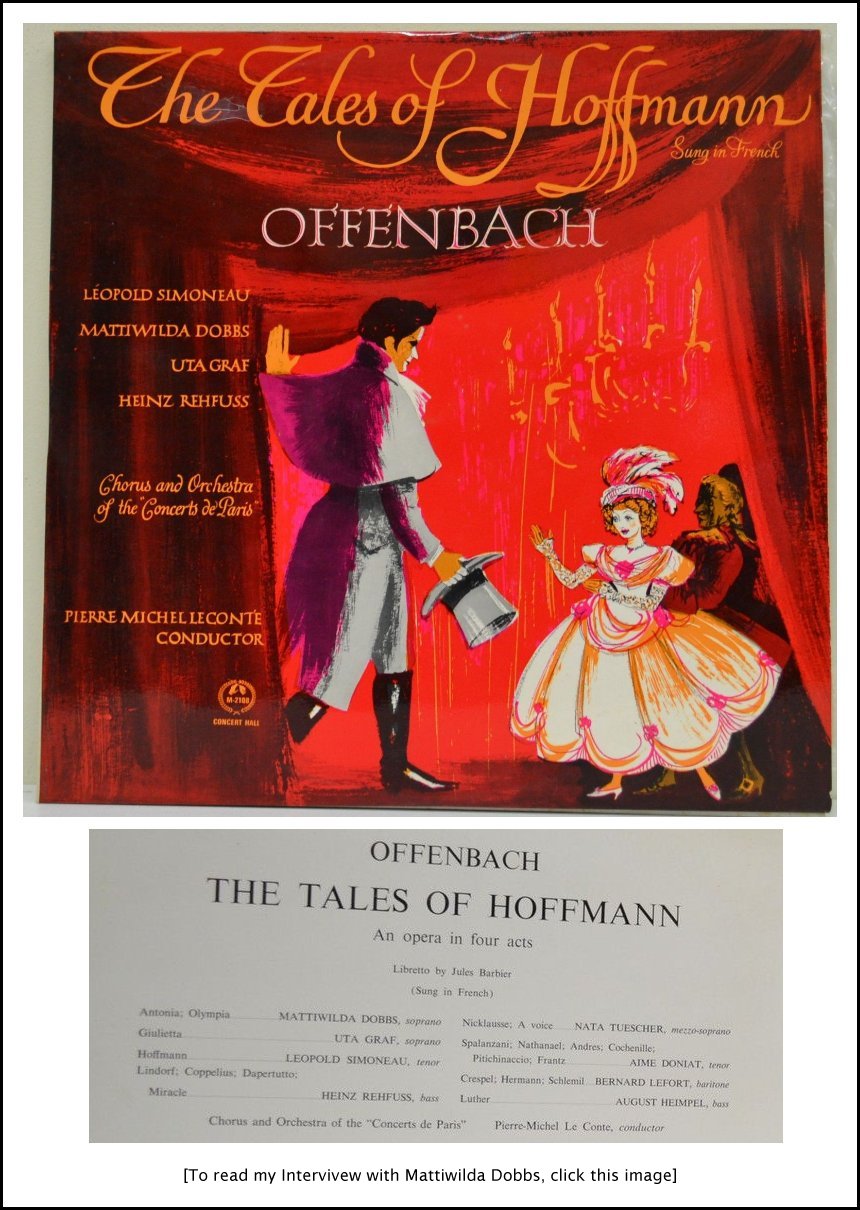 BD

: Do you feel all of these characters are different sides of the same coin, and by portraying them with the same singer it brings that out?



HR

: It seems to me to be the original idea of Offenbach when he wrote it.



BD

: It becomes quite a 'tour de force' then for the soprano and the baritone!



HR

: It certainly is.



BD

: Who is the real hero of that opera?



HR

: Probably E. T. A. Hoffmann, the writer because he is, let's say, the German Edgar Allan Poe. That's the magic and the phallic undertone which goes through the whole opera. You know that the opera even was banned because some people said it was bringing mishap to the theaters. The first time it was performed in Vienna, there was the famous fire where the opera house burned and there were a lot of casualties. For a very long time, some people had apprehension to put in the repertoire. It was a doomed opera. It came back in the '20s when Max Rheinhart and his people were doing extraordinary stagings, and there was Klemperer who was conducting the Sadler's Wells performances. Then the doom was forgotten and the opera houses of the world over had to courage to play and put it in the repertoire.



BD

: There are a couple of versions of this opera, are there not?



HR

: Yes. It's not really two versions, but several. There is a possibility to finish with the Venice Act and do the Munich Act before because it's stronger. And there is also a version where the Muse at the end has a long monologue and he's extending when the chorus has gone away off stage. Then there's a version which finishes with the students singing at the end. Basically Offenbach couldn't finish it completely because he died shortly before it was first performed. In France they gave always the opera with the spoken dialogue, but a student of his wrote the recitatives so it could be given at the Grande Opéra. There was a habit in Paris that what was given at the Opéra-Comique had dialogue, while what's given at the Grande Opéra everything has to be sung. So when they performed it at the Opéra, he added the recitatives. The same thing that happened with

Carmen

.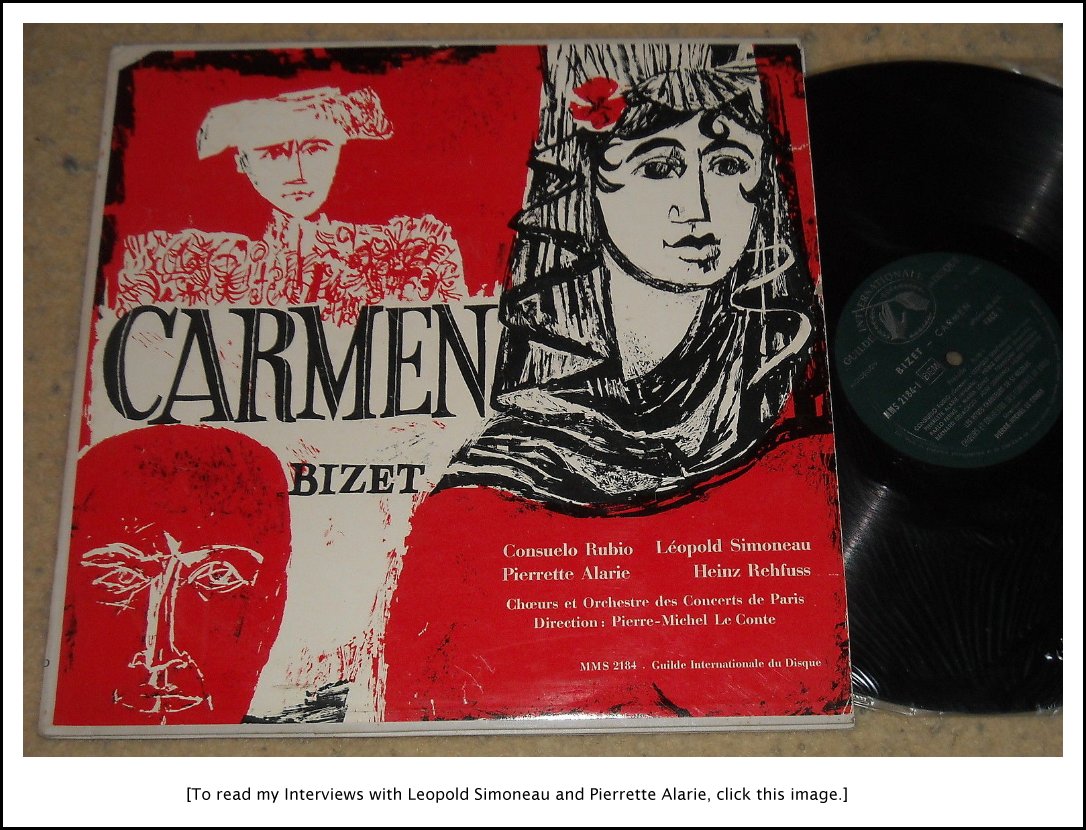 BD

: Which is better? Which is the stronger performance?



HR

: I personally would think that the recitatives are better because it's very seldom that singers speak a very good dialogue. He loses a little bit of the stage presence.



BD

: The projection?



HR

: Yes, projection. Also it's not so good for the voice because if you continue after an aria and suddenly talk, you must carry much more than if you continue to keep your breath control, continuing and going the opera singer's way. You will notice, for example, in the Italian repertoire there is very seldom spoken dialogue. Everything is recitative because the singer wants to stay afloat with his voice control.



BD

: Then singers who are singing these roles in

Hoffmann

,

Carmen

or

The Magic Flute

should be taught how to speak like actors?



HR

: I think so, yes. There's the exception of

Magic Flute

which was, at Mozart's time, almost like a musical nowadays. It was performed for the enjoyment of the public. Also Mozart, besides his genius, kept the tunes very popular. There's a mixture of grandeur in the chorus and in the so-called Egyptian scenes. Then the contrast of Papageno and Papagena, with a lot of jokes, and they sing relatively easy tunes. Naturally they were rather singing-actors than singers who have to talk dialogue.



BD

: Then let me ask a balance question. Is opera art or entertainment?



HR

: Oh, it should be both. It should be very artistic and entertaining. Some are more stilted due to their libretto and due to the character of the composer. If you think of the

Ring

, naturally Wagner did not have an idea to entertain his public. He wanted to elevate them to almost a cult, and make it a celebration. But on the other hand, staying with Wagner, in his

Meistersinger

he would want maybe to entertain and be more down to the man in the street. After all, it's a comedy.



BD

: You say Wagner wanted to elevate the audience to a height. Was he trying to elevate them to praise Wagner or to praise music or to praise God, or what?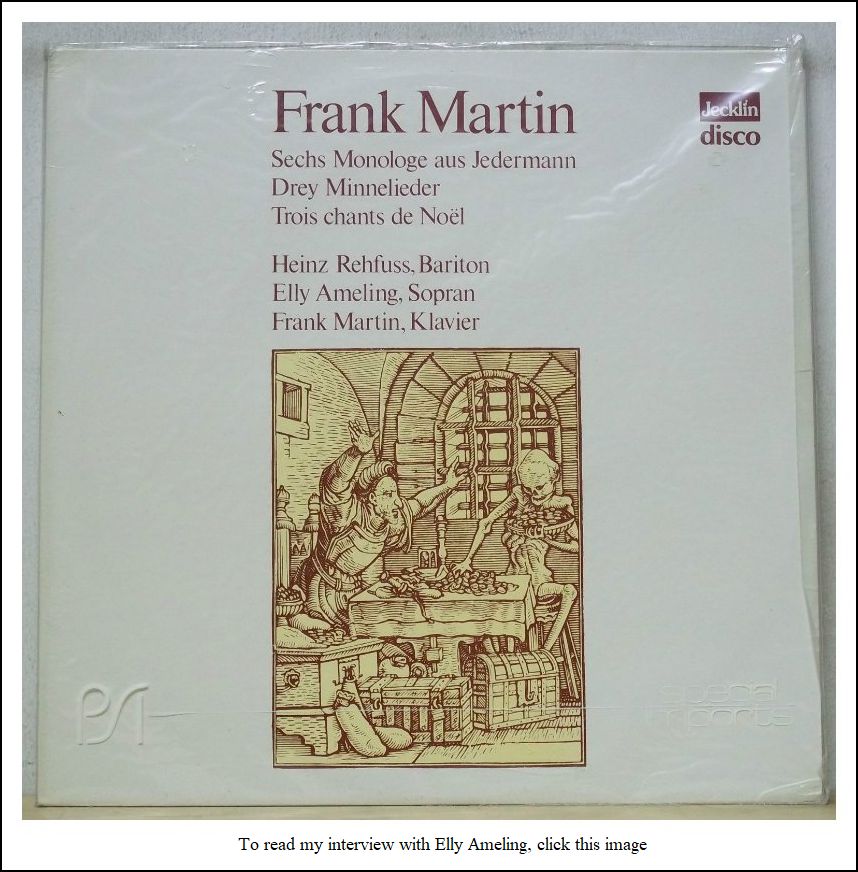 HR

: I don't know. It is blasphemous, but I think he wanted to squarely praise himself. It's dangerous to say that, you know, but he wasn't a very humble or modest man. He was not only a composer and a philosopher, but he was a visionary. I don't know any composer who built his own theater, and it's still there after a hundred years. Mozart got his Salzburg Opera but that was done by his admirers for the grandeur of his genius. He was from Salzburg, which by the way, he didn't like at all! Strauss and Hoffmansthal and Max Reinhardt and others created a Mozart Center there in 1920.



BD

: You sang some Mozart...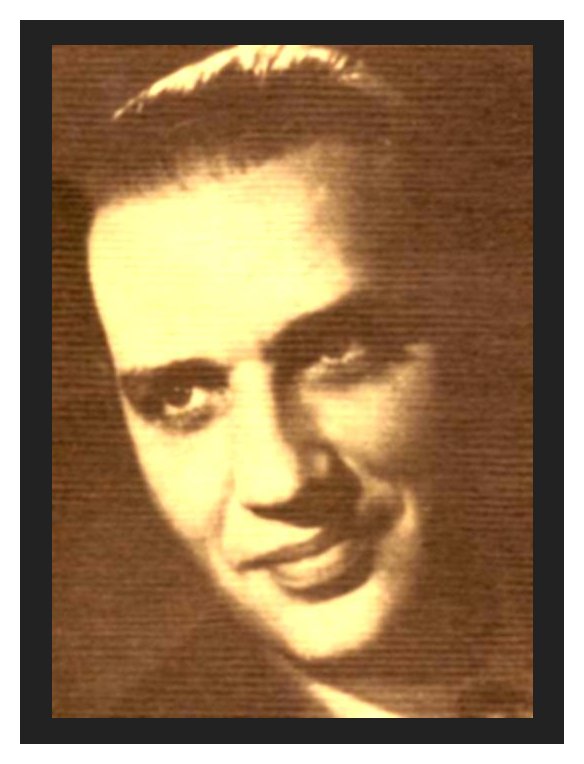 HR: Oh yes. I did Don Giovanni, I did the Count, and in the '50s I was the Don Giovanni at the Aix-en-Provence Festival. I did recording of it and also

Le Nozze di Figaro

. That was at a time when Rosbaud was taking over, and he was an excellent Mozart interpreter.



BD

: Tell me the secret of singing Mozart.



HR

: Mozart is so complete because you have to know not only the libretto but also the essence and the style. It's so specific, and I contend that if you can sing Mozart you are ready for almost everything because everything is included — bel canto, drama, philosophy. He was the most complete genius. Who else wrote the perfect symphony, the best chamber music, the best art songs and oratorios, and also operas? I think he's the most complete of all.



BD

: Are there any others who approach Mozart — perhaps in one or two of these areas but not in all of them?



HR

: Wagner, for example, was unique, but in opera-drama. Beethoven only wrote one opera and was discouraged. It is a magnificent opera but he was so criticized that he was discouraged to start again. He wrote, as you know, for different overtures. He wrote all kinds of rearrangements. There was ur-

Fidelio

[

Leonora

] and then another

Fidelio

. Probably Verdi would have had the versatility to do everything because one of his best productions is his

Requiem

, which is an oratorio. That is very dramatic, and he wrote fantastic chamber music, but probably due to circumstances he was forced or at least inclined to write opera because he had to make a living. That was also Italy's first concern to have operatic composers. Every year produces possibly outstanding opera. They were expecting each new production like one expects a book from a famous author. They want the next production.



BD

: Why have we gotten away from that today — the expectation of a new work each year, from the great composers?



HR

: Are there any really very big composers today? I'm waiting for one. Maybe in our time, after Richard Strauss, you could expect a new production of Britten. In Germany there are some composers, but I don't have the impression that the world is keeping back its breath to see what comes next from these people. Mind you, I don't want to put them down at all.



BD

: Why have we lost this excited-ness?



HR

: Isn't it perhaps because opera became such an extravagantly expensive thing in our world? To put on an opera production now, especially in this country it's very, very difficult. In Europe you get support from the government or city. Here in this country you get subsidies from big enterprises, but you really have to worry enormously before you can even think of putting on a production — except, naturally, in opera houses like where you are in Chicago, and New York City, and San Francisco. Now more and more opera houses get a real solid support from the authorities, but it's a free-enterprise and it's a terrible risk.



BD

: In Europe where they have the state subsidy, are they getting better opera, or is it simply more opera?



HR

: They get more opera. If you open a newspaper all over Europe, you will see that there's a production every night, and sometimes two productions. These artists are on a steady salary, and whether they sing or not they get the same pay. This excludes some exceptional singers who attract the huge audiences. Beside the fact that they are very expensive, they are still relatively cheap for their producers because if Pavarotti sings or Domingo sings, naturally the people are willing to pay a bit more. I think it was Gatti-Cazzaza [General Manager of the Met 1908-35] who said that Caruso was the cheapest tenor he ever had because even though he had to pay him a very high fee, he had twice the box office income. [Both laugh] You have people without names who may be very, very good, but the public wants to see these happy few. They probably have them on records at home and they read about them. It's almost like a sport where each club has one or two big shots who get the big money, but they also bring in the big money.



BD

: So they deserve their super-stardom, you feel?



HR

: Probably, yes; certain ones if they stay good and strong. You see, the longevity of the voice is relatively limited because the performer is also his instrument. So if he loses stamina or gets into problems, that's it. A pianist has a good technique and can play the piano, but if you have enough money in the bank you can buy another piano. A singer cannot buy a new voice.



* * * * *





BD

: Let us talk a bit about your commercial recordings?



HR

: I did a lot of recordings mainly in the '50s, including a lot with Ansermet such as operas, etc. for Decca. We also did some for Deutsche Grammophon. I must have over sixty or seventy recordings, and some won the Grand Prix du Disc like

Pelléas et Mélisande

, and

Les Noces

with Stravinsky conducting. I also did

Oedipus Rex

with Stravinsky which was a Grand Prix du Disc.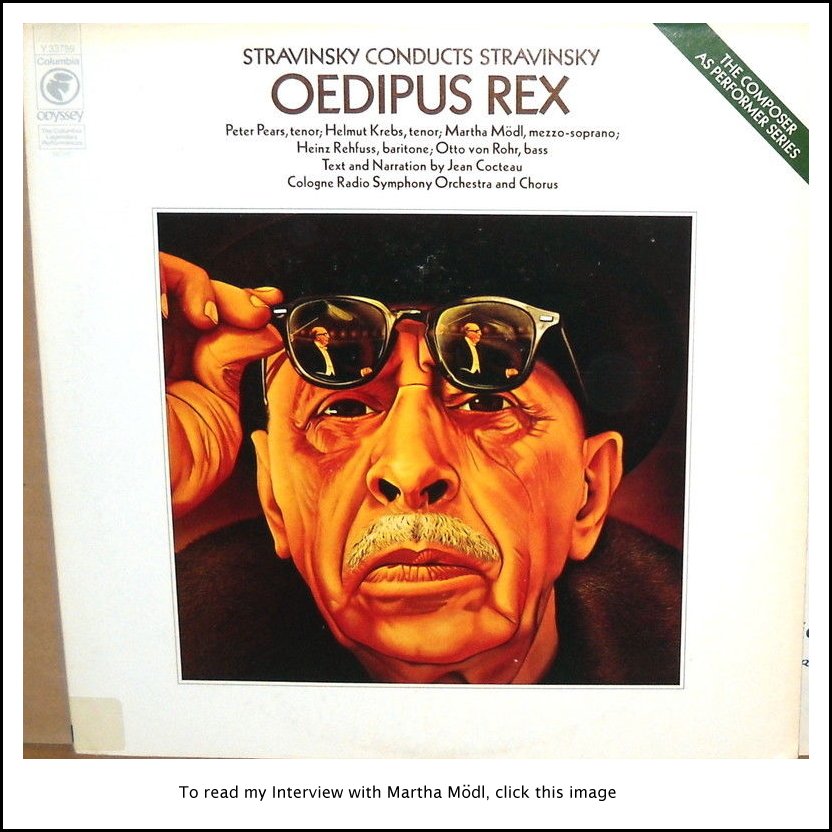 BD

: Did you enjoy making recordings?



HR

: Oh, yes. It's very, very important because probably I otherwise wouldn't have had the opportunity to come to this country. I was known by my recordings, and that's why people got interested in getting me over here.



BD

: Did you sing differently for the microphone than you did in live performance?



HR

: I don't think so, no. Sometimes the technicians came and would say, "Step back," or "Turn your head this way," but I think if you want to give the full extent of your interpretation, you shouldn't be handicapped by that little machine which is in front of you. It's the technician's job to balance the excesses which may happen. They're pretty good at it now.



BD

: Is there a chance that a recording is too technically perfect?



HR

: Some, perhaps. I like to work for Decca, which in this country is called London Records. They have very good people, but that's twenty years ago, and they're still very, very good. They were pioneers in this FFRR system. I seldom listen to my own recordings, but sometimes if I have friends over and they say, "Play a record!" It's really astonishing how technically accurate they were already in the '50s.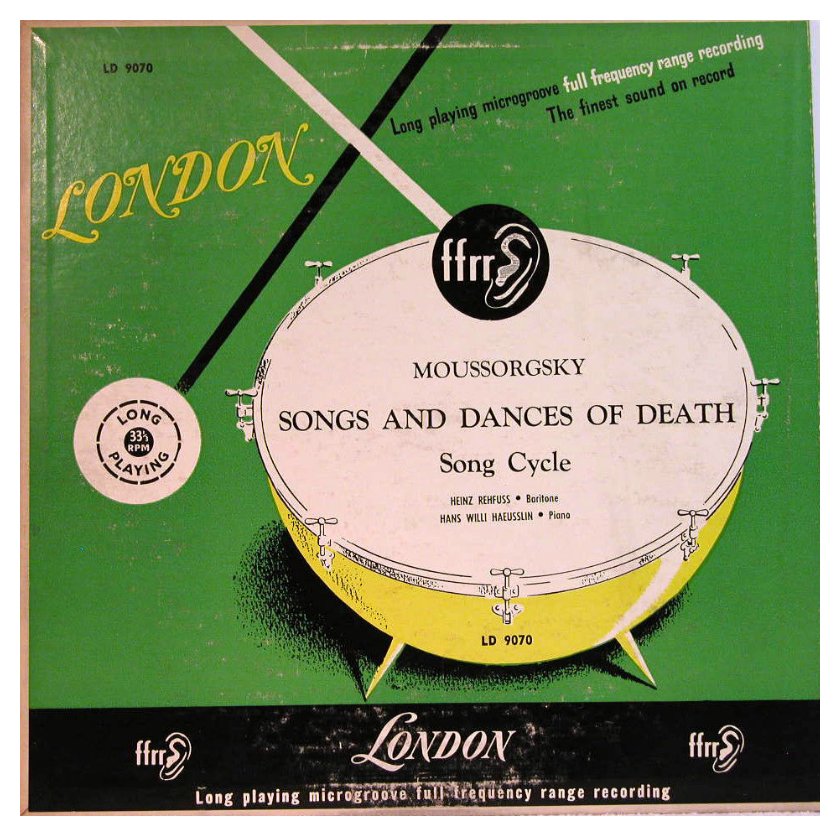 BD

: Do you think the public has become, perhaps, enamored of their recordings?



HR

: Maybe... you may be right there.



BD

: Opera is, of course, both music and drama. Do you feel it works well on a purely aural medium?



HR

: That's naturally something which is missing because if I analyze the word 'personality' — which means personal, sounds through — you can translate through the voice enormous expression. This needs, naturally, visual realization as well, but you can visualize something through a voice — as when you recognize voices on the telephone. You don't see the person but you do get a personality through the recording. You should compare, for example, several performances of the same opera. It's very, very interesting to compare them. That's probably also the fact that it's kept for posterity, that you can compare what the style was in the '20s, and then in the '30s, '40s and '50s. That is a big evolution, and it depends also on the personality of the conductor. Karajan recordings have the imprint of Karajan. In a Maazel recording, you hear the personality, you don't see it, and even if you're not specialist, you can feel the difference. You can feel the aura which is in the recording. Technology has really gone so far now. Very little is lost of what the performer gives you if you see it when you hear it.



BD

: Now the technology has gone one step farther, and we have operas on television. Do you feel that opera works well on the small screen?



HR

: It's a little bit too small but what is good is that it reaches a large public who otherwise would not get in touch with opera. Or it can help others who would probably hate it unless they have seen that it can give them enormous impact, enormous pleasure and enjoyment. They can see it on public stations, and also they have now videos discs and video cassettes. So I think a lot of public will gain from that, and it will decrease the thought that this kind of music is considered for eggheads and not for people who are not totally in the field.



BD

: Is there any artistic value in this, or it is promotion and exposure?



HR

: It's mainly exposure, but since it reaches such a large group of people it is also good thing which can broaden the artistic value. Compare if you lived, say, fifty years ago in a city somewhere in Europe, which didn't have the money to produce good opera. Their local opera house gave them the best that could be achieved, but now they can see it with a world standard what really can be achieved in an opera.



BD

: So you feel it's worth the exposure to have operas on the television?



HR

: Certainly, because it becomes a very lively art. It becomes something which is in our time excites not only specialists, opera buffs, but a larger audience. The people in the rural areas would probably never think of going to an opera because they never have it in their lives. And to attend an opera now, you know how expensive it is. You have to be almost extravagant to attend.



* * * * *





BD

: All through your career you've been a proponent of twentieth-century opera, of new works.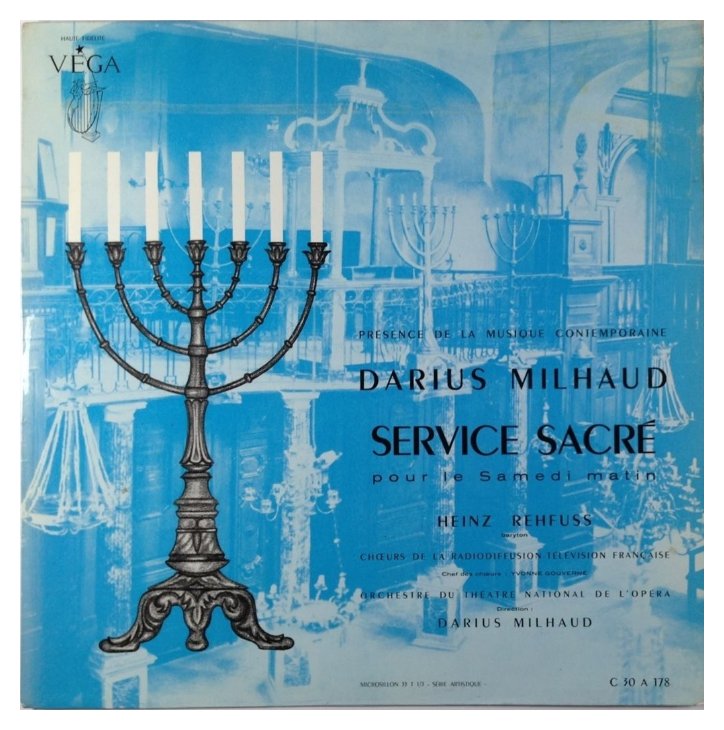 HR: Yes.



BD

: Where is opera going today?



HR

: I wouldn't be a composer nowadays! I wouldn't know where to go because on the one hand if they get classical or neo-classical, if they get to this neo-veristic or expressionistic style, they become imitators, and if they are too radical, too much making scenic and musical experiences, they don't get an audience. In Europe sometimes, some opera houses can afford to bring operas they know in advance that will not attract a crowd because in the budget they will compensate with

Aïda

or

La Bohème

, or something like that. Or in English-speaking opera houses they can go with Gilbert and Sullivan, or with Lehár or Kálmán in Vienna. So one section helps to finance the other, and that's also a good principle which unfortunately we don't have in this country. If somebody was totally unknown and who seems very weird for the audience, where do they get the money to produce it? Sometimes the music publishers help a lot, and also in Europe the radio and television stations help a lot in producing them. We did a production of an opera by Ernest Krenek in Munich, which was very avant-garde, called

Die Kaiserin

. No theatre probably would have the courage to put it into the repertoire. I know that Chicago did a lot of new things. They did the world premiere of

The Love of Three Oranges

by Prokofiev.



BD

: That goes back to the early '20s, yes.



HR

: Yes, but we were very courageous then, and sometimes some opera houses get that reputation to be the helpers for these young composers. Then they get an audience internationally interested in all their world premieres. For example, when I was Zurich, there was the world première of

Lulu

by Alban Berg. There was

Mathis der Mahler

of Hindemith. In the mid-century they even had performances of Busoni operas which were absolutely weird in the beginning of the century. So that stage got a reputation of being an avant-garde theater, and they have their visibility much more extended than it would be locally because the critics came and there were reviews all over. Even in the score it's written World Premiere there on that date. There's interchange of commercialism and of promoting contemporary opera, and I think it's a good thing because one helps the other.



BD

: What advice do you have for a young composer who wants to write opera today?



HR

: In Europe there are some of these composers who have the support of their publishers. For example, Schott is very active there, as is Universal Edition UE in Vienna. They need to promote new operas because when they print them, it's not only performed but all the libraries all over the world buy the score and put on their shelves.



BD

: But then do they get done or do they just sit on the shelf?



HR

: If an opera is good, it prevails, don't you think so?



BD

: Well, I hope so. Should opera be done in translation?



HR

: That's good point. Yes and no! Yes, because it's more accessible to be understood by the audience, and no because the vowel which was used by the composer to make the voice growing is a little bit betrayed. But I think for certain operas, especially where there is a lot of fast recitatives and it's absolutely impossible to follow and to understand what's going on, it's better to give it in a good translation. Now there's a system of projection of titles in the theater.



BD

: Do you like this idea.



HR

: Yes, why not? It's better because it's a compromise. It's helping the acoustical genuine-ness of producing the opera, and to make it understood! On the other hand, if there's too many words, then you really have to read and you're too much distracted. But I think they do a good job now. You have it in Chicago as well?



BD

: Yes, we've had it the last couple of years.



HR

: And you also have it in Toronto. I would support it basically.



* * * * *





BD

: Let me ask about a couple more roles that you have recorded. Tell me about Golaud. What kind of a man is he?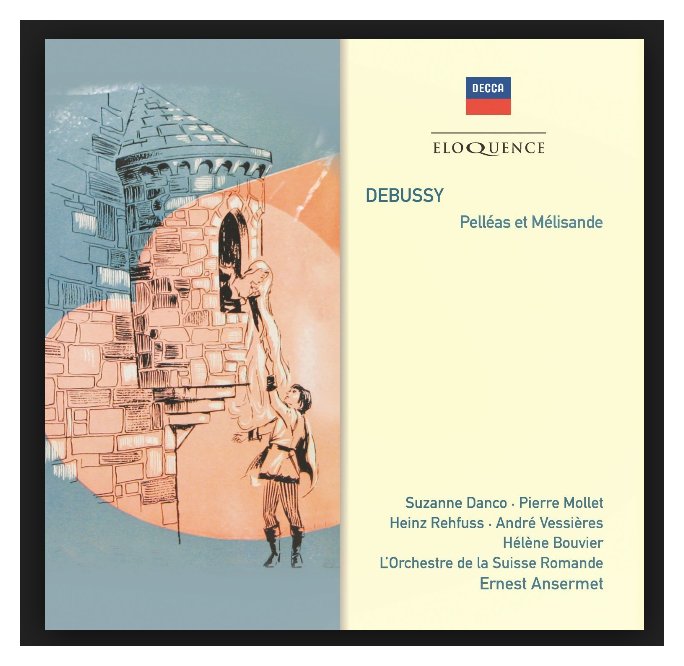 HR: Golaud is a very tormented man. On one side he's deeply in love with Mélisande, but he's old and he competes naturally with the younger and more attractive brother, Pelléas. He's also a little bit quick in temper and that's the reason why he kills his brother. He's devastated about his activity. It's a very interesting role, very, very interesting. It is very difficult to bring out the drama of that man. He's very suspicious all the time. You see the grandiose scene when he holds his son Yniold to check whether something is going on in the bedroom upstairs. That's really great, but it's very difficult to bring out the drama because he's not a bad man, he's just tormented. He cannot cope with his desire to kill his brother because he almost killed him already when they go to the grotto. He almost pushed him down, and he said, "I cannot do that." But then his jealousy gets so strong that it's beyond his control, and he kills his brother. Also he wants to know whose child Mélisande is carrying.



BD

: Whose child is it? Is there an answer?



HR

: I don't know. I don't know whether Pelléas and Mélisande were platonic. I think it was a kind of platonic relationship.



BD

: So then the child would be Golaud's!



HR

: I think so, but he has doubts about it. You should ask Maerterlinck what he meant! [Both laugh] But I think probably it's his child because probably with Pelléas it was platonic more than erotic. I also don't feel in the music that Debussy thought it was really erotic compulsion which put them together. Mélisande is half a child, so she doesn't know what's happening to her. Some stagings are very realistic, and others are more esoteric according to the trans-lucidity of Debussy's music. It is not totally realistic in the real world. It comes out with the sets and with the handling of the orchestration. If you play it energetically, it comes out very, very strong, very Wagnerian. It was a hate-love of Debussy of Wagner. He wanted to prove that Wagner was wrong. He was caught in his hate-love, yet some passages sound exactly like

Parsifal

. They are literally in the same key, so that is the problem.



BD

: Pelléas then, is one of the great masterworks?



HR

: Oh certainly. I'm not a musicologist, but I think that in the first part of this century there are only three great innovations in music —

Pelléas

,

Wozzeck

, and an opera from a composer who didn't write a lot of opera but he innovated, that's

Bluebeard's Castle

by Bartók. It's a short opera, as you know, but very special. These are the three more radical innovations at the beginning of this century.



BD

: Did you ever sing Bluebeard?



HR

: Oh, yes, very often.



BD

: On the stage or in concert?



HR

: On stage and even for television, and in several languages, but not in Hungarian! I didn't dare. I sang it in German, in French and in Italian. The production we did for the Belgian Radio a long time ago — at least thirty years — was quite interesting, and it went on all over Europe for a while.



BD

: If that's being done in the opera house, what else should be done on the bill that evening?



HR

: Sometimes we did Falla's

Maese Pedro

, the puppet play, or we did

L'Heure Espagnole

, or even

L'Enfant et Les Sortilèges

.



BD

: Do the two Ravel operas work well together as an evening?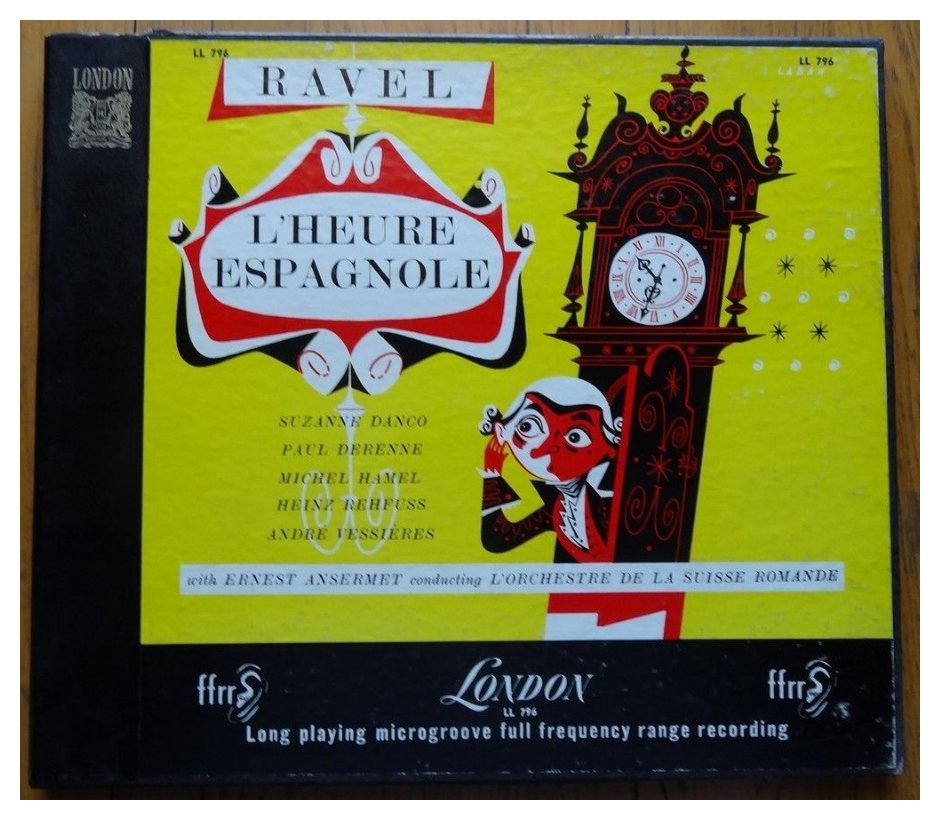 HR

: It's a possibility, sure. Sometimes we did it also with

Oedipus Rex

, and there were nother combinations we had. Whey did it once with

Le Roi David

of Honegger, and even with

Jeanne D'Arc au Bûcher

, the other Honegger. There should be a contrast because the Bartók opera is very gloomy and very mysterious. It's almost a written philosophy of doom, so you must have a contrast to that, something lively.



BD

: What advice do you have for the young singer today?



HR

: Study; be serious about what you want to do; be patient; don't ride too far out too soon; let your personality and your voice mature, and observe what your forerunners did and continue the tradition.



BD

: Are you optimistic about the future of opera?



HR

: Oh, certainly, certainly. There are excellent talents around, beautiful voices, and there is a kind of renaissance of opera going on. Talking now about the availability of young hopefuls — naturally, if you teach a lot of students because you have to have a full load — not all of them will make a career. But there's always one or two per generation in every town who are ready to be promoted to get the possibility to show their potential.



BD

: As you approach your 70th birthday, is there any one thing that stands out in your mind as being surprising that you never thought would happen?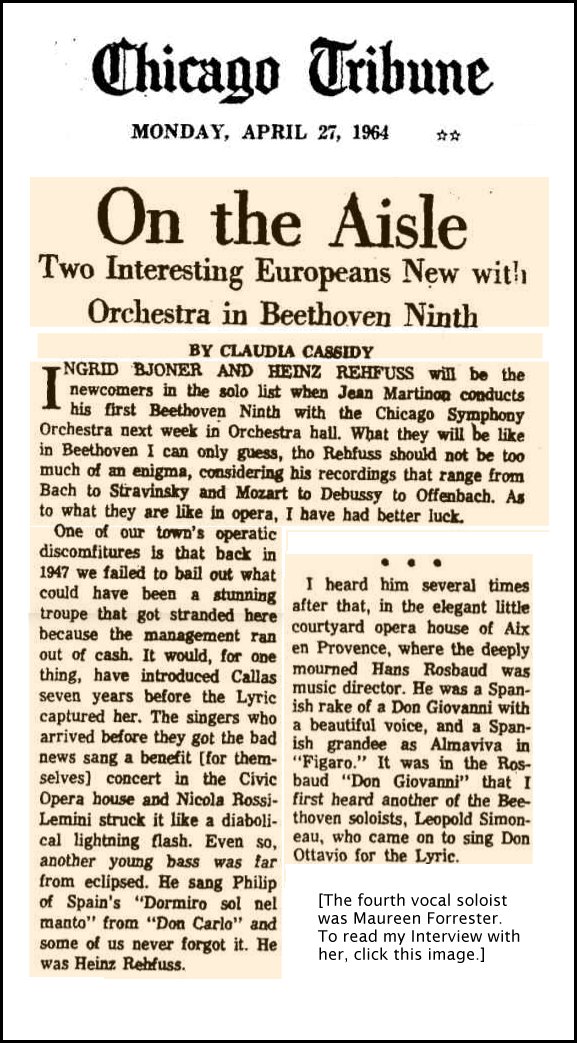 HR: I don't believe that I'm 70! I don't feel like that. But the calendar says it so, and I have to believe it. Also in the state of New York, at 70 you have mandatory retirement, so I will retire in June and take it a bit easy. I may do some lectures. I've been invited by several of the universities to do some lectures or give a master-course. I also have a lot of notes which have accumulated during all these years, and maybe I'll put them together and they may come out with a little brochure. But there are so many already around that you must be very careful not to duplicate what others said already... and maybe better than you can do it. But if you are very sincere and you honestly try to explain what were the problems during your long career, it may be helpful for young people. So I plan to do that.



BD

: I look forward to that very much. I meant to ask you, did you ever sing here in Chicago?



HR

: I was there once with a company, just after the War, but unfortunately there was a lot of intrigues. There was somebody who was supposed to back the whole thing with money, and he withdrew because he got political aspects. Some of the singers were thought to be ex-Nazi or ex-Fascist, or something like that, which was not true. So it was a little bit tug of war between local artists, who were a little bit worried and displeased that new people were imported from Europe. So we had to interrupt the season. I think it was in early '47. Can you imagine, forty years ago! I cannot believe it. It was a big experience because at the end of the season we did

Turandot

, and I was also cast to do Athanaël in

Thaïs

by Massenet. It was supposed to be a good season. There were good people there. There was [Marjorie] Lawrence, the two Konetzni sisters [Hilde and Anny], [Salvatore] Baccaloni, Ebe Stignani, all people who were very important at that time.



BD

: And it all fell apart?



HR

: They were all stranded there, so we sailed home after three weeks.



BD

: I'm so sorry that happened to you here.



HR

: No, I still keep a good memory of that time. I was at the very beginning of my career.



BD

: Did you sing any other Massenet besides Athanaël?



HR

: Yes, on radio I sang Don Quichotte in a concert version. It has some very, very good moments. If you have a strong personality for Don Quichotte, I think it's worth doing it. It was written, if I'm correct, for Chaliapin, and there was André Pernet in Paris. He was famous for the part, as was Vanni Marcoux. There's a recording of him, which is very impressive.



BD

: In a couple of seasons [1913-14 and 1929-30] we had Vanni Marcoux as Don Quichotte (among other roles) here in Chicago. [See my article

Massenet, Mary Garden, and the Chicago Opera 1910-1932

.]



HR

: Oh, really? But you're not that old that you could see that!



BD

: Oh, no, no, no! I see it in the history books.



HR

: That was, by the way, a very good interpretation of the work. It's too bad that Ravel didn't write the whole

Don Quichotte

. His three songs for Don Quichotte are so really genuinely Spanish because he was not only the elegant Frenchman, but by his parents he was also half-Spaniard. So he would have written a great

Don Quichotte

probably. When he wrote his piece, it was for the film, and he didn't even make it. It was Jacques Ibert who was accepted. He won the competition, and his music was used in the movie.



BD

: Tell me about Athanaël.



HR

: It's kind of popular in French-speaking sections. I did one performance in Geneva, and we did one in Strasbourg, which is a very good opera house because they have the technical possibilities of a German opera house because it was built by Siemens. So it was one of the best stages in France. Naturally now, everything has improved enormously. We're talking about the '50s and early '60s. But now most of the opera houses in France have got a very good technical equipment. Some were very, very not up to the technical things, because there was no money after the War. But things are better and they have done a great job.



BD

: Thank you so much for being a singer! This has been a fascinating hour talking to you.



HR

: Oh, thank you so much. Thank you for your interest.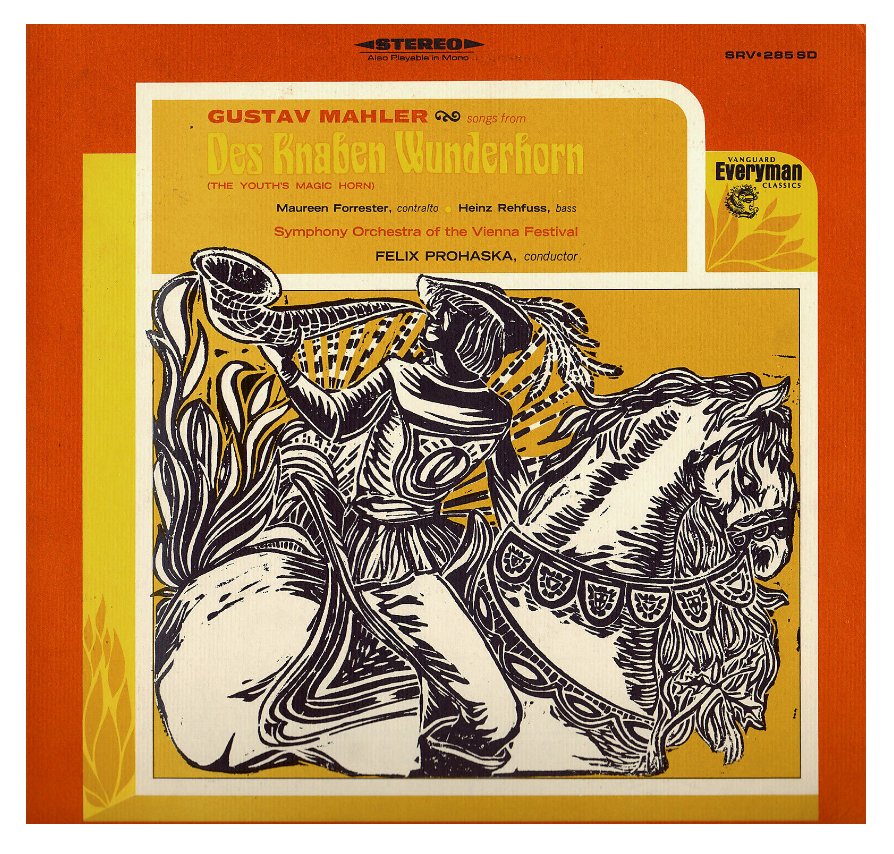 © 1987 Bruce Duffie

This conversation was recorded on the telephone on April 26, 1987. Portions were broadcast on WNIB the following month, and again in 1992 and 1997. This transcription was made in 2014, and posted on this website at that time. My thanks to British soprano Una Barry for her help in preparing this website presentation.

To see a full list (with links) of interviews which have been transcribed and posted on this website, click here. To read my thoughts on editing these interviews for print, as well as a few other interesting observations, click here.

Award - winning broadcaster Bruce Duffie was with WNIB, Classical 97 in Chicago from 1975 until its final moment as a classical station in February of 2001. His interviews have also appeared in various magazines and journals since 1980, and he now continues his broadcast series on WNUR-FM, as well as on Contemporary Classical Internet Radio.

You are invited to visit his website for more information about his work, including selected transcripts of other interviews, plus a full list of his guests. He would also like to call your attention to the photos and information about his grandfather, who was a pioneer in the automotive field more than a century ago. You may also send him E-Mail with comments, questions and suggestions.