Soprano Johanna Meier
A Conversation with Bruce Duffie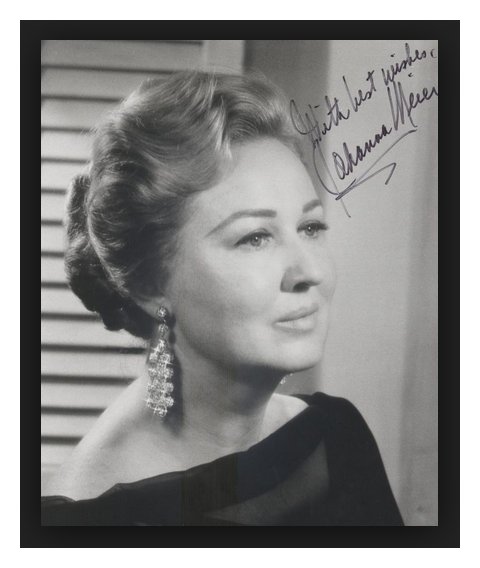 Soprano Johanna Meier makes her Lyric Opera debut in this production of

Ariadne auf Naxos

. Miss Meier, who scored a major triumph this past summer as the first American-born soprano to appear as Isolde at Bayreuth, has become one of the most acclaimed interpreters of Strauss and Wagner heroines, establishing an international reputation for her portrayals of Isolde in

Tristan und Isolde

, Senta in

Der Fliegende Hollander

, Eva in

Die Meistersinger von Nurnberg

, Sieglinde in

Die Walküre

, the Masrchallin in

Der Rosenkavalier

, the Countess in

Capriccio

, and the title role in

Ariadne auf Naxos

. She made her Metropolitan Opera debut in the latter work. Despite the enormous demand for appearances in the highly specialized Strauss and Wagner roles, Johanna Meier has won equal renown in a remarkable variety of roles in Italian, French, German, and English repertory, as well as in operetta.

Miss Meier's European debut came in 1976 as Ariadne on the Italian Radio Network, followed by debuts in Zurich, Vienna, Hamburg, Berlin, and Madrid. She has appeared frequently with the Metropolitan Opera and the New York City Opera, with which she has sung numerous roles and virtually all of the Mozart heroines. She has also appeared with the opera companies of Seattle, Philadelphia, San Diego, Pittsburgh, Cincinnati and Washington, D.C., and as a soloist with major orchestras, including the New York Philharmonic, the Chicago Symphony, the Boston Symphony, the Dallas Symphony, and the Los Angeles Philharmonic.

Her future engagements include a debut at the Montreal Festival Opera in

Fidelio

, which she is also scheduled to do at the Vienna State Opera and the Metropolitan Opera, and a return to Bayreuth to sing Isolde in 1982 and 1983. She is slated to sing major roles in Wagner and Strauss operas for the Metropolitan Opera during the next few years.



-- Biography from the program of the 1981 production of

Ariadne auf Naxos

at Lyric Opera of Chicago






In October and November of 1981, Meier was "back" in Chicago to sing the title roles in

Ariade auf Naxos

and

Fidelio

with Lyric Opera. The Strauss was the Metropolitan Opera production which also featured (among others) Trudeliese Schmidt and later Yvonne Minton as the Composer, William Johns as Bacchus, Ruth Welting as Zerbinetta, David Gordon as Scaramuccio, Gualtiero Negrini as an Officer, and Marek Janowski conducting. The Beethoven was directed by Hans Hotter, and included (among others) Jon Vickers as Florestan, Leif Roar as Don Pizarro, Paul Plishka as Rocco, Elizabeth Hynes as Marzelline, and Terry Cook as the Second Prisoner. Gustav Kuhn conducted. [

Links here and later in the text refer to my interviews found elsewhere on this website.

] Between performances we met in a dressing room backstage at the Civic Opera House. As it turned out, it was a very special dressing room, the story of which will be revealed in this conversation!

Since the first use of this material was for

Wagner News

, much of the conversation centers on the works she was doing in this repertoire.

While setting up for the conversation, we spoke of audiences both old and new, and I remarked about taking someone to the opera for the first time . . . . .




Bruce Duffie

: She's getting interested. Everything is new. It's so much fun to watch her reaction at seeing

La Bohème

for the first time.



Johanna Meier

: Oh, yes. One of my favorite memories of that was years ago when I was doing a tour of

Traviata

. We were playing to colleges and I remember a young girl coming backstage after the second act. She was so excited — it was probably her first opera — and she said "Oh, I can't wait to see how it ends!" I thought, "Oh, to be at that degree of naïveté where you don't know how

Traviata

ends."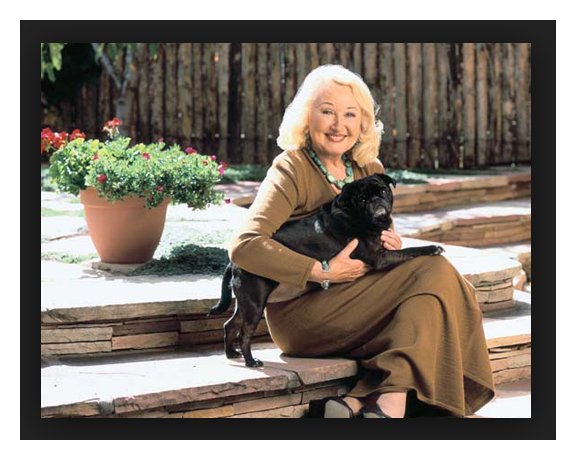 BD: Let's start with Wagner. You were the first American soprano to sing Isolde at Bayreuth?



JM

: That's true. I was the thirteenth Isolde since the beginning of the festival, but the first American.



BD

: Is Bayreuth special to you?



JM

: Yes, of course. Singing there has to be one of the things that everybody who sings Wagner dreams of doing. It is really a particular kind of atmosphere and a very special place to perform. For an American singer, it's particularly impressive because we have, unfortunately, become kind of inured in this country in the last 10 or 12 years to working under rather difficult conditions with lots of union problems and strikes and that constant pressure of not enough money for sufficient rehearsals. To go into an atmosphere like Bayreuth, where absolutely everyone is so concerned with the excellence of the production, is really a marvelous experience.



BD

: Are you a team of equals?



JM

: It absolutely is, and everything is done there on the premises. All the scenery and costumes are made there, and it is fun to wander out in the workshops and hear carpenters whistling snatches of Wagner and to hear seamstresses quoting lines to one another. They are all so much into it. It's not a fast buck for them or just a job, it's really an endeavor. Everybody is interested in the performances and in wanting to make them as fine as they can be. It's a very special atmosphere of dedication which everybody has from Mr. Wagner right down to the lowliest employee.



BD

: Is it special to work with Wagner's grandson?



JM

: Yes, certainly. He is a very, very nice man. I met him first when I went to sing for him there on the stage a year and a half ago. It was during the early spring, and the house is not heated. It's used only in the summertime and not during the rest of the year. Some of the offices are heated, but the auditorium is not, so I had to do the audition in my winter coat, and I could see my breath in front of me as I sang. We all went in there just freezing to death, and I told him I was sorry not to know any Eskimo songs... But he was very personable and very nice at our first meeting, and this was certainly reinforced by knowing him during the summer. He is a very cordial man and has a very good rapport with his performers. I think he is also a very clever man and has handled the festival very well.



BD

: Tell me about the acoustics. Is it different singing on that stage from any other stage in the world?



JM

: Strangely enough, they are perhaps slightly more difficult for us on the stage than in some other places because of the placement of the orchestra. The orchestral sound comes up onto the stage with a tremendous roar, and you have the feeling that you are being absolutely engulfed by this big orchestral sound. You have to be very careful not to abandon your principles of singing and try to match that great sound. You have to remember that when it comes up and over, it comes out to the audience in a perfect blend. From the front of the house, it probably is the finest set-up anywhere in the world, but it's a sound that you have to get used to. Every singer has had to go through that. I was told about it so I knew what to expect, but it is a strange sensation that you have to accustom yourself to.



BD

: Does the voice come back at you at all, or does it go out and you feel it's lost out there?



JM

: It doesn't come back a great deal, no. Generally, as I say, you have to just stick to your guns and sing the way you know you should be singing and not listen for yourself.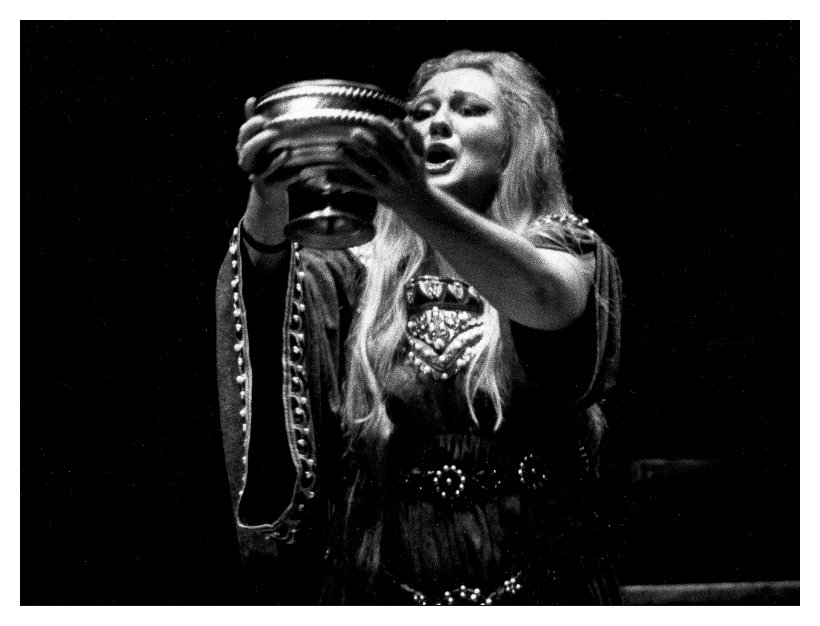 BD: Tell me about the role of Isolde. Was it new for you?



JM

: As Isolde goes I considered it new, but I had sung five previous productions for about 27 performances. So for a role like Isolde, that is new. Isolde is something that continues to grow, and one continues to learn from it and with it over a long period of time. I remember the second production, which was in Toronto. Birgit Nilsson was there for a gala concert, and she came back afterwords and I told her I was sorry she had come so early on to hear me so newly in the role. She said she had done well over 200 performances and was still learning the role, finding out how to deal with it. It's not something that you ever completely conquer.



BD

: Is this part of why the Bayreuth Festival asks artists back for several consecutive years in the same production?



JM

: Yes to a certain extent, but that is traditionally the way they work. Unless some very unsatisfactory situation develops, they try to retain the original cast through the run of the production.



BD

: Had you ever sung Brangaene at all?



JM

: No, I've never sung mezzo roles.



BD

: How do you like working with René Kollo?



JM

: I had worked with him before at the Met. We did

Ariadne

together so we knew one another. He is a good colleague.



BD

: Do you find the blend of your voices the same at Bayreuth as at the Met?



JM

: I would say the blend probably is the same, but the works were so different.

Ariadne

is such a different kind of work. We actually end up with a very good blend. He has a comparatively lyric sound, as I do, so the weight of the voices was very well balanced. We were also physically well-matched. He is a tall man which is helpful for me because I am a tall lady!



BD

: Do you have nightmares of getting a 5'4" tenor?



JM

: Oh, it's happened. But you learn how to deal with it after a while. I'd like to make it known that I'm singing Isolde — and other similar roles — not as a

hoch-dramatische

soprano. I do not consider myself a "heavy dramatic," and I doubt that I will ever be so. I am what the Germans call a

Jugendliche

, which is a lyric soprano, and that was upsetting to some people over there, as it is to some people over here. They have been accustomed in recent years to a Nilsson kind of sound.



BD

: There was no problem getting through the role with your voice?



JM

: None at all. It's just that people have grown accustomed to associating that sound with Wagner. I feel very strongly that audiences and critics who are thinking intellectually about Wagnerian performances have to go back and consider that Wagner did not write for what is now thought of as a Wagnerian voice. Wagner wrote for Mozart-trained voices largely, which mine is. What we have come to think of now as a Wagnerian sound basically did not exist in the time of Wagner.



BD

: I wonder if it existed in his mind?



JM

: One doesn't know. I think the voices came into being as a result of the music rather than vice-versa. At any rate, what I am trying to bring to my performances is the kind of Wagnerian singing that was done perhaps by Lilli Lehmann or people like that. I'm not striving for, nor do I feel cheated that I don't have a big, steely kind of sound. I think that there are other aspects of the role which can be brought out to a greater extent perhaps because I have a lighter and more flexible sound.



BD

: Are you a more introverted Isolde?



JM

: I don't think so in particular, no, but it's definitely more of a feminine Isolde, perhaps warmer because I am not singing with stentorian tone all the time. For Isolde, it lends itself particularly well because even though the opera is very, very long, a lot of it is not heavily orchestrated. There are maybe three really big orchestral moments, and much of the rest of it is page after page of lighter sounds. So that is a point that I would like to draw to the attention of the public. Since the time of Flagstad, audiences have come to expect the huge sound from these roles. Perhaps the Brüunnhildes need the bigger sound, but certainly Isole can be sung lyrically. I want to follow where my voice leads me. I don't want to try to impose something on the instrument. When I first began to sing after graduating from school, I went to Germany with the idea of getting repertoire experience in the small German houses. They took one look at me and said I'd sing Wagner. I told them maybe in 5 or 20 years, but not then. I knew that if I started out singing Wagner, my voice would be gone in a couple of seasons.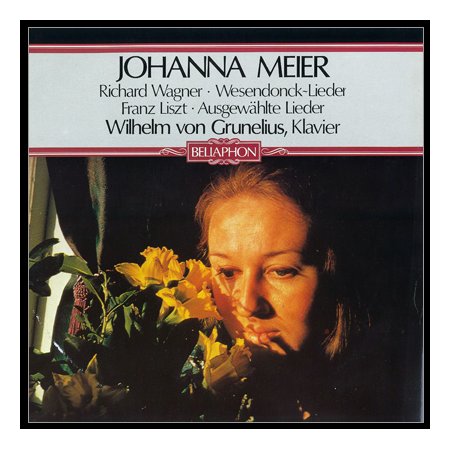 BD: Is this a constant problem — managers trying to push singers into too much too fast?



JM

: It depends on the voice and the stature. I had a good-sized voice even then, and because I looked Wagnerian, that was what they expected me to do. They wanted to hear what they saw. So I gave up the idea of singing over there and came back to the US and did a lot of touring with smaller companies. I sang almost all the Mozart repertoire and a lot of the lyric repertoire. That way I gradually built up the stamina in my voice, and the voice did indeed develop so that it went in that direction. Just as many singers will say they grew up listening to Caruso records, in our house it was Melchior and Flagstad. So I grew up listening to Wagner, and to me that was the epitome of the vocal art. But when I started out, I could not say that I would be a Wagnerian singer. I had to wait and see where my voice took me. Fortunately it did lead me in that direction, but I have guarded it very carefully and will continue to do so.



BD

: Now that you've sung Isolde at Bayreuth, do you find that everyone is clamoring for that role in other houses?



JM

: Yes, absolutely, and it's something that I want to ration myself. I'd be very happy to do only one or two productions of Isolde a year, and certainly while I have this commitment to sing it every summer at Bayreuth, I'll cut down on the number of times I'll sing it during the rest of the year.



BD

: How difficult is the long wait before you sing again in Act III?



JM

: It is very difficult. You have to re-vocalize and continue singing in the dressing room. It's almost like doing two separate performances. Because the first two acts of Isolde are so long and so arduous, you really feel like you've finished your night's work by the time you're finished with the second act, and the tendency is really to let go and let down. When critics write that a singer is tired in the third act, I think that often it is simply that the intensity has cooled off and there isn't really time before the

Liebestod

to build that up again. I always count on a good twenty minutes of vocalizing before I go on for the third act.



BD

: Do you eat during the intervals, especially the long intervals at Bayreuth?



JM

: It is brought into the dressing room. I have never been a singer who sings on an empty stomach. Many do and swear by it, but for me it's not comfortable. Generally I find my biggest singing is toward the end of the evening, and if I've not eaten anything, I'm out of energy completely.



BD

: Do you eat or not eat anything special?



JM

: I just eat a regular meal about three hours before the performance.



BD

: Does that change at Bayreuth because of the extra length?



JM

: No. I start out the same, but there I do eat something light during the second interval. That gives me a nice little boost for the last scene.



BD

: Would you sing other roles at Bayreuth — Sieglinde or Senta, perhaps?



JM

: Yes, I'd be very pleased to. I have continued to make arrangements to sing Mozart and other lighter roles as well. They offer a good rest for my voice and retains the flexibility and youthfulness of sound which I am anxious to keep in my voice. So at least for the time being, I am going to keep a foot in both camps.



BD

: I had a nice chat with Hermann Winkler last year, and he is one who sings both Mozart and Wagner. Now I find the same thing in you.



JM

: I find that Mozart is probably the finest vocal training anybody can get, and it can be sung at any stage of one's vocal development as long as the flexibility remains in the voice. It is excellent for young singers to begin, and it is possible for a mature singer to give Mozart performances.



BD

: Is it a comfort to you to still be able to sing Mozart?



JM

: Yes, it is. The path for me leads from Mozart to Strauss to Wagner because of the long line and sustained singing which is required. Mozart has the lightest orchestration; there is more in Strauss and the most in Wagner. For me, the natural bridge into Wagner were the operas of Strauss —

Ariadne

,

Rosenkavalier

.



* * * * *





BD

: Do you enjoy singing in translation?



JM

: Not so much, no. I've have done so a great deal. I sang Sieglinde in both the German and English

Ring

cycles in Seattle for three summers. Fortunately, that is a very good translation. I had sung Sieglinde in English first before learning the German, so that made it a little bit easier. It is very difficult to sing a role in one language for a long time and then come into it later in another language. The Wagner translations that Andrew Porter has done are really very vocal and very singable and very much to the point.



BD

: Do you find any closer rapport with the audience when you know that they can understand every line?



JM

: We found that more at the NYCO in the

Meistersinger

production a few years back. I remember it was a very big

cause célèbre

. The press came out against it before we opened saying that we should not meddle, and things like that should not be done, and that it should be done only at the Met in the original language. [Remember, this interview was held in October of 1981, just a little more than a year prior to the introduction of supertitles in the theater by Lotfi Mansouri and the Canadian Opera Company in January of 1983!] As it turned out, the production was very, very successful. It was a lovely production visually, and we had a very strong cast. It was just altogether a big success with the audiences and the press.



BD

: The press changed their minds?



JM

: Yes, they did. The fact that people could listen to those long monologues and for once know what they were about word by word was a very positive thing. I think all singers would agree that singing in translation is never quite the same. The words have been written to follow a certain series of sounds, but many translations are very good and I certainly think they should be done. Whether it is totally comfortable or not is sometimes of secondary importance. The fact that some things can be communicated to the audience that would otherwise not be is very important. It was a wonderful opportunity because we did it in English, and later that year the Met did it in the original.



BD

: How much of a pixie is Eva?



JM

: [Laughs] Well, she wasn't too much of a pixie with me! My background was theater. I was born into a theatrical family. In fact, I was born here in Chicago. My father produces and stars in the

Black Hills Passion Play

which he brought from Germany before WWII.



BD

: This is still being done?



JM

: Yes.



BD

: Have you sung in it?



JM

: Oh, I have done so many times. My mother joined the company as an actress and her family was a Chicago theatrical family that was active in vaudeville and musical comedy. My grandfather was Eddie Hume, who was a very well known dancer and comedian in vaudeville. Just prior to my birth, the passion play was on tour and mother wanted to return to Chicago so they came back here two weeks before I was born, and returned to the tour two weeks after I came along. By the time I was five weeks old, I was taken on the stage, and was on the stage from then on as a child and as I grew up in a variety of roles, so I had a great deal experience as an actress and being around the theatrical life and its people.



BD

: I can see the headline in the

National Inquirer

— "Five week old baby longs to sing Isolde!"



JM

: Yes! [Both laugh]



[

Portions of two different articles about the Passion Play with photos added from other websites.

]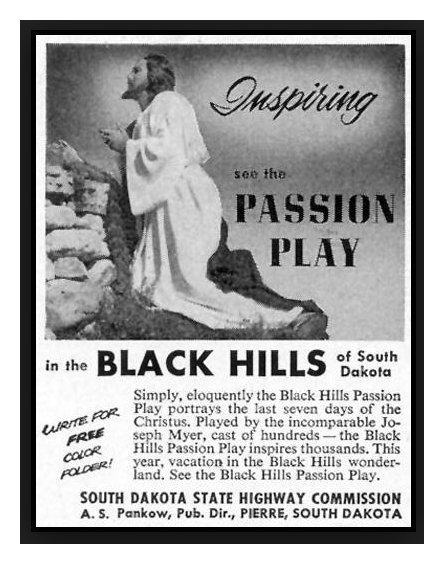 One of Europe's oldest productions, the Passion Play — which recreates events during the last seven days of the life of Christ — was first presented on the American stage in 1932. It was brought to the United States from Germany by Josef Meier, who, until his retirement in 1991, continued to produce and direct the drama three nights a week from early June through the end of August in an ourdoor amphitheater in Spearfish, South Dakota.

Known as the Black Hills Passion Play since 1939, when the company settled in Spearfish, the huge outdoor production features Roman soldiers on horseback, a camel caravan, and pigeons escaping from cages as merchants and moneylenders are driven from the Temple.

The amphitheater, which seats 6,000, was built specifically for the Passion Play and claims to have the world's largest stage. A series of permanent sets are used to portray Bethany, the home of Mary and Martha; the palace of Pontius Pilate, the Roman governor; the Temple; the Garden of Gethsemane; the Tomb; and Mount Calvary.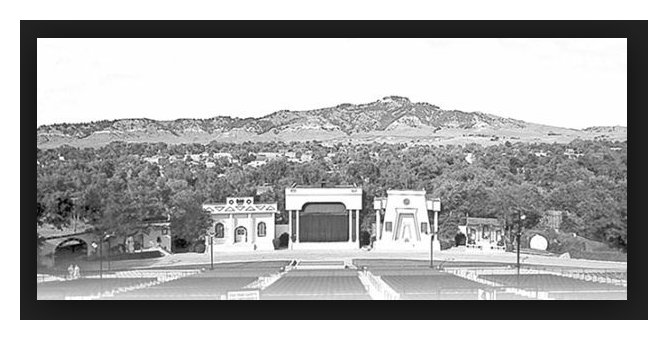 South Dakota
The Black Hills Passion Play was performed every summer for almost seventy years in Spearfish, South Dakota; this production was an American version of the Lünen Passion Play that was brought over in 1932 by immigrants who claimed that it had been produced since 1242. The production was Americanized by seventh-generation Passion Player Josef Meier, who toured it around the country before bringing it to Spearfish in the 1930s; until its last performance on August 31, 2008, the show was produced under the auspices of Meier's daughter, Johanna, a world-famous opera singer who had her debut in the play at the age of five weeks. During the winter months from 1953 through 1998, the same cast also performed the play in Lake Wales, Florida.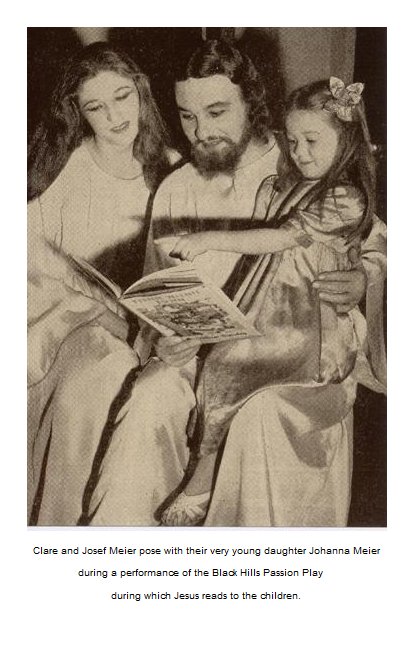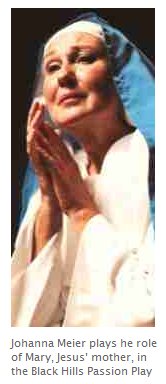 BD

: Has being exposed to it from such a young age made it easier for you as an adult?



JM

: I think so, yes. And just as a side note, The

Passion Play

played in this very theater, and this dressing room where we are now was my parents' dressing room, which is now my dressing room! I often go back to sing in the same theater where I had sung in the

Passion Play

, and stay in the same hotel. It's all very

déjà vu

. But in any event, this training that I had as an actress held me in very good stead when I came into opera. I had listened to the Saturday broadcasts, but it never dawned on anyone that I would become a singer. Then my high school choral director entered me in a singing contest. Perhaps it was because I knew what opera was or because I could speak a foreign language, she entered me. So I went to a local lady who had done some professional singing to find out a little bit of what I should be doing as far as breath support and so forth. Then I sang in the contest which I won! The contest was in connection with the Pan-American Music Festival in Miami, and the prize was a vocal scholarship to the University of Miami. So my first appearance as a singer was as the winner of this contest in the Orange Bowl in front of 18,000 people! I was trundled out into the middle of the Orange Bowl to sing the aria I had learned,

Un Bel Di

from

Madam Butterfly

. So we decided to begin the training and see if there was enough voice to build a career on. I liked opera because it combined music and the theater. Within a year, as a student, I had made my debut with the Miami Opera as Siébel in

Faust

. That's a nice role with a nice little aria, but doesn't make too many demands on the performer. The rest of the cast were Met singers — Siepi, Conner, Campora — so I really got off on the right foot. I never sang the comprimario roles, though. There were some secondary roles, but not the long procession of maids and aunts and governesses, etc. Then I finished up at the Manhattan School of Music where John Brownlee was the director and he got me into Mozart.



* * * * *





BD

: Where was your first Isolde?



JM

: Mexico City.



BD

: Did the altitude bother you?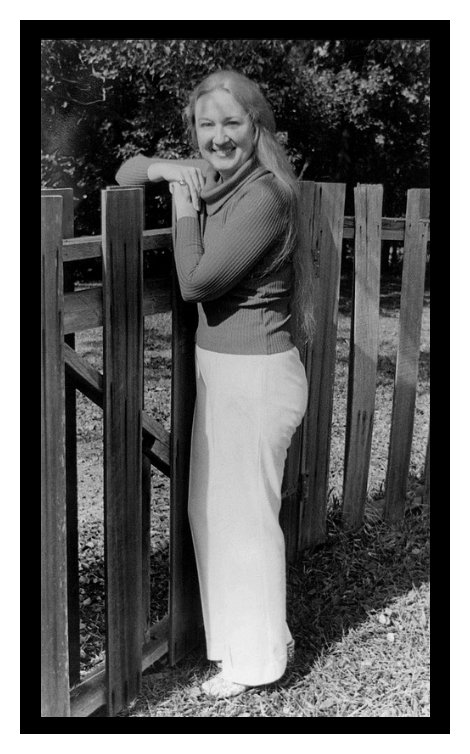 JM: No. I was fortunate because having been raised to a certain extent in the Black Hills of South Dakota, that's very high country. So I was kind of accustomed to that. I was originally scheduled to sing my first Isolde in Toronto. That had come about through a

Tosca

production I did in Amsterdam with Lotfi Monsouri. He came to me one day during rehearsal and asked if I would sing Isolde for him in Toronto. I told him that I had always dreamed of singing the role but had not yet worked on it. So I told him I would have to look at it and decide later. I had been doing a lot of work necessary for my other roles, and I tried not to work too much on roles that I was not actually preparing. So I was very pleased that he would ask me, and it gave me about a year and a half to prepare the role. I was about half-way through my learning it when an offer came through to sing it in Mexico City. I thought it would be a good place to try out the role and to learn about how to pace it in performance.



BD

: Who were your Tristans?



JM

: In Mexico it was the Finnish tenor Pentti Perksalo, and in Toronto it was Spas Wenkoff. The Brangaene was Mignon Dunn, for which I will be eternally grateful because with all the hasty preparation I was coming directly from the two

Ring

s in Seattle. We had three days of rehearsals and then I was to sing my first Isolde. Just remembering all the words was a task in itself because the part is so long.



BD

: Did you rely on the prompter?



JM

: We had no prompter. What had been scheduled for us was an orchestral rehearsal with the singers just sitting on the stage concentrating on the music. I thought this would be great to get it settled in my ear with the orchestra.



BD

: Did you sing or just mark?



JM

: I had intended to sing. I arrived at the theater and the stage settings were in place, the orchestra was in the pit, and the director saw me and said "Ah, Señora Meier, you do as you like."



BD

: He was expecting you to simply recreate your previous performances?



JM

: That's right. So as I say, it was very fortunately my good and generous colleague was Mignon Dunn who had done many Brangaenes. She basically just walked me through the part, and for our three days of rehearsal we simply went through the entire opera three times on the stage. By the third day we had a working idea of what I was going to do. That was my first Isolde, three performances there. It was received very well, and the main thing was that I knew I could sing my way through it and not be wiped out at the end. I found that it was more than just a possible role for me, it was a comfortable role for me. That took a great deal of the pressure off the production in Toronto, and when I went there a few months later, we had a normal rehearsal period. We had a very nice production up there and it got me off on a good start in the role. Then I did a series of them in England for the Welsh opera company, and then a production at La Fenice in Venice. Then came the production in Seattle which I introduced, then finally in Bayreuth. So it was a very fortunate progression for me.



BD

: Have you sung it in English?



JM

: No.



BD

: Would you?



JM

: I don't think so mainly because it is so long and there would be so much of it to learn. My learning time is so limited and so precious now, and there are so many things that I have to prepare that I have to be very selfish about what I choose to learn.



BD

: Tell me about doing Sieglinde.



JM

: I like doing Sieglinde very much. It was actually my first Wagnerian role. I sang that a the Chautauqua festival in English. I was interested to try it. It was in a small theater and it worked very well. I subsequently sang a great many of them across the country, and ultimately in Seattle. I find her a very fascinating character and the role offers nice vocal challenges and a lot of acting and physical movement. Another Wagnerian role of which I'm very fond of is Senta.



BD

: Have you done that one in both English and German?



JM

: No, just German.



BD

: How dreamy is that role?



JM

: Well, I think very. I was a little startled seeing the production in Bayreuth, which is very far-out by our standards. I have discovered that the Europeans tend to think of American productions as being very old-fashioned and we tend to think of theirs as being very far-out and bizarre. Probably the truth lies somewhere in between. But I did find myself a little uncomfortable with that Bayreuth production. I, at least, was glad that I was not singing it because the poor Senta was onstage from the moment the curtain opened until it fell.



BD

: Would you then remember that so if you were offered that role in that production you'd turn it down?



JM

: Yes, quite. She ended up singing some of the most difficult and crucial passages lying on her stomach and writhing all over the floor. It just was not my idea of how a Senta should be treated.



BD

: Was the

Tristan

more to your liking?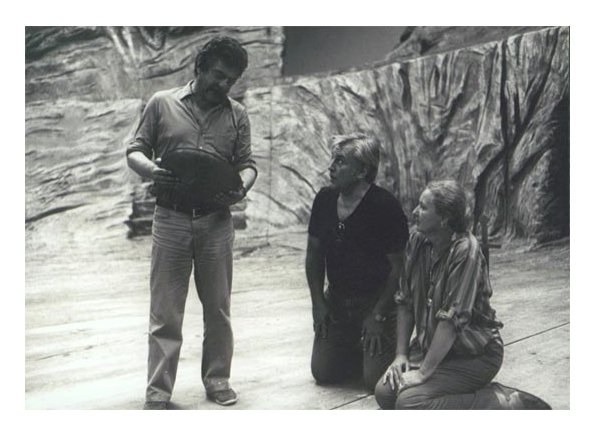 JM: Yes. It was for them, evidently, a return to a somewhat more traditional production. For me there were still some moments of stylization that I found a little difficult to cope with, but basically it was a production that leaned much more to the realistic. It was, however, very heavily symbolic and there were aspects of it — as there generally are in Ponnelle's productions — which were physically very demanding. I had done his production of the

Flying Dutchman

at the Met, so I kind of knew what to expect when he had much the same situation in Bayreuth. He tends to direct very visually. He sees pictures and then he fits the singers into them. So it's like being in a slide show. There was a lot of singing on the knees. I was visible to the audience from the moment the prelude began, and I did not stand up until about forty minutes into the opera. There was a lot of handling and maneuvering of an enormous and heavy cape which took up almost the entire playing area of the stage when it was spread out. That was the first visual picture of Isolde, sitting in the midst of this cape. It weighed sixty-five to seventy-five pounds, and I had to drag that around with me for awhile. It was not an easy production to do, but ultimately the audience responded very well. They liked the production a lot.

[

Photo at right shows Ponnelle, Kollo, and Meier rehearsing

Tristan

at Bayreuth.

]



BD

: Did you die on your feet?



JM

: No, and that was one thing we had a bit of controversy about. Evidently Ponnelle's first idea for dealing with that was neither Isolde nor any of the other characters who appear at the end of the opera would be seen. They would be all figments of Tristan's dying delirium, and would be sung from the pit. I was not told this until we were actually in a rehearsal with the orchestra. Then maestro Barenboim told me I was going to sing it from the pit. I said we had not discussed it and I really did not want to sing Isolde from the pit — particularly the

Liebestod

. So what eventually evolved was about four different versions. The idea of my singing from the pit was discarded, then I was moved onto the stage and covered with a black cape so that I actually wasn't seen at all. Then when that was discarded, we moved on up into the scenery. There was a very high projected rock/platform on which Tristan was, and in the center of it was a lightening-blasted tree which had been split in half — which presumably indicated the forceful separation of Tristan from Isolde. I got up on the platform, but I came up on an elevator behind the tree. I was supposed to be wearing this enormous first-act cape again, but then I could only see a tiny bit of Barenboim in the orchestra and nobody in the audience could see me at all. And they could hardly hear me because all the sound was going into the back of the tree which I was standing behind. So that was discarded, and there was also very briefly a very traditional version in which we all came on and did what we usually do, but that idea only lasted one morning and by lunch time that had been abandoned. So we came up to the night before the opening performance and I went to the theater the night before the opening and had conferences with Barenboim and Ponnelle. We finally came up with the version which was ultimately used, and that was for me to appear standing slightly behind Tristan on the platform but with no contact. I was appearing still as a vision in Tristan's imagination. This was what we finally did and was rehearsed ten minutes before the third act curtain went up! So it was not a totally successful realization of the third act situation either from the standpoint of sound or from a visual and dramatic standpoint. So the third act — or at least that part of the third act — is to be re-worked for next summer. What the fifth version will be I can't now predict.



BD

: You'll probably end up doing the twelfth version...



JM

: Yes. But it did evolve.



BD

: Have you ever been involved in a production where you simply could not agree with what was being done and said Good-bye?



JM

: No. Because of my background, I always have an extra sympathy and understanding for the directorial challenges. I search for compromise and possibilities rather than just cutting myself off from the situation altogether. Fortunately I have never been faced with that kind of situation where there was total inflexibility. When the director feels that the people are working toward the strength of the entire performance — rather than for the ego of one performer — then I think a compromise is possible. As I say, I was raised in the tradition that I am a part of the performance as a whole. I'm not out there just to be a famous solo singer doing something; I am there to convey my part in the whole production.



BD

: Have you done some concert operas?



JM

: Yes, some. I've done the first act of

Walküre

a lot. [

Note: Meier, Kollo and Barenboim would bring Act II of

Tristan

to the Chicago Symphony Orchestra in November of 1985

.]



BD

: Do you miss the movement and try to make a few gestures?



JM

: I'm a very physical performer and have had a lot of training in body-movement for the stage. I even taught it for awhile at the Manhattan School. I also studied dancing as a little girl, so I am very concerned with the physical motion during performances. I feel movements enhance the voice. I don't just sing from the throat up. My total body is involved as an instrument of communication, so when the movement is taken away from me, I am far more uncomfortable than when I have a lot of extra moving around to do.



BD

: Have you done Kundry?



JM

: No. I've been offered it a number of times, but I'm going to wait on that role until the time is right for me.



BD

: Are you thinking of Brünnhilde?



JM

: Yes. I've been offered those also, but in those cases the time was either too short or not right. When I do begin to do them, they will have to be carefully prepared.



BD

: Would you rather do just one at a time rather than all three at once?



JM

: Definitely one at a time. They each present their own particular challenges, and one has to become quite conversant with each of them singly before you attempt to bring them all in together. That's one of the drawbacks of the big heavy repertoire. When I was doing the lighter Italian roles, I could plan to learn three or four new roles a year. But that is not the case with the Wagner parts. You have to prepare the Wagners very carefully in order that they are well sung and well placed and well thought out.



BD

: Do you psych the characters out as you learn the role?



JM

: Yes to a certain extent, but I find that the most development of the character takes place after I get it on its feet because of this physical involvement that I was talking about. Each character somehow seems to come to life only after I have begun to walk around and move in it. Then each character has a certain physical presence that appears and imposes itself on me. Then I feel I have begun to discover it. I come to each production with an open mind and try to listen to the new ideas. I will always try something before I decide to say no.



BD

: Do you learn from each performance?



JM

: Oh, I think so.



BD

: You enjoy singing!



JM

: Oh yes. I don't think that anyone who doesn't could put up with the drawbacks of this profession, and I don't think that anybody who wasn't dedicated to their art would put up with it for a minute.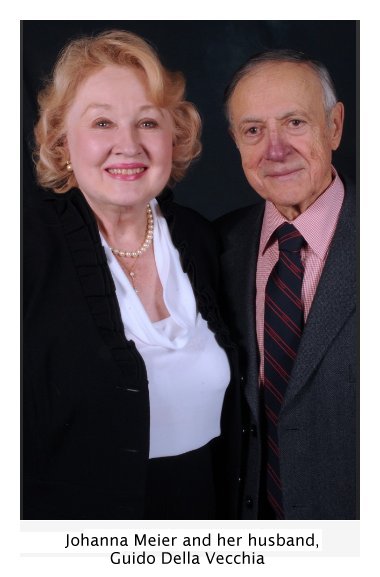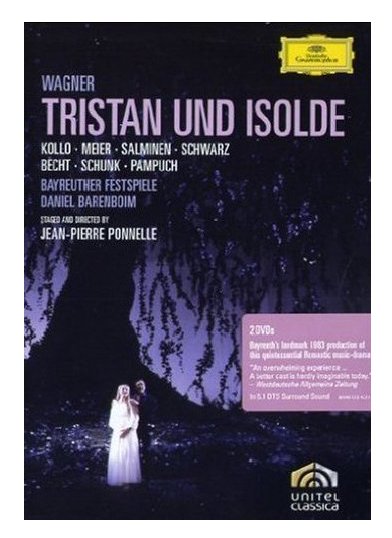 © 1981 Bruce Duffie


This interview was recorded in a dressing room backstage at the Opera house in Chicago on November 10, 1981. Segments were used (with recordings) on WNIB in 1993. The transcription was made and much of it was published in Wagner News in the Summer issue of 1982. It was re-edited and photos and other sections were added, and it was posted on this website in 2013.


To see a full list (with links) of interviews which have been transcribed and posted on this website, click here.

Award - winning broadcaster Bruce Duffie was with WNIB, Classical 97 in Chicago from 1975 until its final moment as a classical station in February of 2001. His interviews have also appeared in various magazines and journals since 1980, and he now continues his broadcast series on WNUR-FM, as well as on Contemporary Classical Internet Radio.

You are invited to visit his website for more information about his work, including selected transcripts of other interviews, plus a full list of his guests. He would also like to call your attention to the photos and information about his grandfather, who was a pioneer in the automotive field more than a century ago. You may also send him E-Mail with comments, questions and suggestions.