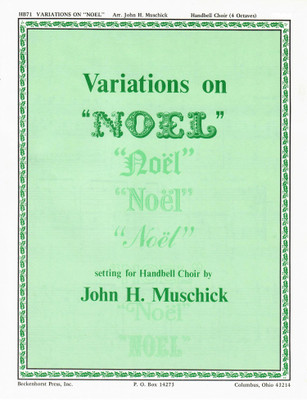 John Muschick [pronounced mew-shick] served as a vocal instructor at Ohio State University for thirty years. A fellow professor said that he was, "Quite a character, and a very effective teacher with some students." In January of 1980 he joined Beckenhorst Press, a publisher of choral, band, and orchestra music in Columbus, Ohio. He served as executive secretary and layout editor and retired in 1987. He then continued to serve as consultant and layout editor on a part-time basis from his new home in Pensacola, Florida, before he passed away on January 26, 2000.



[What follows is from the minutes of the OSU Board of Trustees meeting of October 5, 2001]





Resolution in Memorium



The Board of Trustees of The Ohio State University expresses its sorrow upon the death on January 26, 2000, of John H. Muschick, Associate Professor Emeritus in the School of Music.

John Muschick was born in State Center, Iowa, on March 22, 1923. In 1941, he began formal training in music at Parsons College, Farifield, Iowa. His studies were interrupted by three years of service in the United States Army, for which he was awarded several medals, including the Purple Heart. After World War II, he attended Drake University, where he received the degrees B.Mus. (1948) and M.Mus. (1949). He pursued advanced training at the Conservatoire National de Musique, Paris, where in 1950 he earned a certificate in voice and vocal repertoire.

His teaching career began in 1948 at Carthage College, Carthage, Illinois. In 1950, he came to The Ohio State University as instructor of voice and in 1967 attained the rank of associate professor, a position he held until his retirement in 1979. During his 30-year tenure on the faculty of the School of Music, he was active as bass-baritone recitalist, studio teacher, and director of the Women's Glee Club – an ensemble that attained musical excellence under his dynamic leadership. Professor Muschick also had the honor of teaching at the Interlochen National Music Camp during the summers of 1951-1955.

Professor Muschick's special interest in church and choral music was manifested by various contributions to the Columbus community. From 1951-1955, he served as baritone soloist at First Community Church. Thereafter, he served as minister of music at Overbrook Presbyterian Church until his move to Pensacola in 1987. In addition, he served for seven years as director of choral activities for Nationwide Insurance Company, and for 20 years as a consultant to Beckenhorst Music Publishers.

Professor Muschick was active in professional organizations, such as the National Association of Teachers of Singing and the Music Teachers National Association, and in honorary societies such as Phi Mu Alpha Sinfonia. He was especially active as a member of Pi Kappa Lambda music fraternity and was instrumental in inaugurating an OSU chapter of that honorary society.

He is remembered by his OSU colleagues and students for his love of music, his artistry, his devotion to teaching, and for his marvelous collegiality.




* * * * *



Norman Gulbrandsen (October 3, 1918 - August 2, 2010). Norman's love for music was unprecedented. He graduated from the University of Utah in 1943 with a Bachelor Degree in Music. He earned a Master Degree at Northwestern University, and the University of Southern California between 1945 and 1949. In 1961 Norman returned to Northwestern University where he earned additional Degrees in Musicology and Vocal Performance. He excelled in his academic pursuits and received multiple Honor Awards including Phi Delta Kappa, Pi Kappa Lambda, and Phi Mu Alpha.

Norman was world renowned for his ability to teach music and voice. He taught at the University of Montana, Brigham Young University, Lake Forest College, Northwestern University, and De Paul University. Norman was extremely beloved by his students, and had a remarkable ability to hear in each voice he encountered the potential for greatness. The majority of his students achieved high success during their vocal careers, many performing Operas throughout Europe and America. Many stayed in contact with Professor Gulbrandsen throughout his lifetime.

Norman especially loved conducting Oratorios of Verdi, Mozart, Rossini, and Handel. As a member of the Church of Jesus Christ of Latter-Day Saints, some of Norman's choicest life experiences included the opportunity to sing with the Mormon Tabernacle Choir at the age of 18. He was one of the youngest members ever to be accepted into the renowned Choir. He was a director of multiple university, church, and community choirs over a span of 50 years.



* * * * *



Walter Kirchner (January 9, 1924 - January 17, 2022) graduated from Parker High School in June 1942 and served in the WWII Army Signal Corps from January 1943-April 1946. He attended American Conservatory of Music, where he graduated in June 1950, with additional training at Juilliard School of Music.

After singing with Amato Opera and performing Off-Broadway in concerts and recitals, he returned to Chicago and joined the faculty of American Conservatory of Music in 1960, where he taught singing for 20 years. In 1980, he began teaching singing at Sherwood Conservatory of Music, where he retired in July 2016.