János Starker has long been recognized as one of the supreme musicians of the 20th century. Unusual among performing musicians of such renown, throughout his career this great virtuoso has also earned equal distinction for his work as a teacher. For all of his years in America, Starker has proudly advocated and advanced the musical life of his adopted country in both roles.
Of his many honors, two distinguished awards stand as bookends on an extraordinarily distinguished career of more than six decades: the 1948 Grand prix du disque (France) and the 1997 Grammy Award (USA). Over the years János Starker has been the subject of hundreds of major news stories, magazine articles and television documentaries that emphasize his peerless technical mastery, intensely expressive playing, and great communicative power. His performances are broadcast on radio and television everywhere he goes. He has given world premiere performances of concertos by American composers and by composers who have chosen to work in the United States including David Baker, Antal Doráti, Bernard Heiden, Alan Hovhaness, Jean Martinon, Miklós Rózsa, Robert Starer, and Chou Wen-chung, as well as world and American premieres of countless recital works.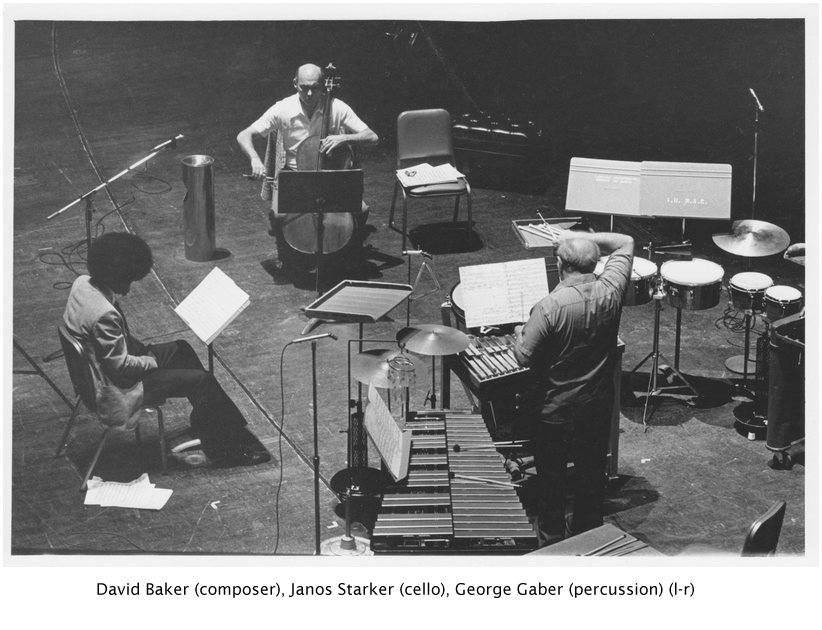 Starker continues to maintain a full teaching schedule at Indiana University (IU) in Bloomington, teaches many cello classes during his travels, and performs in recital halls and as a soloist with leading orchestras. Recent concert tours have taken him to Australia, Argentina, Belgium, Brazil, Canada, China, England, France, Germany, Hungary, Italy, Israel, Japan, New Zealand, Mexico, Portugal, Russia, Scotland, Spain, and Switzerland, as well as throughout the United States.
János Starker has made Indiana University a mecca for the study of the cello. He joined the School of Music faculty in 1958. In 1962 he was awarded the title Distinguished Professor of Music. Starker has also taught with distinction at the Banff Centre in Alberta, Canada (17 years); the Hochschule für Musik in Essen, Germany (5 years).
In 1970 Starker established two yearly student scholarships at IU to honor his former teachers. He founded the Eva Janzer Memorial Cello Center Foundation at IU in memory of the great cellist and much-loved teacher. The Foundation provides support for cello performance, teaching, and research, not only at Indiana University, but throughout the United States and the world. It also recognizes leading members of the world cello community through yearly awards, provides scholarships for outstanding cello students, and works closely with other organizations with similar purposes.
János Starker is credited with numerous publications brought out by International Music, Peer International, Schirmer, and Occidental Press, and many of his articles have appeared in various magazines.
Many of Starker's students are world-renowned soloists. They have won prestigious international cello competitions, are members of recognized chamber music ensembles, perform as principals or members of the cello sections in leading American and international orchestras, and have important and administrative and teaching positions in schools and institutions of higher education throughout the world.
Born in Budapest, Hungary, and educated there, János Starker survived detention in a World War II Nazi work camp. Invited by Antal Doráti to become first cellist of the Dallas Symphony Orchestra, in 1948 Starker laid aside his solo career and emigrated to the United States. He moved, with the great Fritz Reiner, first to the Metropolitan Opera Orchestra and then to the Chicago Symphony. In 1954 Starker became an American citizen. Starker resumed his career as a touring soloist in 1958, the same year he joined the faculty of Indiana University.

-- From the Indiana University Website

== == == == == == ==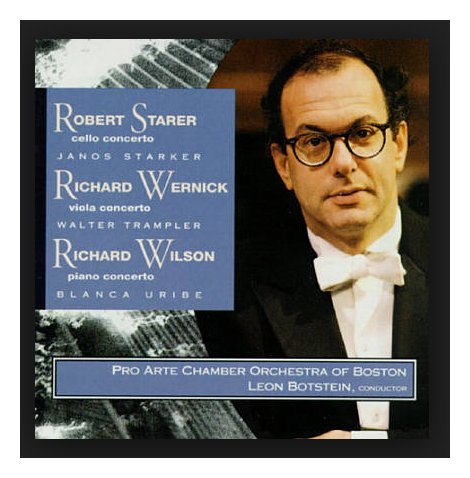 To read my Interview with Richard Wernick, click HERE.

To read my Interview with Richard Wilson, click HERE.