Born in Barcelona, Spain, on September 22*, 1933, Leonardo Balada graduated from the "Conservatori del Liceu" of that city and the Juilliard School in 1960. He studied composition with Vincent Persichetti, Aaron Copland and conducting with Igor Markevitch. Since 1970, he has been teaching at Carnegie Mellon University in Pittsburgh, Pennsylvania, where he is University Professor of Composition.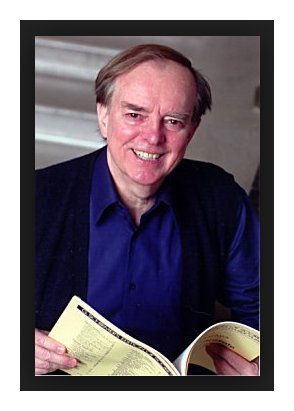 Some of his best known works were written in a dramatic avant-garde style in the sixties ("Guernica," "María Sabina," "Steel Symphony," "No-res"). He is credited with pioneering a blending of ethnic music with those avant-garde techniques later on, creating a very personal style starting with "Sinfonía en Negro-Homage to Martin Luther King"(1968) and "Homage to Casals and Sarasate"(1975). Balada has received several international awards. He also received an Academy Award from the American Academy of Arts and Letters that "honors outstanding artistic achievement and acknowledges the composer who has arrived at his or her own voice."

Balada's works are being performed by the world's leading orchestras, such as the Philharmonics of New York, Los Angeles and Israel; the Philadelphia Orchestra; the Philharmonia Orchestra of London; the symphonies of Pittsburgh, Cincinnati, Detroit, Dallas, Washington D.C., Milwaukee, Oregon, Prague, Düsseldorf, Barcelona, Sao Paulo and Mexico; the radio orchestras of Leipzig, Berlin, Berne, Madrid, Hanover, Moscow, Helsinki, Luxembourg, BBC (Manchester) and Jerusalem; the National Orchestras of Spain, Lyon, Toulouse, Marseille, Ireland, Colombia, and Peru, and conducted by artists like Lorin Maazel, Mstislav Rostropovitch, Rafael Frühbeck de Burgos, Jesús López-Cobos, Lukas Foss, Mariss Jansons, Jorge Mester, Sergiu Comissiona and Neville Marriner.

He has been commissioned by many outstanding organizations in the United States and Europe, including the Aspen Festival; the San Diego Opera; Teatro Real of Madrid; the Pittsburgh, Cincinnati and Hartford Symphonies; National Endowment for the Arts; Benedum Center for the Performing Arts; the Lausanne Chamber Orchestra; Berlin Radio Symphony Orchestra; The Millennium of Catalonia; Sociedad Estatal para el V Centenario; the National Orchestra of Spain; the Radio TV Orchestra of Madrid; the Barcelona Symphony Orchestra and others. He has composed works for artists like Alicia de Larrocha, Lorin Maazel, Mariss Jansons, the American Brass Quintet, The Miro String Quartet, Andres Segovia, Narciso Yepes, Lucero Tena, Angel Romero, Eliot Fisk and Andres Cardenes and has collaborated with artists and writers like Salvador Dali and Nobel Prize winner Camilo Jose Cela.

A large number of his compositions are recorded on Deutsche Grammophone, Naxos, Albany and New World Records. Some of his recordings include "Steel Symphony" and "Music for Oboe and Orchestra" with the Pittsburgh Symphony conducted by Lorin Maazel, and the cantatas "No-res," "Torquemada" and "Maria Sabina." One of his CDs on Naxos— three concertos for piano, guitar and flute—were selected by Amazon.com as one of the "10 Best recordings of 2001" for classic instrumental music and also won the prestigious Rosette award granted by Penguin Guide to Compact Discs.

Balada's large catalog of works includes, in addition to chamber and symphonic compositions, cantatas, two chamber operas and four full length operas: "Zapata," "Christopher Columbus," its sequel "Death of Columbus" and "Faust-bal." "Christopher Columbus" was premiered in Barcelona in 1989 with José Carreras and Montserrat Caballe singing the leading roles and attracted international attention.

The New York Times

calls Balada's contribution "a gift to his native Catalonia" while the

Washington Times

calls the work "a masterpiece…a landmark score in the lyric theater of our time." "Christopher Columbus" and "Death of Columbus" have been release by Naxos Records.

* See his explanation of the date at the end of the interview below!



--Biography (text only) from the Pittsburgh Symphony (very slightly corrected, and edited).
-- Names which are links refer to interviews by Bruce Duffie elsewhere on this website.