Anthony Iannaccone (born New York City, October 14, 1943) studied with Vittorio Giannini, Aaron Copland, and David Diamond to learn principles of music. During the 1960's, he supported himself as a part-time teacher at the Manhattan School of Music, and as an orchestral violinist.
His catalogue of approximately 50 published works includes three symphonies, smaller works for orchestra, several large works for chorus and orchestra, numerous chamber pieces, large works for wind ensemble, and several extended a cappella choral compositions. His music is performed by major orchestras and professional chamber ensembles in the US and abroad. He is an active conductor of both new music and standard orchestral repertory.
In addition to conducting numerous regional and metropolitan orchestras in the US, Iannaccone has conducted European orchestras including the Bohuslav Martinu Philharmonic, the Bavarian Festival Orchestra, the Janacek Philharmonic, the Moravian Philharmonic, and the Slovak Radio Orchestra.
Iannaccone's WAITING FOR SUNRISE ON THE SOUND was chosen as one of five finalists in the 2001 London Symphony Orchestra Masterprize competition from a field of 1151 orchestral works submitted. Other recent commissions include a quintet for clarinet and strings for Richard Stoltzman.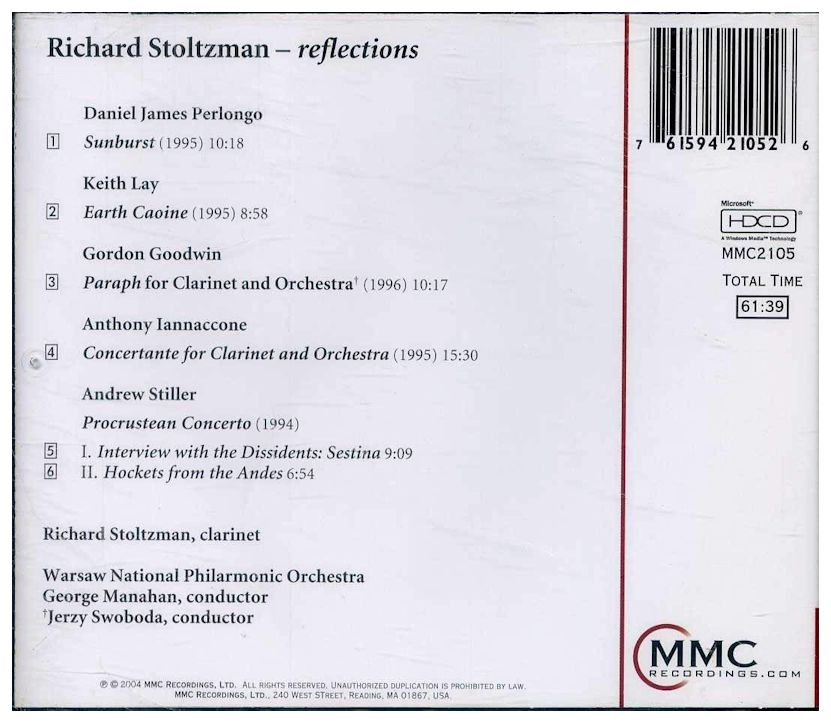 See my interview with George Manahan


From 1971 to 2013, he taught at Eastern Michigan University, where, for 30 years, he conducted the Collegium Chamber Orchestra and Chorus in late 18th- and early 19th-century repertoire.

More information about Anthony Iannaccone is available at www.iannacconeworks.com.

-- Names which are links refer to my interviews elsewhere on this website. BD