British conductor James Judd is internationally acclaimed for his remarkable versatility, unique musicianship and charismatic demeanor on and off stage. He is known for his exceptionally communicative style and compelling concerts and his regular performances in concert halls from Vienna to Tokyo are testament to his excellent contact with the public and musicians. His wealth of artistic activities have led him to cooperate with renowned orchestras like the Berlin Philharmonic, Rotterdam Philharmonic, Orchestre National de France, Gewandhaus Orchester in Leipzig, Royal Philharmonic, London Symphony Orchestra, English Chamber Orchestra, BBC Symphony Orchestra, NHK Symphony Orchestra in Tokyo and orchestras in Dallas, St. Louis, Baltimore and Montreal.
Judd is a prominent interpreter of British orchestral music and has recorded Elgar's Symphony No. 1 with the Halle Orchestra, which has brought him wide recognition from Elgar admirers. He has recorded extensively for the Naxos label in cooperation with the New Zealand Symphony Orchestra, where he was later appointed as Honorary Music Director. His recordings of works by Elgar, Vaughan Williams, Beethoven, Bernstein, Copland and Gershwin have been very well received. He has conducted the works of Gustav Mahler on international stages and his recording of Mahler's Symphony No. 1 was awarded the Gold Medal by Diapason in France and by Toblacher Komponierhäuschen for Best Recording of the Year. Maestro Judd has also recorded extensively for Decca, EMI and Philips.
Apart from his concert activities, James Judd is a regular guest on opera stages like the English National Opera, Wexford Festival and Glyndebourne Opera Festival, where he has conducted opera productions of Il trovatore, La traviata, Rigoletto, The Barbier of Seville, The Marriage of Figaro and Cinderella. Between 1993 and 1996 he was Artistic Director of the Florida Grand Opera where he presented Don Giovanni, The Masked Ball, La Bohème, Madame Butterfly and others. Besides staged opera productions, he has conducted the concert versions of Tannhäuser, Fidelio and La clemenza di Tito. He has also participated in recording the complete opera works of Meyerbeer and Donizetti.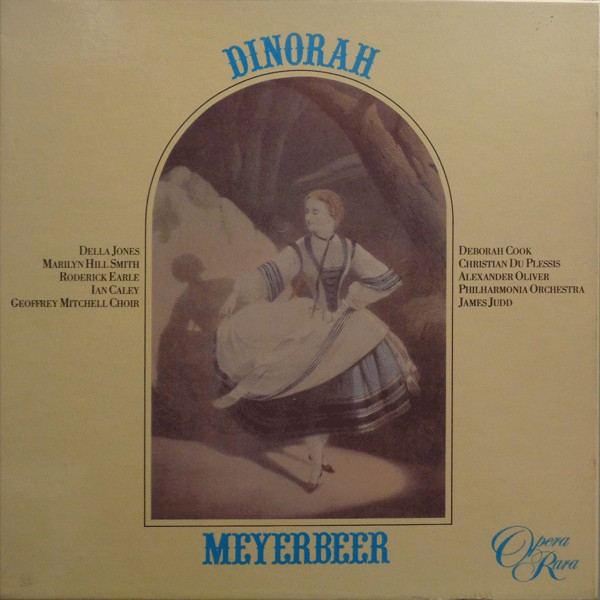 After completing his music studies at London Trinity College he became Lorin Maazel's assistant in Cleveland. After two years in the USA he returned to Europe where he became Executive Director of the European Community Youth Orchestra, whose Chief Conductor was Claudio Abbado. He accepted the position of Music Director of the New Zealand Symphony Orchestra for a period of eight years, and during this time contributed immensely to the artistic development of the ensemble and gained recognition on international concert stages. Under his leadership the orchestra undertook its first concert tour of Europe, performing in renowned halls like the Concertgebouw and Royal Albert Hall.
Past positions have included Music Director of the Israel Symphony Orchestra, Principal Guest Conductor of the Orchestre National de Lille in France, Adelaide Symphony Orchestra, and a groundbreaking 14 years as Music Director of the Florida Philharmonic Orchestra. During his tenure, this regional ensemble became an orchestra of note. Thanks to the introduction of innovative programs, the positive public response and support for its especially successful summer festival, the ensemble enjoyed significant artistic growth. Together with the Florida Philharmonic he made recordings of the works of Walton, Bernstein and Mahler which received numerous awards.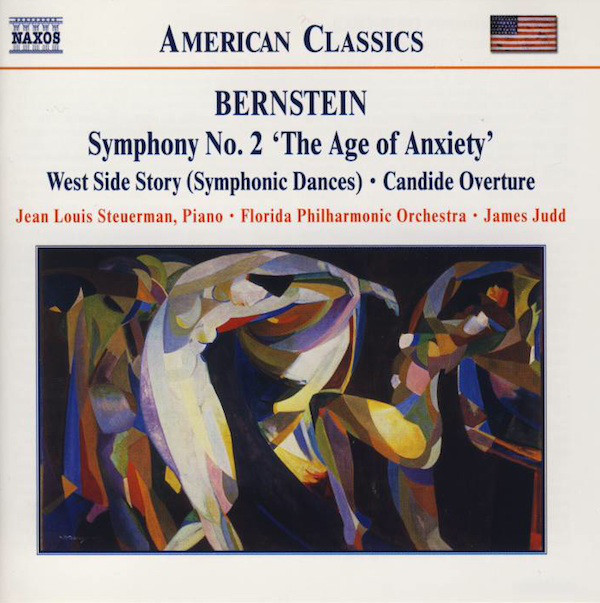 In addition to his international conducting career, James Judd has led the orchestras of the Juilliard School, Curtis Institute of Music, Manhattan School of Music, Guildhall School, Trinity College of London, Aspen Music Festival and the National Youth Orchestras of Australia and New Zealand.
Since 2007, he has been Principal Guest Conductor of the Asian Youth Orchestra, an ensemble of the most gifted musicians from mainland China, Hong Kong, Japan, Thailand, Vietnam, Taiwan, Philippines, Malaysia, Singapore and Korea.
In 2008 he established the Miami Music Project in Southern Florida which received generous support from the John and James Knight Foundation for the enhancement of education and training, providing performing opportunities for hundreds of children from different social backgrounds and underprivileged communities in the city. The Miami Music Project, inspired by the Venezuelan model El Sistema, opened a music academy for teaching in the Miami communities Doral and Little Haiti and is planning to open another academy in Little Havana and Liberty City. The project provides talented young musicians with the opportunity to practice and play orchestral works with the Miami Youth Orchestra.
Recent concert highlights have included performances of Britten's War Requiem at the Festival George Enescu with the National Radio Orchestra in Bucharest, staged performances of Carmina Burana at the spectacular desert ruins of Masada, a concert with the Monte Carlo Philharmonic Orchestra at the Palais Princier in Monte-Carlo, a tour in Asia and Europe with the Asian Youth Orchestra, concerts in Sarrebrücken and Frankfurt with the Daejeon Philharmonic Orchestra etc…
In September 2016 he was appointed Artistic Director and Chief Conductor of the Daejeon Philharmonic Orchestra. In November 2016 he conducted the opening concert of the Slovak Philharmonic as part of the Bratislava Music Festival.
From the 2017/2018 concert season James Judd is the Chief Conductor of the Slovak Philharmonic Orchestra. He conducted seven pairs of subscription concerts and the opening concert of the 2017 Bratislava Music Festival.

-- Biography from Danthois Artists Management (with slight corrections)
-- Names which are links in this box and below refer to my interviews elsewhere on my website. BD