The American soprano, Judith (Anne) Nelson (née Manes) (September 10, 1939 - May 28, 2012), was the daughter of musical parents. She studied music at St. Olaf College in Northfield, Minnesota, where she became a leading singer in its noted choir, and obtained her BA Music degree in 1961. On August 5, 1961, she married Alan H. Nelson. When she moved with her husband to Berkeley in 1962, she sang with the UC Berkeley Collegium and the Berkeley Chamber Singers. Her principal voice teachers were Thomas Wikman in Chicago, James Cunningham at Berkeley, and Martial Singher in Santa Barbara. She also studied piano for 12 years. She sang with music groups of the University of Chicago and the University of California at Berkeley.

An Alfred Hertz Memorial Fellowship of the University of California at Berkeley in 1972-1973 enabled Nelson to travel throughout Europe. She made her debut in 1973 in Paris, and began her career as a soloist, traveling in England and continental Europe. She joined the Five Centuries Ensemble, and met Geneviève Thibault de Chambure, who became her Parisian "angel." She was a founding member of Concerto Vocale, with René Jacobs, William Christie, and Wieland Kuijken, and a soprano soloist with Christopher Hogwood's Academy of Ancient Music. She made her operatic debut in Brussels in 1979, singing Drusilla in Monteverdi's L'incoronazione de Poppea with Alan Curtis, a performance repeated at the historic La Fenice in Venice.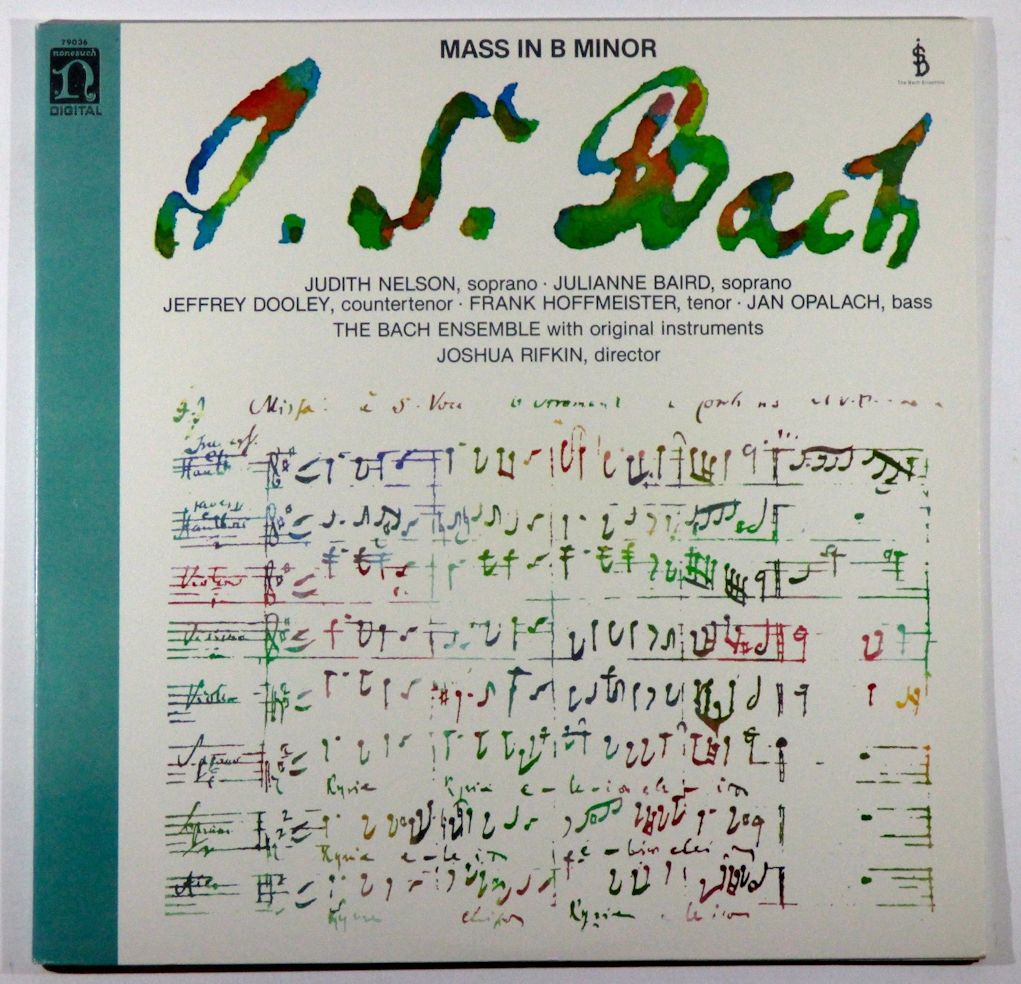 Nelson performed and recorded extensively as a soloist throughout North America (including Mexico), Europe, and Asia in concerts, operas, and for radio and television. She was acknowledged as one of the world's leading singers of the Baroque repertoire as the early music revival began. She sang with most of the major Baroque ensembles and orchestras including the Academy of Ancient Music, Concerto Vocale, the Bay Area's American Bach Soloists, the San Francisco Bach Choir, Toronto's Tafelmusik, Joshua Rifkin and The Bach Ensemble, and Massachusetts' Aston Magna Festival.

In the San Francisco Bay Area, Nelson was one of the founders of the Philharmonia Baroque Orchestra, and was on its Board of Directors. She sang and recorded often with the orchestra, and its first office was located in her home. She sang on Philharmonia Baroque Orchestra's debut recording, of George Frideric Handel's Apollo and Daphne, as well as in other works by Handel and Purcell. On stage, she sang several operas, including Handel's Teseo at the Boston Early Music Festival, and Sant'Alessio at the Nakamichi Festival in Los Angeles. With harpsichordist Laurette Goldberg and actress Rella Lossy, she formed the Elizabethan Trio. The singer Anna Carol Dudley was invited to join the group, renamed Tapestry. They toured every year with performances combining Renaissance and Baroque music with literature from various countries. Joshua Kosman wrote, "In music of Bach, Handel and countless other composers of the 17th and 18th centuries, Nelson brought a blend of technical panache and expressive fluency to her performances. The graceful elegance of her singing, combined with an ability to traverse the most challenging passages with complete assurance, made her regular appearances count among the reliable delights of the Bay Area's musical life."

Nelson performed with major symphony orchestras, including the Atlanta Symphony Orchestra, Baltimore Symphony Orchestra, Los Angeles Philharmonic Orchestra, National Symphony Orchestra, Saint Louis Symphony Orchestra, and San Francisco Symphony Orchestra. Although she was particularly noted for her performance of Baroque music, she also introduced compositions by American and English Composers.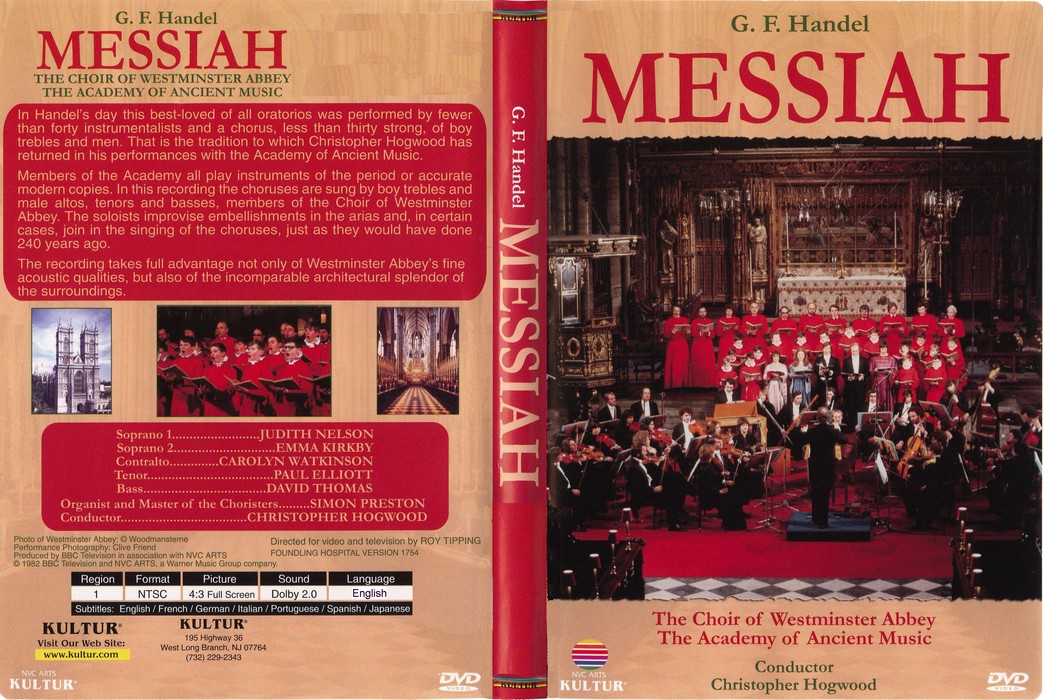 She has some 70 recordings to her credit, including LPs, cassette tapes, and CDs, many on the Harmonia Mundi and L'Oiseau-Lyre labels. Her recordings with such conductors as Hogwood and John Eliot Gardiner helped usher in a new era of historically informed performances of Baroque music. Of particular note is her role as first soprano on the Hogwood recording of Messiah, recorded in Westminster Abbey in 1980 for BBC TV, and now released on DVD on the Kultur label [shown above]. The classical performance magazine Music (January 2012) ranks that release as number 25 in a list of "The 50 Greatest Recordings of All Time." Other notable recording include: Belinda in Dido and Aeneas (Chandos) Handel's Alceste and La Resurrezione; Haydn Canzonets and Cantatas. She also performed on radio in France, Belgium, Holland, Federal Republic of Germany, Italy, Austria. Scandinavia, several Promenade Concerts on the BBC, and on Television.

In September 1989, in recognition of her contributions to music, St. Olaf College conferred upon her the honorary degree of Doctor of Fine Arts. She died peacefully on May 28, 2012 at the close of a 12-year battle with Alzheimer's disease. She was 72.



-- Edited from the Bach Cantatas website [Text only - photos added from other sources]
-- Throughout this webpage, links refer to my interviews elsewhere on my website. BD