Tzimon Barto is one of those rare musicians to have established a notable parallel career in another artistic field. Along with achieving great success as a concert pianist, he has drawn acclaim for his first book,

A lady of Greek origin

, a work of 28 poems, all of disparate style. To say Barto's intellect is rare would be an understatement. He speaks five languages; reads ancient Greek, Hebrew, and Latin; and is a scholar of literature, philosophy, natural science and the Bible. Barto's piano repertory is broad, encompassing works by Bach, Rameau, Tchaikovsky, Prokofiev, Gershwin, de Falla, Joplin, and many others.

Barto was born Johnny Barto Smith, Jr., on January 2, 1963, in Eustis, FL. At 5 he began taking piano lessons from his grandmother, and at 9 he wrote an opera, including the libretto. He studied music at Rollins College and the Brevard Music Center. From 1981-1985 he studied at Juilliard under the iconic piano pedagogue Adele Marcus, who suggested that her student change his name to Tzimon Barto.

Barto won the Juilliard Concerto Competition and twice won the Gina Bachauer Competition. At the behest of composer Gian Carlo Menotti, Barto, having also studied conducting, was invited to appear at the 1985 Spoleto Festival as both conductor and pianist. The following year Barto led performances there of Menotti's opera,

The Saint of Bleecker Street

.

1989 was a pivotal year in Barto's career. He debuted at the Vienna Musikverein in February with conductor Christoph Eschenbach, and his first recording -- featuring the Prokofiev

Third Concerto

, the Ravel

G major Concerto

, and the Gershwin

Rhapsody in Blue

-- was released on EMI.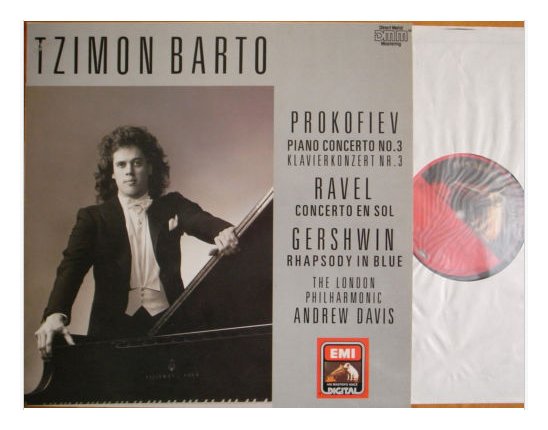 At the invitation of Herbert von Karajan, he appeared at the Salzburg Festival the following year. Barto became a familiar presence on the concert circuit thereafter, regularly appearing at major venues in the U.S. and abroad including New York, Philadelphia, San Francisco, Paris, Berlin, and St. Petersburg. Numerous recordings appeared in the 1990s and early years of the new century as well.

In 2001, his book

A lady of Greek origin

was published, and later a stage version of it was presented in Frankfurt, Germany, and Vienna (2005). Barto's collection on CD of keyboard works by Rameau, entitled

A Basket of Wild Strawberries

, was released in spring, 2006 on the Ondine label.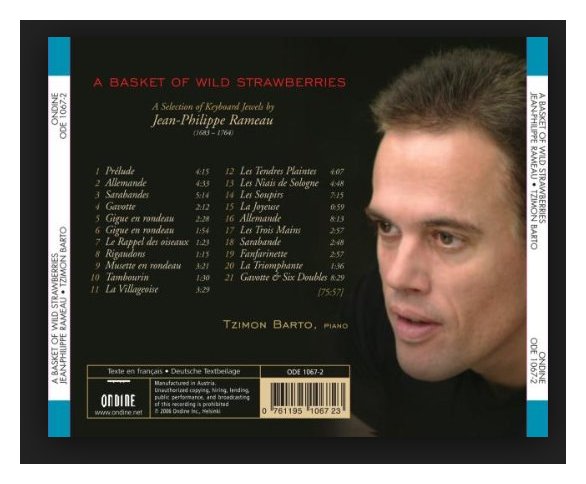 Barto has always been actively involved in contemporary music and created an international composition competition for piano solo in 2006 – the "Barto Prize".



-- Biography by Robert Cummings (with additions)

-- Throughout this page, names which are links refer to my interviews elsewhere on this website. BD