Michel Plasson is one of the most important French conductors from the later twentieth and early twenty-first centuries. He is well known for his interpretations of French opera, particularly those of Gounod and Massenet. He has also received praise for his work in the choral music of Duruflé and Fauré, and the orchestral works of Magnard, Ravel, and other French composers. He has not, however, limited himself to the French repertory, having conducted (and recorded) the Rachmaninov piano concertos with soloist Jean-Philippe Collard, the Brahms

Schicksalslied

, and works by Wagner and Verdi.

Plasson was born into a family of musicians. He showed unusual talent on piano as a child and took lessons from Lazare Lévy. He later enrolled at the Paris Conservatory, where he studied composition and percussion. In 1962, he received first prize in conducting at Besançon, then, at the suggestion of Charles Münch, traveled to the United States to study conducting for the next several years with Erich Leinsdorf, Pierre Monteux, and Leopold Stokowski.

Plasson's first major appointment came in 1966 when he was engaged to become musical director at Metz, a post he held for two years. In 1968, he accepted the dual conducting assignments of director of the orchestra and of the Théâtre du Capitole de Toulouse. In 1974, Plasson initiated a refurbishing effort on the Halle aux Grains, increasing its seating capacity to 3,000; upon completion of the project in 1977, he moved his orchestral operations there.

Fidelio

was the first important opera he conducted in the new hall. In 1979, he debuted at Covent Garden to critical acclaim and by the early 1980s had developed a concert schedule laden with so many guest appearances that in 1983 he had to resign his post as director of the Théâtre du Capitole de Toulouse, although he retained the orchestral directorship there. This move in no way signaled a reduced focus on opera by Plasson: in 1985, for example, he performed Puccini's

Turandot

to great acclaim and the following year, the Verdi

Requiem

, which he went on to record for EMI with his Toulouse ensemble and a quartet of soloists led by Julia Varady. In 1987, Plasson took on another conducting post, that of principal guest conductor of the Zurich Tonhalle Orchestra. Then in 1994, he accepted the position as music director of the Dresden Philharmonic Orchestra, which he concurrently held with his music directorship in Toulouse. All through the 1990s, his recording activity remained intense, especially in his Massenet series of operas. In 1999, he left the Dresden Philharmonic, but retained his long-held French post. Up until his retirement. In 2003, Plasson made numerous guest conducting appearances with various European and American orchestras, in addition to conducting at the world's most prominent opera houses, including the Met, the Chicago Lyric Opera, Covent Garden, and many others. Plasson has made about 50 recordings for EMI and a fair number for other labels as well. With his retirement, Plasson finally relinquished his long held post as music director of the Orchestre Capitole de Toulouse, but remains its Honorary Conductor.



-- Biography by Robert Cummings

-- Note: Names which are links (both here and in the text) refer to Bruce Duffie's interviews elsewhere on this website.

Michel Plasson has been called "France's most distinguished young conductor" and indeed his work here in America has been most impressive. He made his debut at the Metropolitan Opera during the 1976-77 season with
Dialogues des Carmélites
by Poulenc, and returned in that same work the following season. He has conducted
Carmen
and
Les Contes d'Hoffmann
with the New York City Opera. In the fall of 1981, Maestro Plasson made his debut with Lyric Opera of Chicago in
Samson et Dalila
by Saint-Saëns. The cast included
Yvonne Minton
, Carlo Cossutta and
Tom Krause
. The settings were built jointly for Chicago and San Francisco, and the production was recently seen on Public Television in the 1980 west coast performance. In addition to his operatic activities here, Plasson conducts operas and concerts in France, and is a regular guest at the Festival of Aix-en-Provence.
Michel Plasson came to international attention by winning the first prize in the 1962 Besançon Competition for Young Conductors. He continued his studies under such illustrious men as Erich Leinsdorf, Leonard Bernstein and Leopold Stokowski. In 1968 he was made Music Director of the Théâtre du Capitole de Toulouse, and since 1973 has been the General Director of that company. He has taken his orchestra on tour in Europe and the United States, and has directed the Orchestre de Paris. He has also conducted orchestras in Italy, Germany, Switzerland and Spain.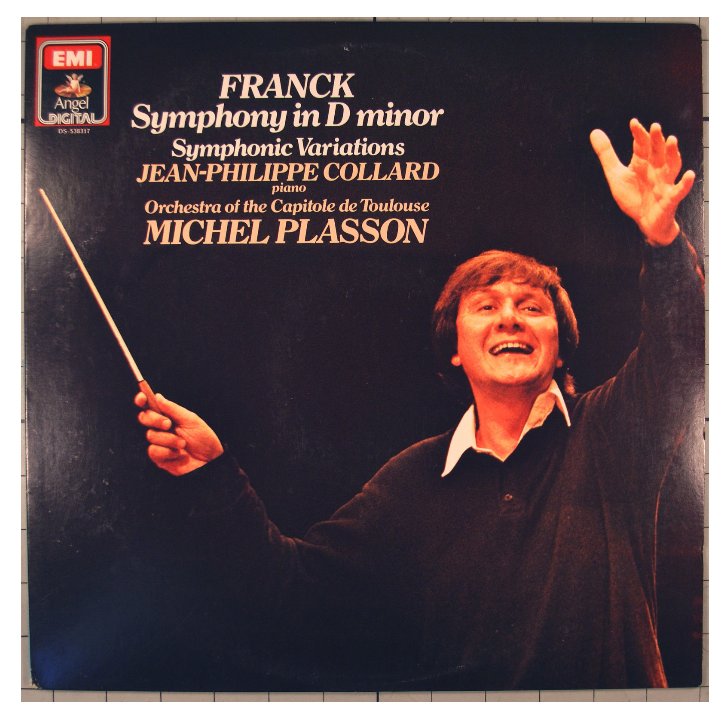 In addition to his busy concert life, Maestro Plasson has made many interesting and critically acclaimed recordings. Among them so far are
La Vie Parisienne
by Offenbach with
Régine Crespin
and Mady Mesplé;
Orfée aux enfers
(also by Offenbach) with Mesplé and Michel Sénéchal;
Mireille
by Gounod with
Mirella Freni
, Alain Vanzo and
José van Dam
; and of particular interest to members of the Massenet Society,
Werther
with
Alfredo Kraus
and
Tatiana Troyanos
. In addition, there are recordings of orchestral music, and during our conversation he mentioned that he will be making a new recording of
Manon
with Kraus and
Ileana Cotrubas
.
During the run of performances of
Samson
in Chicago, the conductor was gracious enough to see me to talk about Massenet. His schedule was very busy with rehearsals, performances, receptions and the like, and we had to move our appointment twice before finally getting together in his dressing-room during intermission of the performances. I had seen the opera earlier in the run, and was very happy to congratulate him on his fine work. We then settled down for a few minutes to chat about Massenet and other French composers. Here is some of what was said . . . . . .
Michel Plasso

n
: You are a friend of Massenet, no?
Bruce Duffie
: Yes, I admire his works very much.
MP
: The American people like Massenet more, I think, than the French people!
BD
: [Surprised] More??? Why?
MP
: I don't know. It's a problem
BD
: The critic Romain Rolland said that Massenet is at the heart of every Frenchman.
MP
: Yes, that's true.
BD
: How so?
MP
: His music is full of tenderness and emotion. It is very delicate, very pretty.
BD
: Moreso than others'?
MP
: He had such a great talent for melody. The best word for Massenet is "charm" - like a fair perfume.
BD
: Do you find this in all his works, or just a few?
MP
: No, I like very much
Werther
and have made the recording. Next year I will do
Manon
with Cotrubas and Kraus.
Don Quichotte
is a very good piece. I think Massenet is better in the intimate opera, more than in the grand operas. I'm not so sure that
Hérodiade
is as good. The best Massenet is the intimate - three or four persons, but not the big operas.
BD
:
Manon
is big, isn't it?
MP
: Yes, but it is not the same as with
Hérodiade
, which is a grand opera like Gounod or Meyerbeer with many people.
Werther
is an opera with (usually) just two or three people at a time. All the scenes are very intimate.
Manon
, too. The
Cours-la-Reine
has many choristers, but the
Saint-Sulpice
has only the two people - just Manon and Des Grieux. The melody of
La Rève
... [At this point, Plasson gives a sigh and has a huge smile on his face.] Massenet was very important for the French School of Music at the end of the 19th Century. With Gounod, these two inspired French music.
BD
: From him comes the rest?
MP
: Absolutely. He was the inspiration for the French music that followed him.
BD
: I agree that he inspired French music, but did he inspire any of the Italians - Puccini, for instance?
MP
: Massenet had an extraordinary talent for melody, and I don't find any Italian-ness there. Massenet's music is refined; it has specific French colors. Also, he was a composer of women. He loved the women and we hear this in his music.
BD
: As much as Richard Strauss and his gallery of women?
MP
: Yes, you are right.
BD
: Is there any more connection between them other than just the fact that they both drew a gallery of female portraits?
MP
: No, just that they both loved women. That is all the connection.
BD
: Was Massenet influenced by Wagner and the "Music of the Future"?
MP
:
Every
composer is influenced by Wagner. Debussy, too. It doesn't matter if you like Wagner or not, there is an influence. Debussy had refused to acknowledge certain aspects of this influence, but in a subtle way there is a large influence on every composer, and this includes Massenet. You know, Franz Liszt liked French music, and his contact with Massenet was very interesting.
* * * * *

BD
: Let me ask you a bit about
Werther
. It is a German story, but it's a French opera. Is there any kind of mixing of the two bloods?
MP
: It's the same as with
Faust
. The libretto is very different, but the most important thing is the music. The musical atmosphere of
Werther
is very near to the atmosphere of Goethe. This atmosphere is of love and solitude, and the drama is sadness and sorrow. The French text is not very ... [pauses for a moment]
BD
: [Trying to be helpful] It's not very French. Something of an adaptation?
MP
: Yes, a
free
adaptation! [Both have a great laugh] And
Faust
is the same.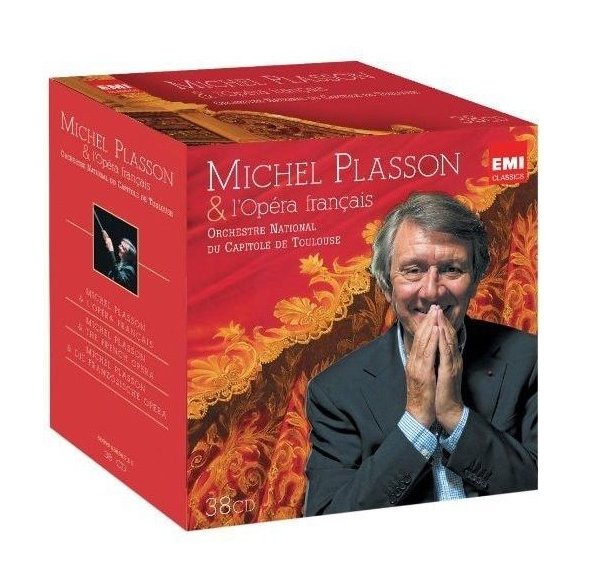 BD
: What are the differences between these two - Massenet and Gounod? Are they two of a kind?
MP
: They are both geniuses of melody. There are many things that are comparable. It was very easy for Gounod to write poetic melodies, but he didn't have the strong dramatic force of the other composers. In
Faust
you have the garden scene which is very beautiful and very poetic, but the church scene is not very dramatic. It was very hard for Gounod to write for dramatic situations. It's poetic and melodic, but does not have the strong heart like Verdi. Massenet is different because his music is extremely sensual. The great characteristic of Massenet is sensuality.
BD
: What about the orchestration of Massenet - is it good, is it solid?
MP
: The orchestration is done specifically for the voice, to help bring out as much brilliance as possible. This is very clever. He's not a symphonic composer. There are not very many pieces for orchestra alone - just the
Piano Concerto
and the
Scènes Alsaciennes
. Not many things.
BD
: What about the smaller operas such as
Le Portrait de Manon
or
Thérè
se - do these work as well as the larger works, or others that are not as well-known?
MP
: I have not yet conducted
Esclarmonde
or
Sapho
, but I know them from playing them on the piano. I have played over all these pieces and have discovered that the major scores of Massenet are
Werther
,
Manon
,
Don Quichotte
, and
Le Jongleur de Notre-Dame
. Do you know
Le Jongleur
?
BD
: Yes, I have heard the recording. Here in Chicago in the 1920s, Mary Garden sang Jean! Do you think it works well that way? [See my article
Massenet, Mary Garden, and the Chicago Opera 1910-1932
.]
MP
: No. It needs the tenor. Another beautiful piece is
Don Quichotte
, but there the best parts are with Quichotte and Sancho alone, not with everybody else. The first act is not the best, with the crowd and the Spanish flavor.
BD
: [Gently protesting] But it's fun! We had a lovely production here in 1974 with
Ghiaurov
, and he's back for it again this year.
MP
: Ah yes. But the best part is the prayer scene and time with Sancho - the small, intimate scenes. This is the talent of Massenet, a remarkable characteristic. He is not antiquated, his is not out of date. Like all the great composers, he wrote music for all time. This is very important.
BD
: Does the music of Massenet speak to the whole world?
MP
: Oh yes, very much.
BD
: What about some of his students - Chausson, Dukas...
MP
: Ah, I adore Chausson. I have recorded his
Symphony in B-Flat
. He is a great composer.
BD
: What about his opera
Le Roi Arthus
? Why is it never done?
MP
: This is a beautiful piece, and it's never done in France, either. The people are not curious.
BD
: Should we be more curious for these unknown works?
MP
: There are many operas from the 19th and early 20th centuries that are fantastic.
Ariane et Barbe-bleu
of Dukas is a very beautiful piece.
Le Roi Malgré Lui
of Chabrier is some of the most original music in the world. The spirit of Chabrier is extraordinary.
BD
: What about Vincent D'Indy?
MP
: Ah, he was a very scholarly composer; very academic, but very interesting. Three months ago I recorded the
Second Symphony
for EMI. It had not been recorded before except for a performance with Monteux. It's beautiful, but it is very intellectual.
BD
: Is it
augenmusik
, music for the eyes?
MP
: No, it's music for the head.
BD
: And Massenet is for the heart?
MP
: Absolutely. That's correct, yes.
BD
: I'm trying to get a perspective on all of these composers - Massenet, his circle, his students and friends.
MP
: He was a fine professor and a great influence on all French musicians, as was Gounod.
BD
: Since you are here for
Samson
, where does Saint-Saëns fit in?
MP
: Saint-Saëns is a great composer, but we don't know his works except for
Samson
. Just this one is still done.
BD
: The rest are not as good?
MP
: No, I'm not sure. We just don't know these operas. We know the orchestra music and the concerti. His
Piano Concerti
are very, very good. He was a great composer for the soloists.
BD
: Vocal soloists, too?
MP
: No, just the instrumentalists. He's a fantastic composer for the piano, 'cello, violin... and the
Third Symphony
is very good.
BD
: Who are the contemporary French composers that follow in the footsteps of these giants?
MP
: We have three or four great composers including Messiaen and Dutilleux. Dutilleux is a great composer in the French traditions; a great symphonist with color and a flair for orchestration. Also Serge Nigg. When I toured with the Toulouse Orchestra this year in March and April, we played 22 concerts and brought the first piece by him to America -
Million d'oiseaux d'or
.
BD
: Is it a lyrical piece?
MP
: Very lyric, but also very dramatic.
Serge Nigg (June 6, 1924, Paris - November 12, 2008)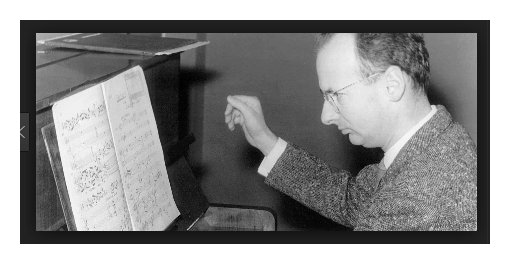 After initial studies with Ginette Martenot, Nigg entered the Paris Conservatory in 1941 and studied harmony with Olivier Messiaen and counterpoint with Simone Plé-Caussade. In 1945, he met René Leibowitz, who introduced him to the twelve-tone technique of composition. After completing a

Concerto for Piano and Wind Instruments

and a

Concerto for Piano and String Orchestra

(both 1943), and the symphonic poem

Timour

(1944), he became the first French composer to write a dodecaphonic work when his

Variations for Piano and 10 Instruments

appeared in 1946. This piece was premiered at the International Festival of Dodecaphonic Music, organized by Leibowitz in 1947.

In 1956, Nigg was appointed a member of the Music Committee for French state broadcasting. From 1967 to 1982, he was a member of the music management for the French Ministry of Culture, after which he taught classes in instrumentation and orchestration at the Paris Conservatory, and became President of the Société Nationale de Musique. He was elected to the Académie des Beaux-Arts in 1989 and served as its President in 1995.

BD
: Who are the opera composers coming along today?
MP
: Nobody. It's terrible - nobody writes for the opera. Messiaen, I think, is writing an opera now, but it won't be finished for another year or two. It should be a very important work.
At this point, Maestro Plasson was being summoned to the stage for the next act of
Samson
. I asked if he were going to return to Chicago and he said that they were trying to work something out for 1983, but did not know the details yet. So I thanked him, and hoped he would, indeed, be back again.
[At Lyric Opera of Chicago, Plasson appeared in three seasons. Besides the 1981
Samson
which opened the season, in 1983 he led
Lakmé
with Luciana Serra,
Barry McCauley
,
Sharon Graham
, and Dimitri Kavrakos. The ballet was directed by
Maria Tallchief
. Finally, in 1984 he conducted the Ponnelle production of
Carmen
with
Alicia Nafé
and
Teresa Berganza
in the title role, Plácido Domingo and Maurizio Frusoni as Don José and Michael Devlin as Escamillo. In the comprimario role of Remendado was
Florindo Andreolli
.]
* * * * *

Bruce Duffie is an announcer for WNIB, an FM station in Chicago that broadcasts classical music. He has interviewed many leading musicians - some of which have been on the air and some of which were recorded for the Archive of the School of Music at Northwestern University, where the area of specialization is 20th Century Music. Currently he has a series of interviews appearing in
Wagner News
, the monthly newsletter of the Wagner Society of America, and there are plans to begin a new monthly magazine devoted to opera where the interviews will appear one-per-issue along with occasional articles. In addition to all of this, Duffie gives lectures during the season for Lyric Opera, and speaks throughout the year on operatic topics to groups in and around Chicago.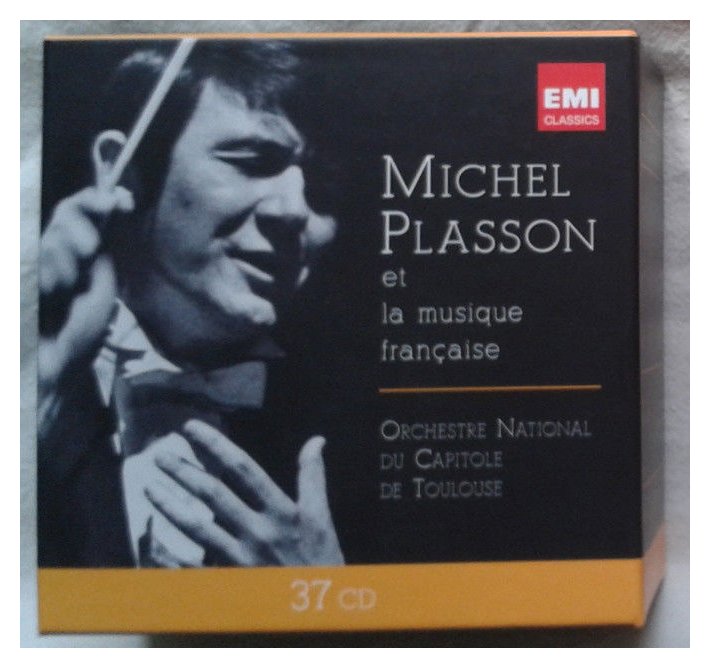 © 1981 Bruce Duffie
This interview was recorded in the conductor's dressing room backstage at Lyric Opera of Chicago on October 19, 1981. The transcription was made and published in the Massenet Newsletter in January, 1982. It was re-edited, photos were added, and it was posted on this website in 2013.

To see a full list (with links) of interviews which have been transcribed and posted on this website, click here.
Award - winning broadcaster Bruce Duffie was with WNIB, Classical 97 in Chicago from 1975 until its final moment as a classical station in February of 2001. His interviews have also appeared in various magazines and journals since 1980, and he now continues his broadcast series on WNUR-FM.
You are invited to visit his
website
for more information about his work, including selected transcripts of other interviews, plus a full list of his guests. He would also like to call your attention to the photos and information about
his grandfather
, who was a pioneer in the automotive field more than a century ago. You may also send him
E-Mail
with comments, questions and suggestions.