His mellifluous bass-baritone voice delighted opera audiences




By Alan Blyth,

The Guardian

, Sunday 29 October 2000 [Text only - photos added for this website presentation]

For an appreciable number of years, the role of Papageno at the Vienna State Opera was synonymous with the name of Walter Berry, who has died aged 71. His reading of the role became indelibly imprinted on the mind of audiences, and not only in the Austrian capital; he sang it throughout the German-speaking world and beyond, though, sadly, never in London, where his talents were unaccountably neglected throughout a career of more than 40 years on the operatic stage.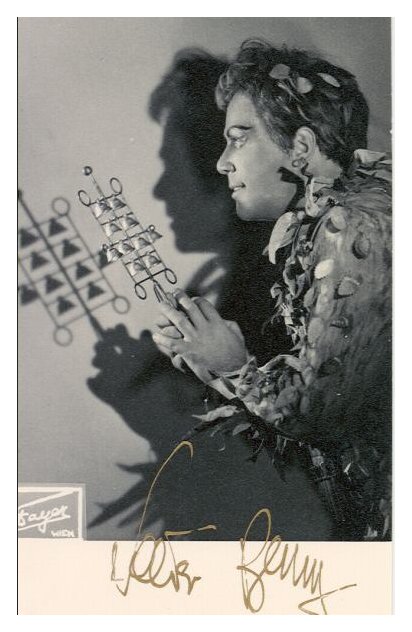 When he was belatedly called to Covent Garden, as late as in 1976, it was as Barak, the plain man personified, in Richard Strauss's Die Frau ohne Schatten, a deeply-felt and moving portrayal in which he deployed his rich and mellifluous bass-baritone voice to notable effect, seconding his vocal attributes with the appropriate body language.

In 1986, he returned in a very different Straussian part, that of the impecunious, rascally Count Waldner, in Arabella. The voice of a singer by then well into his 50s seemed hardly affected by the passing years, and, quite recently, he was heard on disc in the tiny, but important, part of the Major Domo to Renée Fleming's Countess Madeleine, in the final scene of Strauss's Cappriccio. Berry brought significance to his phrases, as he had done throughout his lengthy career.

That began while he was still a student at the Vienna Music Academy in 1947 (studying with several notable teachers), when he made his stage debut singing Simone in Gianni Schicchi, Falstaff in Nicolai's The Merry Wives Of Windsor, and van Bett in Lortzing's Zar und Zimmermann.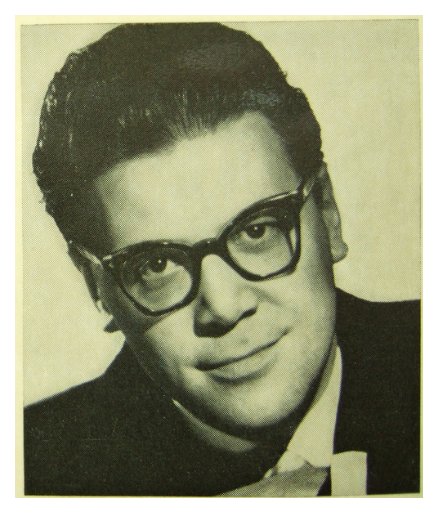 Photos of those productions show the young Berry as obviously a singing-actor of great promise. That was fulfilled when he gained a contract at the Vienna State Opera in 1950, remaining with that ensemble for the rest of his professional life, while commuting in the summer to the Salzburg festival, where he sang regularly from 1952 onwards, creating several roles in operatic premieres.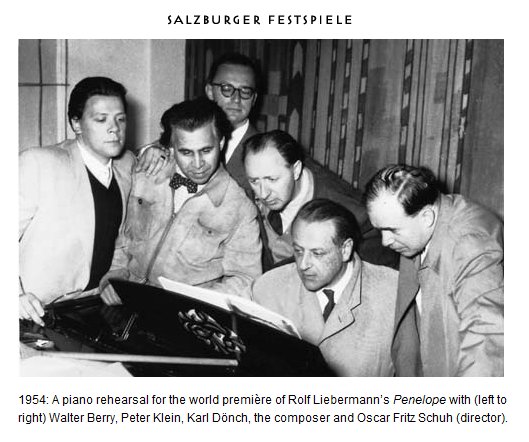 Although he first undertook small roles in Vienna - such as Silvano in Un ballo in maschera - he was soon promoted to Masetto in Don Giovanni, and then to Papegeno and Figaro, which became his calling-card in other houses. He was also a noted Guglielmo, later Don Alfonso, in Così fan tutte, singing the latter role in Karl Bohm's classic 1962 recording for EMI. His first appearances on stage in London took place during the visit of the Vienna State Opera to the Festival Hall in 1954, when he appeared as Figaro and Masetto.

As the years went by, Berry's voice grew in strength and range, and he began to tackle more dramatic repertory. His assumption of the title part in Berg's Wozzeck was one of the summits of his achievement, the downtrodden soldier to the life, but he was also admired, among many other parts, as Amonasro (Aïda), Jochanaan (Salome), the four villains in Offenbach's The Tales Of Hoffmann, Cardinal Morone, in Pfitzner's Palestrina, and, eventually, Wotan, in Die Walküre, one of his roles at the Metropolitan Opera House, New York, where he made his debut in 1966 as Barak.

Another of Berry's specialities was the title role in Bartok's Duke Bluebeard's Castle; his recording of that part, with his then-wife, mezzo Christa Ludwig, and conducted by Istvan Kertész, is still considered one of the best renderings of the opera on disc. This was one of the many examples where Berry subsumed his genial presence in the cause of enacting an unsympathetic part.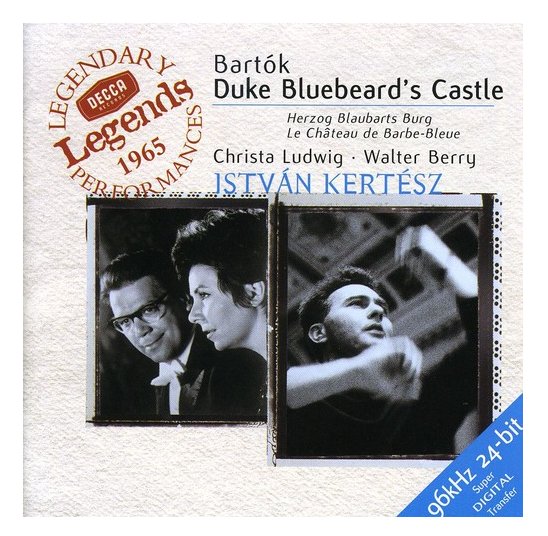 Berry and Ludwig married in 1956 and divorced in 1971. While they were a pair, they frequently appeared together on stage and in concert. Berry's truly Viennese Baron Ochs, to Ludwig's authoritative Marschallin, was a partnership worth catching in the 1960s in Vienna. It is preserved on record in the set conducted by Leonard Bernstein, who also accompanied the couple in the piano-version of Mahler's Knaben Wunderhorn cycle.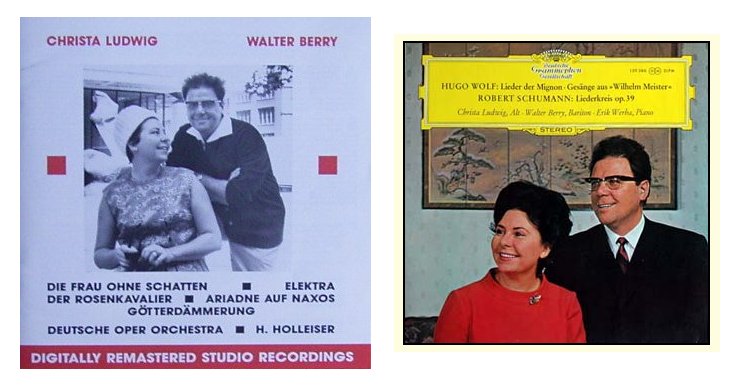 Berry was an accomplished interpreter of lieder, and a noted soloist in many choral works. He also enjoyed letting down his hair in operetta, especially as Dr Falke, in Die Fledermaus. In everything, his innate musicality was always in evidence. Nothing in his performances was exaggerated; everything emerged from the given text. Nor did he ever extend his talents beyond their natural limits, which probably accounts for the fact that his career lasted so long.

He is survived by his son.

• Walter Berry, opera singer, born April 8 1929; died October 27 2000