Dame Gwyneth Jones
A Conversation with Bruce Duffie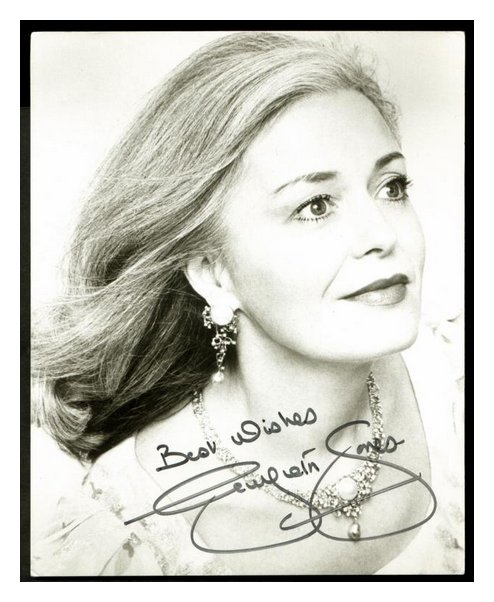 Gwyneth Jones was born to Edward George and Violet Webster Jones in 1936, in Pontnewynydd, Wales. Her studies with Arnold Smith and Ruth Packer at the Royal College of Music in London were made possible by a scholarship from the County Council. She also studied at the Accademia Musicale Chigiana in Siena, at Herbert Graf's International Opera Centre in Zurich, and with Maria Carpi in Geneva. Jones' professional debut, as a mezzo-soprano, was the role of Annina in

Der Rosenkavalier

with the Zurich Opera in 1962. Shortly afterwards, she noticed her voice moving upward, which allowed her to sing her first soprano role of Amelia in

Un Ballo in Maschera

. She was also heard singing Lady Macbeth for the Welsh National Opera and the Royal Opera, and heard filling in for Leontyne Price and Régine Crespin at Covent Garden. [

The broadcast of

Il trovatore

has been issued by the Royal Opera, and is shown below

.]

After performing roles such as Santuzza, Desdemona, Donna Anna, Aïda, and Tosca, she made appearances at the Vienna State Opera, La Scala, and at principal opera houses in Berlin, Paris, Hamburg, and Rome.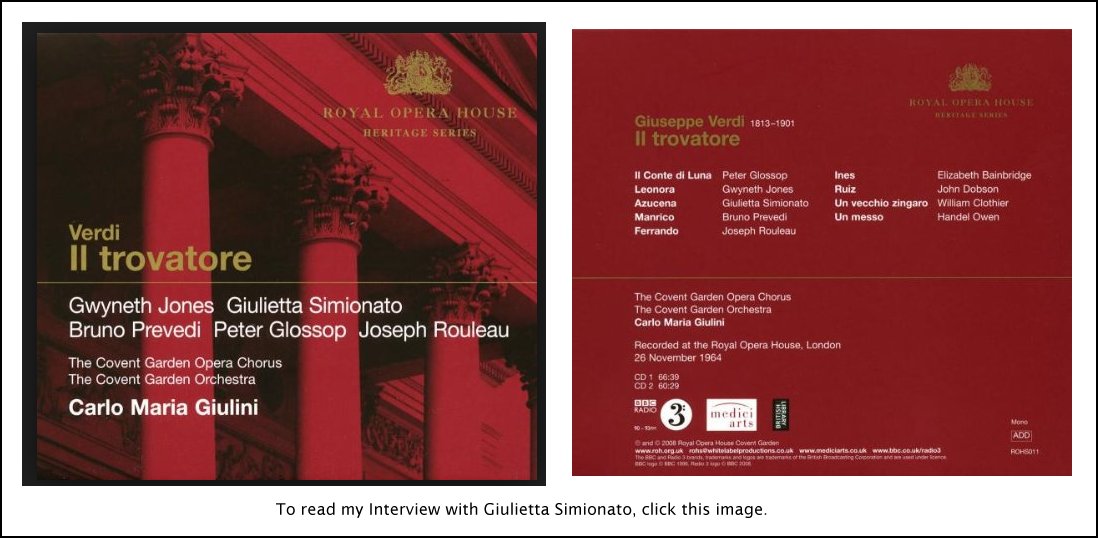 Also, see my interview with

Peter Glossop


Shortly after Jones made her 1966 American debut in the title role in Cherubini's

Medea

, she married Till Haberfeld, a director, with whom she had one child. She achieved American success with her performance of

Fidelio

with the San Francisco Opera and for her Metropolitan Opera debut as Sieglinde in

Die Walküre

. One of Jones' greatest achievements was doing all three Brünnhilde roles in the Bayreuth centennial

Ring

Cycle under Pierre Boulez and Patrice Chéreau. (This Grammy-winning recording is available in both audio and video versions.)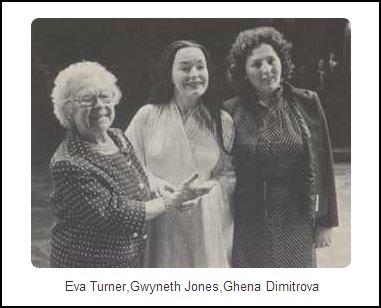 Jones entered a new phase of her career when at the 1984 Los Angeles Olympics, she gave her first performance of Turandot, a role she had learned from her former teacher Dame Eva Turner. [Vis-à-vis the photo at left, see my interview with Ghena Dimitrova.] She also took on the roles of Minnie in

La Fanciulla del West

, the widow Begbick in

Mahagonny

, and the mother in

Hänsel und Gretel

. She also undertook the roles of both Elisabeth and Venus in Götz Friedrich's production of

Tannhäuser

at the Bayreuth Festival in the 1970's, and has also been credited with the unique achievement of having performed all three major female roles in

Elektra

on stage.

Jones also performed in concerts and Lieder recitals, television and radio broadcasts and participated in several film projects, including the epic television series,

Wagner

, in which she played the first Isolde, Malvina Schnorr von Carolsfeld. She has also devised for herself a couple of one-woman music-theatrical shows -

O, Malvina!

and

Die Frau im Schatten

- which are inspired by real historical characters, namely, Malvina Schnorr von Carolsfeld and Pauline de Ahna (wife of Richard Strauss). The soprano part in the

Symphony No. 9

, titled "Vision of Eternity", by Welsh composer Alun Hoddinott was written for, and premiered by, her.

In 2003 Gwyneth Jones made her debut as director and costume designer in a stage production of

Der Fliegende Holländer

in Weimar, Germany. She has also given master-classes for young singers and acted as an adjudicator in international vocal competitions, including the 2009

BBC Cardiff Singer of the World

competition. In June 2007, she created the role of the Queen of Hearts in the world premiere of Unsuk Chin's new opera,

Alice in Wonderland

, at the Bavarian State Opera. In February 2008 she sang the part of Herodias in Stephen Langridge's production of Richard Strauss'

Salome

at Malmö Opera in Sweden. She repeated this role in August 2010, alongside the Salome of Deborah Voigt, in a concert performance at the Verbier Festival in Verbier, Switzerland.

Gwyneth Jones was awarded the CBE (Commander of the Order of the British Empire) in 1976 and was promoted to Dame of the British Empire (DBE) in 1986. She is also the recipient of numerous musical/cultural awards and honours from many different countries and organisations, including the Verdienstkreuz 1. Klasse of the Federal Republic of Germany, the Golden Medal of Honour in Vienna, the Austrian Cross of Honour First Class, the Shakespeare Prize, and the Puccini Award. She is a Kammersängerin at both the Wiener Staatsoper and the Bavarian State Opera as well as awarded Commandeur de L'Ordre des Arts et des Lettres in France. She has also been conferred honorary doctorates by the University of Wales and the University of Glamorgan. She is currently the President of the Wagner Society of Great Britain.



-- Throughout this page, names which are links refer to my Interviews elsewhere on my website. BD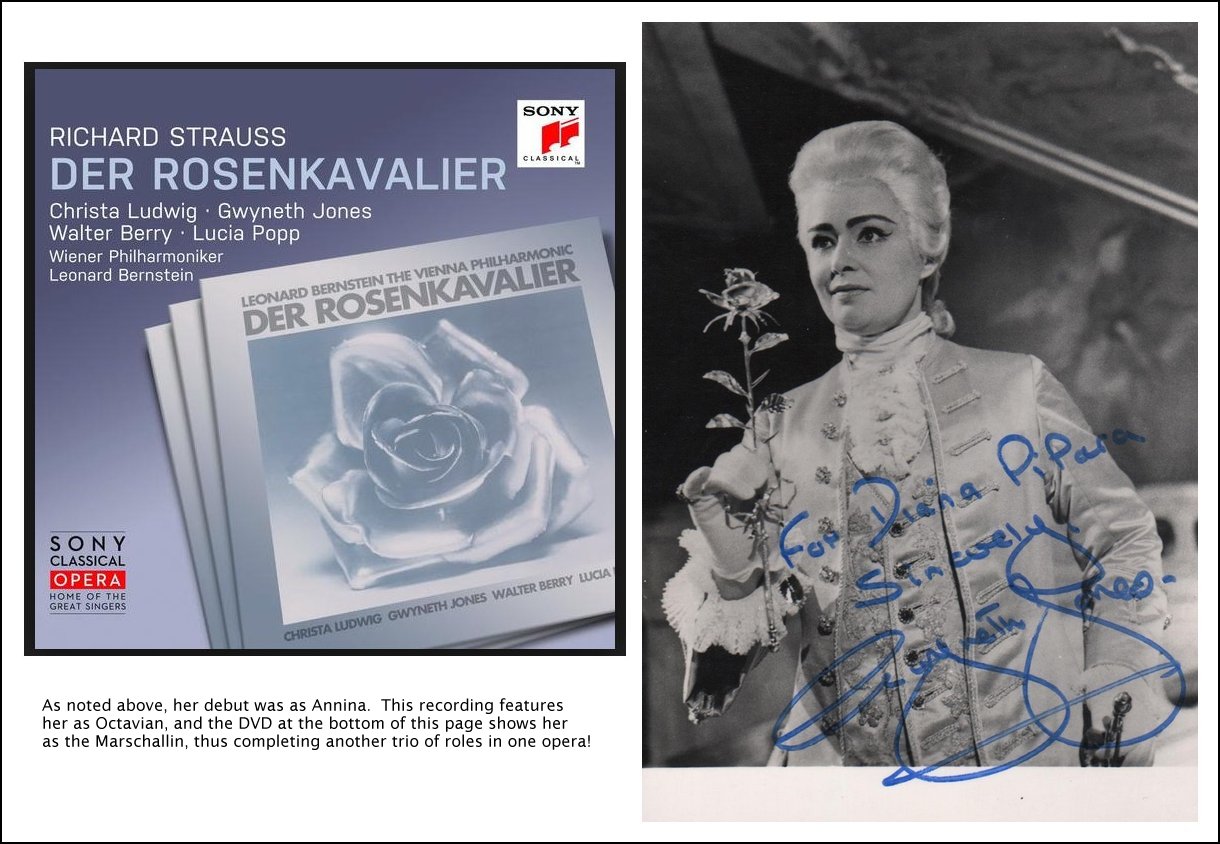 Gwyneth Jones only sang with Lyric Opera of Chicago on one occasion —

Fidelio

in 1975 with Jon Vickers, Walter Berry, Franz Crass, Patricia Wise, Enoch Sherman, and Arnold Voketaitis, conducted by Yuri Ahronovich and directed by Ande Anderson — so this interview was held on the telephone when she was in San Francisco in June of 1985 for their

Ring

. Actually, as she notes in the conversation, she only sang one of the operas, but was happy to speak about the entire work — which she knew very well . . . . . . . . .




Bruce Duffie

: Let us begin with Wagner. You've sung Brünnhilde in all three of her

Ring

operas. Is it better or worse, or not make any difference, when one singer sings the same part throughout the cycle?



Gwyneth Jones

: It's most definitely better if it's the same person. I would have dearly loved to have done it here in San Francisco, and in fact I was originally the first person to be invited. But unfortunately the

Ring

needs such a long time to rehearse and you have to be around for about six weeks for each opera. Because one gets booked up so many years ahead, I just didn't have that much time to give. I would have been free for the actual performances and two or three weeks rehearsal, but I didn't have six or seven weeks rehearsal available. This is why I wasn't able to come to do the whole three. Just before I was here, whilst they were rehearsing the

Götterdämmerung

and the

Siegfried

, I was doing a new production of

Tristan

in Brussels, which had been planned many years ahead. Before that I was in Vienna for

Elektra

and other things. One gets booked, oh, goodness, many, many years ahead. We are already now talking about 1990 and after.



BD

: Is that a good feeling for you as a performer, to know that you will be singing in certain places at certain times?



GJ

: It has advantages and disadvantages. One disadvantage now, of course, is that I wasn't able to accept to do the

Ring

, which I would have loved to have done, especially as Terry McEwen has been a dear friend of mine for many years, and I really felt awful not being able to accept this invitation. But he said that he wanted to have me, and I came to do the

Valkyrie

, which I also did two years ago. But even then I wasn't available for the first performances. It was originally Jeannine Altmeyer, who is singing Sieglinde now, who did the Brünnhilde. I came in for a few performances at the tail end because the time had already gone.



BD

: [With a gentle nudge] You're just too busy!



GJ

: [Laughs] This is the advantage and disadvantage of engagements made a long time ahead. You can plan your holidays, you can plan to be with your family, you have a choice of what you would like to do and with whom you do it. But sometimes there might be a project that comes up a little later, and you've already given your time away.



BD

: Let us talk about the character of Brünnhilde. Is she a God and then human, or is she always human, or what?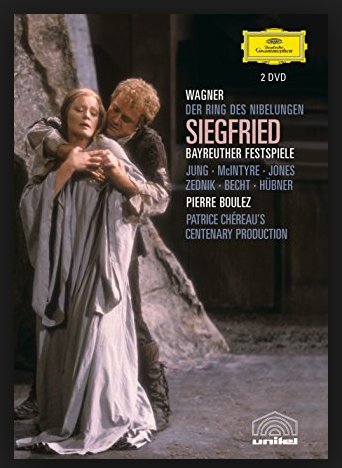 GJ

: She's very definitely first a God, and then she becomes human. I first did it in the Chéreau

Ring

. The fact is that Wotan banishes her onto this rock and he takes away in a way her Godhood. He leaves her there to be found by the first man that comes along. Actually, the first sort of human feelings that she has is when she witnesses the love between Sieglinde and Siegmund in the

Valkyrie

. This is the first time she has seen human love expressed, and she's very deeply moved by this. This is what makes her then disobey her father, although, as she says, she's only doing what she knows is his wish.



BD

: If she had not disobeyed her father, would she have been happy remaining a God forever?



GJ

: Oh, that's a big question! [Both laugh] Then the

Ring

wouldn't take place because the whole story would change. If she just went on being a Valkyrie, then she would never meet Siegfried, and the story would not continue. But who knows! [Huge laugh] Maybe she would have got one of the warriors they brought out! [More laughter]



BD

: Is she happy with Siegfried?



GJ

: Oh, she's deliriously happy with Siegfried. She was very, very close to her father, and loved him very, very dearly. This is very important because until she meets Siegfried, her father is the really the only man and the only figure that she has to love.



BD

: Is this part of her confusion, that when she awakens she doesn't know how to treat Siegfried?



GJ

: Of course, because he's all mixed-up, too. She still has this feeling of being a virtuous warrior-maiden who's never had anything to do with men except her father. She's never even seen a man properly, and never had anything to do with men. On the other hand, she's old enough to be his mother. It was she who told Sieglinde that she was going to have Siegfried, so she has sort of motherly feelings for him. She also has great pity feelings because she knows that his mother died giving birth to him.



BD

: In the third act of

Valkyrie

, Brünnhilde knows that she must protect Sieglinde. Does she know that it'll be Siegfried who may be her salvation?



GJ

: Of course, it's Brünnhilde's idea that it should be Siegfried because her father, Wotan, literally says that the first man that comes along is going to own her. So she says not to let it be just any man, let it be the strongest man, the most wonderful man... for instance, Sieglinde is going to have this baby!



BD

: Does Wotan know that Siegfried will be this salvation?



GJ

: Yes, of course, because this is the direction of Fricka. Fricka is talking about the fact that this incest is going on, and how disgusting it is, and it is one of the reasons that Wotan wants to have Siegmund killed. They are twins, and they are having an incestuous affair. But really, it's Wotan's doing because he has planted them together. He's made that whole thing happen in order to try to get a

Helden

who is going to be able to save him from this curse. This is whole monologue in the second act of

Valkyrie

.



BD

: Does Wotan originally think that it would be Siegmund who will be his

Helden

?



GJ

: This is what I mean. First of all, Wotan thought it would be Siegmund. It's Brünnhilde who gives him the idea that Sieglinde is going to have this baby now, and wouldn't you let this

Helden

come and find me? So it's actually Brünnhilde who puts the idea into Wotan's head that it should be only a person of the standing of Siegfried.



BD

: Is the whole

Ring

story too complicated?



GJ

: No, I don't think so. It's very complicated, but you can get it all sorted out. In fact, it's quite interesting, and a lot of fun to figure out who the various characters belong to, where they come from, who's the mother of who, and who is the wife of somebody else. It's very involved. [Both laugh]



BD

: At the end of the

Ring

, after Brünnhilde's immolation and the last orchestral postlude, is this the dawning of a new age of man, or is it the redemption of the world, or is it just simply the end of the

Ring

drama?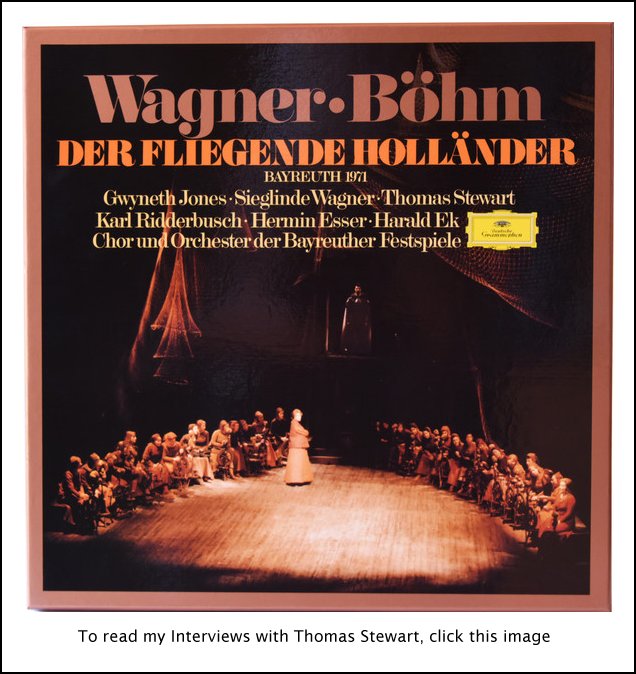 GJ

: That is very often left over. The thing is that the world goes on, but this has left the question. If there has been a war, or if there has been a dictator, or if there's been somebody bad, it comes to an end and the world goes on. One doesn't know if lurking in the background somewhere there's another Hagen, or Alberich, or a Hitler, or whoever. One always hopes for peace, and one always hopes that people can live side by side. Unfortunately there's often something that comes along that doesn't make this possible.



BD

: Do you think that will ever happen?



GJ

: Wouldn't it be wonderful if it did!



BD

: How political can the

Ring

be?



GJ

: This depends on the regisseur, and how they want to use the material. It was taken from a saga, from the

Nibelungen Geschichte

[

Story of the Nibelung

] which a fairy-tale myth. But one can apply everyday things to it, which is not necessarily the right thing to do.



BD

: You don't need to name names, but are there regisseurs who try to read too much into the

Ring

?



GJ

: I wouldn't like to say that. Any regissseur would have to look for his own interpretation of it.



BD

: I just wondered if any of them are taking too many liberties with the text or with the stage direction.



GJ

: I can't say that, no. The text one sings is being the word, and some people do imply things that put the

Ring

in a different period. They might bring it more into the time of Wagner, or even later.



BD

: Is the

Ring

auto-biographical on Wagner's part?



GJ

: That he felt it had something to do with his time?



BD

: No, that he was really talking about himself as Wotan, or as Siegfried.



GJ

: [Has a huge laugh] He used the material as he did with a lot of his other operas of myth. Whether he pictured himself as being a part of the myth is something that would be very difficult to prove.



BD

: When you're preparing the Wagnerian roles, do you go back to his letters and his prose writings, and do some research on that as well as just the score and the text?



GJ

: A little, yes, and obviously one knows a lot of what went on. One reads a lot, and I spent fifteen years at Bayreuth, so obviously along the way you just pick up things here and there. But the most important thing, of course, is the score. That is actually what we're working from, and to get everything interpreted and performed correctly Wagner himself said that you take care of the little notes, watch all the little details because the big ones will take care of themselves.



BD

: Do you adhere to that?



GJ

: Of course! One has to really get in there. The roles are very long, and complex.



BD

: Are the roles too long?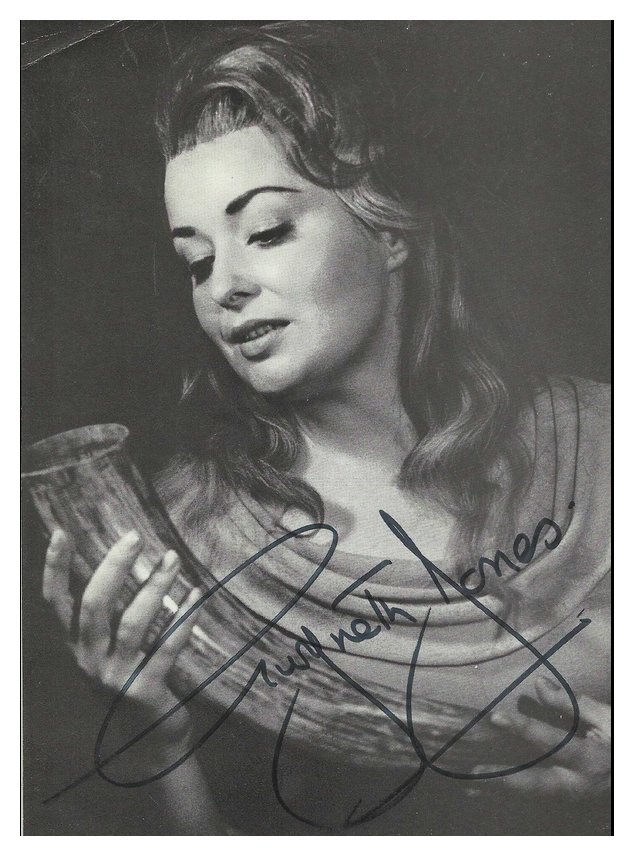 GJ: I don't think so. They are very long, and one feels as if you've really done a day's work, so to speak. It's really quite a feat to have the energy to support these roles, but this is something that one is able to do after a lot of experience in the theater. For instance, I didn't go near these very heavy long dramatic roles until I'd had ten years' experience singing the other roles on stage. Sieglinde [

shown at right

] was a great favorite of mine, and in fact I still sing it occasionally.



BD

: What goes through your mind then when you're singing Sieglinde as opposed to Brünnhilde?



GJ

: It's a completely different character, completely another story. Sieglinde is just another person than Brünnhilde, and so you get all her fate to deal with, which is quite different from Brünnhilde's. She is very much more a human being, poor devil, but a wonderful, wonderful woman. As to Brünnhilde, the other night we were talking about her association with Siegfried, and all these feelings that she has in the final act when he wakens her. There's a mother's feelings, and also very important is the awakening of love in both of them, because both Siegfried and she have never ever had a love affair before. Siegfried is born and brought up in the forest, and only knows animals and birds, [laughs] and Brünnhilde's been living up in Valhalla, so she hasn't any experience either. It's a very wondrous thing, discovering love like two very naïve and pure children, which is lovely. You asked me then whether Brünnhilde was really happy with Siegfried. Well, she's deliriously happy.



BD

: So that night together must have been something very, very special between them!



GJ

: Of course! But I'm sure it wasn't just one night. I feel that Siegfried stayed more than one night on the rock.



BD

: [Genuinely surprised] Really??? Between the end of

Siegfried

and start of

Götterdämmerung

, how much time elapses?



GJ

: One doesn't really know how long he stays there before

Götterdämmerung

comes. He says he's got the urge to go, but I would hardly think that after making this long journey and all this effort about getting through the fire, that he only stayed one night, and wanted to leave again! [Both laugh] I hope not! This is the interesting thing, which is always the big question. Why does Brünnhilde send him away at the beginning of the

Götterdämmerung

?



BD

: Then let me ask you that question! Why does Brünnhilde send him away?



GJ

: She is such a wise and generous woman, and such a wonderful person, she senses that Siegfried is needing the adventure. After all, he is a hero and he does need to stay. This is very difficult to portray. If you're madly in love with someone, and then you say that now you must go out into the world and have your adventures, but please come back sometimes to see me... She just figures that the only way to hold someone, or to bind someone to you, is to give them their freedom. If you try to hold on desperately to someone all the time, they just want to get away all the time. It takes quite a lot of understanding in that first scene of

Götterdämmerung

. She's very sad about sending him away, and there's always a lot of questions in rehearsals about whether he is bored with her, or is it that he needs to go outside defeating dragons.



BD

: So he's not asking for any other sexual adventures?



GJ

: Oh no! Certainly he would have come back to Brünnhilde, and certainly they are very much in love, and certainly they belong to each other. It's only because of the dirty treacherous tricks of Hagen and his drink that his affair with Gutrune then happens.



BD

: I've always wondered why Brünnhilde couldn't think that extra step ahead to figure out why Siegfried had betrayed her.



GJ

: In the second half of the second act, in the

terzetto

it starts to come to her. At first, of course, she is just completely knocked over to find that Siegfried is there in the Gibichung Hall and is going to marry Gutrune. She just can't figure it out at all. At first she really feels that he has betrayed her, and she just can't figure out how come Siegfried is wearing the

Ring

that was stolen from her by the 'false Gunther'. That was, of course, Siegfried on the rock when he came to take her away, because when Siegfried wears the

Tarnhelm

[magic helmet] he is absolutely like Gunther. At first Brünnhilde is so wild with rage that she just doesn't think of this. She is calling on the Gods to help her, and asking where her power is to solve riddles and escape. In that act, she actually does come to realize that it was Siegfried, because for a second she saw the light of his eyes through the disguise, through the

Tarnhelm

. So she is very suspicious. She is given much ground to have this suspicion, and a lot of people ask how she finally finds out what has gone on, and why. She manages to solve this riddle by going to the Rhinemaidens! First of all she, has the power of wisdom, which she has inherited from her mother, Erda. But just before the Immolation Scene, Gutrune sings that she saw Brünnhilde going down to the Rhine, and in the Immolation Scene, Brünnhilde thanks the Rhinemaidens for their advice that she should give the Ring back to them. With her own wisdom and power, she has been able to detect that something was wrong. I think that she has also figured out about the

Tarnhelm

because she saw that Siegfried had it.



BD

: So then she even has one last chance to prevent the death of Siegfried, but she decides to let the fate run its course because that's the only way she'd be able to get the ring back to the Rhinemaidens?



GJ

: No, she goes to see the Rhinemaidens either during the time that Siegfried is killed or just after.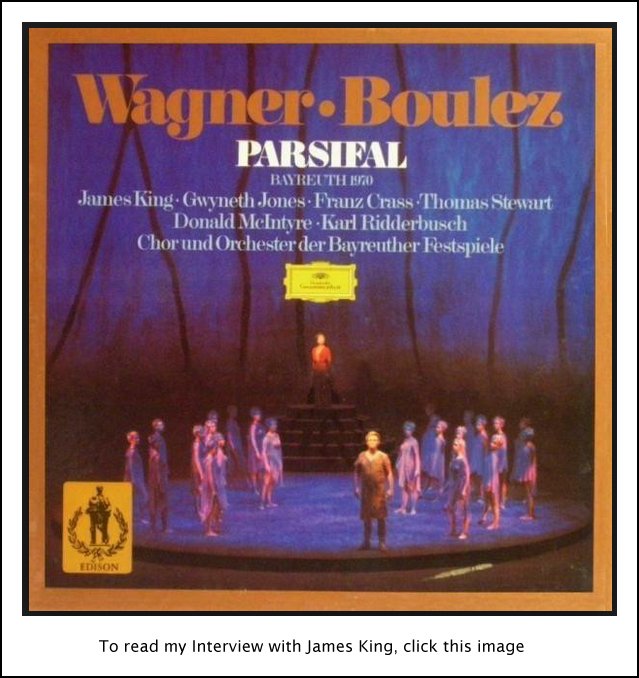 BD

: Oh, so she's too late?



GJ

: She's too late, yes. He is doomed to die anyway. That is just his fate, and there's nothing she can really do because he has become subject to the power of the curse of the ring.



BD

: I just wondered if there is any parallel then between her and Wotan. In the third act of

Siegfried

, Wotan is really powerless to do anything, but he knows what will happen. Just before the Immolation Scene, Brünnhilde knows what is going to happen but is powerless to do anything.



GJ

: She would be powerless because Siegfried, as I say, is doomed from this fate. All these people have had the ring and have refused to give it away, and this is why they come under its curse. At the time when Brünnhilde had the ring, she only took it as a symbol of Siegfried's love. But she is not in the same way subject to the curse because she never wanted it as a possession for its own sake. She always thought of it as Siegfried's bond of love. This is why she refuses to give it back in the Waltraute scene. Maybe if she had given it away then, this whole thing with the false Gunther might not have happened.



BD

: Perhaps if she'd given the ring back to Waltraute to give back to the Rhinemaidens, at that moment the magic would be gone...



GJ

: ...and the opera would finish! [Both laugh] Yes, it's very fascinating. One really gets hooked on it when you start to delve into all the details, and all the text, and the characters, and all these people singing. After Brünnhilde has talked to the Rhinemaidens and has figured out this whole plot, she does realize that Siegfried's love for her was true. This is the typical thing that Wagner does for most of his women figures. Those characters are usually there to save souls.



BD

: The idea of redemption?



GJ

: The redemption, yes, and that their love is often only able to really blossom and to really become free through death. Tristan and Isolde long for death so they can then really be joined in love. Brünnhilde is freeing and redeeming Siegfried's soul, and offering her own body to join him in love. But she is also redeeming the world.



BD

: So is Wagner trying to tell us then that there is something inherently wrong with the earth, and that there's no hope for the earth except through death?



GJ

: I very often wonder if he had an insight. I certainly feel this sometimes with so many of his operas. Senta redeems the Dutchman, and Tristan and Isolde... I certainly feel that there is a lot being said in the themes — which are very often not Wagner's themes because they're coming from myths — but he has chosen these myths.



BD

: I mean, he chose what to set!



GJ

: Certainly there is this continual repetition of portraying that there is another life after death, and that this is something to be longed for and wished for, and it is something that is going to be better than we are having here.



BD

: Do you agree with that philosophy?



GJ

: Oh, yes, I do absolutely.



BD

: So there is something better waiting for us on the other side?



GJ

: Yes, I certainly like to hope so. I certainly believe that life is something that we go through in order to attain then. We have to prove ourselves, and everything that we do is almost like a test. I also feel that it's very much connected with love; that we should show love to one another, and that love is the only thing that can solve the evil.



* * * * *





BD

: You've sung at Bayreuth for many years. Is that the best theater for Wagner's works?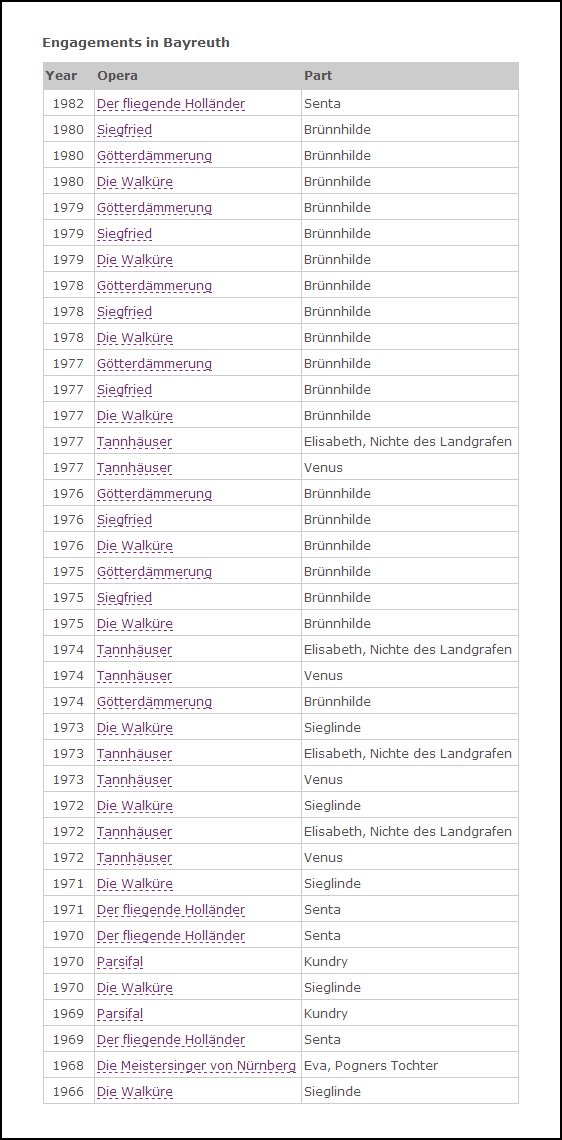 GJ: Oh, absolutely. He knew what he was doing when he built the theater. It's not a large theater, but everything is made of wood, so the sound is very beautiful and mellow. And the orchestra pit is especially designed for the instruments of Wagner's orchestra. He knew, with all this brass, they are placed right under the stage with the sound projecting up to what they call the

Deckel

. It is a curved lid into which the sound from the stage and the orchestra bounds and rebounds and comes out mixed together into the audience. It's something very unique, and it certainly enables one to hear very well the sound of the orchestra and voices ideally mixed. Also, because the orchestra is covered, the audience are not disturbed by the lights of the orchestra, and seeing musicians playing. They are concentrating only on the picture, the acting that is happening on stage. What Wagner wanted was not to have one's concentration in any way disturbed in this room. There's one focal point. In a performance of opera, the arms of the conductor and various lights can be distracting.



BD

: When you're singing these roles, are you portraying a character on stage, or do you become the character?



GJ

: I would say I become the character as soon as I enter the stage. As soon as I hear my music I become so identified with the character that it's like reliving the drama each time new, so each time one also discovers new things. Each time you sing the text, maybe the emphasis would come in a different way depending on how one is feeling emotionally about the character or the situation. Little things change, and this is what I find makes live performance so very interesting. Each performance is almost like a revelation because you renew it, and the more often you perform a role, the more you feel at home in it; the more it's familiar to you and the more you're able to give it. It's really wonderful to be able to experience these emotions.



BD

: Do you perhaps find more depth in the Wagner characters than in some of the Italian characters?



GJ

: It depends. That's quite a broad statement. It depends on the type of character. There are some Italian characters who are very much like cardboard figures, where the actual beauty of singing the most important thing, and the drama is just a side line.

Trovatore

is a typical example where the music is gorgeous and the singing must be very beautiful, but there's so much text which is unimportant. You sing '

O Dio

!' [Oh, God!] or '

Io morò

', [I will die] six or seven times, and no matter how you try to act, there's no way you can keep repeating such text which is really not terribly important. The Wagner text or Strauss text of von Hofmannsthal are so wonderful that they would stand alone. You could almost just recite them and perform as a play.



BD

: Could you do that with Wagner?



GJ

: I think so! I think so, yes!



BD

: I just wondered how much the music was completely intertwined.



GJ

: Oh well, of course, the music is vitally important, but Wagner has sometimes made up words just to fit the rhythm, which is quite ingenious in many ways. Sometimes some of the words are really nonsense, but they have been chosen for the rhythm and to give a special effect for the character. If you say 'Ho-yo-to-ho, ho-yo-to-ho!' one certainly gets the feeling that something's going on there! [Laughs] And some of the text of Alberich is just alliteration, and if you speak it out you certainly get the feeling of what Wagner wanted of the character. [

Demonstrates

] "Garstig glatter glitschiger Glimmer!" And then a lot of the text is very beautiful.



BD

: Does it work in translation ever?



GJ

: I can't really answer that because I've never sung it in translation.



BD

: Would you if you were asked?



GJ

: I don't think so. Where would that be? Perhaps if I was engaged at the English National Opera, but it's a very good thing that they perform opera in English there because people who are not able to understand German are able to just go there and get to know the

Ring

, and they get to understand it better. For instance, the use of subtitles on the TV has helped a whole lot of people to have a lot more understanding of the

Ring

. I'm not against the translation in any way, but at my stage of my career to now suddenly turn around and learn the

Ring

in English, I would really have to ask myself where I would sing it. The main European houses perform it in the original language.



BD

: In San Francisco you've got these supertitles running along at the proscenium. Is that a good compromise between the original language and translation? [

Remember, this interview was held in 1985, when the use of supertitles in the theater was just getting started.

]



GJ

: There again, this is very much like the supertitles on the TV. There are probably a lot of people who are unable to understand, who are maybe going to the

Ring

for the first time, and are maybe unable to understand everything that's going on. Those who want to use them can use them, but they're quite high up, and people who really are unable to understand what's going on can glance up at it from time to time to see the gist of the story, and those who are familiar with the text and are able to understand don't need to raise their eyes. So I suppose it's a good thing for those people who are learning the

Ring

.



BD

: How much preparation do you as an artist expect from the audience?



GJ

: That's a difficult question because we can't order our public to do anything. Obviously, being a Bayreuth artist for so many years, one is used to the public doing their homework and knowing the pieces because they came year after year after year. It's certainly wonderful if people take the time and trouble. After all, if you are going to spend an evening sitting there, it's much better to do a little homework before you go because then you really get more out of it. This is not only in the case of the

Ring

, but of any opera. It's much better to know what is going on because then you appreciate it and enjoy it much more.



* * * * *





BD

: Let us shift gears just a little bit, and go on to a couple of other roles. Tell me bit about Fidelio.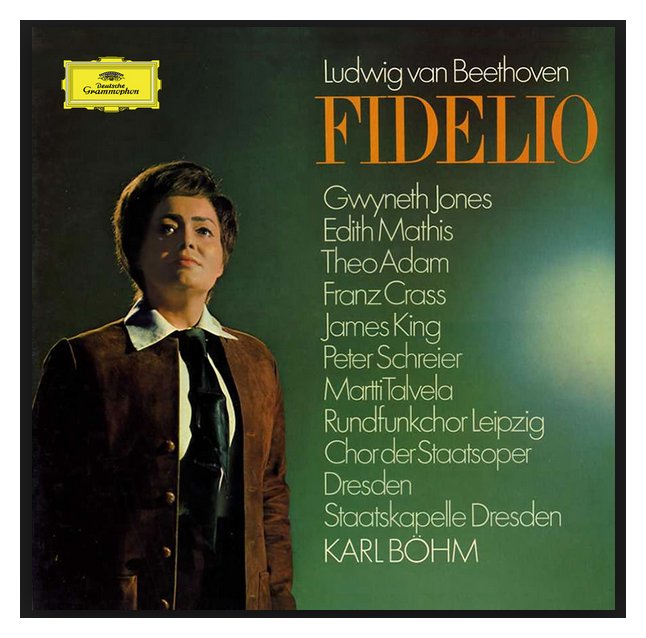 GJ

: Ah, Fidelio! What would you like to know? She is one of the most wonderful women.

Fidelio

is very much a piece that could be played in our time, with the political prisoners, and the wife who is disguising herself and sacrificing herself because of her great love for her husband.



BD

: Was she a woman before her time?



GJ

: I think so, for a woman in that particular era to take the risk of dressing and going into a jail. When one sees

Fidelio

on stage, I'm sure that the actual jail and surroundings in that time were much more a hard place to live in than some of the scenic pictures we see on stage today. I'm sure the jails in those times were quite horrible places, and it was a very courageous act that she did to disguise herself, because every second she was risking being discovered.



BD

: And then she'd be staying in there forever?



GJ

: She might be staying in there forever, or maybe not, if you know what I mean! [Both laugh] [

Vis-à-vis

the recording shown at left, see my interviews with Edith Mathis, Peter Schreier, and Martti Talvela.]



BD

: She may be disposed of immediately!



GJ

: Disposed of is the whole truth! Women at those times were nothing. Maybe it would be more easily acceptable if a woman did something like that now, but she's a fantastic character.



BD

: Is it especially difficult to shift from singing to spoken dialogue?



GJ

: Yes. Very often you're singing very high in the voice, and the speaking voice is much lower. So you have to be sure that you know how you're going to deal with the spoken dialogue, because on stage that is the whole story. One really has to project the voice the way straight play actors do because people need to understand the text of the dialogue.



BD

: Do you work especially hard at the text when you're in a German-speaking country?



GJ

: I speak fluent German, so I feel very much at home in German. In fact, it's sort of a second language to me. I live in Switzerland, and so we speak German at home, so this doesn't present any problem to me.



BD

: I just wondered if you were singing it in Munich or Vienna, rather than at La Scala or in New York or Chicago, if you worked just a little harder at the diction?



GJ

: No matter where you are performing, as an artist one must always expect at least one person in the public who really knows. One shouldn't think that because I'm singing in Italy I can speak lousy German, or if I'm singing in Munich I can sing lousy Italian. People travel today. They really go to the opera and they travel all over the world to see it. So it's quite usual to find at the stage door after a performance fans from Vienna and Munich and Sweden and New York. They come from all over the place. Young people are really hooked on opera, and they're really traveling and they're really loving it. It's very exciting and very wonderful.



BD

: Are you optimistic about the future of opera?



GJ

: Yes, I am because music is very important for us. The joy of music and the joy of sharing a musical experience is something which is necessary for our souls, especially today where there's so much trouble in the world. People need this musical experience because it enriches their lives.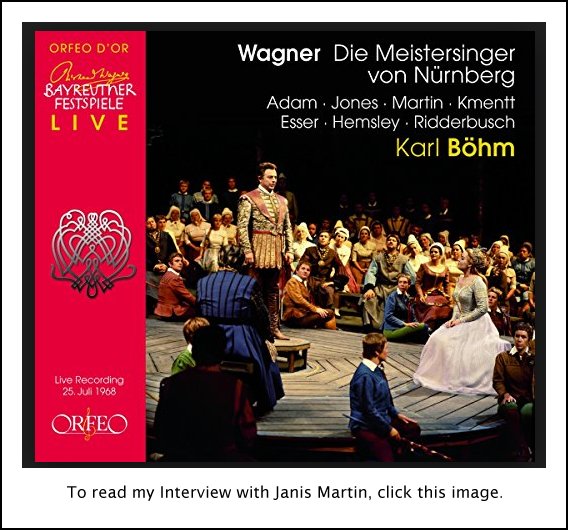 BD

: So it's more than just an escape?



GJ

: Of course.



BD

: You enjoy singing, don't you?



GJ

: I love singing very much, yes. I love singing and I love performing, and I love sharing.



BD

: Do you enjoy being a wandering minstrel?



GJ

: A wandering minstrel! [Laughs] Ah, yes, I do because you're able to meet friends all over the world. It's a wonderful gift, and it's wonderful to be able to share this gift with so many people, and to be a part of this musical life, to be able to perform these wonderful operas like

Tristan

, and the

Ring

, and

Elektra

. That's really a tremendous gift to which I'm very grateful. I hope that I can come to Chicago again one of these days. I haven't been there for some time. I liked it very much. You have a beautiful city.



BD

: How is our house compared to others to sing in?



GJ

: I enjoyed it very much, I really did.



BD

: I just wondered if it was too big?



GJ

: I quite like the big houses that you have over here in America. I get a kick out of all these people, and it is really wonderful to know that there's so many people that are able to get in because your houses over here are much bigger than the ones we have in Europe very often. This coming summer I'll be doing a lot of outdoor performances in Nimes, and Rome, and in Caracalla. I will be singing Turandot there in front of eighteen or twenty thousand people. I'm sure that is going to be very exciting.



BD

: Do you enjoy the role of Turandot?



GJ

: Very much, yes. I've added it just recently to my repertoire when I performed it with Royal Opera House in Los Angeles [

as part of the 1984 Olympics

] for the music festival there.



BD

: I understand you studied the role with Eva Turner?



GJ

: Yes. She's such a wonderful person, and I actually studied the role with her because she was the greatest Turandot. She's also coming with me in the summer to Rome! It's just amazing the energy that she has. She is, after all, now 94 years old, and has this incredible energy. She is so together as a person. Really, her memory and everything is absolutely remarkable.



BD

: What did she tell you about singing the role of Turandot?



GJ

: Oh, we just worked on it. It's very difficult to say in a couple of words what we did. It was mostly talking about the vocal line, the dynamics, and the projection. It was really tremendous working with her, and I really got a lot from her for the role, for which I'm very grateful, of course.



BD

: Do you find yourself learning almost everywhere you go? Are you picking up a bit of information, or an idea here and there?



GJ

: One should always be prepared the whole time, and one can utilize everything, even personal experiences when you're traveling. For instance, if you visit Tokyo, you can watch the people and get a whole lot of new ideas for your interpretations of such roles as the Madama Butterfly from the body movements. Or if you're in Italy, or France, or Vienna, one is able to capture the atmosphere and the way that the people in this atmosphere move and live. Then that can help you very much with the interpretation of characters, and with your deportment on stage.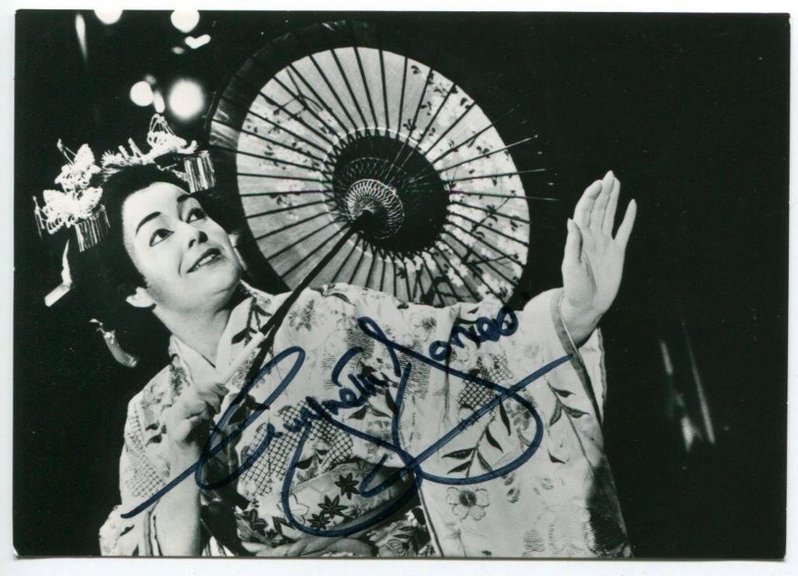 BD

: So then all of the roles continue to grow?



GJ

: This is what I mean when I speak of the more you sing a role. I never ever could ever be bored with it. I've heard some people saying that they've sung such and such twenty times, and it's so boring! I just could never ever for a second have a thought of being bored because for me every performance is a new challenge, and it grows. It's like a good wine. It just keeps growing, and you keep it standing, and you keep having new ideas, and you keep looking for things and trying to find new ways. Then the experience that you're having while doing a career also helps you to be much more about things because you're learning all the time, and all this experience is then going into the work that you're producing. One should never stand still as an artist. One should never think you know everything and now I'm finished. One should always try to think how it can be better. Just keep working and try keep getting better all the time. I remember another singing teacher, an earlier singing teacher of mine, said that when you finally stop singing, then you know all the answers!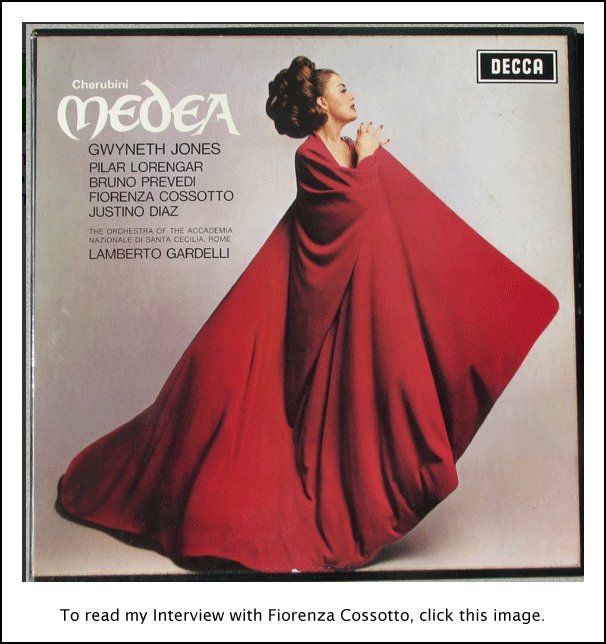 BD: I take it you don't subscribe to that theory?



GJ

: No, in a way she's right because the longer you sing, if you had a long, long career, then you should know all the answers, and then you should be willing to pass them on to others, to young people.



BD

: Will you be doing that, passing your wisdom along?



GJ

: I hope so. I'm not at the moment thinking of it, but certainly, God willing, I would like to. Maybe later, when I stop singing, maybe to give on what I've learnt over these years.



BD

: Is the whole idea of music like a flame that you have for a while, and then pass along, and that gets passed along, and is further passed along?



GJ

: It's unfortunately not always that case, as we know. There are so few singing teachers now that it's quite frightening, but that would be ideal. Not all singers are interested in teaching, or in fact are able to tell someone else how they did it. Very often someone can have the most fantastic technique but be unable to tell someone else how they do it. That is the difficulty with teaching, and if one is able, then one should try to pass it on, because after all we do want opera to go on.



BD

: Of course. Is there something special about Eva Turner, that she can explain it properly?



GJ

: Oh, yes, she really can. Sometimes with singing, one doesn't have to do a lot of talking. It's just being with someone who can demonstrate without the necessity of words. I'm not saying that's what they need. We really talk about it, but what I'm trying to say is that with some singing teachers, they don't need to say a whole lot of things to one student because the student immediately, after one or two words, knows exactly what is to be done and how to do it. Then this same teacher might to teach another singer, and not get through at all.



BD

: So it has to be a special rapport between the teacher and the student?



GJ

: Rapport is very important, yes.



BD

: Is there the same kind of rapport then between performer and audience?



GJ

: It's very necessary for there to be a rapport between the artist and the public. This also comes from the ability of the artist to portray the emotions and feelings in the music. The artist has a certain type of giving, which projects into the public and is able to move them and create an atmosphere by which the public is elated, or carried away, or enthralled. Some people have this certain something, and some don't. This is why, in some performances, if an artist is really dedicated and really loves what he or she is performing and doing, and is able to give generously from the heart to the public, usually this will create a wonderful sharing of music, which is when something really fantastic happens.



BD

: It's quite obvious that you are one that can bring this to an audience.



GJ

: Well, I hope so because that's one of the main reasons I feel I'm here. What I'm singing is to be able to give joy to the public, and share.



BD

: Thank you so very, very much for all of your performances, and thank you for spending the time on this busy day, to chat with me about Wagner and about your thoughts on singing.



GJ

: It's very nice talking to you. I hope that if I come to Chicago again that we might get to meet. Maybe something will come up one of these days. Until then, thank you again.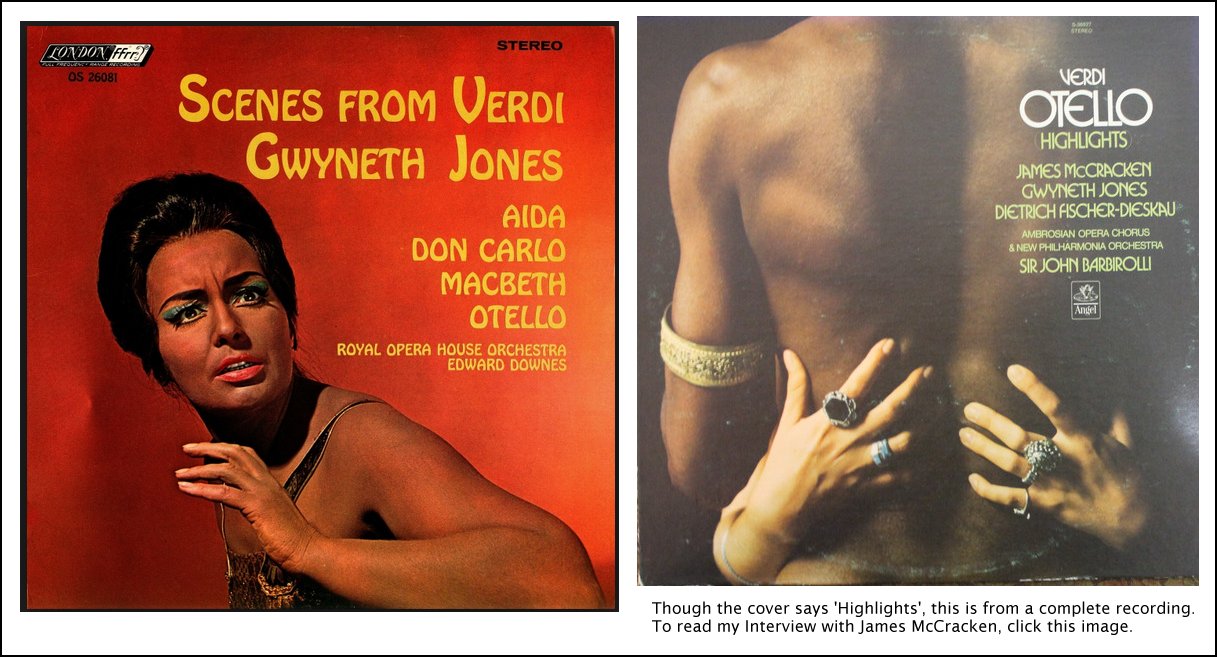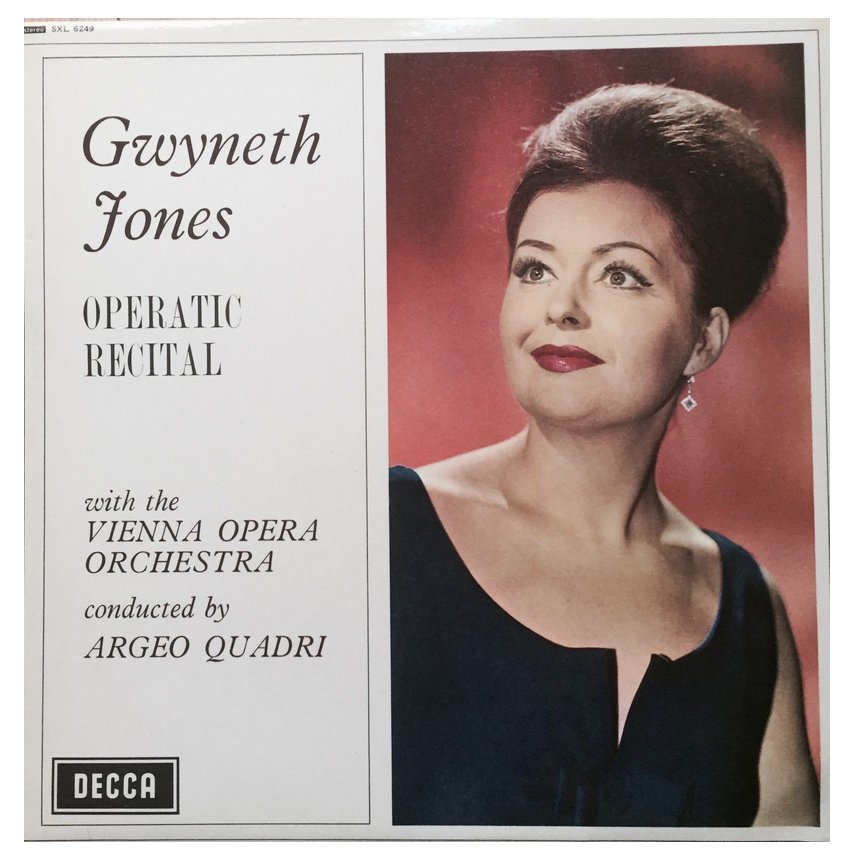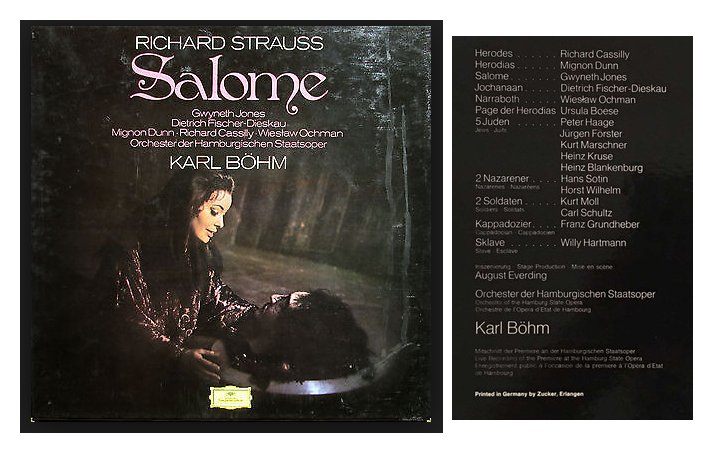 See my Interviews with
Mignon Dunn
,
Wiesław Ochman
,
Hans Sotin
,
Kurt Moll
, and
August Everding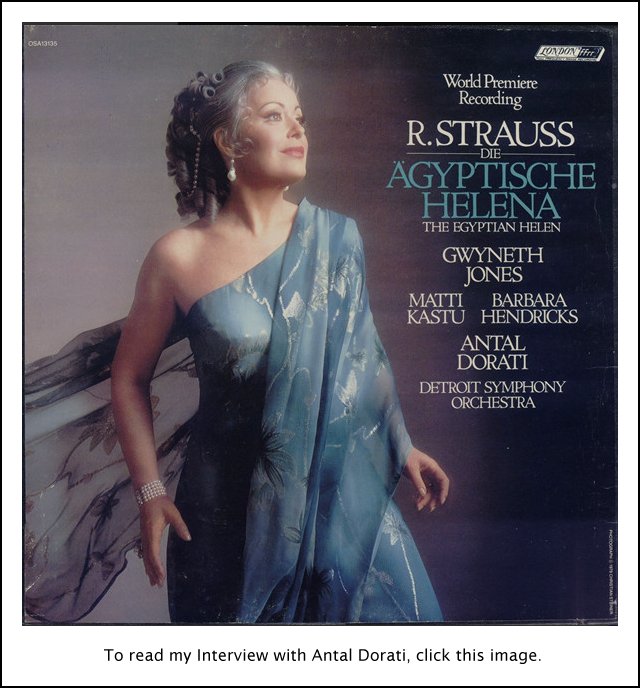 See my Interviews with
Brigitte Fassbaender
, and
Francisco Araiza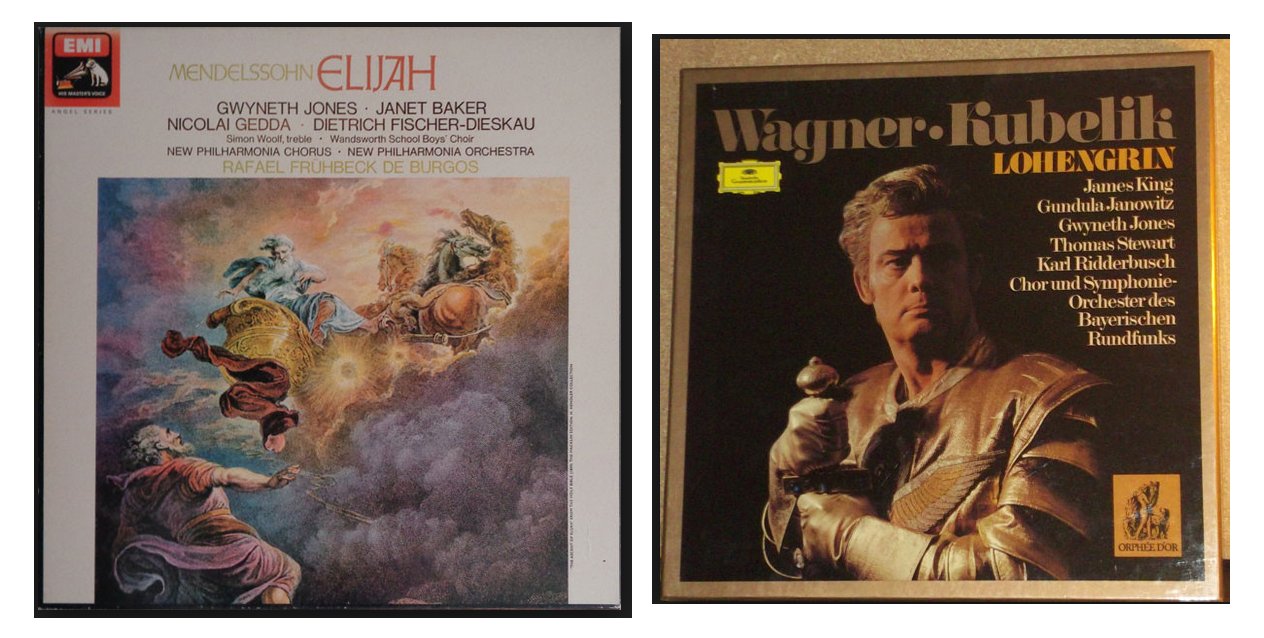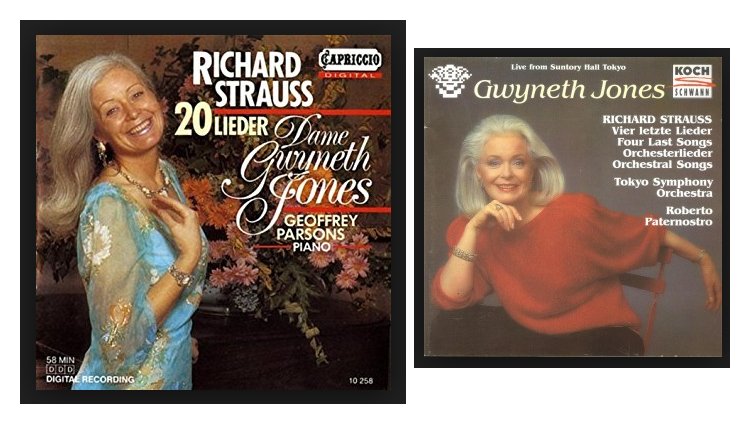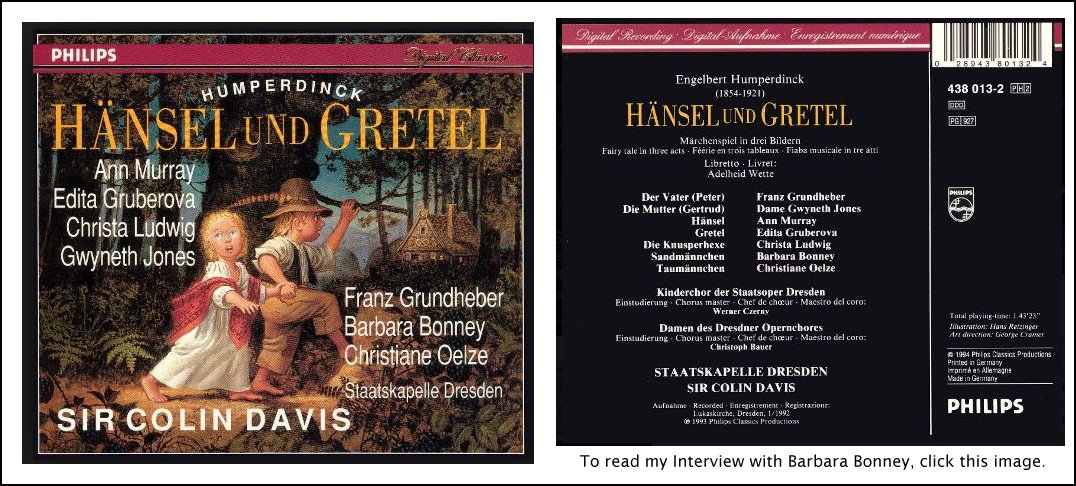 Also see my interview with
Ann Murray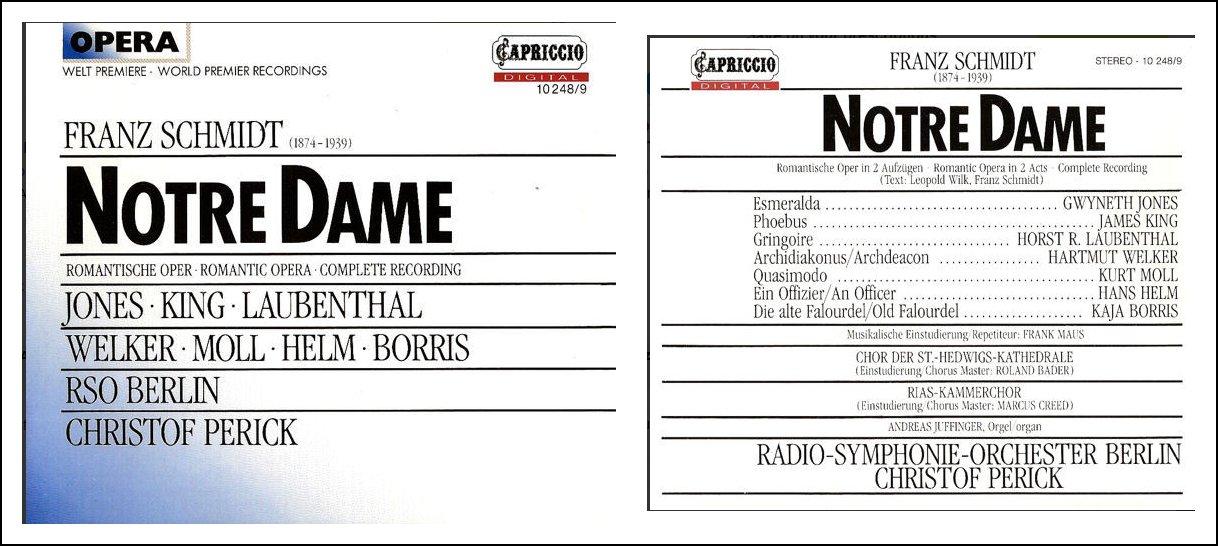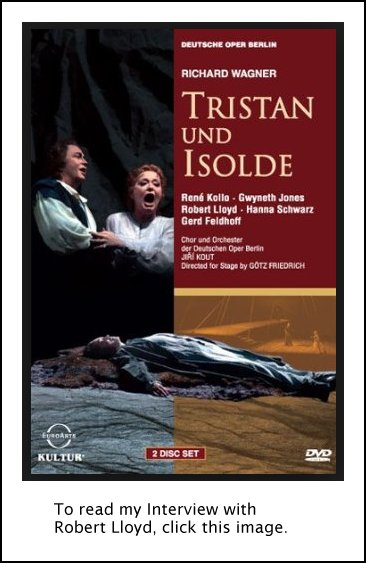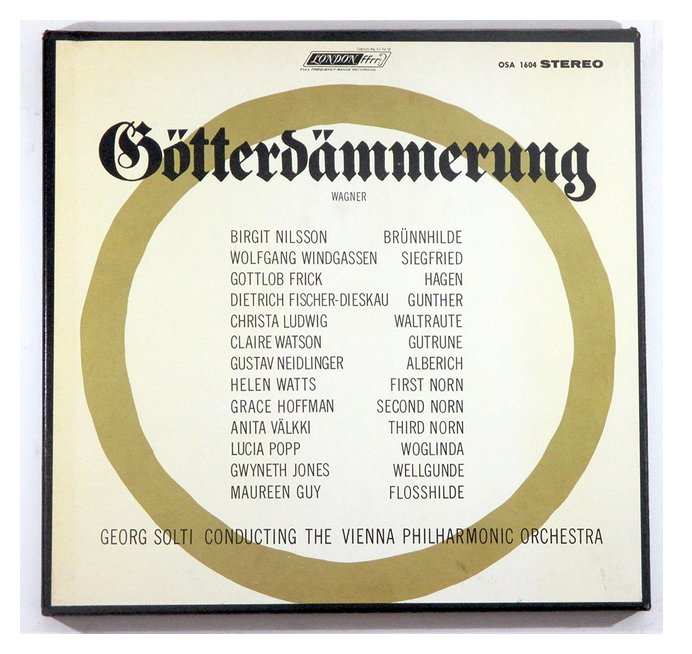 Lest we forget, many commercial recordings of the
Ring
have future
Brünnhildes among the Rheinmaidens, Valkyries, and Norns!
See my Interviews with
Birgit Nilsson
, and
Sir Georg Solti
.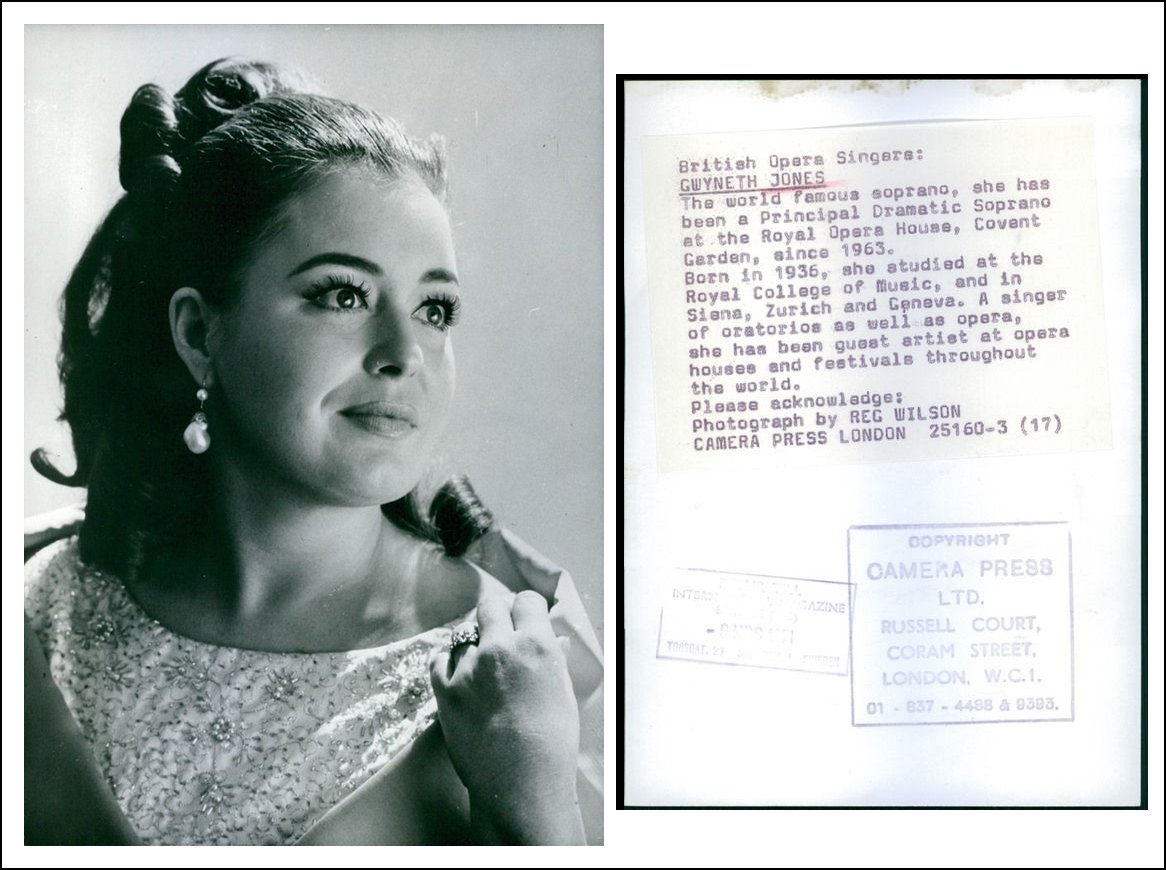 © 1985 Bruce Duffie

This conversation was recorded on the telephone on June 15, 1985. Portions were broadcast on WNIB the following year, and again in 1996. This transcription was made in 2017, and posted on this website at that time. My thanks to British soprano Una Barry for her help in preparing this website presentation.

To see a full list (with links) of interviews which have been transcribed and posted on this website, click here. To read my thoughts on editing these interviews for print, as well as a few other interesting observations, click here.

Award - winning broadcaster Bruce Duffie was with WNIB, Classical 97 in Chicago from 1975 until its final moment as a classical station in February of 2001. His interviews have also appeared in various magazines and journals since 1980, and he now continues his broadcast series on WNUR-FM, as well as on Contemporary Classical Internet Radio.

You are invited to visit his website for more information about his work, including selected transcripts of other interviews, plus a full list of his guests. He would also like to call your attention to the photos and information about his grandfather, who was a pioneer in the automotive field more than a century ago. You may also send him E-Mail with comments, questions and suggestions.