He graduated from the Faculty of Ceramics of the University of Science and Technology in Kraków (1954-60). While studying, he started learning to sing under the tuition of Gustaw Serafin. He completed private studies under the supervision of professors Maria Szłapak, Sergiusz Nadgryzowski and Jerzy Gaczek. He debuted in Bytom in 1960 on the stage of the Silesian Opera as Edgar in
Lucia di Lamermoor
by Gaetano Donizzeti. In 1965 he sang the part of Jontek in
Halka
staged to celebrate the opening of the rebuilt Grand Theatre National Opera in Warsaw. In the years 1966-68 he was a member of the Deutsche Staatsoper ensemble in Berlin and then he gave guest performances on all significant opera stages of the world: Hamburgische Staatsoper, Deutsche Oper, La Scalla in Milan, Metropolitan Opera in New York, operas in Barcelona, Paris, Geneva, Zurich, Moscow, Madrid, Chicago, Buenos Aires, Washington, Rome, Salzburg, San Francisco, Seville, Vienna, Brussels, Frankfurt, Zurich, Toulouse, Marseille, and on prestigious musical festivals such as Orange, Glydenbourne Festival Opera etc. He has given concerts on leading stages: Carnegie Hall, Wiener Musikverin, Salle Pleyel in Paris, all philharmonic concert halls in Poland. He has performed with Berlin and Vienna Philharmonikern under the baton of such distinguished conductors as Herbert von Karajan, Karl Böhm, Eugen Jochum, Leonard Bernstein, Nello Santi, Giuseppe Patane, James Levine,
Charles Mackerras
, Vaclav Neumann, Gert Albrecht, Christoph von Dohnányi,
John Pritchard
, Claudio Abbado, Riccard Mutti, Rafael Kubelik as well as Polish outstanding conductors: Włodzimierz Ormicki, Krzysztof Missona, Stanisław Wisłocki, Witold Rowicki, Stefan Rachoń, Zdzisław Górzyński, Karol Stryja, Jan Krenza, Kazimierz Kord, Tadeusz Strugała, Tadeusz Serafin, Antoni Wit, Jerzy Maksymiuk and others. He acted in performances directed by most distinguished directors such as Erhard Fisher,
August Everding
, Goetz Friedrich, Joseph Losey, Andriej Tarkowski, Juri Ljubimov, John Dexter, Petrica Ionesco, Evald Schorm,
Gian Carlo Menotti
, Harry Kupfer, Jonathan Miller and others.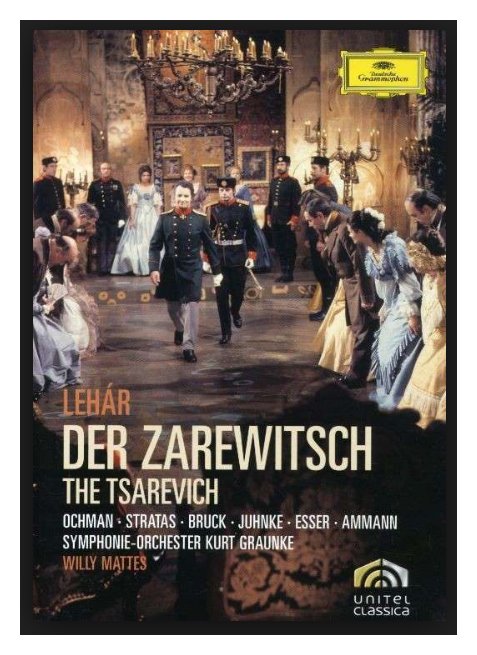 He has made a lot of radio and album recordings of opera, symphonic and popular music for renowned record companies. He played in film version of

Tsarevich

by F. Lehár (title part) [see photo above],
Salome
by R. Strauss (as Narraboth) and in
Eugene Onegin
(as Lenski). After 1999 he took up opera directing.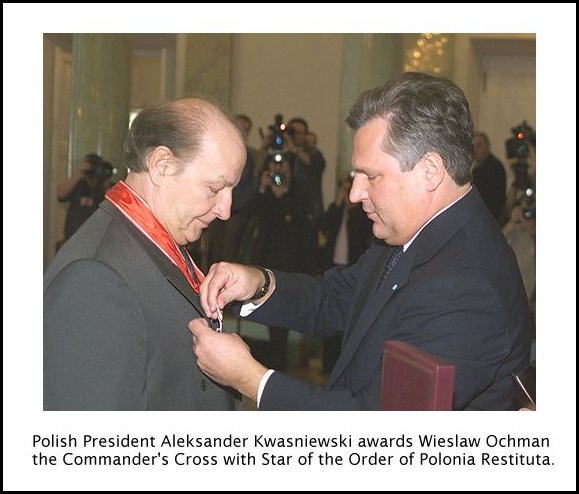 He had more than 70 individual painting exhibitions. Charity has become an important element of his activity – in April 2012 he participated in 20th Gala Concert of Auxilium Foundation which supported the hospital in Zawiercie. He is the honorary resident of Zawiercie, Bytom and Zelowo. He has been awarded numerous distinctions, including Commander's Cross of the Order of Polonia Restituta [see photo above]. He is a member of Polish Academy of Arts and Sciences as well as doctor honoris causa of the University of Science and Technology in Kraków and of Józef Ignacy Padarewski Academy of Music in Poznań. He was honoured by the authorities of Zawiercie which named one of the roundabouts after him.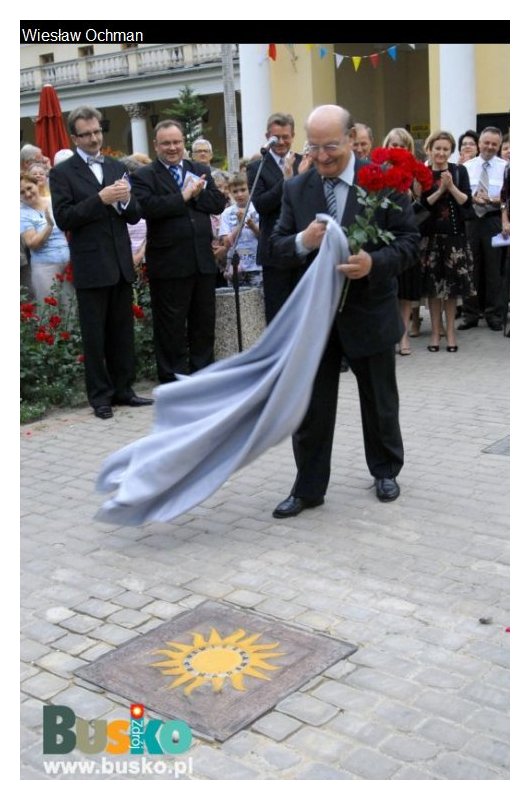 -- Text from the website of the Silesian Opera, Bytom, Silesia, Poland
(photos added for this website presentation)