Conductor James Conlon
A Conversation with Bruce Duffie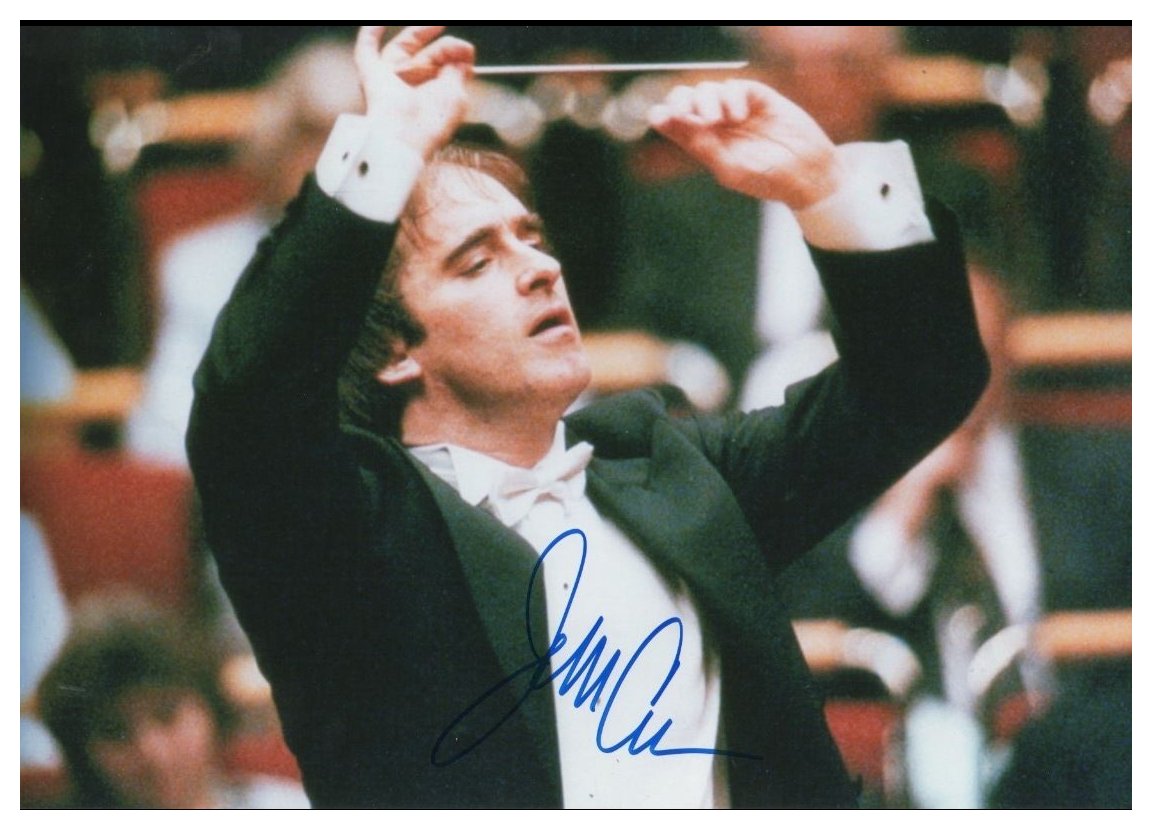 James Conlon (March 18, 1950 - ) is Music Director of the Los Angeles Opera and Principal Conductor of the RAI National Symphony Orchestra in Torino, Italy, where he is the first American to hold the position in the orchestra's 84-year history. He served as Music Director of the Cincinnati May Festival for 37 years (1979–2016) holding one of the longest tenures of any director of an American classical music institution, and is now Conductor Laureate. Mr. Conlon has also served as Music Director of the Ravinia Festival, summer home of the Chicago Symphony (2006–15); Principal Conductor of the Paris National Opera (1995–2004); General Music Director of the City of Cologne, Germany (1989–2002), where he was Music Director of both the Gürzenich Orchestra Cologne and the Cologne Opera; and Music Director of the Rotterdam Philharmonic (1983–91). He has conducted more than 270 performances at the Metropolitan Opera since his debut there in 1976. He has also conducted at Teatro alla Scala, Wiener Staatsoper, Mariinsky Theatre, Royal Opera at Covent Garden in London, Teatro del Opera di Roma, Maggio Musicale Fiorentino, and Lyric Opera of Chicago. He is also known for his efforts in reviving music by composers suppressed during the Nazi regime.


Conlon grew up in a family of five children on Cherry Street in Douglaston, Queens, New York City. His mother, Angeline L. Conlon, was a freelance writer. His father was an assistant to the New York City Commissioner of Labor in the Robert F. Wagner administration. His siblings were not musically inclined, nor were his parents. When he was eleven, he went to a production of

La Traviata

by an amateur company founded by the mother of a friend (Edith Mugdan, the mother of the young Conlon's best friend, Walter Mugdan, and the founder of the North Shore Opera). He asked for music lessons and became a boy soprano in a children's chorus in an opera company in Queens. He dreamed about being a tenor, then a baritone, and even wanted to sing the role of Carmen at one point. Finally it dawned on him that the only way to do everything in opera was to become an operatic conductor.

He entered the Fiorello H. La Guardia High School of Music & Art at the age of fifteen and at eighteen he was accepted into the Aspen Music Festival and School conducting program, and in September, 1968 he entered The Juilliard School of music. In 1970, the Juilliard Orchestra took an educational tour to Europe and he was invited to Spoleto the next year as an assistant doing work as a répétiteur, coach and chorus conductor. During that time, he conducted one performance of

Boris Godunov

. He recalled that he had fallen in love with this opera at a young age, and had dreamed that it would be the first opera he would conduct.

In 1972, at a scheduled Juilliard production of

La Bohème

directed by Michael Cacoyannis, conductor Thomas Schippers suddenly pulled out. At the time, Maria Callas was doing a series of master classes at Juilliard and heard Conlon in rehearsal. She suggested to Juilliard's president, Peter Mennin, that Conlon should step in to conduct.

Conlon received the conducting award of the American National Orchestral Association and in 1974, and at the invitation of Pierre Boulez, became the youngest conductor engaged for the New York Philharmonic Orchestra's subscription series. In 1976 he made his Metropolitan Opera debut, his British debut with the Scottish Opera, and in 1979 he debuted at Covent Garden.

In an effort to raise public consciousness to the significance of works of composers whose lives and compositions were affected by the Holocaust, Conlon has devoted himself to extensive programming of this music in North America and Europe. This includes the works of such composers as Alexander von Zemlinsky, Viktor Ullmann, Pavel Haas, Kurt Weill, Erich Wolfgang Korngold, Karl Amadeus Hartmann, Erwin Schulhoff, and Ernst Krenek. In addition to

Recovered Voices

at LA Opera, as Music Director of the Ravinia Festival, each summer Conlon presented a different composer from this group with the Chicago Symphony Orchestra.



--

Throughout this page, names which are links refer to my Interviews elsewhere on my website. BD





In January of 1988, James Conlon appeared for the first time at Lyric Opera of Chicago to conduct

La Forza del Destino

. I arranged to meet with the maestro for a conversation on a day between performances. As it happened, General Manager Ardis Krainik had just announced that this was the beginning of a three-year project of Verdi, presenting

Forza

,

Falstaff

and

Don Carlo

. We would speak at length about Verdi later, but we began the discussion with other aspects of his burgeoning career . . . . . . . . .




Bruce Duffie:

So how does the young American wind up being the first American Music Director in Cologne?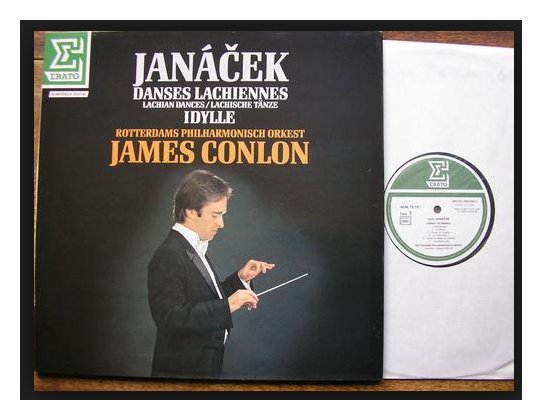 James Conlon: [With a wink] 'Winding up' insinuates that's the end of your life! It's hardly the end of my life! [Both laugh] I don't think the fact that I'm young or an American has to do with it. I don't like thinking in national terms either one way or the other. Europe has been my spiritual base for some time, and I'm already in my fifth season as the Music Director of the Rotterdam Philharmonic. So I've been living half of my year in Holland and a great deal in Paris for quite some time now, and it's just a natural extension of that. I'm looking forward to being the Chief Conductor of an opera house because it's probably my first love. Michael Hampe, the Intendant, invited me when he realized that there was going to be an opening in this position. He'd been trying to get me to come there on occasions before, so he found a way to do it on a permanent basis.



BD

: You're succeeding Sir John Pritchard?



JC

: That's right, yes. The title is Chief Conductor



BD

: What's the difference between being Chief Conductor and Music Director?



JC

: Basically, the implications of a General Music Director are a little bit like that of the intendant. You are responsible for absolutely everything that goes on that stage, whether you're conducting or not. Being Chief Conductor, I am only responsible for what goes on underneath my baton. It works in such a way that I will give myself only what I can believe in artistically.



BD

: Do you select it, or you decide whether you will or will not accept each piece?



JC

: That's a mutual decision. You're in a privileged position with that particular opera company because you're in there in the basic planning level. So you plan accordingly, and you plan what you believe in.



BD

: Then the big question becomes how do you decide which works you will decide to put on, and which ones you will let go?



JC

: It's a combination of the needs of your public, and your own personal artistic needs. Obviously every conductor tends to do what he believes in, what he feels the need to do or feels the most affinity for. But on a practical level you've got to be able to cast. The old expression goes that if you want to make a beef stew, you have to start with the beef. You have to have the cast. If you can cast in a way that you can give a credible rendering of the opera that you want to give, then you do it. If you can't, you don't.



BD

: Are the major singers the beef, or does the beef go all the way through into the minor singers and even into the smallest roles?



JC

: There are no major or minor singers. What that means is can you cast it completely. You decide if you can do justice by the composer's intentions, and for that me that means just the lot. That means everything. Can give a dramatically viable, valid presentation in the evening? That's what it means.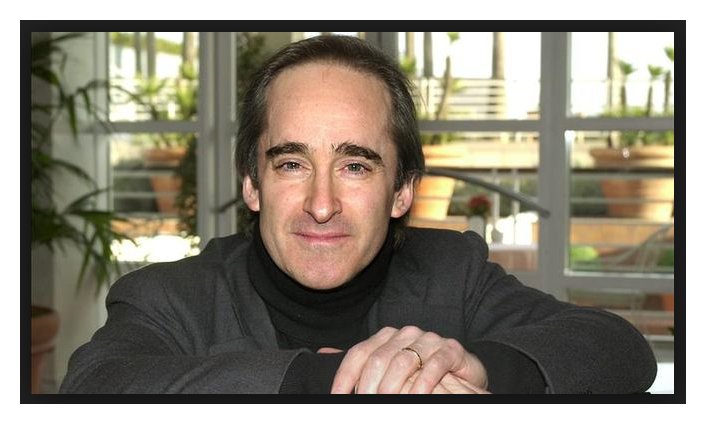 BD

: Where's the balance between the artistic achievement and the entertainment value, and does that shift from work to work?



JC

: [Puzzled a bit] Meaning?



BD

: Are some operas more entertainment and some operas more art?



JC

: That would be a difficult question to answer. I have a prejudice. I don't like the word 'entertainment'. I don't view my activity basically as entertaining people. I may entertain them incidentally, but I don't view that as the purpose of what I'm doing, or for what I believe composer's doing. Entertainment, to me, implies that there's something pleasant and frivolous, basically at the level of just enjoyment. I go to the theater and I read literature, but I study music from another point of view — more the way a person might go to church on Sunday, or might read the Bible, or read any great spiritual tome. I go looking for something transcendent, something larger than myself, something that is perhaps sublime or even tragic. Music, for me, is something that is greater than the individual ego.



BD

: Do you always find this?



JC

: Every day. It's not difficult to find every day because these things are greater. My activity is as an interpreter, but I also hate the word 'interpreter'. My activity is very simple; it's a question of search. Every day I search and I search because I need to search, and what I do when I conduct in the evening is the same thing. I take that search into public when I conduct. I view Mozart, Verdi, Wagner, Mussorgsky, in addition to their musical geniuses, as men of almost prophetic vision. These are men who saw and translated their thoughts, their feelings, their aspirations, their insight into a work of art which has something to tell us about our own lives today, and, I believe, will also tell people a hundred years from now something about their lives. That's why I want to spend my life and pass my life in the presence of these prophets, and that's essentially what I do when I conduct. I don't say to myself, "Now tonight I want to make the following effect on the audience," or, "I want to either entertain them or shock them." I don't do any of that. I see the performing process the same as the study process, as the rehearsal process, as everything, which is that every day we are living in the presence of a great work, that the insight and the meaning of which is larger than me, and larger than the individuals who make up the company, and larger than the individuals who make up the audience. We're all here together discovering what that work tells us. Now there are men of great genius who would absolutely disagree totally with my view point. I just read something of Jean Cocteau recently where he said, "No, we're entertainers! That's why I put on plays to entertain people!" Stravinsky would be highly intolerant of my viewpoint. He'd say, "No, there's nothing there, just the notes! It's exactly what's there." I can only speak as one human being. This is my view point; this is my activity; this is why I do it the way I do it.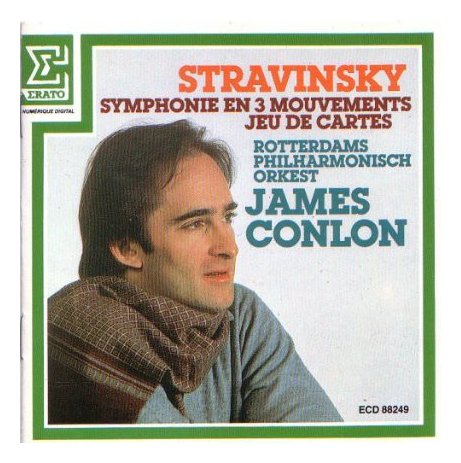 BD: Knowing that Stravinsky himself has said that, do you approach Stravinsky's music any differently than other composers?



JC

: Yes, I think that's true, given that in his music, Stravinsky was almost cryptic in his refusal to acknowledge any meaning beyond what you heard and what you saw. And it's true, you do adopt that stance. In fact, my viewpoint as an interpreter (and there's that word I hate again) is to surrender my personality into the personality of the composer, and to be there because he can't be there. Obviously, I, or any other performer, can't be the composer, and cannot even come close to being the composer, but we serve a technical function. Somebody's got to play the violin, somebody has to play the oboe, somebody has to conduct, and so I try to become as close to that composition as possible. Now I say the composition as opposed to the composer, not because the composer is responsible for it, but it's almost in the nature of genius that the composition has a life of its own, and sometimes it reflects the composer's view point. Sometime it's there, despite a composer's viewpoint! Wagner is an excellent example, for Wagner's prose is written copiously, and yet it's very confusing. You can be very confused reading Wagner to know what is actually behind the meaning of his music. He himself spoke in so many different ways about his life and art, and in some of it he does not always think with the clarity of his genius. His genius as a composer far outweighs his qualities as a human being. He had a genial mind and his prose works are fascinating, but ultimately the composition itself has a life that seems to have gone even beyond the individual as a human being. So I am interested in the composer in order to become closer to the composition, but ultimately it is the composition that is the vessel, that is meaningful, and my purpose is simply to present that composition on that particular day the way I see it or feel it on that particular day.



BD

: Have you been able to conduct the big Wagner works in the theater?



JC

: No, and that is one of the things I'm looking forward to finding the opportunity to do so. Wagner productions don't grow on trees, and as a young conductor, you don't have the opportunity... at least I haven't until this time. People don't give them away, let's put it that way! [Laughs] I feel rather jealous of them, and I understand the situation.



BD

: Do you view each of these compositions as like the child of the composer? Is there any analogy there, or am I going up a blind alley?



JC

: I'm not a composer so I can't speak from a composer's point of view how he feels about his creations.



BD

: Then how do you see the relationship between the piece and the composer?



JC

: It's a fact that it is a product of the individual. Verdi himself certainly articulated that. He spoke jealously of the fact that while he was composing

Otello

, he spent his days in this little shack, and he was there with Desdemona, he was there with Otello, and he was there with Iago. Then after the work was complete, he wistfully said, "They no longer belong to me." He's saying something very profound, as he always did, not just that he himself as a person and as a human being felt that he had let go of them, but he was letting go of the private communion that he had with those characters while composing. He's also saying something about the work. The work then takes on a life of its own, and goes beyond the composer — for good and for bad. Within the course of history, this is where the perception of a work of art, and therefore the execution of that work of art, will change. Opera, more than any other art form, is open to this because of the individual character of singers, directors, conductors, theaters who reform works to their own needs and sometimes to their own personality. On the one hand, one hopes that this is done always keeping the central integrity of the music and the dramatic and spiritual content in a paramount place. Unfortunately, in practical terms that is not what happens. The human element comes into all of this, and we form the work and sometimes deform the work. I feel the task of the interpreter is simply to constantly return to what he or she perceives as the essence of the work — not just the notes, although the text is important — but to go beyond that and see what's written in between the notes and between the lines. I try to try to bring every experience back to that, because I believe that the greatest strength in any work of art is when it is living in conformity with the nature of the work, and that nature of that work is precisely how the composer saw it.



BD

: Do you feel there's only one way of playing any particular work?



JC

: No, for the simple reason that there's a universal way of perceiving a work. This comes basically down to the old question about objectivism versus subjectivism. Do you see it with your own eyes, or do you see it with someone else's eyes? Do you try to see it objectively? What is the meaning of this? It is actually rather simple for me. I don't make any attempt to see it in my own way. I do see it in my own way. You can't help doing other than that. If you line up ten people, those ten people will see

La Forza del Destino

in ten different ways. If you take one of those persons, and you learn his or her impressions of the opera on ten successive hearings, they're going to be different because that person is going to see it differently. It will have developed between the hearings, and that person will have been changed by the actual hearings, so that a third or fourth hearing changes. That person doesn't stay still. Nobody is static; the world is not static; the individual isn't static; therefor the perception of the work is not static. Nothing is achieved by seeking to find your meaning of a particular piece as an interpreter. You do that automatically. You can't help but do otherwise. It's in your nature to see it with your own eyes. So I put all my energy as an 'interpretative artist' into trying to see objectively what this work is — objectively in terms of the composer's intentions as to how it was to be performed, and as best as we can discern them from the score or from whatever oral tradition might exist, or whatever letters there are. Admittedly we are always inadequate, nevertheless, it's all we have. But that's only one type of objectivity. The other kind of objectivity is based on trying to enter into the

Zeitgeist

of a composer, and trying to find, almost through a spiritual communication, what are all the things he could not have written down are meant to be. For that, it involves a whole life process. It involves an immersion in culture, an immersion in language, an immersion in everything else that the composer took for granted, so never thought to notate. It becomes a life process, and to my mind, that is the search for the objective. Can you be objective? No! Can you see objectively? No! Can you be that composer? No! You can't do any of this, so, as you can never arrive at that point, the search goes on forever, and that is, in my mind, this magical combination between object and subject, performer and the work of the composer. But I, as a performer, have always to be in the process of trying to arrive at an objective view of this work, and then to perform it. Subjectivity plays a role there too because, even if you could objectively perceive and comprehend a work, you're rendering of it is limited by your own particular human limitations and difficulties, and the odd peculiarities of your talent, your own strengths, your own weaknesses. So to me, all roads lead to Rome. Everything leads me to the direction to search for objectivity, and through that, I find my own subjectivity.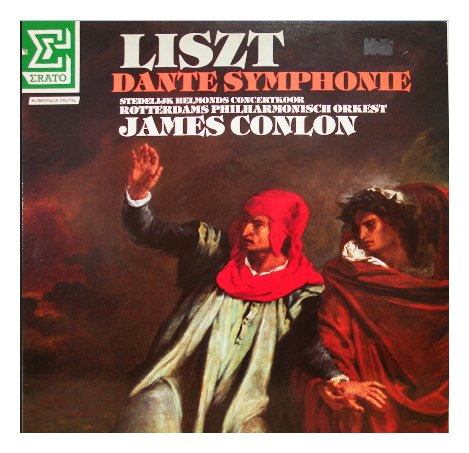 BD

: Is this what contributes to the greatness of a work? That it transcends not only the time but the various looks at it, and views towards it?



JC

: Absolutely! In my opinion, there's no such thing as a performance that is greater than a work. It is a recognition of the greatness of a work if someone succeeds where no one else has succeeded. Sometimes you hear an excellent performance of a mediocre composition. Well, to me that is almost self-contradictory. Yes, there can be greater works than others, there's no question about it. But if somebody succeeds in giving an excellent performance, it means that there's more in the work than was previously perceived by anybody, and somebody deserves credit for having discovered that, or somehow or other, rendered it.



BD

: Should the great opera houses of the world only do the great works, and maybe the second-line works, rather than doing the third- and fourth-line works, also?



JC

: I couldn't make a dogmatic statement on that. It depends on the needs of the audience and the needs of the community. If you read Dante and you read Shakespeare, do you need to read Agatha Christie? Agatha Christie is wonderful in the way that Agatha Christie is wonderful. You have to answer your own spiritual needs there, otherwise there are different types of theater. You used the word 'entertainment' earlier. You can also go by entertainment. There is a place for entertainment. I wouldn't want to spend all my life doing just entertainment, but that doesn't mean I wouldn't do it, or that it doesn't have a place. When you can have a great work, a masterwork, performed in a masterly way or manner, it's always worth more than a lesser work. But I think there's a lot in the 'lesser works' that must be heard. I take an example from, you know, my own life, and I have done a certain amount of work trying to bring unknown Liszt to the fore. I have recorded quite a number of Liszt's works that are relatively unknown. I say relatively because some music lovers and scholars are aware of them, but the general public is relatively unaware of

Christus

, which, in mind, is a great oratorio. The

Faust Symphony

is being performed more, but the

Dante Symphony

is still relatively ignored, and

The Legond of St Elizabeth

is completely ignored. Some of the tone poems, the whole spiritual side of Liszt in unknown, and there's a need for that. Could you argue that these works are masterworks in the same way that the Beethoven symphonies are masterworks, or that the Brahms symphonies or Schubert quartets are masterworks? The answer might come back yes or no, but to me it's not relevant because they have something to say. I see something that is very important. They may not be perfect works, but that isn't the point. The point is they have something to say, they have something to contribute, and the fact that the music world, by and large, is not very well acquainted with these works, means that they haven't heard what is in these works. Therefore, I see a purpose in performing them.



BD

: Are we getting new compositions coming along that will take their place alongside the great works and the second-line works?



JC

: It's very difficult for any contemporary to judge things of his own time. Everybody's had terrible track record, critics first of all. You can fill books with bad reviews of operas premiered for the first time; the reaction to Debussy, to Wagner, to Berlioz, to...



BD

: ...Verdi?



JC

: Even to Verdi, yes. This is very human failure. It is quite impossible to see the ongoing significance of a work at the time of its creation because, by definition, it can't have been tested by time.



BD

: What you're saying is it's wrong to look at something and say it's no good. Are you on the other hand, looking at some new things and saying, yes, there's lots of good out there?



JC

: It's equally difficult to say that. I'm not saying that there isn't. I try not to make any judgments — either negative or positive — as to the longevity of a contemporary work for the simple reason that even if it appeals to you, you don't know how much of that appeal is because of its contemporary message or content. The issues that are facing us in 1988 in a particular composition or a particular article or book, might be thoroughly passé in twenty years. They may not be! It's impossible to judge these things.



* * * * *





BD

: You brought the subject of recordings. Do you conduct differently in the recording studio than you do in the theater or the concert hall?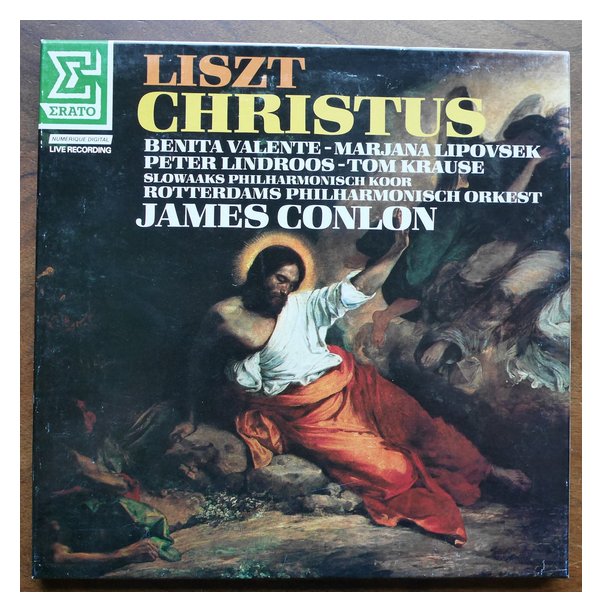 JC: Technically, yes. The interpretative is no different. The point is always the same — to transmit the work from composition through yourself to a hearer. It's just that the form of reception is different. When you're in the theater, there's a proscenium, there's an orchestra pit, there's a theater which is dark. You see a stage and you hear a sound coming from below. That's one setting. You know that setting, so you learn to handle it technically in such a way that the recipient — the audience — receives the impression that you're trying to communicate to them. The recording is a slightly different version of that. The recording is designed differently because a person can hear it anywhere as long as they have the apparatus. So presumably they're sitting in their home where there are two speakers. There's nothing visual, and you have to get that across, which can be more difficult and easier. On the one hand you can say the person chooses that particular record at the moment, so there need be no distractions. It does not have to be shared with other persons. On the other hand, one's own home can be very distracting, so your challenge there is to make that speak without the immediacy of the live performance, and that's the most important thing. It's got to seem live. I have only made one live recording, and that happens to be

Christus

of Liszt. I'm very happy with the results. [Cover shown at left. See my Interviews with Benita Valente and Tom Krause.] But when I don't do a live recording, I try to make it seem as if it's live. That is perhaps the most tricky part of recording because, while you're doing it and you're repeating things several times, it's very easy for it to lose its freshness. Part of the success of the recordings that we've made in Rotterdam is that we don't make them as studio recordings, where you all meet each other, shake hands, start the down-beat at 10 o'clock, and you have a finished record after two sessions. We take music hot off the press. In other words, we perform it. We perform it as often as we can, and then we take it while it's hot. At least for me in my experience so far, it is ultimately the best way to make something come to life, because it really is alive. You're not just there putting notes down for a microphone.



BD

: Have you been pleased with the way the other recordings have come out?



JC

: Yes, in that respect I have been, yes.



BD

: Is there ever a danger that a recording will be too perfect, that you have eliminated all of the technical flaws that you cannot get rid of in a live performance?



JC

: The danger isn't in recording that way. The danger is what it's doing to us as listeners. It is forming the public in an almost unreal way. People have come to expect a level of technical perfection that is not possible on the stage in the theater. Yet, curiously enough, I don't believe the people are less interested in live performances because of recordings. They are more convenient. You certainly can stay at home and listen when you want, and how many times you want. The most important thing about recording is that it documents particular performances for eternity, hopefully.



BD

: Do you really want people, three hundred years from now, listening to the way you conducted Liszt or Stravinsky?



JC

: No, I couldn't care less. But it's very important that we hear Caruso and that we hear Pavarotti, and a lot of other people like Callas and Tebaldi. Those voices are unique. It is tragic, and at the same time fortunate, that at least the recording device were created during Toscanini's well deserved reign. Over the entire conducting world of fifty years we do that. We have some idea of who this man was, and the Titanic influence he had on our century, and on our whole standard of understanding in what it means to be a conductor; what it means to be an orchestra; how you can play in an orchestra.



BD

: You don't aspire to being a Titanic kind of conductor?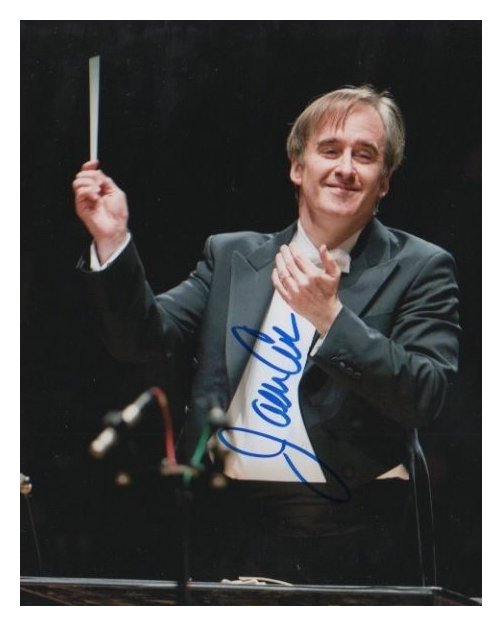 JC

: Titans are models to all of us. To speak of aspiring, no, because you cannot be somebody other than yourself, even if you want to, and you should not really want to. Role models are very important when you are a young person, a child or a teenager. They are inspiring. But as you get old, you see more that art is a very peculiar, specific combination of individual time and place. You have to accept your place, and know your own strengths and your own limitations at any point in life to make great art. Yes, I absolutely adore Toscanini, and he will always be a model to me of absolute complete commitment to his work, and his incredible technical means in which to achieve it, and his personality. He will always be inspiring to me. But the danger is when you start to try to imitate, or even value limitation. Yes, we do imitate unconsciously, just the way we learn our own language. We don't learn it because we understand the grammar. We imitate out parents and certain people we hear around us, and gradually we find what we want to say in time. There's nothing wrong with starting with imitation. That's the natural way to develop as a musician. But in the end, we have found out own peculiar and particular relationship with those compositions, and we come back to subjectivity questions again. It will happen gradually in and of its own accord. I don't say to myself that I want to be like that man, or I want to conduct like he conducts, or I want my music to sound the way he wants it. No. You can use, and should use, great human beings as models for a particular way to dedicate yourself to a task, but further than that, you can't anyway.



* * * * *





BD

: Let's talk a little bit about audiences. What do you expect of the audience that comes to hear you on any particular night?



JC

: I don't really expect anything. You might ask what would I like from them. I make the distinction because I think part of the magic of every performance is that you should have no expectations of either what's going to happen on stage, or what's going to happen in the public. Otherwise, it's not really open to creativity.



BD

: What do you look for?



JC

: My ideal audience, as I mentioned earlier, is the type of audience that goes to the theater the way one would go to church, because they need to be moved and changed, and uplifted, and renewed from that experience. From my own experience, I'd say the audience that has moved me the most and inspired me the most I found in the Soviet Union. I've never seen a public that listens with the intensity, and not with just the musical knowledge as such, but a qualitative type of listening. It's just that type of spiritual listening where you feel there is a great love for music, and a great, deep empathy and understanding of music, whether or not they have heard the compositions. We're not just talking about old war horses, we're talking about the fact that there is an attentiveness to the inner meaning of music. As a conductor, of course you don't face the audience, but I almost felt it from behind me, and it was one of the few times in my life that I could palpably feel an audience. This is not to speak of their reactions. It was the most exuberant public I have ever experienced. You don't have the feeling that they're just being exuberant because they like shout and clap — and they do, they really show it when they appreciate — but because it really means a great deal to them. I found that a great deal in other Eastern European countries, and I find that very moving. It suggests to me that, though I am an American and a Westerner and an absolute believer in the Western view of democracy and society, it shows me that we have lost something that they have preserved. It may be preserved accidentally, but I believe that this unified experience of music, where there's a metaphysical unity of spirit, sensuous pleasure has remained in these very musical people in Czechoslovakia, in East Germany, in the Soviet Union, and what I've seen of my Polish colleagues. Music has become far too wed to business in Western Europe and America. We live in highly mercantile societies. We are thinking commerce and money. We have made money our God, in a sense, and I think this has been reflected in the way people experience music. We've been shaped by consumerism. People consume music in our country. This is the weakness of our own public. We tend to go to things because they are packaged a certain way. We become interested in personalities because we have learned to be interested in personalities through Hollywood.



BD

: Are you assiduously trying to avoid becoming a commodity?



JC

: Absolutely! I don't see myself as a commodity, but I know that I am perceived as a commodity, as are all performing artists. You're packaged, and how you're packaged often has a great deal to do with how you are perceived. But I don't view what I do as something that you can put in a package. Basically I'm doing publicly what I would do in private if I didn't have the means to do otherwise. In other words, if I had an accident and couldn't conduct anymore, I'd still have to listen to music every day. I'd still have to read the same things I read now. I'd still listen to the opera. I would still go to the opera.



BD

: If all of a sudden you inherited a billion dollars and never had to work again, would you continue to conduct?


JC: Oh, absolutely! I'm doing this because this is also my spiritual life. This is not just my income, and it's not just a way to make a career. This is what I would have done had I made no money at it! To me, it's an entire life. It's a spiritual way of life, and curiously, as you speak of the public, that's what I could feel in the Soviet Union. That was my perception. Perhaps Germany is another country where I feel the public is particularly appreciative because they listen to music more than they're interested in the performer. I don't think that the German public is so interested in who is performing. They're very interested in hearing what is being performed, and they listen to music much more metaphysically than we do. For whatever reason, they are trained to think while they hear, to feel and to think and reflect. It's very interesting to talk to people in Germany about their feelings about particular pieces of music because they will conjure up images of nature or life experiences or philosophical viewpoints. You see that it's living in general, relative to other aspects of life. That's where I go away again from the word 'entertainment', and why I don't like it. Entertainment to me is something you do to distract somebody from perhaps what is meaningful in life. That's not my point at all. My point is just exactly the opposite. It's to focus other persons and focus myself on what is most meaningful in life.



BD

: Right, how can we expand the audiences of younger and younger people to get them to come to the concert halls and the opera houses instead of, or in addition to, rock concerts?



JC

: I'm afraid I'm not very well placed to have a solution to that. But we are, at the moment, a minority group. I made peace with myself with that fact as a teenager. I practically had no friends because I loved the opera! [Laughs]



BD

: You too? [Laughs]



JC

: The only way for it to be done is slow and painstaking. Anybody who has the artistic gift and the ability to perform classical music well has a responsibility to devote their lives to that — more than money-making, and more than prestige-building. It's only by powerful, committed performances that people will experience what we're talking about here today. There's no quick and easy route there. Yes, more people have to be brought into the opera houses and into the symphonic concerts, but that does not guarantee that anybody will understand why they're there. They have to be brought for the right reasons — to see that this is not just one other thing that you do, or that you do for social reasons, but that you're there because there's something of great value.



BD

: Should they be brought in, or should they be encouraged to come of their own volition?



JC

: Naturally of their own volition first, but as a practical manner you've got to get them interested. I think the work that you do on the radio is perhaps the most important. I wish there were far more classical music stations. This would be great boon to everybody because everyone learns to love music in a very natural way. Nobody is taught to love music. You learn to love what you know. My vision would be that there would be a great deal more classical music on radio stations across the nation, so that a child of two or three years old, before they know what they're listening to, would have already heard it and already be relating to it. We're at a terrible disadvantage relatively. If you compare how many hours per week rock, or anything else, is broadcast vs. the classical music in terms of quantity and duration, we're a fraction of what is heard on radio. Ultimately the large media, that is the television and radio, are the only ways to basically change the direction of the American listening public, because you can only pack 2,000 into a large theater or concert hall at a time. The radio is constant; it is present in everybody's lives. It's present in their homes and in their cars, and to me the only way is going to have more radio stations and somehow or other convince the radio stations and the media that this is not a loss of money. As I said earlier, money is God and everybody thinks in terms of money and terms of consumption. I'm not a practical person; I'm an artist. My whole focus is to do this. I hope that somebody has the brilliance, the genius, to find a way to bring this about on a mass scale. I'm not capable of that. I will not be able. It's not within my area of expertise to know how to bring that about. The only thing I hope to bring about is to be able to perform it in a way that makes it worth listening to by everybody.



* * * * *





BD

: Is there a secret to conducting Verdi?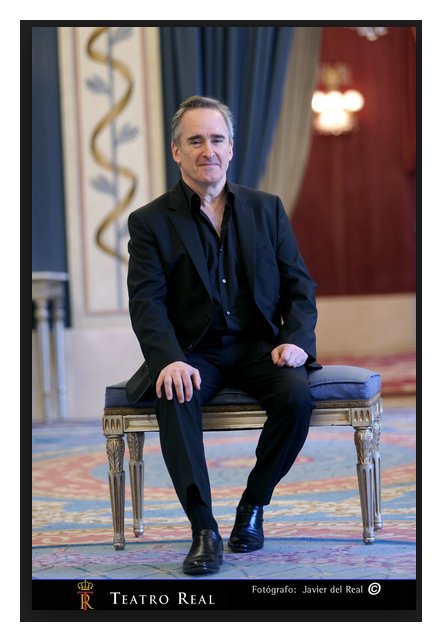 JC: [Laughs] I don't know. I can't answer that question. The first opera I ever saw was

Traviata

. My whole concept of life in music has been with Verdi there at the inception. I cannot imagine my life without Verdi, and I cannot imagine music without Verdi. This is why I still find it surprising when I meet musicians from time to time who don't like Verdi, or who think Verdi's career started with

Otello

[his penultimate opera] and finished with

Falstaff

; or who simply don't understand the art form, or can't get interested in it. I'm not saying anything new when I say Verdi is not only the pinnacle of Italian music in the operatic tradition, but he was a great dramatic prophet. For me he is the Shakespeare of opera. He transformed this tradition in the course of his long lifetime, and he left works of art behind for the rest of us to contemplate forever, and for which the beauty and the dramatic meaning and the human meaning is fathomless. I compare him to Shakespeare not because of his own great love for Shakespeare, which was self-evident, but because of all the Italian composers — well, of all the opera composers — he seems to be the man who was most capable of having at once empathy with his characters and distance from them. Like Shakespeare, he can go in and out of the first person to the third person with such ease and such control that it is hard, at the end of Verdi's lifetime, to know what Verdi really thought, or how he felt, or what his viewpoint was on this or that. Every character is so well delineated. Every character is so much in entity in and out of themselves that they are real. Do they speak for Verdi? We don't even know. We don't really know what Shakespeare thought. You could quote Shakespeare endlessly, but Shakespeare is that same type of transcendent genius who seems to be able to empathize with everybody and everything on a very real basis, and then also be able to pass to a metaphysic plane so easily that they see beyond themselves, and beyond our time, and beyond all the limitations. Is there a secret to Verdi? No. There is only acquaintance with Verdi, but real acquaintance with Verdi is the pre-requisite of conducting Verdi. I'm not speaking of the technical ability, which has to be considerable because it's not easy. It demands a combination of precision and heart, and flexibility that makes rendering Verdi much more difficult than rendering a symphony. You have to know the voice. You have to know Italian. You have to know the theater. But most of all, you have to know life and humanity. Nothing is irrelevant in Verdi. Every aspect of life becomes relevance in performing Verdi. You can't just drop in and say you'd like to conduct a piece by Verdi and start. I'd say you'd have to be born into it. I don't mean that literally, but you have to live with Verdi. You have to live with the Italian operatic tradition as well. You really have to live with it. It's not something you can just pay a visit to from time to time. You have to live with it and live in it for a long time.



BD

: You have to work at it and you can't dabble?



JC

: I don't think there's any dabbling in any great art, but what I'm saying about this should go equally for Beethoven or Mozart, or for anybody. But it's very, very true of Verdi.



BD

: You spoke of not being able to understand Shakespeare. Can we get a little closer to the mind of Verdi because he was writing in music rather than just words?



JC

: No. I would have to support my first statement and say we can guess and we can assume and we can read his writings. We can know what he says, but what an artist says about himself or his work of art is not always the same as saying you know the work of art. I think the

Requiem

is the great example. It's one of the great paradoxes. Verdi was a self-proclaimed agnostic. You can ask yourself how could an agnostic write a work like the

Requiem

, which is one of the most powerful spiritual statements and works of any composer. The joke of course is to say it's his greatest opera; that it is more theater than church. That's begging the question. In fact, Verdi was a man who lived and thought in a theatrical manner, and therefore his view of the ultimate questions — the end of time, the meaning of life and death — are portrayed in a manner that reflects the theater. But that's not to say that this is a theatrical work, or a superficial work, or a work that only touches the surface of the substance. My own personal feeling is that Verdi was anti-clerical. He had reason to be. For a nineteenth century Roman Catholic, there wasn't much conception of religion. It was either Roman Catholicism or there was no religion, and so it was either that or there was nothing. His very negative feelings about the Roman Catholic church as an institution, and the clergy in general, were very individual. He was very much an individualist, and that's quite understandable. The only philosophic alternative for Verdi, given his time and place in history, was agnosticism, and yet I find it very difficult to feel that on an unconscious level Verdi was active with all those spiritual questions that all Roman Catholics in nineteenth century Italy were active with. Who has created a vision of the Last Judgment like the

Dies Irae

in the Verdi

Requiem

since Michelangelo [1475-1564] and Signorelli [c.1445-1523]. They're frescos, and they've been unparalleled until Verdi. It's very hard to say how this man could write this if the question wasn't burning. Then if you say he didn't believe that it was all so, then you could say that about any of us. None of us knows these things with certitude and without questioning. So there's a paradox. Do we really know what Verdi felt on the question of an after-life or what it is to be? We can read what he wrote, and he makes no doubt about it. There is nothing! He says he's an agnostic, so there is nothing. There are moments, such as Lady Macbeth or Iago who as much as say this. Iago says it in the

Credo

. After death there's nothing; it's old wives' tale. Verdi says this in such central moments in these operas with such clarity that you feel he must believe it... and yet in the

Requiem

he ends with a question mark. You end the

Requiem

with no certitude whatsoever. Even if it wasn't finished by Mozart, you leave his

Requiem

with a certitude because there's this faith there. You leave Faure's

Requiem

with a certitude. You don't leave the Verdi

Requiem

, and you don't leave the

Quattro Pezzi Sacri

[Four Sacred Pieces] with any sense. Verdi's spiritual doubt is so great that in the

Te Deum

, which is a hymn of praise and the words bespeak of great confidence, the music bespeaks doubt and skepticism and question. You feel he's active with that question until the end of his life. So that's why I say one must be very careful about reading anything into what a composer says, and looking at the composition, because the genius is in the composition, not necessarily in the words of the composer.



BD

: This is why I asked about the difference between knowing Shakespeare and knowing Verdi because Verdi can reveal himself in his music much more so that in any prose or letter that he could write.



JC

: Of course that's an arguable point. What Shakespeare has left civilization in words is monumental. It's just very difficult, and in the end it's irrelevant, it's not important. The point is that they left us the compositions or the works of art, and those works force us to ask questions about our own lives and questions. The fact that we're asking the questions, and we keep going back to those texts over and over for inspiration and for just for all sorts of simple pleasure, means that those become great texts, just as the Bible is a great, and the

Divine Comedy

is a great text, and on and on. So are the Mozart piano concertos; so are the Schubert string quartets; so are the Beethoven symphonies. What it means is that there are moments where human beings who acquire a genius for creation are able to create something that transcends its time and its form, and then people from other times and places are able to find meaning in it in their own time.



* * * * *





BD

: Let me ask you about your recording of

Bohème

.



JC

: This is a sound track for the film. The film will be premiered in Paris in early March. I don't know when it's going to be here in the States, but it was a very exciting project for me. I love films and I do think there's a great future in operatic films. Naturally it's going to have its effects on the perception of opera. It's no longer a theater, it's a film, and the demands of the theatrical experience become the cinematic experience, and they're going to have their effect. I hope this develops in a healthy way.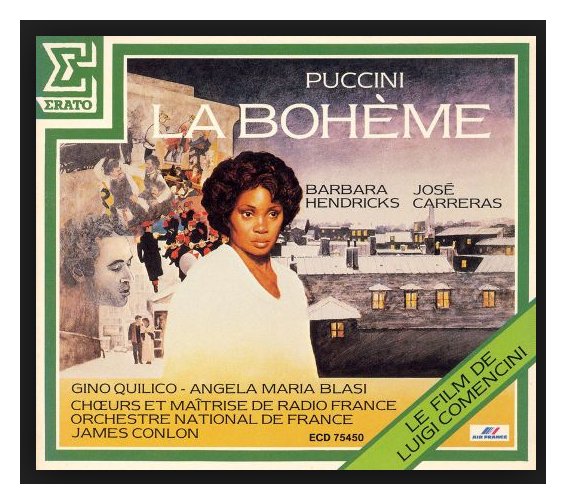 BD: Did you have any input at all into what you see, or just what you hear?



JC

: Absolutely on what you hear, with the exception of realistic sounds. You hear people falling down stairs, and you hear the sound of horses' hooves, and all that kind of thing. I was very keen that the music be relatively untouched. This is something I've seen with greater and greater unhappiness. As the movies start coming out now, there's more and more cutting, re-editing, and changing of things. I'm very much opposed to this, and there are a few minor alterations in the music, but they are minor, and they have a logic for the film.



BD

: You don't feel that if the composer were alive he would do this kind of tampering for the second medium?



JC

: Sure, and if I could recreate as well as Puccini or Wagner or Verdi, then I'd be happy to do it. But I feel that none of us can; with Puccini, absolutely. Puccini, above all, was a theater man, and revised and re-revised his works over and over again. Because I'm responsible for the music and the sound, I was very happy to be able to put on disc and on film a music conception of

Bohème

that I believe in, and which is what I feel is very close to the spirit and letter of the composer.



BD

: Did you know ahead of time what it would look like on the screen?



JC

: No, but I had read the shooting script, so I had some idea. The shooting of the film takes place after the actual making of the sound track. I'd seen the designs and discussed the scenes. We had had long discussions. It is updated, but it's not moved to contemporary time. It's moved into the period between 1900 and 1910, so it still has Paris of another period. The film director wanted it to be contemporary with Puccini, and in this case I don't have a strong viewpoint against that. I do have objections to updating certain operas. In general I'm not a believer in updating, but there are some mythological operas lend themselves to it. I do not object to updating Wagner, for instance. Wagner is mythology, and therefore if it's done in a convincing manner and there's a message, fine. I have even seen Mozart updated in an extremely convincing and interesting and provocative manner by Peter Sellers. I find this also extremely valid because in Mozart those characters are real and are dealing with universal questions. So if it can be done in such a way that is not untrue to Mozart, fine. I must say my admiration for Peter Sellar's

Così Fan Tutte

is boundless because even though I am not sure I would want to conduct it, I found it as theatrical experience extremely stimulating and extremely provocative, and it made me rethink everything I had ever thought about

Così Fan Tutte

.



BD

: However, this

Bohème

is more traditional?



JC

: Yes. The story, the essential character of

Bohème

, is a personal tragedy. It is a romantic story of two persons in love, and the tragedy of early death. That is not specific to the Paris of Murger [1822-1861]. You don't have to have that exactly at a particular time.



BD

: The Paris that Puccini [1858-1924] was writing about was a certain distance behind him. You've brought it up so it's the same distance behind us?



JC

: In a certain way, yes. Roughly speaking it's half a century behind. We're a little bit further than that, but to me that does not hurt the essence. What I don't want to see is an updated

Rosenkavalier

or an updated

Tosca

, or

Andrea Chénier

or something that is obviously historical with the history and the peculiarities of the times which are such an intrinsic part of the substance. I feel the same way with

Boris Godunov

and with

Khovanshchina

. To my mind, these are works that are prophetic, and they have a spiritual message that goes way beyond the specifics of the reign of Boris Godunov, or the time of Peter... although

Khovanshchina

is a strange mixture being true in spirit but not all factual. Yet they reach the spirit by speaking about something very various specific, different from a myth that speaks in archetypes. Then there are some works where the only way is to comprehend the substance is to have it in its period. To my mind,

Bohème

does not fall into that category, though

Tosca

does.



* * * * *





BD

: Coming back to Verdi, let me ask about

Don Carlos

. How do you decide which version you're going to use?



JC

: That's very difficult question, and maybe more than any other Verdi opera, this a question that will never solved, and needn't be. Ursula Günther [1927-2006] has written there are seven legitimate versions. Some of them are quite erudite. You go about deciding based on what your musical conscience tells you at the time, along with the practical considerations of the theater and the cast.



BD

: Are you going to do it here in Chicago in French?




James Conlon at Lyric Opera of Chicago



1987-88

Forza del Destino

- with Susan Dunn, Giacomini, Nucci, Kavrakos, Sharon Graham, Andreolli; Maestrini, Schuler (lighting)

1988-89 -

Falstaff

- with Wixell, Daniels, Corbelli, Walker, Horne, Swensen, Hadley; Ponnelle (original prod)/Calabria, Schuler

1989-90 -

Don Carlo

- with Rosenshein, TeKanawa, Troyoanos, Hynninen, Ramey; Frisell (dir), Quaranta (des), Schuler

1992-93 -

Pelléas et Mélisande

- with Esham/Stratas, Hadley, Braun, Kavrakos, Minton; Galati (dir), Israel (des), Schuler






JC

: No, we're not going to do it in French. I have mixed feelings about that, too. Yes, it was written in French, and of course I've seen the French score, and I've studied it, and I do hope someday that I will do it in French. Verdi himself hated the Italian translation of that opera. In fact, I understand there is a project to retranslate it now, which might be a very good idea.



BD

: That'll be interesting, and force everybody to relearn an Italian Verdi text! [Both laugh]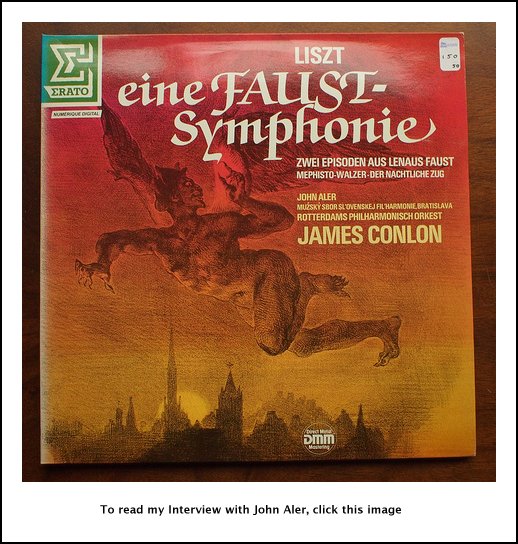 JC: Yes. My own preference from all the versions at the moment — and I underline 'at the moment' because it changes — is to do the Italian four act version. I have done it with the Fontainebleau act. In fact, it was my first opera at Covent Garden and on that occasion I did all five acts and opened with the opening chorus, which had only then been recently rediscovered. On that occasion I had an interesting experience. The soprano twice was taken ill at the last moment, and we had to fly somebody in. In one case it was Gwyneth Jones, and we held up the performance until her helicopter arrived. Needless to say that kind of experience was one where you shake hands and say, "See you down there." She didn't know Fontainebleau, so we simply cut it. This happened again, and Martina Arroyo helped us out over another performance, and she also didn't know Fontainebleau, so we didn't do it. So I had an opportunity to see performances back-to-back of the same production with the same cast with or without Fontainebleau. I was amazed that my instinct came up with something that my intellect rejected, which is it is better in four acts.



BD

: Because it makes more of an impact, or an immediate impact?



JC

: Yes. First of all, it's still is the last intention of Verdi. He knew Fontainebleau was there, and he chose to cut it out, reducing the opera to four acts. Were this Wagner or Berlioz I would say something different. For these men, time was almost a part of the form in the massive structure of their works. But Verdi was peculiarly almost fanatical about being concise. To have something concise is a part of his substance, and he himself was never fully satisfied with

Don Carlo

. I don't think he was very fully satisfied with

Forza

. Verdi operas fall into categories of experimental works and conservative works. The experimental works often have imperfections in terms of balance or structure, but they more than made up for them by the substance. He ultimately wanted

Don Carlo

the way he left it, which is to say, in four acts. There are other advantages, and one is the cyclical nature of the opening and closing in the cloisters which makes for a greater effect. Another element which is very important to me is that Fontainebleau is curiously unable to explain the deep passion between Carlo and Elisabeth as eloquently as not having seen the birth of this passion. Their passion is taken for granted, and exists in the unconscious fantasy of the audience. This, to me, is stronger than seeing it as it is portrayed. It's very difficult to bring Fontainebleau in such a way that you see these two people fall in love the way we see Mimì and Rodolfo fall in love, or the way we see Tristan and Isolde fall in love. It is very simple. It's beautiful music. Fontainebleau is very touching in a way to see these two persons, and yet we encounter them next in an almost 'Tristanesque' passion for each other, which, because they are not Tristan and Isolde, Elisabeth particularly respects the propriety of the situation and denies the passion, and Don Carlo, in his distraction and confusion, vacillates. But we know they will not give in to their passion, and this passion has to be overwhelming for the story to be convincing. It is, in my mind, somehow stronger in the imagination of the public than in the way Verdi portrayed it in Fontainebleau. So for this reason, above all, I almost prefer not to have the audience see the encounter and Elisabeth and Carlo, but to experience in their minds and almost relate to their own feelings about passion, because everybody in their life has experienced passion and has a richer imagination than anything that can be portrayed on a stage.



BD

: So you view Fontainebleau almost like something from the play that wasn't set?



JC

: Exactly! Did we have to see Otello and Desdemona fall in love? No, because the story there is going to take it for granted. Then we see how this is corrupted. In the case of Don Carlo and Elisabeth, the strength is very interesting about these characters and, the rest of the opera aside, it is what these people do with this passion. It's how did they get to have that passion. You can't say that for Rodolfo and Mimì. It's the way that Mimì walks into this garret and changes and transforms the life of this man, and he hers. It's a part of the whole story. That's the reason why I want my first half of the first act of

Bohème

to be very masculine and almost lacking in the type of meaning and repose of a romantic experience. You see these guys with the music literally tripping over, going from one allegro to another, sometimes hectic, sometimes frenetic. Even in the scene with Benoît, you see him in and out as quickly as possible. Suddenly Mimì arrives and she changes the entire tempo, and that is essential to the story. But I don't see that the falling in love of Elisabeth and Carlo to be as essential as the implications of this passion, and how they handle it later on in the opera. Again I say this is a theatrical decision. It is not wrong to do Fontainebleau. In fact, I may do it again in my life.



BD

: If you come to record it, you may not have a choice?



JC

: I would record it, because, as a recording you have the option to listen or not to listen to that act.



BD

: To listen, or not to listen, that is the question! [Laughs]



JC

: Yes! [Gets the joke and also laughs]



* * * * *





BD

: Is conducting fun?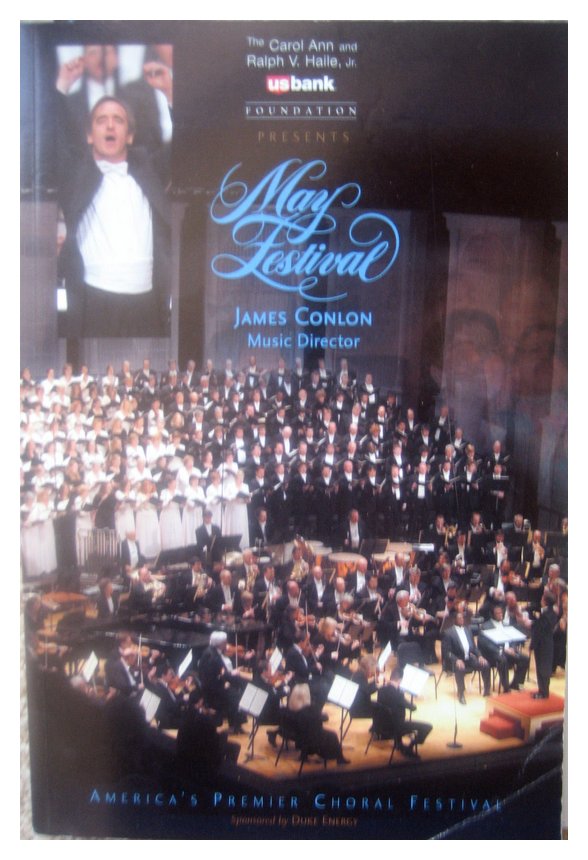 JC

: It can be fun. 'Fun' is too limiting a word because it's a life's activity for me, so that means it has all the aspects of life. It can be hard, it can be easy, it can be sad, it can be frustrating, it can be annoying, it can be uplifting, it can be tragic, it can fun! I work all my life and so it's like a mosaic.



BD

: You're Chief Conductor now in Cologne, but you've been Music Director of the Cincinnati May Festival.



JC

: Yes, and also five years now as Principal Conductor with the Rotterdam Philharmonic.



BD

: So you've also had experience being a Music Director. Do you enjoy the administrative chores that go along with the tile of Music Director?



JC

: No, I must be honest and tell you that I don't enjoy them. They are necessary, and it goes back to the fact that you've got to do it. It has to be done. I'm an artist. I'm not there to administrate, and I'm very happy when I have a good staff because the job of administration is to administrate, and the job of the orchestra is to play, and the job of the conductor is to conduct. You should do what you can do best. Otherwise you'll get a sort of Horizontal Principle [

also known as the Peter Principle

] where because a man is a great conductor, he starts being an administrator. Maybe he's a terrible administrator because it's not the same art. But you do have to become adept at a certain amount of it in order to bring about the product that you want.



BD

: Are you optimistic about the whole future of opera?



JC

: [Thinks and then sighs] I wouldn't say that I'm pessimistic. I'm neither optimistic or pessimistic. I absolutely believe that opera will survive, and survive well, and will continue to bring richness into people's lives. The big challenge for us, particularly in America, is to reach more people. People are afraid of opera. They're afraid of classical music, and I find this a great tragedy.



BD

: Is the television helping to overcome this?



JC

: Yes, by the fact that at least it's on there. People aren't looking at it, but they know that it's there. It's not as if something landed from Mars when you mention it. When I was a youngster, I lost half of my friends when I announced that I was going to the opera. That's so surprising now that people know there is such a thing as an opera. The biggest block to people's enjoyment, or people even going near it, is a totally unnecessary fear, or an idea that they've got to know something before they go there, or somehow opera is only for certain types of people. They think you have to know all about it, or you have to speak with an accent, or you have to get dressed up, and none of this is true. If you ask anybody their opinion about an opera or a classical piece, they say they don't know anything. You immediately hear the people feel they must apologize, and they qualify what they say with "I don't know anything about opera!" This is a great block, and it's unnecessary. If you ask somebody what they thought about of the latest movie, there will be no hesitancy in what they thought or what they felt because we take the movies for granted. You go to the theater and you react however you react. People have lost sight of the fact that opera was the theater of the nineteenth century when there wasn't the cinema. People went to the opera and reacted as they reacted. It was natural.



BD

: Is this new gimmick of supertitles helping to break down more barriers?



JC

: I'm delighted about the supertitles. I was very opposed to it at first. I thought it was a horrible idea when I first heard about it, but now I'm totally convinced of it because it had to wait for its historical moment. I had to wait for a moment, also, where, as viewers of films we had become accustomed to this. There are enough foreign films now shown in America for us to have gotten used to concentrating on the film and at the same time being able to follow the text without distraction. Obviously, it's always best to hear an opera in its original language, and then you speak the original language. Incidentally, the singers also have to have great diction in order to be made clear. All of that is the ideal way to hear operas, but in fact that limits the number of places and moments in which it can be heard.



BD

: Would you rather have it in the original with the titles, or in translation for the audience?



JC

: Absolutely in the original with the titles. I feel relieved of that burden of having to argue, and I can argue on both sides of that question. Composers themselves sanctioned translations. It was a knotty philosophical problem that I'm very glad to say it is becoming less of a problem now because these surtitles basically have solved the problem. I absolutely believe that for it to be musically and dramatically valid, it has to be performed in the original language. There are exceptions, of course, but for the most part operas are written with the word in mind. The music fits the word and the word fits the music, and it is highly disruptive for me to have that changed. At the same time there is no justification for an audience not knowing what's going on, and the composers would not justify it either. We forget that these composers did not think that they were writing operas to be performed in a hundred years. They were writing that season, for that audience, for a specific time and place.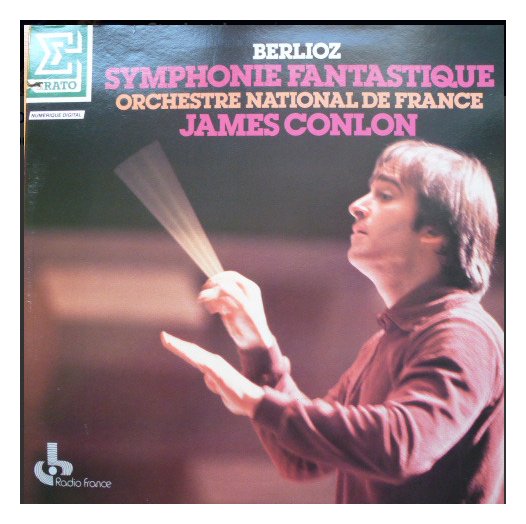 BD

: Is that what we're getting away from now — are composers trying to write for the ages, instead of writing for today?



JC

: I don't know. You'd have to ask the composers, but it's inevitable that composers became more and more self-conscious about this as they became interpreters themselves. When you get to Mahler, he notates with tremendous accuracy what he wants. He was conducting Beethoven, Schubert and other people who were long dead, and who had not notated with the clarity that Mahler was going to use because they were present at their performances. They were notating themselves! I don't believe that Beethoven or Schubert or Mozart or Bach ever thought that they would be performed in two hundred years. Had they thought so, they would have been much more careful and precise in their notations. They were notating just simply for that weekend. Bach wrote his cantata for that week. Mahler understood this problem because he was an interpreter of other people's music, and understood how difficult it is to fathom what's written. So Mahler begins to notate extremely sharply so that he leaves no room for misunderstanding.



BD

: Does that put you in a straight-jacket?



JC

: No, not at all. I'm very happy. It makes it possible to render Mahler much more faithfully, and with less area of doubt. Because we have seen that works do survive two hundred years, now we are aware that what we are doing may outlive us, and this is very difficult to live with. You're living with a greater pressure as a composer or as creative artist. Not only must they create something that has relevance now, but they must create something that has relevance afterwards. The burden of this will increase for creative artists, and it is also going to start increasing for performing artists. Now we have recordings and tapes of the previous generations. I don't think any conductor would be honest if he doesn't think that the legacy left by Toscanini is a burden. That is a burden of excellence. It's a legacy, and each successive generation will have the giants perpetuated. Then slowly, one by one, we will only hear giants because that's the natural selective process.



BD

: Are you adding to this burden with your legacy?



JC

: No, but I feel the burden. If I am lucky to live to be 80 years old and am still conducting, maybe by that time I will have made some contributions that I will last. I have no illusions. No, I don't record for that reason. To me it's not a competition. You have to think this through very carefully.



BD

: Then why do you record?



JC

: I record for the reasons that we discussed earlier. It is now a viable, valid form of communication, just the way the theater is. You reach certain people in a certain way through the recording, and you reach them in a different way live in a theater. There are thousands of recordings. The record market is flooded. It's almost absurd to discuss recording any longer with any feeling that this is a special thing that has been revealed. No, it's not that anymore. There's a frenzy of recording material, and now what's more, live things are being recorded on the spot, pirate or otherwise. The world is flooded now with recorded material. Time will select out of this what it wants.



BD

: What advice do you have the next generation of conductors?



JC

: I'm very flattered that you think there's a generation after me. [Laughs] I've been conducting professionally for over fifteen years, and people still say I'm so young to do this! It's impossible to give advice because you don't know what the needs and demands of that generation would be. The way a person became a conductor fifteen years ago was completely different. There's no way a conductor at that time could have foreseen the demands and needs of a conductor of today. Similarly, I am sure that after the Millennium there will be many, many changes. I could give advice only for the world as I know it at the moment, and that'll be gone in fifteen years.



BD

: Thank you for being a conductor, and I'm glad to know that you'll be back in Chicago.



JC

: I'm very, very pleased myself. Thank you. It was a very nice interview, Bruce. You posed some very good questions, and it flowed well. I appreciate it when it's able to go that way.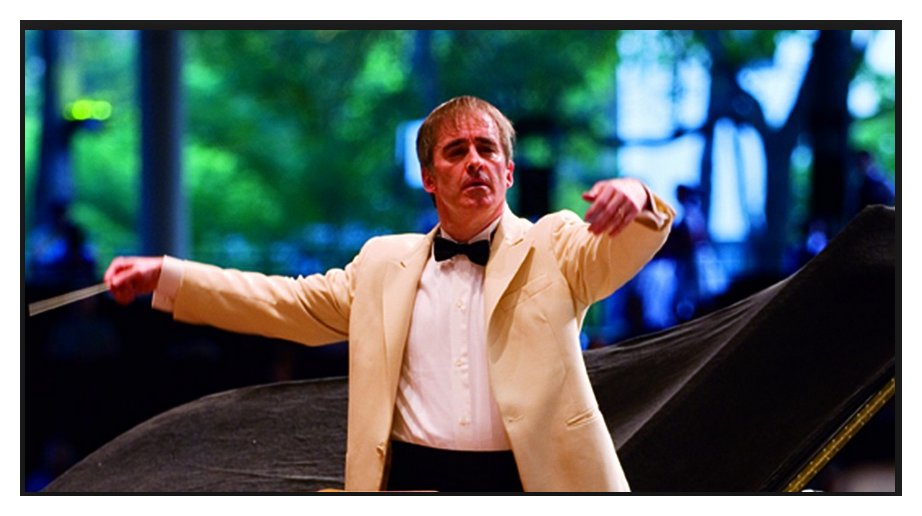 © 1987 Bruce Duffie

This conversation was recorded in Chicago on January 26, 1988. Portions were broadcast on WNIB the following July, and again in 1989, 1990, 1995 and 2000. This transcription was made in 2016, and posted on this website at that time. My thanks to British soprano Una Barry for her help in preparing this website presentation.

To see a full list (with links) of interviews which have been transcribed and posted on this website, click here.

Award - winning broadcaster Bruce Duffie was with WNIB, Classical 97 in Chicago from 1975 until its final moment as a classical station in February of 2001. His interviews have also appeared in various magazines and journals since 1980, and he now continues his broadcast series on WNUR-FM, as well as on Contemporary Classical Internet Radio.

You are invited to visit his website for more information about his work, including selected transcripts of other interviews, plus a full list of his guests. He would also like to call your attention to the photos and information about his grandfather, who was a pioneer in the automotive field more than a century ago. You may also send him E-Mail with comments, questions and suggestions.