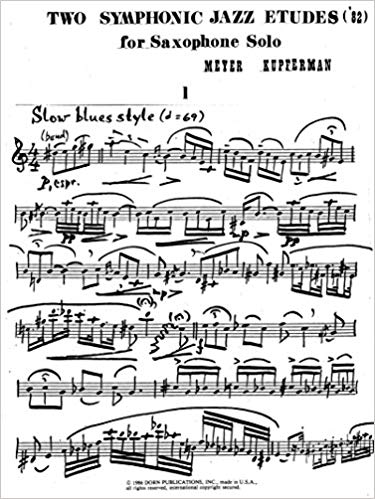 Meyer Kupferman was a composer and professor of music. He was a prolific writer of concertos, chamber and solo pieces, operas, ballets, and symphonies. He taught for over 40 years at Sarah Lawrence College. Stylistically his music included both jazz and 12-tone techniques.
Kupferman was born in New York City, on July 3rd, 1926, the first child of Elias and Fanny Kupferman. The family moved around frequently when he was young. At age five he began violin lessons, but did not show any musical inclination. However, by age ten he as exposed to the clarinet, an instrument that opened the world of music to him. He took lessons, taught himself to compose and play the piano and started to compose pieces and arrangements for friends. Kupferman was primarily self-taught, although he did take classes in theory and composition at the High School of Music and Art and Queens College.
In order to provide an avenue through which to perform his compositions, Kupferman founded the Composers Workshop. Several individuals who played with him in these early years, moved on to become composers in their own right.
In 1951, Meyer Kupferman was offered a professorship in both composition and chamber music at Sarah Lawrence College in Bronxville, NY. He taught there for 43 years and retired in 1993. During his time at the College, Kupferman conducted the orchestra and chorus, taught classes in music theory, and founded the Sarah Lawrence Improvisation Ensemble.
Kupferman received grants from the Guggenheim Fellowship, National Endowment for the Arts, and the Ford Foundation. He also received composition awards from the American Academy and Institute of Arts and Letters and ASCAP.
He had one daughter, Lisa Pitt, from his first marriage. He subsequently married Pei Fen Chin in 1973, and was also father to three stepsons: Fung Chin, Sung Chin and Yun Chin.
Meyer Kupferman died on November 26, 2003, in Rhinebeck, New York.
-- Biography from the Archives & Manuscripts section of the New York Public Library (with correction)
* * * * *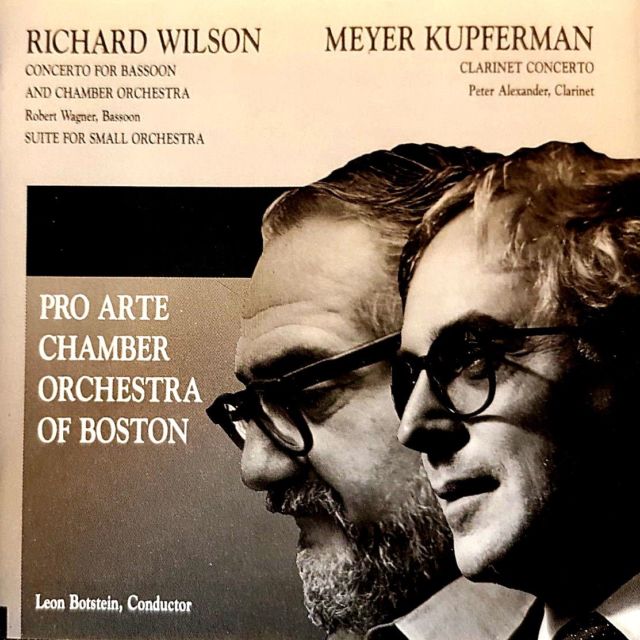 Kupferman (with beard) is shown on the left in this photo from the CRI CD booklet.
See my interview with
Richard Wilson
.