Composer, emeritus professor Steven Stucky dies at 66
By Daniel Aloi

Steven Stucky, a leading American composer who taught at Cornell for 34 years, died Feb. 14 at his home in Ithaca. He was 66.
Stucky, the Given Foundation Professor of Music Emeritus, joined the Cornell faculty in 1980. An important mentor to emerging composers for decades, he also was a prominent advocate for new music as artistic director of Ensemble X and host of the New York Philharmonic's critically acclaimed "Hear and Now" series, among other professional roles throughout his career.
Stucky was "a generous person, great composer, wonderful teacher and model musical citizen," said Xak Bjerken, pianist and professor of performance.
He won the 2005 Pulitzer Prize in music for Second Concerto for Orchestra, originally commissioned by the Los Angeles Philharmonic. Appointed composer-in-residence by André Previn in 1988, Stucky worked for 21 years with the orchestra, 17 of them as consulting composer for new music.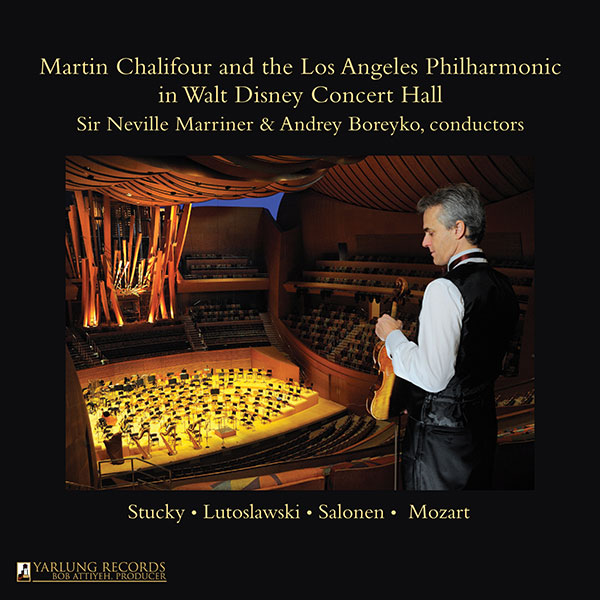 The same year as his Pulitzer win, Stucky also received the Medal of the Witold Lutosławski Society, and his 2000 string quartet Nell'ombra, Nella Luce (In Shadow, in Light) was included in Chamber Music America's "101 Great American Ensemble Works."

A memorial concert for Stucky will be held Monday, April 18, at 8 PM in Barnes Hall Auditorium, followed by a reception.

Born in Kansas November 7, 1949, Stucky was raised "in the Midwest and Southwest on a steady diet of Copland," he once wrote. He studied at Baylor University before attending Cornell, earning a doctorate of Musical Arts in composition in 1978.

An active and in-demand composer, conductor, writer, lecturer and teacher, Stucky was known to local audiences as artistic director of Ensemble X, the new-music ensemble he founded in 1997, featuring Cornell and Ithaca College faculty musicians on wind, string and percussion instruments, piano and voice.
In 2014 he retired from Cornell and was named an emeritus professor, and joined the Juilliard School to teach composition. He was diagnosed with brain cancer in November.
"He went out of his way to come to the Ensemble X concert last Sunday, and he was warm and generous with his students, who saw him for the first time after his surgery in early December," Bjerken said. "He was such a gentle yet powerful influence on so many of us."
Said Steven Pond, chair and associate professor of music: "Despite the challenges of treating his illness, Steve was an active presence in our musical community until just a few days ago. In his decades-long career in our department, Steve's kind heart and cool head made him invaluable. His impression is left on the many graduate and undergraduate students he taught and advised."
Stucky also continued to mentor his Cornell graduate students as an emeritus professor, Pond said.
Stucky's works were widely performed and recorded. Album Leaves, four miniatures for piano he composed for Bjerken in 2002, appears on Gloria Cheng's Piano Music of Salonen, Stucky & Lutoslawski, which won a Grammy Award in 2009 [shown below]. His 2012 oratorio August 4, 1964, commissioned by the Dallas Symphony Orchestra and Chorus to honor the centennial of Lyndon B. Johnson's birth, received a Grammy nomination for Contemporary Classical Composition. [More on that work farther down on this webpage.]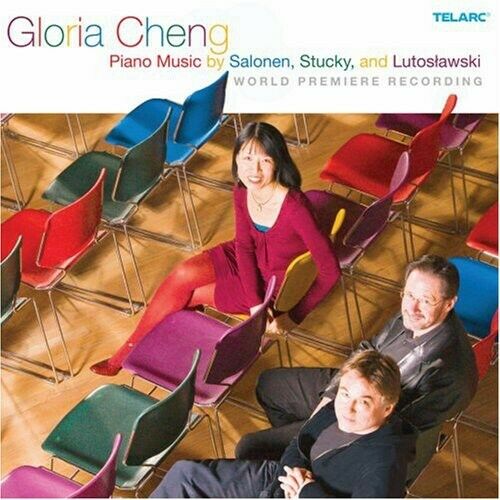 Highlights of his later work include the song cycle The Stars and the Roses (2012-13); the 2014 Ojai Music Festival premiere of The Classical Style: An Opera (of Sorts); and Winter Stars, his 2014 setting of a Sara Teasdale poem.
He received the prestigious Deems Taylor Award from the American Society of Composers, Authors and Publishers for his 1981 book Lutosławski and His Music. Other honors include a National Endowment for the Arts Fellowship in 1978, a Guggenheim Fellowship in 1986 and a Bogliasco Fellowship in 1997, and election to the American Academy of Arts and Letters and the American Academy of Arts and Sciences.
Stucky was director of composition studies at the Aspen Music Festival and was recently announced as director of the Festival of Contemporary Music at Tanglewood. He was a trustee of the American Academy in Rome, a board member of the Koussevitzky Music Foundation, and served as chair of the board and director of New Music USA.
"In his career as a composer and intellectual, Steve rose to the top ranks in his field," Pond said.
He is survived by his wife, Kristen; former wife, Melissa Whitehead Stucky, and two children, Matthew and Maura.