Adrian Da Prato, long-serving CSO musician, dies at 94
By JOHN VON RHEIN
CHICAGO TRIBUNE | MAR 18, 2015 AT 7:52 PM
Adrian Da Prato, a member of the Chicago Symphony Orchestra's violin section from 1946 until his retirement from the CSO in 1996, died on Tuesday in Chicago, according to a statement released by the orchestra on Wednesday. He was 94.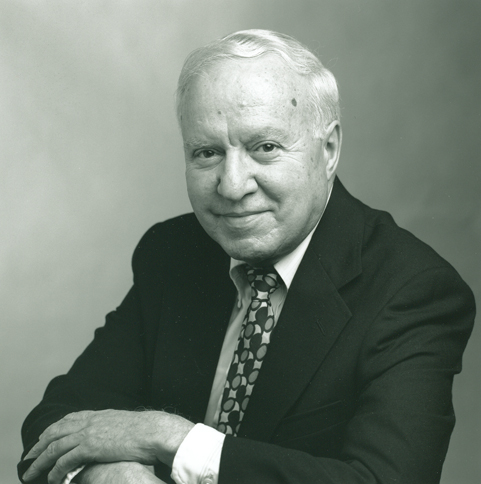 The Italian-born, Chicago-bred Da Prato was one of the longest-serving members of the orchestra, logging 49 years of service under seven music directors, from Desire Defauw to Daniel Barenboim.

He was a violinist in the Illinois Symphony Orchestra and Civic Orchestra of Chicago in 1946 when Defauw hired him.

Da Prato particularly cherished his friendship with Carlo Maria Giulini, the orchestra's revered principal guest conductor from 1969 to 1972. Their friendship dated from 1955 when the Italian maestro arrived in Chicago for his American debut.

Giulini spoke little English, and Da Prato was asked to help translate for him. As the violinist recalled, "There was no real problem, because the rapport between the orchestra and maestro Giulini was such that words really were not necessary."

Born in 1920 in the Tuscan region of Barga, Italy, Da Prato became fascinated with the sound of the violin while attending silent movies as a boy. The films were accompanied by piano and violin, and invariably his attention was drawn from the screen to the violinist in the pit, he later recalled.

Da Prato began violin lessons at age nine after his family arrived in America. In Chicago he attended Lane Technical High School and the American Conservatory of Music, whose teachers he remembered for encouraging talented students to exchange ideas. His violin teachers included John Weicher, then concertmaster of the CSO.

After being inducted in the 33rd Infantry Division in World War II, Da Prato later was assigned to special services in Hawaii, where he performed for the troops. He also was a member of the Chicago Strings, which toured throughout the U.S. and Europe, and performed in various chamber ensembles in the Chicago area.

His violin was a Peter Guarnerius of Mantua, Italy, dated 1710.

In a 1970s interview, Da Prato reflected warmly on his career with the CSO, likening its "unity of purpose" to that of a great string quartet whose members play together on a daily basis, live together on tours and thus become attuned to one another, as persons and musicians.

"Like an old bottle of wine, (an orchestra) has to have a good vintage to start out with, then it reaches a point where its fullness is realized,"
he said. "When an orchestra works together, it grows; that is the beautiful experience. It is magic."

Da Prato is survived by his niece, Paula Bertolozzi, and several grand-nieces, great-grand-nieces and great-grand-nephews.





* * * * * * * * *




Wilbur H. Simpson, 79, Bassoonist for Symphony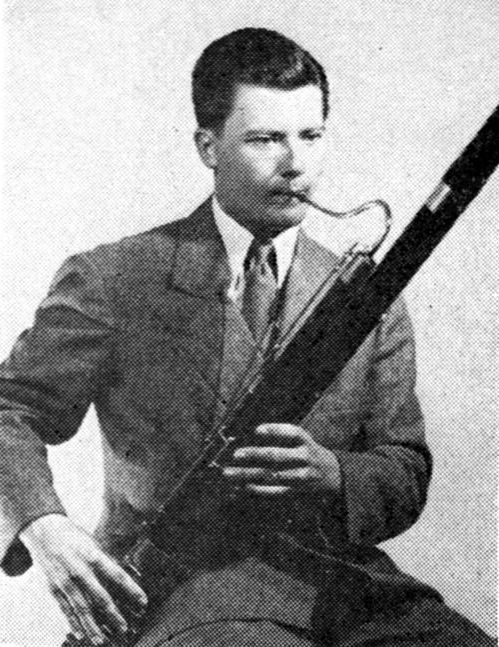 Jerry Thomas, Tribune Staff Writer CHICAGO TRIBUNE
Wilbur H. Simpson (December 6. 1917 - June 17, 1997) a former bassoonist for the Chicago Symphony Orchestra who also taught bassoon at Chicago area universities, died Tuesday at his summer home in Platte Lake, Mich.
Mr. Simpson, a resident of Evanston, was the orchestra's second bassoonist for 45 years, retiring in 1991.
He started playing the bassoon in high school in Angola, Ind., and later continued his studies at Northwestern University. After graduating with a degree in music education, Mr. Simpson taught instrumental music in Forest Park before serving in the U.S. Navy during World War II. After being involved in seven naval battles in the South Pacific, he was one of 30 band members to play at the formal Japanese surrender ceremony aboard the battleship Missouri in 1945.
Mr. Simpson then returned to Northwestern and received a master's degree before joining the Chicago Symphony Orchestra and the Chicago Symphony Woodwind Quintet.
Mr. Simpson taught bassoon at Northwestern, DePaul University and the Chicago Conservatory of Music before retiring from teaching in the mid-1980s.
He is survived by his wife, Margaret; three children, Michael, Jeffrey and Joan Andler and four grandchildren.
A memorial service will be held at 11 a.m. Monday in the Alice Millar Chapel on Northwestern's Evanston campus.

== Text of both items is from the Chicago Tribune. Photos are from other sources.