A well-respected composer working in many musical genres, Judith Shatin Allen is a Phi Beta Kappa graduate of Douglass College, as well as a recipient of the M.M. from Juilliard School and a Ph.D. from Princeton. Among her awards are two NEA Composer Fellowships, a Chamber Opera Commission from the Ash Lawn Summer Festival, a New Jersey State Arts Council Grant, and awards from "Meet the Composer" and the American Music Center.
Her works have been performed by the Houston Symphony, the Da Capo Chamber Players, the Contemporary Music Forum, the E.A.R. Ensemble, and the Sylvan and Clarion Wind Quintets. Her Icarus, for violin and piano, was performed at the National Gallery's American Music Festival in Washington, D.C., and her Glyph, for viola, string quartet, and piano, was premiered at the Thirteenth International Viola Congress in Boston.
Her Aura, for orchestra, was composed under an NEA Composer Fellowship in 1981, premiered in 1982 by the Charlottesville University and Community Orchestra. It was subsequently performed and recorded by the Richmond Symphony under the Direction of Jacques Houtmann in 1985. This recording is available on vinyl from Opus One Records.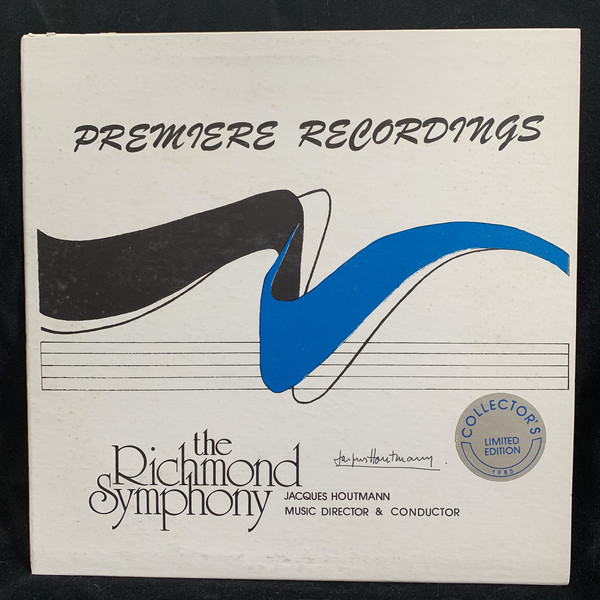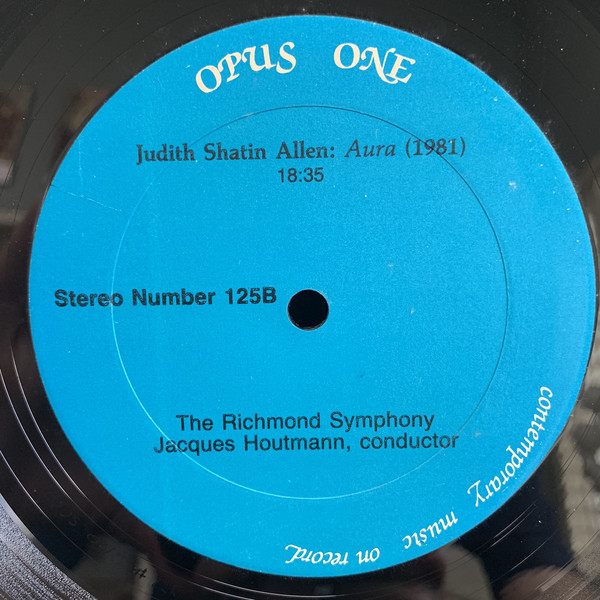 Aura is a large-scale work of just under twenty minutes' duration. The basic musical material derives from a tone-row chosen for its whole-tone characteristics. According to the composer, "The surface of the piece focuses on small subgroups from the underlying row, with a resultant tonal quality; Aura also refers to traditional form in its dramatic use of transposed recurrent themes which reach a state of resolution at its close."
The work has a distinct post-romantic quality while maintaining a tonally-flexible freedom; the composer effectively manipulates orchestral timbres to create a mystical aura consisting of clouds of sound materials. As the composer explained, "Just as every verbal utterance has its own tone of voice, its affective extension, so does every sound. It is this ineffable extra that Aura celebrates."