Shirley Verrett (May 31, 1931 – November 5, 2010) was an American operatic mezzo-soprano who successfully transitioned into soprano roles, i.e. soprano sfogato. Verrett enjoyed great fame from the late 1960s through the 1990s, particularly well known for singing the works of Verdi and Donizetti.


Born into an African-American family of devout Seventh-day Adventists in New Orleans, Louisiana, Verrett was raised in Los Angeles, California. She sang in church and showed early musical abilities, but initially a singing career was frowned upon by her family. Later Verrett went on to study with Anna Fitziu and with Marion Szekely Freschl at the Juilliard School in New York. In 1961 she won the Metropolitan Opera National Council Auditions.

In 1957, Verrett made her operatic debut in Britten's The Rape of Lucretia. In 1958, she made her New York City Opera debut as Irina in Kurt Weill's Lost in the Stars. In 1959, she made her European debut in Cologne, Germany in Nicolas Nabokov's Rasputins Tod. In 1962, she received critical acclaim for her Carmen in Spoleto, and repeated the role at the Bolshoi Theatre in 1963, and at the NY City Opera in 1964. Verrett first appeared at the Royal Opera House, Covent Garden in 1966 as Ulrica in Un ballo in maschera.

She appeared in the first concert ever televised from Lincoln Center in 1962, and also appeared that year in the first of the Leonard Bernstein Young People's Concerts ever televised from that venue, in what is now Avery Fisher Hall.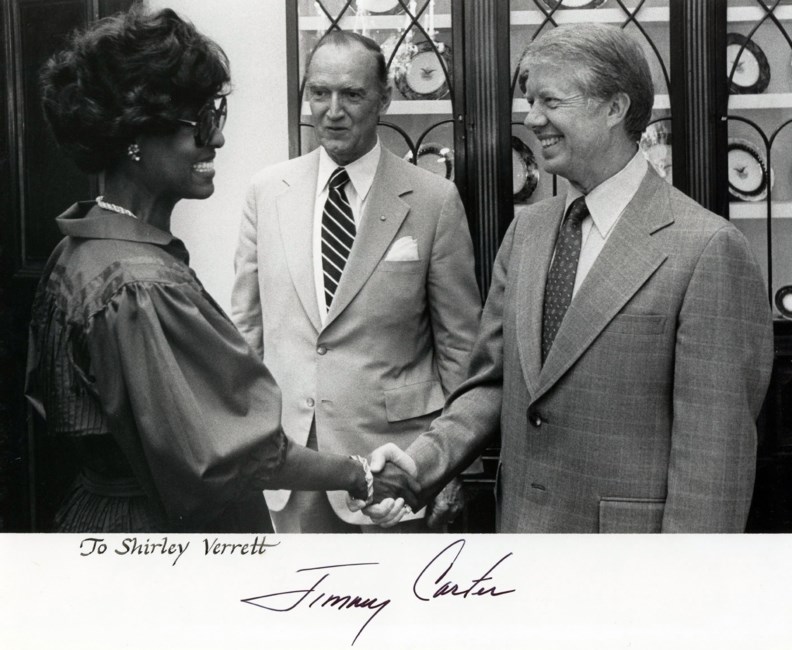 She made her debut at the Metropolitan Opera in 1968, with Carmen, and at La Scala in 1969 in Samson and Dalila. Verrett's mezzo roles included Cassandra and Didon (Berlioz's Les Troyens)-including the Met premiere, when she sang both roles in the same performance, Verdi's Ulrica, Amneris, Eboli, Azucena, Saint-Saëns' Dalila, Donizetti's Elisabetta I in Maria Stuarda, Leonora in La favorita, Christoph Willibald Gluck's Orpheus, and Rossini's Neocles (L'assedio di Corinto) and Sinaide in Moïse. Many of these roles were recorded, either professionally or privately.
Beginning in the late 1970s she began to tackle soprano roles, including Selika in L'Africaine, Judith in Bartók's Bluebeard's Castle, Lady Macbeth in Macbeth, Madame Lidoine in Poulenc's Dialogues of the Carmelites (Met1977), Tosca, Norma (from Boston 1976 till Messina 1989), Aida (Boston 1980 and 1989), Desdemona (Otello) (1981), Leonore (Fidelio) (Met 1983), Iphigénie (1984–85), Alceste (1985), Médée (Cherubini) (1986). Her Tosca was televised by PBS on Live from the Met in December 1978, just six days before Christmas. [Hirschfeld drawing of the cast is shown below, followed by the DVD release.]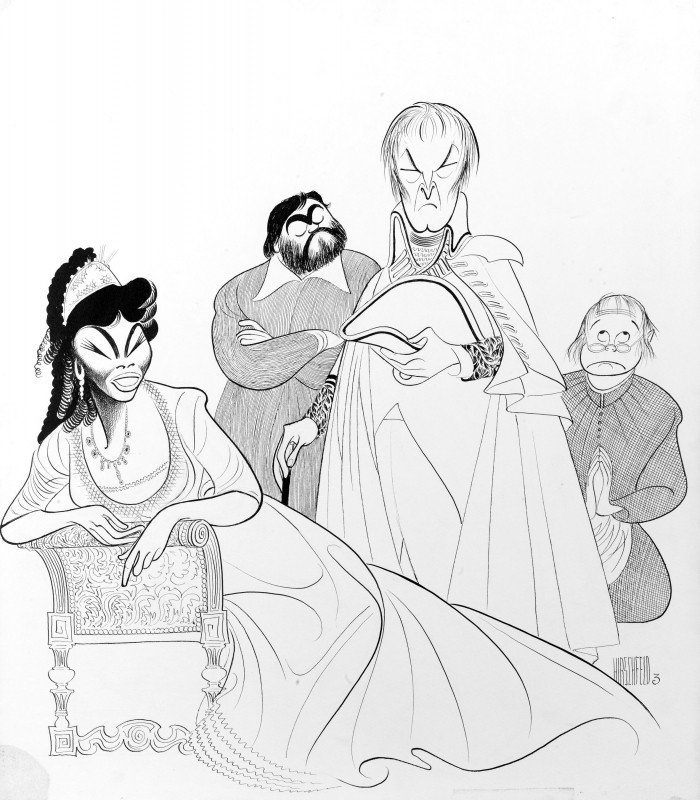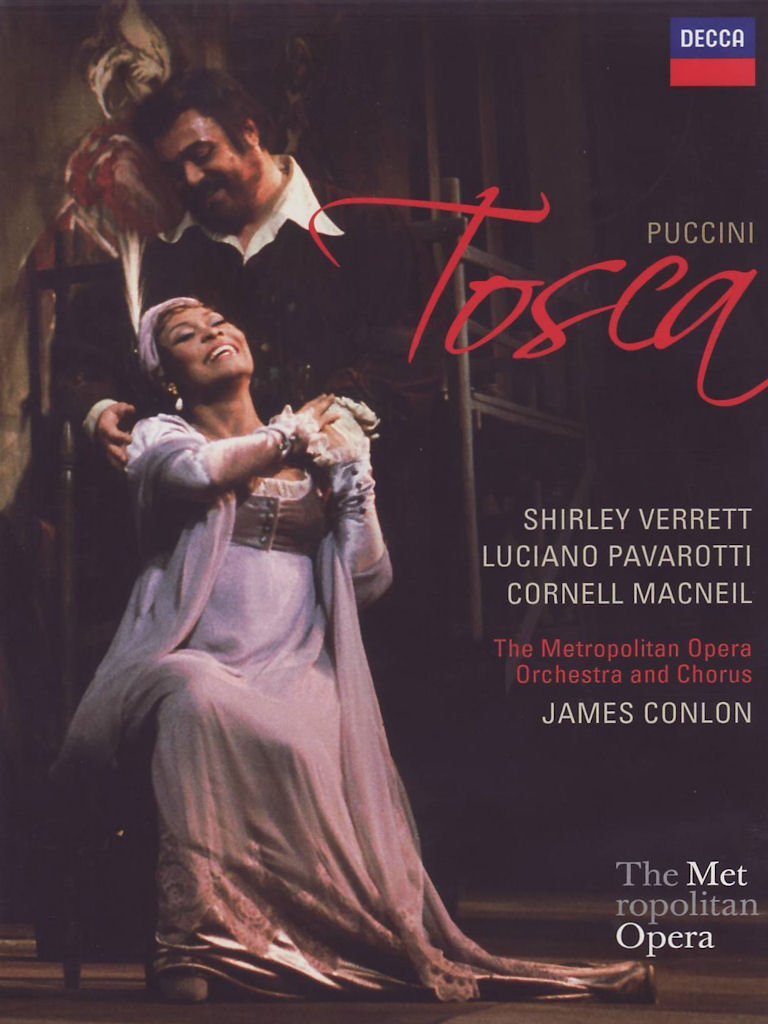 See my interviews with
Cornell MacNeil
,
James Conlon
, and
Tito Gobbi
(production)
In 1990, Verrett sang Dido in Les Troyens at the inauguration of the Opéra Bastille in Paris, and added a new role at her repertoire: Santuzza in Cavalleria rusticana in Sienna. In 1994, she made her Broadway debut in the Tony Award-winning revival of Rodgers and Hammerstein's Carousel at Lincoln Center's Vivian Beaumont Theater, playing Nettie Fowler.
In 1996 Verrett joined the faculty of the University of Michigan School of Music, Theatre & Dance as a Professor of Voice and the James Earl Jones Distinguished University Professor of Voice. The preceding year at the National Opera Association Gala Banquet and Concert honoring Mattiwilda Dobbs, Todd Duncan, Camilla Williams and Robert McFerrin, Verrett said: "I'm always so happy when I can speak to young people because I remember those who were kind to me that didn't need to be. The first reason I came tonight was for the honorees because I needed to say this. The second reason I came was for you, the youth. These great people here were the trailblazers for me. I hope in my own way I did something to help your generation, and that you will help the next. This is the way it's supposed to be. You just keep passing that baton on!"

-- Names which are links in this box and below refer to my interviews elsewhere on my website. BD