The esteemed English conductor, Andrew Frank Davis, born February 2, 1944 - Ashridge, Hertfordshire, England, studied piano at the Royal Academy of Music in London, and obtained Bachelor of Music degree. After taking organ lessons with Peter Hurford and Piet Kee, he was an organ scholar at King's College, Cambridge (1963-1967), obtaining his Master of Art degree in 1967. He then received instruction in conducting from Franco Ferrara at the Accademia di Santa Cecilia in Rome (1967-1968). In 1984 he obtained Doctor of Letters from the York University in Toronto.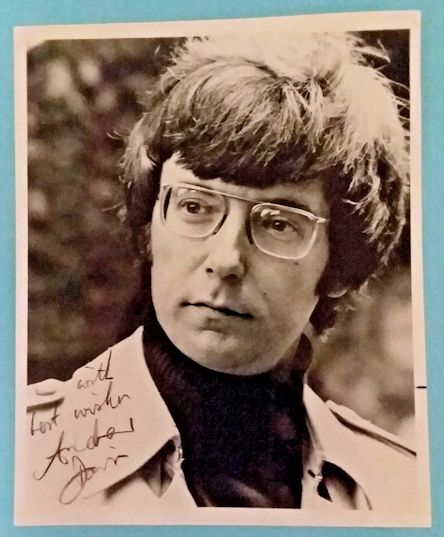 Davis was pianist, harpsichordist and organist with Academy of St Martin-in-the-Fields in London from 1966 to 1970. Following a successful guest conducting engagement with the BBC Symphony Orchestra in London in 1970, Andrew Davis served as assistant conductor of the BBC Scottish Symphony Orchestra in Glasgow (1970-1973). In 1973 he made his debut as an opera conductor at the Glyndebourne Opera Festival. He has appeared with major orchestras and festivals internationally including Berlin, Edinburgh and Flanders. He was associate conductor of the New Philharmonia Orchestra in London (1973-1975) and principal guest conductor of the Royal Liverpool Philharmonic Orchestra (1974-1976). In 1974 he made his North American debut as a guest conductor with the Detroit Symphony Orchestra. He then was Music Director of the Toronto Symphony Orchestra (1975-1988), which, under his guidance, acquired a fine international reputation via major tours of North America, Europe, the People's Republic of China, and Japan (1983, 1986). In 1982 he inaugurated the orchestra's new home, the Roy Thomson Hall in Toronto, in a gala concert. After completing his tenure, he served as the orchestra's conductor laureate from 1988 to 1990. In 1989 he was named Chief Conductor of the BBC Symphony Orchestra in London, becoming the 2nd longest to hold that position since its founder, Sir Adrian Boult. In 1988 he became Music Director of the Glyndebourne Festival. Since 2000, Davis has served as Music Director & Principal Conductor of Lyric Opera of Chicago.

His diverse repertoire ranges from Baroque to contemporary, and his vast conducting credits span the symphonic and operatic and choral worlds. Davis is a great proponent of 20th-century works including those by Janáček, Messiaen, Pierre Boulez, Edward Elgar, Tippett, and Benjamin Britten.

With the BBC Symphony Orchestra, Maestro Andrew Davis has led concerts at the London Proms and on tour to Hong Kong, Japan, the USA, and Europe. He has conducted all of the major orchestras of the world from the Chicago Symphony Orchestra to the Berlin Philharmonic to the Royal Concertgebouw Orchestra Amsterdam, and at opera houses and festivals throughout the world including the Metropolitan Opera in New York, La Scala in Milan, Covent Garden in London, Paris Opera and the Bayreuth Festival. In 1991 he opened the Promenade Concerts in London with the Dream of Gerontius; and in 1994 he conducted the 100th anniversary season of the Henry Wood Promenade Concerts in London with the BBC Symphony Orchestra. He also appears with the Montreal Symphony Orchestra, Spanish National Orchestra, Saint Louis Symphony Orchestra, Royal Scottish National Orchestra, and the orchestras of Strasbourg and Vancouver Symphony Orchestra, as well as on tour with the Royal Philharmonic Orchestra in the Far East and at the Montreux Festival.

Andrew Davis is a prolific recording artist. He has recorded for Decca, Deutsche Grammophon, Warner Classics International, Capriccio, EMI, and CBS. His recordings include: all the Dvorak Symphonies, Felix Mendelssohn Symphonies, and a Borodin Cycle; Enigma Variations, Falstaff by Edward Elgar; Overtures: Coriolan, Leonore No. 3, Egmont, Fidelio by L.v. Beethoven; Symphony No. 10 by Shostakovitch; Concerto No. 2 by Sergei Rachmaninov; Cinderella (Excerpts); The Young Person's Guide to the Orchestra; Symphony No. 5, Horn Concerto, Piano Concerto No. 2 by Alun Hoddinott; Canon (and other digital delights) by Johann Pachelbel; The Planets by Gustav Holst, numerous others. Honours include: 2 Grand Prix du Disque Awards for recording of Maurice Duruflé's Requiem with Philharmonia Orchestra, Tippett's Mask of Time won Gramophone of Year Award in 1987 and a Grand Prix du Disque in 1988. In 2008, he released E. Elgar's Violin Concertos featuring violinist James Ehnes and London's Philharmonia Orchestra on the Onyx Classics label, which won Gramophone's coveted "Best of Category - Concerto" award. Releases in 2007 included L.v. Beethoven's Violin Concerto with violinist Min-Jyn Kim and the London Philharmonia Orchestra on the Sony label; a solo recital of operatic favorites sung by soprano Nicole Cabell with the London Philharmonic Orchestra on the Decca label, which in 2008 won the Solti Prize from the French Académie du Disque Lyrique; and Franz Liszt's Piano Concerto No. 1 and Frédéric Chopin's Piano Concerto No. 1 with pianist Yundi Li and the London Philharmonia Orchestra for Deutsche Grammophon.

Davis is also a composer. Among his compositions: La Serenissima (Inventions on a Theme by Claudio Monteverdi) Chansons Innoccentes.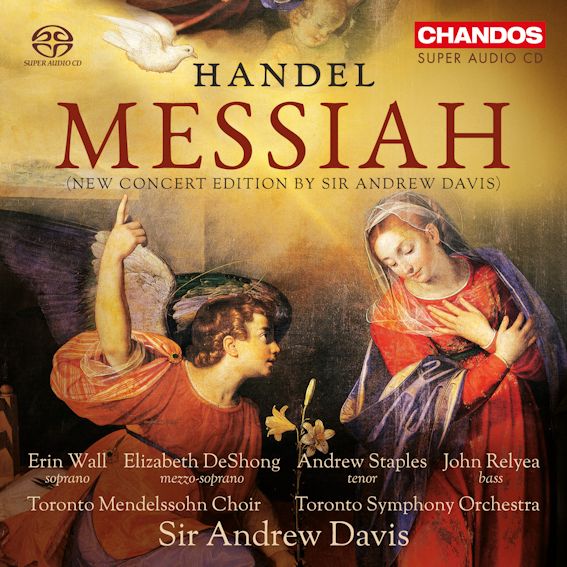 In 1992 Andrew Davis was made a Commander of the Order of the British Empire for his services to British music, and in 1999 he was made a Knight Bachelor in the New Year Honours List. In 1991, he received the Royal Philharmonic Society/Charles Heidsieck Music Award.

His 3rd marriage was to soprano Gianna Rolandi. They now reside in Chicago where she was the Director of The Patrick G. and Shirley W. Ryan Opera Center at Lyric Opera of Chicago.


== Names which are links in this box and below refer to my interviews elsewhere on my website. BD