Mezzo - Soprano Florence Quivar

A Conversation with Bruce Duffie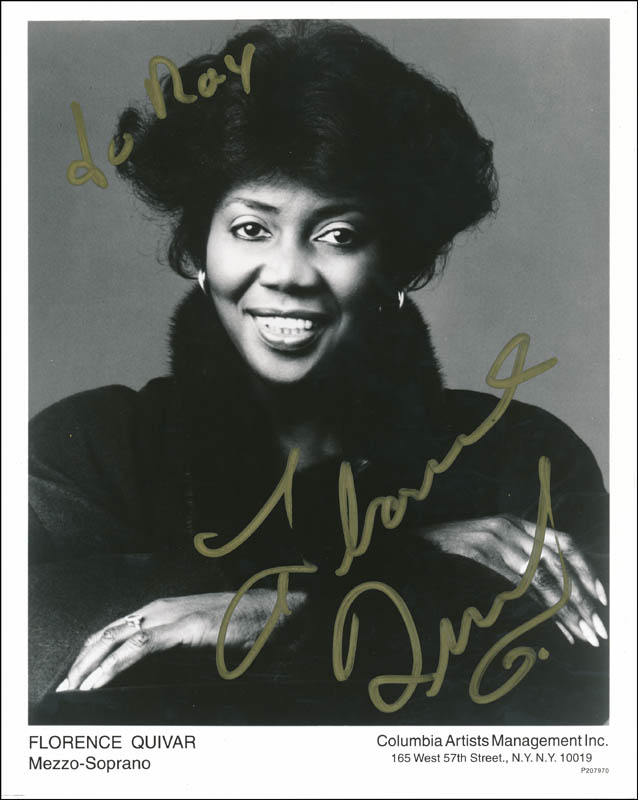 A native of Philadelphia, Florence Quivar is a graduate of the Philadelphia Academy of Music and was a member of the Juilliard Opera Theatre. She has received numerous awards, including the National Opera Institute Award, the Baltimore Lyric Opera Competition, and the Marian Anderson Vocal Competition.
Renowned for her rich mezzo-soprano voice, Ms. Quivar is considered one of America's most distinguished artists. She has enjoyed many seasons at the Metropolitan Opera and has also sung with the Met on tour in Spain. In past seasons at the Met she won critical acclaim for her performances in Dialogues of the Carmelites, Oedipus Rex, L'italiana in Algeri, and Le prophète, and as Serena in the Met's historic first production of Porgy and Bess. She appeared as Brangäne in the Los Angeles Music Center Opera's production of Tristan und Isolde, with Zubin Mehta conducting the Los Angeles Philharmonic.
Quivar's extensive operatic repertoire and wide-ranging concert repertoire have taken her to opera houses and concert halls throughout the world. During recent seasons, she performed Beethoven's Ninth Symphony with the Boston Symphony Orchestra at Tanglewood, Bernstein's Jeremiah Symphony at the Schleswig-Holstein Music Festival, and Brangäne in Tristan at Houston Grand Opera. She also made her debut at Lyric Opera of Chicago during the 1997/98 season in the world premiere production of Anthony Davis' Amistad.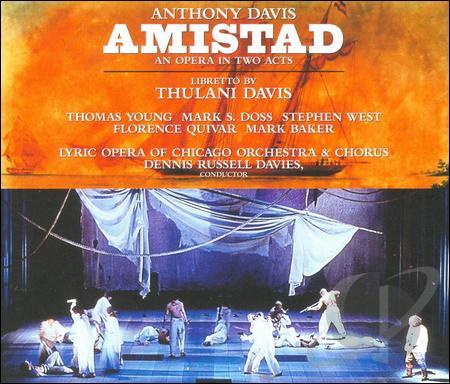 See my interviews with Mark S. Doss, and Dennis Russell Davies


Quivar's discography includes, among many others, a solo album of spirituals titled Ride on, King Jesus; Luisa Miller and Oedipus Rex, both conducted by James Levine; two recordings of the Verdi Requiem, with Carlo Maria Giulini and Sir Colin Davis; Rossini's Stabat Mater with Thomas Schippers; a highly-acclaimed recording of Porgy and Bess with Lorin Maazel; two recordings of Mahler's Eighth Symphony, with Seiji Ozawa and Lorin Maazel; and Mahler's Third Symphony with Zubin Mehta.

== Names which are links in this box and below refer to my interviews elsewhere on my website. BD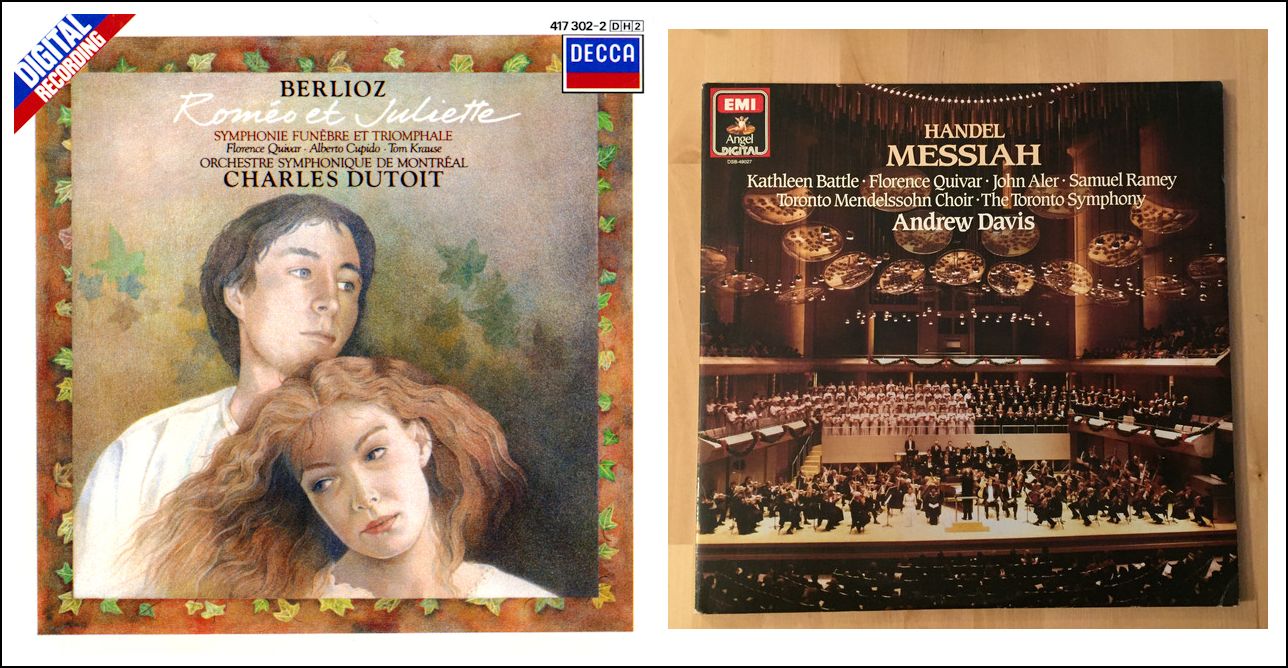 See my interviews with

Tom Krause

,

Charles Dutoit

,

John Aler

, and

Andrew Davis





In addition to the production of Amistad with Lyric Opera of Chicago mentioned above, Florence Quivar has appeared and recorded with the Chicago Symphony both downtown and at the Ravinia Festival. A few of the highlights include the Bach B Minor Mass conducted by Sir Georg Solti, Poème de l'amour et de la mer of Chausson, conducted by Anthony Pappano, the Symphony #3 of Mahler led by Mehta, and the Symphony #8 of Mahler and the Verdi Requiem both led by Christoph Eschenbach.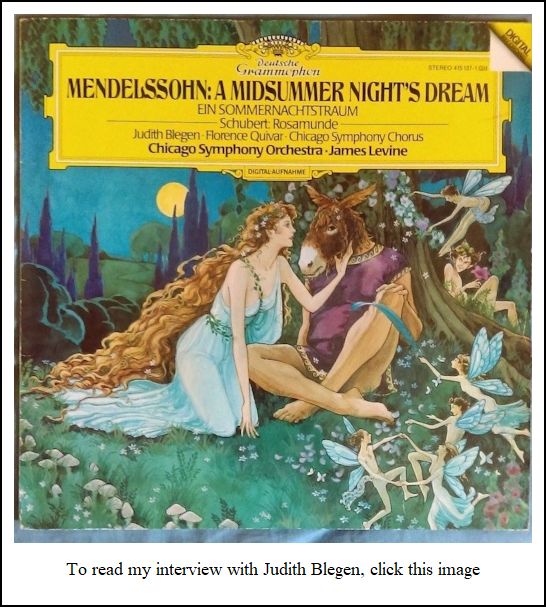 It was on a return visit to the Ravinia Festival in August of 1992 that I had the privilege of speaking with the distinguished mezzo. She was warm and charming, and there was much laughter interspersed with the serious discussion of her artistry. Portions of this conversation were aired on WNIB, Classical 97 in Chicago on four occasions, and now the entire interview is presented on this webpage.


Bruce Duffie: Thank you for coming back to Chicago!

Florence Quivar: Oh, thank you. It's always nice to come back.

BD: Do you like the life of a 'wandering minstrel'?

FQ: I like a lot of parts of it. I love the travel to various places, but I tire of being in a hotel room. I tire particularly of the luggage because I travel with so many bags. All of this year I would think I can reduce this, but I never do! I'm here four days and I've got three bags.

BD: How much of that is related performance, and how much is just personal items?

FQ: It's a mixture of both. Actually, I brought three gowns because the weather here at Ravinia can change within ten minutes. Since I've been here it has gotten extremely cold, so I brought a dress with a jacket. I also brought a dress that's like air-conditioned, and then I brought another dress in case it's the extreme cold.

BD: It was very cold earlier this year. Anne-Sophie Mutter was here, and before she entered we could see her in the wings. She had on a very low-cut gown. She didn't walk out onstage for awhile, then all of sudden she came out and she had a Ravinia Sweatshirt over the low-cut gown! [Much laughter] It was wonderful, and we gave her a great big ovation.

FQ: I love it, I love it!

BD: Is there a particular difficulty or joy of performing outdoors?

FQ: I enjoy performing outdoors. It makes the theme summer! [They laugh] Last night we had a rehearsal, and we were over at Bennett Hall. I've been here many times, but never at Bennett Hall, and just walking through the park outside, I saw the people with their lunches and candles, and the tables and the picnics, and that's enjoyable. You certainly wouldn't do that in the winter. The acoustical system here is very good, but there are disadvantages. Obviously, you have to compete with the possibility of a thunderstorm, which is threatening for tomorrow night, but yes, it's nice, and I enjoy it.

BD: You wouldn't want to perform outside, say, in Southern California or Florida, in the wintertime?

FQ: I've been at the Hollywood Bowl many times, but they close that up in the winter. Even in Florida, it is their cool time, so no, it wouldn't work.

BD: After living all his life here, my father retired to Florida, and he said they do miss the change of seasons down there.

FQ: I would miss that, I really, really would. My sister lives out there in Southern California. Northern California I like very much. I've never lived there, but I love the San Francisco area. But in Southern California, I would get so bored waking up all the time to a beautiful sunny day. I love the seasonal changes.

BD: Me, too. I love the different kinds of weather we have.

FQ: You're in the right place for that here in Chicago. [Has a huge laugh]

BD: How do you divide your career between operas and concerts?

FQ: I am beginning to do more and more opera, but I prefer doing a concert.

BD: Why?

FQ: I don't know. It's funny. It's just the way my career started. It started with concert work, and that's where I've just grown. The other problem in the beginning was a matter of which repertoire I was to sing. My teacher would say what I should not sing, and then we had to clarify which ones I should sing.

BD: What did your teacher say you should not sing?

FQ: Eboli, Amneris...

BD: I see, the big heavy parts.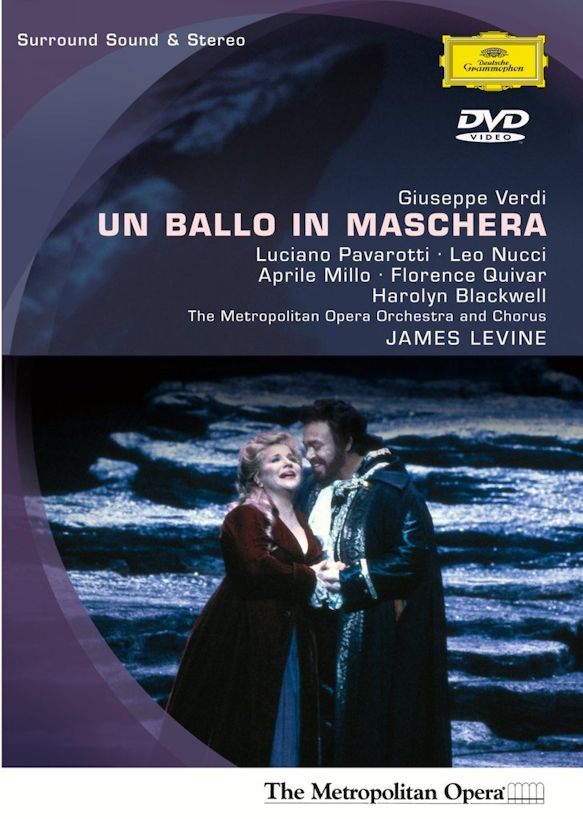 FQ: Right, right. My voice is deceiving. I can, indeed, do contralto things. I have that quality in my voice, but I am not a contralto, as they don't really exist much anymore anyhow. Yet I always had the agility. I used to do wonderful Rossini and Mozart things, and then I had this top. It was just varied, so that rules out a lot of the opera. I didn't do a lot of the bread and butter roles, whereas I could with the Messiahs, with the Bach, and Brahms, and the various things, and that's just the way the career went. But now this summer I did for the first time Amneris. It was a concert version in Israel, in Tel Aviv. We did five performances, and Un Ballo in Maschera I've done several times. I have done The Italian Girl in Algiers, and Le Prophète. I've done a variety, but it's been very diverse, and this year it seems like I'm going into a pattern. Amneris was the first in the concert version, and in September and October I'm in New York again doing Un Ballo in Maschera, and then Aïda for Bologna.

BD: Is it good to try out a role in concert?

FQ: It's wonderful. I wish I had the chance to do it for the others, but I travel in November, and I'm in Bologna for six weeks for Waltraute in Götterdämmerung for the first time with Chailly. I'm there for six weeks. After that I go to Los Angeles with the Pacific Opera, and I do for the first time Azucena. All of these girls back-to-back, and then next summer in July, for the first time, Eboli in French.

BD: I am always glad when Don Carlos is done in French.

FQ: Yes, exactly. I felt if I did not do it now, when was I going to do it? Right after that I go to Los Angeles to do a staged Amneris.

BD: Will there be lots of concerts sprinkled in between these operas?

FQ: Oh, God, and how. Lots, lots.

BD: Do you make a point of only singing a certain number of performances each season?

FQ: That's been a problem. I have controlled that for the last two summers. Last year I took off the month of August, and this year I took off the month of August again. I just needed that time. In the past I just kept going... you just do. But I really needed that time, and I must say that this particular August, it's like I started working so soon. I don't want to start yet. I haven't finished my vacation! [Both laugh] I had family come in for two weeks, and although it was wonderful to see them, I came right in from performances from Israel. It was a thirteen-hour flight non-stop, and I had family members waiting. For two weeks I was entertaining them, and then I realized that I had to start work the next week! So after these performances I have a few days off before I start back. I have to take a quick trip to Berlin for two performances of the Verdi Requiem with Giulini, and then I come back to the Met for Un Ballo.

BD: When you're entertaining family and taking a little time off, do you rest the voice completely?

FQ: Absolutely! I do not sing.

BD: [Mildly shocked] No singing at all???

FQ: No, not a note. I didn't even look at music.

BD: Then how long does it take you to get back into fighting shape?

FQ: That's exactly what I'm doing — fighting it! [Much laughter] I'm fighting it all. I bought a home last summer, which I really enjoy, and that was my month of moving in. I was talking to Cathy Battle because she has a beautiful home in Long Island. She said that at times, all of a sudden you're just pulling yourself away because it's time to go back to work. So, you don't really get to see it that much. I'm only an hour and fifteen minutes away, so this year I'll get to try it out there more.

BD: When you're singing an operatic role, do you make sure it's no more than twice a week or so?

FQ: When you are a very big name you have more control over that, but the Aïda we just did was just a terrible schedule. We did five performances between July 15th and July 25th. That's a lot, and you must remember that we had done, really, six performances (with the dress rehearsal). But it was wonderful.

BD: Do you feel that you're part athlete?

FQ: At times. I'm the most unathletic person. [Bursts out laughing] I just don't like it. I picked up golf, but no, I'm not really athletic. I'm swinging the club, and that's a little enjoyable, but that's as far as I get into athletics.



* * * * *



BD: When you're offered a role, how do you decide if you'll accept it or turn it aside?

FQ: In the past, what I've done is ask my voice teacher, Marinka Gurewich. She is gone now, but I would just call her and ask her what she thought. I would take it down to her and look it over. She knew the repertoire, and she knew my voice as I was with her for about thirteen years, and that was my vehicle.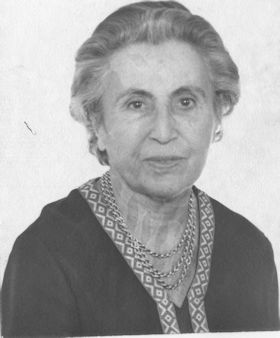 Marinka Gurewich (1902, Bratislava - 23 December 1990, Manhattan) was an American voice teacher and mezzo-soprano of Jewish Czech descent. She is best remembered for teaching several successful opera singers, including Martina Arroyo, Marcia Baldwin, Grace Bumbry, Joy Clements, Ruth Falcon, Florence Quivar, Diana Soviero, Sharon Sweet, among others.

Born Marinka Revész in Bratislava, Gurewich trained as a singer and pianist at the Berlin University of the Arts where she was a pupil of Lula Mysz-Gmeiner. She also studied privately with Elena Gerhardt and Anna von Mildenburg in Munich. Her career as a singer in Germany was hindered by World War II and she fled Europe for the United States in 1940. Prior to the war she had appeared in concerts and recitals in Europe.

After coming to the United States, she appeared in a few recitals and concerts in New York City; but ultimately began devoting her time to teaching. During the 1960s and 1970s she taught on the voice faculties of the Manhattan School of Music and the Mannes College of Music. She continued to teach privately up until her death in 1990.




I would then call my coach, Martin Rich, who also knows the repertoire, and that's how it's been. I have had some weird offers, and I said no to a few... for instance, the Witch in Rusalka. I had an offer to do five Delilahs in concert in Brussels, which is nice, and to record Elijah, so I took that. It's not a bad sized part. In Los Angeles, they're doing The Rake's Progress, and I was offered that role, and I'm still deciding on it.

BD: You would do Baba, the bearded lady?

FQ: Yes, the bearded lady! [Much laughter]

BD: [Stroking his own facial hair] They'll probably give you one of these plastic things, and you can see what those of us who have beards really feel like!

FQ: And you really have one! [More laughter] If I have something like that, I'm out! [Still more laughter]

BD: Do you sing a few trouser roles?

FQ: Never. [Thinking quickly] No, I take that back... I did do Orfeo.

BD: [With a gentle nudge] You don't really want to play a boy?

FQ: [With a big smile] What??? I don't ever think of myself as a boy!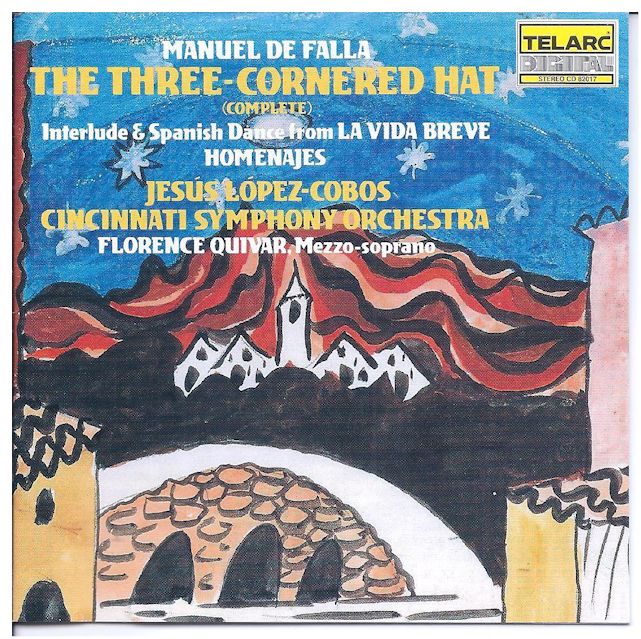 BD: So, if you were offered a role, even if it was in your vocal range, you would turn it down?

FQ: Like what role?

BD: Perhaps Arsace in Semiramide.

FQ: Actually, I was offered that! [Laughs] Marilyn Horne did that role very well. It wasn't about the pants, really, because she's dressed in long flowing robes. It's about agility. My voice has grown, and I find it harder to move the voice in that capacity. I did a couple of Orfeos. I did two in Berlin, and the stage director was very avant-garde. He saves the company money in that he goes into the costume room and picks up old costumes, and makes it creative. I was in a male orchestra costume, except for the tails. Then I did it in Venice, and was in beautiful, beautiful robes.

BD: Tell me about Orfeo. Is he a nice man to play? After all, he is music.

FQ: Yes, oh my God, he's the ultimate music. It was beautiful. I did it with Jesús López-Cobos. We had worked together for the first time in The Damnation of Faust in Los Angeles, and we've done so many things together. It was nice. You're on stage because you're making beautiful music, and you just look down and smile at each other. Really! That's when it's really rewarding, when you're really, really, making beautiful music.

BD: You look down and see the conductor. Do you ever look just a little further and smile at the audience, and have the audience smile back at you?

FQ: On the concert stage, yes, but normally in the opera house it's very dark, so you don't really see faces.

BD: Are you conscious of the audience when you're performing?

FQ: Absolutely, yes. You play off of them. There are times in concerts when something will happen while we're creating. Then, if it's programmed for me, it's not creation, it's rote. You've already done that. But you pick up when things happen outside — be it a bird that flies overhead, or a child who cries — you pick up on that.

BD: That inspires you?

FQ: Yes, it inspires and it makes a difference. It makes it different for you as the creator to interpret differently. You know the basics and you know what you're saying, but there may be a different inflection in the word. It's music, and it may be different tonight than what it will be tomorrow night.

BD: Is it always growing?

FQ: That's what it should do.

BD: Are there any roles or parts that you've sung that you don't want to sing anymore because you've gotten as much out of them as you can?

FQ: Ulrica! [Laughs] She bought my house! [Much laughter] I enjoy very much doing Adalgisa, and I enjoyed very much doing Brangäne. That was a wonderful David Hockney production in Los Angeles. I enjoyed The Italian Girl in Algiers because she's gutsy. Rosina in The Barber of Seville is a ding-bat, but Isabella is interesting.

BD: She runs the show.

FQ: She runs the show. Rosina doesn't, but Isabella is free. She was interesting.

BD: Do you like playing a strong woman?

FQ: Yes.

BD: Does a strong woman on stage speak a little more directly to the women and the men in the audience, than a weak woman or a cardboard character?

FQ: I suppose it's how you speak! I don't know of any wimpy characters that I've done.

BD: That's good when making choices for the career.

FQ: Yes.



* * * * *



BD: You have made some recordings. Do you sing differently for a microphone than you do in the concert hall?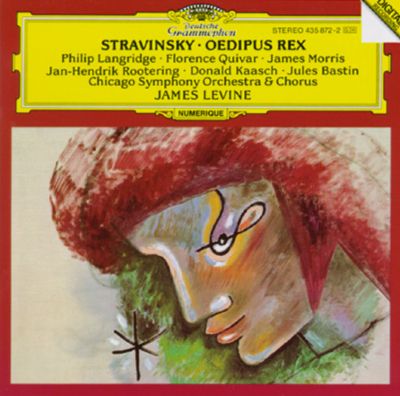 FQ: Yes, I hate recording.

BD: [Shocked] Really???

FQ: Yes. I don't like it. I wish that we could record live because then you get something. But the 'taking' over and over, and over and over again... It breaks the continuation of the energy in a recording when you stop and start, and you go back. You can't continuously go like that. It's hard doing a recording.

BD: Is it not at all like rehearsing, when you do things again and again to get it right for the performance?

FQ: No, because you're putting it down on tape. It's different. You miss the public, and playing off the public. The rooms have different sounds when there are people in there. Of course, they pick prime places to do recordings, and I've sung quite a few. I only have one solo album which is of black negro spirituals, but I'm on many, many other recordings. There are two Verdi Requiems, and in fact we were just talking about it because we recorded Oedipus Rex here at Ravinia last summer with Jimmy, and someone was asking when it was coming out. [See photo at right; also, see my interview with Donald Kaasch.] I had to say that I don't know, but it should be very soon. [Laughs, and then thinks a moment] We recorded Luisa Miller last Spring, and Jimmy said it was wonderful. It should also be coming out any second. Also Gurrelieder with Zubin and the New York Philharmonic, which should be coming out soon.

BD: You say you don't like making recordings, but I assume you are pleased with them when you hear them, and know that people enjoy them.

FQ: Oh yes, absolutely.

BD: That's good. Is there ever a chance that they can become too perfect?

FQ: [Thinks a moment] Probably, but the realm of recording now is all the dials. If something isn't right, they dial up and fix it. It's wonderful to be on recordings, but they're just recording everything over and over. I guess you have comparison shoppers who want to compare what recordings they have.

BD: Do you like the idea that when you record a role that has been recorded a number of times before, you're competing against previous great singers, and even current great singers?

FQ: I never thought about it.

BD: Then when you do the role on stage, do you ever feel that you're competing against your own recording of that role?

FQ: You're competing against your own self every time you get on the stage. You're competing against last night's performance, really.

BD: That encourages you to do your best?

FQ: Oh, absolutely yes. It's funny because when you do a series of four, which is typical with a symphony, the first night is normally to 'get it out', like a last rehearsal. The second one is quite good, and then the last one you're probably tired, and you realize you're not doing this anymore. Then all of the adrenaline pumps up, and you put more into it.

BD: Then, is it nice to be reunited with colleagues at various places and in different works?

FQ: [Laughs] Some colleagues! Some you don't care if you never see them again! That's very seldom, though. For the most part, it's a nice group of people.

BD: Without naming names, if you were offered a role with a conductor or a soprano that you know you didn't like, would you turn it down for that reason?

FQ: That's very small of me but, yes, I would. In fact, that had a lot to do with one offer I had. It's better when you have another choice.

BD: Once you've made the decision to do a part, how long does it take to get it in the throat?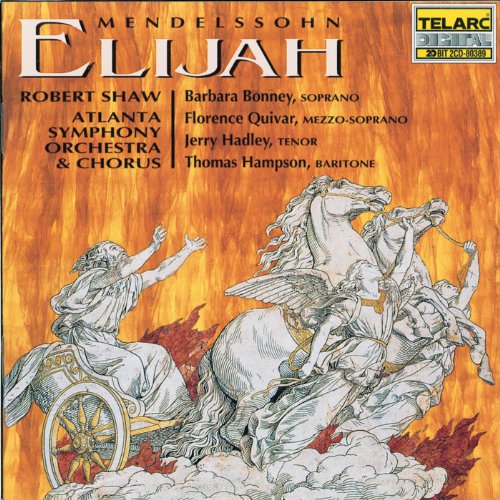 FQ: With the jet age as it is now, we are in an age of instant music. You have to do things in order to compete. You start singing it a while in advance, but jumping from job to job to job, a lot of times you're singing it in your voice during rehearsals.

BD: Is it then more pleasurable to come back to it the second and third production?

FQ: Exactly. With the Elijah, Helmuth Rilling is our conductor, who's obviously German. This production started out to be in English, which for my taste would be feasible. It's a very long piece, and with everyone singing clearly enough, that would make it more enjoyable for the audience. But he said he wanted to do it in German, and when we came in, he was surprised to know that we do it in English or in German. My previous experience was with James Levine years ago at the May Festival, and José van Dam was the Elijah, which was absolutely breath-taking. He speaks English well, but it's not his mother-tongue, and he didn't have command of it, so then we all had to learn it in German.

BD: Would you ever sing operas in translation? [Vis-à-vis the recording shown at right, see my interviews with Barbara Bonney, Jerry Hadley, Thomas Hampson, and Robert Shaw.]

FQ: I have, actually. I did a production of Carmen, and it was so crazy. It was the only time I ever did it, and it was in Caracalla in Rome, and it was in Italian. I kept calling and asking if they were sure it was to be in Italian, and they said yes. I worked and worked and worked, and when I got there, the director said, "Let's do it in French." I insisted that they decide right away before I'd gotten into a long stay in a hotel for rehearsals, because I don't speak French. My French is fantastic when I've worked on it, but I hadn't worked on it. I had worked on it in Italian. I did not have that recall to sing it like that, so then they said they would do it in Italian. I have, by the way, done Così in English.

BD: Do you find any special communication when you are singing English to people who understand the English, or would you rather have the communication of the Italian with Mozart?

FQ: Yes. The feeling with Elijah is that it was first sung in English, so in German, even though it's not our mother-tongue, we've sung it in English so often that you have to change it around and the inflection is different.

BD: Let me turn the question around. When you're performing in Europe, you know that the audience is understanding each word that you're singing.

FQ: You work very hard to have it done well, and make your diction clear.

BD: Are the audiences different from Europe to America?

FQ: Yes, they are. For example, in Spain in the summer, it was really nice. When they love something, it was [claps in a Spanish dance rhythm] during the applause. Then, you go into certain countries and get a cold audience one time, and then they're very warm another time. But yes, there is a difference, though I can't put my finger on just what it is between the countries.

BD: Is there anything you can do if the audience is cold to bring them in, or draw them out?

FQ: Yes, particularly in a recital when you're one on one. I have not done recitals in Europe, but I have one coming up. Here, maybe I could speak to them. It's funny when you say something, even if it's no more than, "It's hot in here." They become relaxed, and then you become relaxed.

BD: How relaxed should an audience get before the performance of a concert work?

FQ: [Thinks a moment] Relaxed to be like a sponge to absorb, I suppose.

BD: The question I often ask is, where's the balance between the artistic achievement and an entertainment value?

FQ: I guess it's about fifty-fifty. There are those things that you do that you know people will like, and you entertain along the way.



* * * * *



BD: When you're setting up a recital you have this huge amount of song literature. How do you decide what will be in each group?

FQ: I coached and studied with Maureen Forrester, whose repertoire is extensive. She gave wonderful master classes at the Philadelphia Musical Academy, which is now the Philadelphia College of Performing Arts. We want to start off in chronological order of composers, and she said the first thing you do when you do a recital is something that makes a statement when you come out on the stage. There's an interesting series in Pasadena. It was advertised as being opera stars, so there was a bit of opera on each one. Mine was in March, and I began with a beautiful group of Purcell. Then I went to a nice group of Brahms sung traditionally, and then I did O mio Fernando from La Favorita.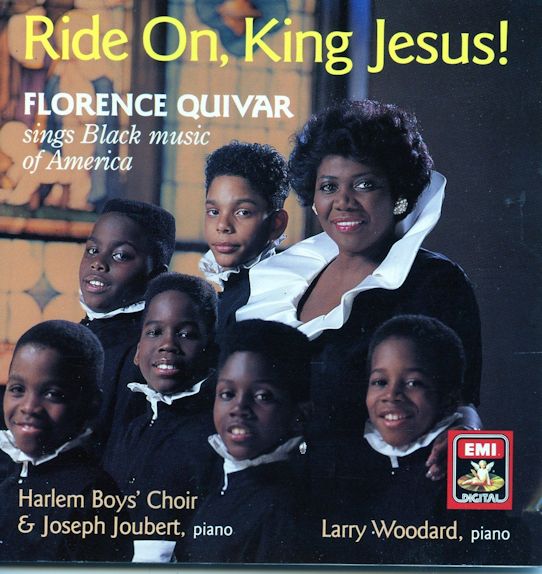 BD: This is another of the operas I would like to see in the original French. So, did you do O, mio Fernando, or Oh, mon Fernand?

FQ: I've done it in concert version, and we did it in Italian. Then after the intermission, I came back and sang the two Charlotte arias from Werther, and then a beautiful group of Fauré, and Negro Spirituals.

BD: Are you expected to do Spirituals on your programs?

FQ: EMI would probably expect me to do some since I recorded them, but my mother was a fantastic musician, and started me at the age of six with singing them. My sister also has a very beautiful voice, and in those days we also had a chorus that trained in the house. So, I would be in the kitchen cooking and singing along with them. I do enjoy doing the Spirituals, and I've never done a recital that I didn't end with Spirituals.

BD: Is singing still fun?

FQ: Yes. It's wonderful. Sometimes you come off the stage and you're still singing, and I've been impressed. It could have been a wonderful evening. You're giving all of this energy, you're using your body, you're using your soul, you're using your mind, and it's exhausting, and sometimes you just come off and still sing. But it varies.

BD: Are you optimistic about the whole future of music and concert life?

FQ: [Sighs] We're in terrible trouble with the arts. I hear this when talking to friends in various orchestras who are in such financial straits... Toronto, which was a very solid orchestra, Detroit, smaller ones too. As performers, our jobs are not necessities, we're a luxury, and when people don't have food, or they don't have this or that, then the arts will suffer. So, I'm optimistic just how far we can go with the economy the way it is, and a lot of places are doing very, very good music. However, I'm disappointed with a lot of performance standards in a lot of places. The quality is not great.

BD: At whose doorstep can we lay the blame for that?

FQ: It is several things. Partly, it is the jet age. People are coming fresh out of school — and that is not saying young people cannot sing well. We all started at some point — but when you have to keep up, and you indeed have to keep jet-hopping all over the place if you want to stay in the race, because somebody else will take it. So, we do not allow the artists to develop their crafts, and there are things that a lot of people do that they shouldn't be singing.

BD: The music that you sing, is it for everyone?

FQ: My repertoire, you mean? I like all types of music myself.

BD: Thank you for being a singer, and for speaking with me today.

FQ: Oh, I enjoyed it. You made it very, very easy. Thank you.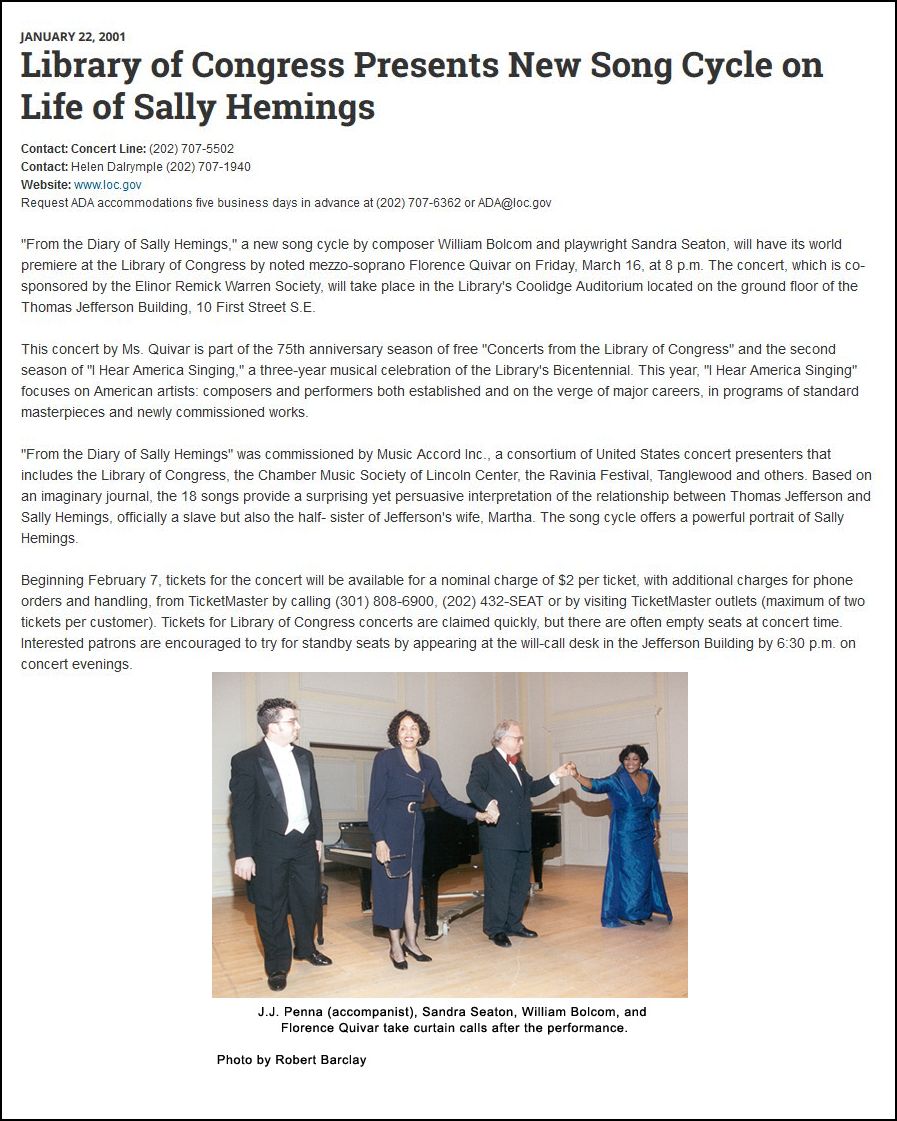 See my interviews with
Elinor Remick Warren
, and
William Bolcom
See my interviews with
Simon Estes
, and
Carol Vaness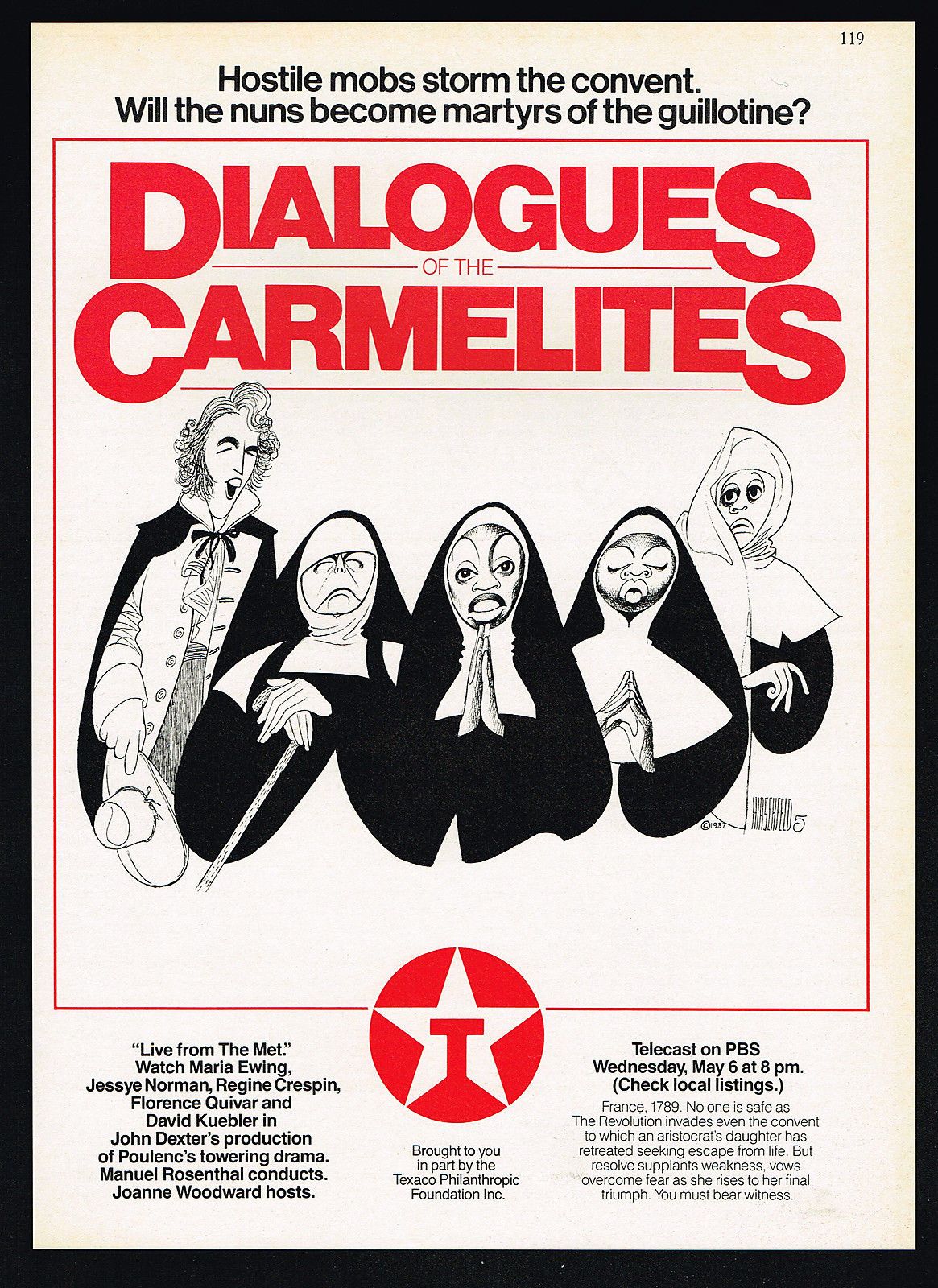 Artists drawn are shown (l-r) Kuebler,
Crespin
, Norman, Quivar, Ewing; also see my interview with
Rosenthal
.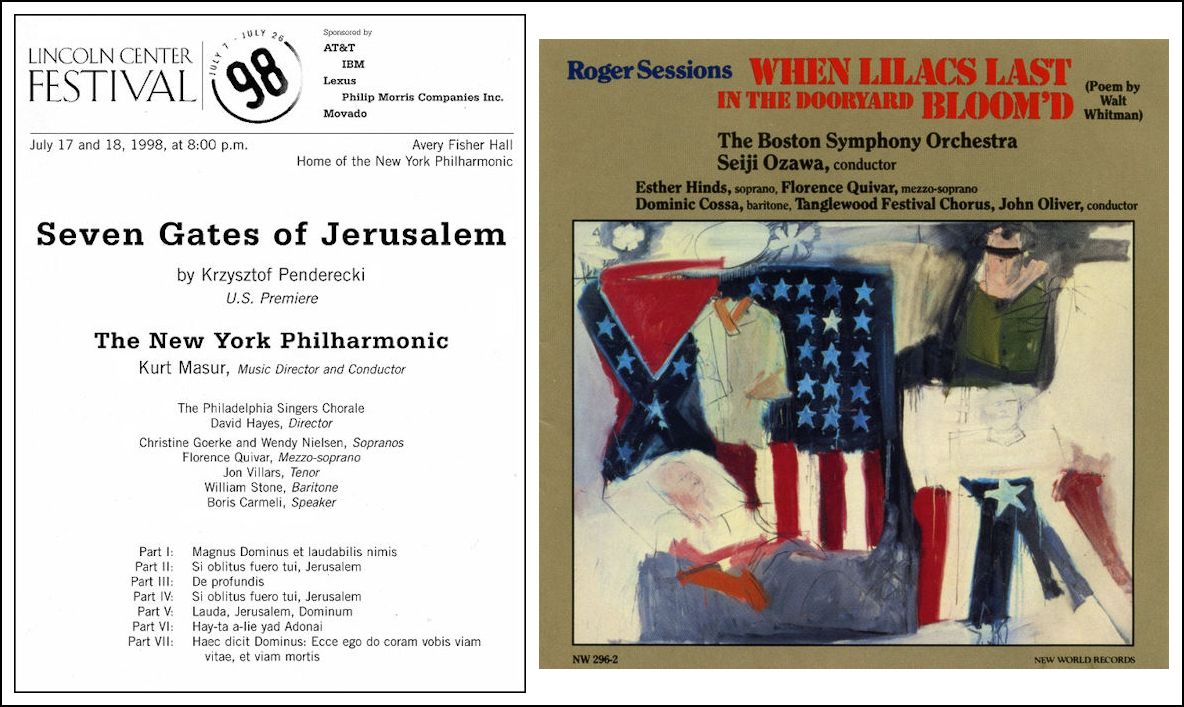 See my interviews with
Krzysztof Penderecki
, and
Kurt Masur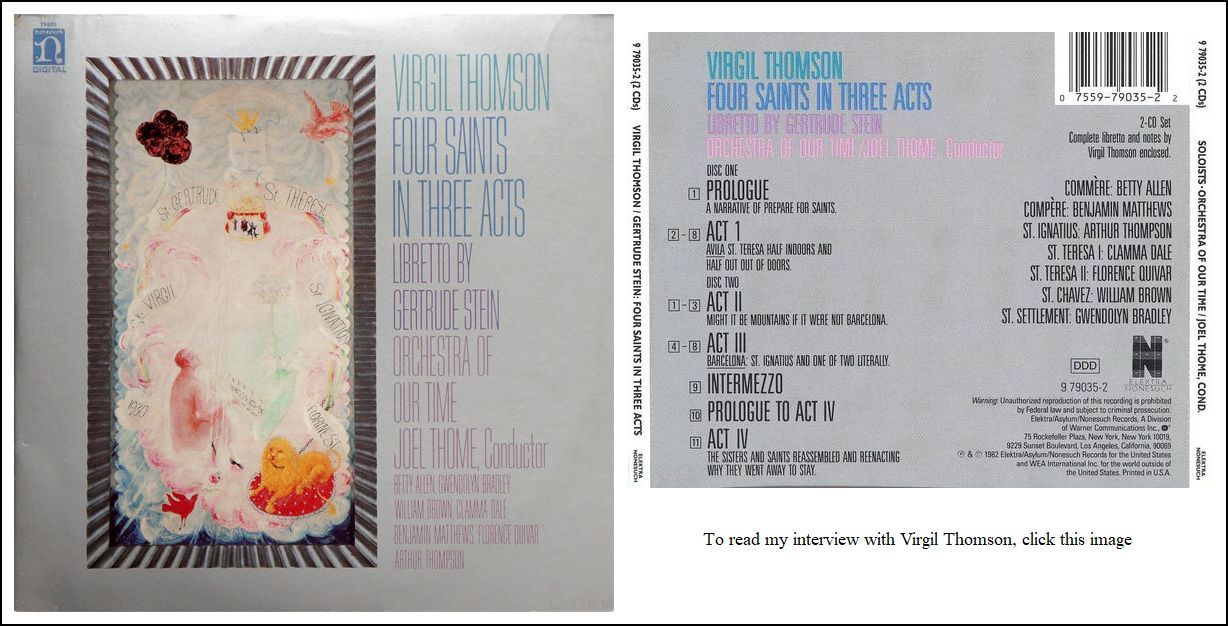 © 1992 Bruce Duffie

This conversation was recorded at the Ravinia Festival in Highland Park, Illinois, on August 24, 1992. Portions were broadcast on WNIB three months later, and again in 1994, 1997, and 1999. This transcription was made in 2018, and posted on this website at that time. My thanks to British soprano Una Barry for her help in preparing this website presentation.

To see a full list (with links) of interviews which have been transcribed and posted on this website, click here.

Award - winning broadcaster Bruce Duffie was with WNIB, Classical 97 in Chicago from 1975 until its final moment as a classical station in February of 2001. His interviews have also appeared in various magazines and journals since 1980, and he now continues his broadcast series on WNUR-FM.

You are invited to visit his website for more information about his work, including selected transcripts of other interviews, plus a full list of his guests. He would also like to call your attention to the photos and information about his grandfather, who was a pioneer in the automotive field more than a century ago. You may also send him E-Mail with comments, questions and suggestions.