Judith Blegen (April 27, 1943, Lexington, Kentucky) is an American soprano, particularly associated with light lyric roles of the French, Italian and German repertories.

Blegen was raised and attended high school in Missoula, Montana, during which time she began voice lessons with John L. Lester, head of the voice department at the University of Montana. She studied first the violin with Toshiya Eto, and later voice at the Curtis Institute of Music in Philadelphia, with Eufemia Giannini-Gregory, and later in Rome, with Luigi Ricci. She made her operatic debut in Nuremberg, Germany, as Olympia in

The Tales of Hoffmann

, in 1965, where she subsequently sang Lucia, Susanna, and Zerbinetta. That same year, she appeared in Spoleto, Italy, as Mélisande in

Pelléas et Mélisande

.

She made her debut at the Vienna State Opera, as Rosina in

The Barber of Seville

, in 1968, and the following year appeared at the Santa Fe Opera, as Emily in the premiere of Gian Carlo Menotti's

Help, Help, the Globolinks!

, a role requiring her both to sing and play the violin. Her New York Metropolitan Opera debut took place on January 19, 1970, as Papagena in

The Magic Flute

. She sang there over 200 performances of 19 roles, including Marzelline, Zerlina, Nanetta, Sophie, Adina, Gilda, Oscar, Juliette, Blondchen, Gretel, and Adele. She made her debuts at the London Opera House in London, in 1975, and at the Palais Garnier in Paris, in 1977.

She appeared on

The Tonight Show

Starring Johnny Carson on December, 20, 1979, [

YouTube image shown below

] where she performed the Christmas carol, O Holy Night.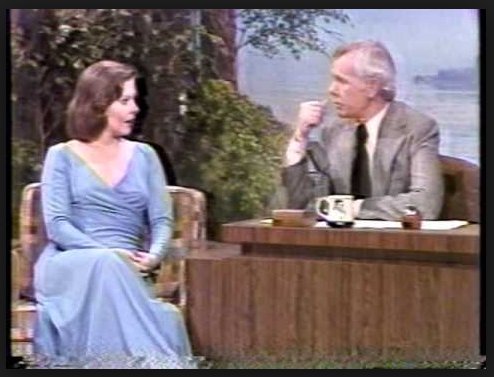 A singer with a radiant voice, polished musicianship, and charming stage presence, she retired in 1991. She is married to former Metropolitan Opera concertmaster Raymond Gniewek.

She is a 1983 recipient of the Montana Governor's Arts Award.


* * * * *

Judith Blegen at Lyric Opera of Chicago

1973 -

Rosenkavalier

(Sophie) with Ludwig/

Dernesch

, Berthold,

Sotin

, Gutstein, Merighi,

Andreolli

,

Zilio

,

Gordon

,

Voketaitis

;

Leitner

1978 -

Don Pasquale

(Norina) with Evans,

Kraus

,

Stilwell

;

Pritchard

1979 -

Rigoletto

(Gilda) with Manuguerra/

Elvira

/Salvadori, Pavarotti, Gill,

Kuhlmann

;

Chailly

1986-87 [Opening Night] -

Magic Flute

(Pamina) with

Araiza

, Nolen, Salminen, Serra,

Stewart

;

Slatkin

,

Everding

-- Names which are links refer to my interviews elsewhere on this website. BD