Stafford Dean



Born Surrey, 20 June 1937.

English bass-baritone.

Stafford Dean had a notable international career, particularly singing Mozart roles in the world's major houses. However, his repertoire was far more varied than that suggests. He had a lengthy association with Scottish Opera, as well as with ENO and Glyndebourne.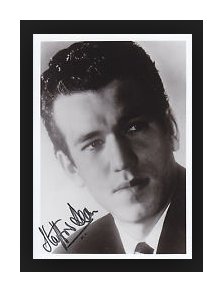 He studied at the Royal College of Music under Gordon Clinton, and continued to work privately with Howell Glynne and Otakar Kraus. He joined Sadler's Wells in 1964, remaining with the company for the next six years, singing a variety of bass roles in London and on tour. His debut was as Zuniga, and he soon added Colline, Truffaldino, Leporello, Sarastro, Sparafucile, Rocco, Padre Guardiano, Daland, and Pluto in Monteverdi's

Orfeo

. In 1967 he created the role of Samuel Breze in

A Penny for a Song

by Richard Rodney Bennett. During this period, roles at Glyndebourne included the Magistrate in

Werther

and Rochefort in

Anna Bolena

.

His debut at Covent Garden came in 1969, as Masetto, followed by the He-Ancient in

The Midsummer Marriage

. Major roles he sang at the Royal Opera House in later seasons included Narbal in

The Trojans

, Leporello, Figaro, Don Alfonso, Rangoni, Gessler in

Guillaume Tell

, Bottom, and Alfonso d'Este in

Lucrezia Borgia

(with Joan Sutherland). In 1987 he sang the Prime Minister in the British première of

The King Goes Forth to France

by Aulis Sallinen. He also sang Don Alfonso at Glyndebourne and Don Pedro in Beatrice and Benedict at ENO. Roles with Welsh National included Sarastro and a notable performance as Philip II in

Don Carlos

.

His debut with Scottish Opera came in 1970, as Leporello, and he appeared with the company frequently over the next thirty years, in a wide range of parts by a varied list of composers including Monteverdi, Mozart, Beethoven, Donizetti, Tchaikovsky, Dvořák and Strauss. He created the double role of Cardinal Beaton and David Riccio in

Mary, Queen of Scots

by Thea Musgrave in 1977, and he also created the King of Portugal in

Inés de Castro

by MacMillan in 1996.

His international work began in 1971 with performances of Leporello in Stuttgart, then at the Munich Festival, both in stagings by Gunther Rennert. He soon afterwards sang in Hamburg, Berlin. Prague and Bordeaux. His career developed rapidly with appearances in most of the major houses, particularly in the roles of Figaro and Leporello, which he sang in Cologne, Hamburg, Munich, Amsterdam, Vienna, Tokyo, San Francisco, Paris and Aix-en-Provence. He also sang Figaro in Chicago (1975) and at the New York Met (1976).

His recordings include Abednego in Britten's own recording of

The Burning Fiery Furnace

. He also recorded Rochefort in

Anna Bolena

, Pluto in

Il ballo delle ingrate

, Trulove in

The Rake's Progress

, Tiresias in

Oedipus Rex

, Marti in

A Village Romeo and Juliet

and Pirro in

I Lombardi

. While

Inés de Castro

was televised by the BBC, the tape has never been made available commercially. The TV showing of the Covent Garden

Lucrezia Borgia

in 1980 was subsequently released, and is seen farther down on this webpage.

Revised 7 April 2012. [Adapted from the Opera Scotland website]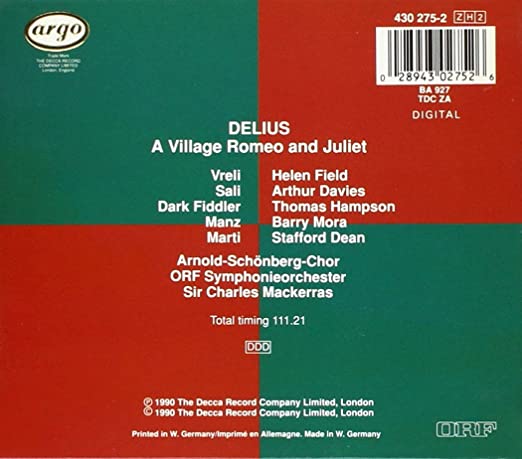 See my interviews with
Thomas Hampson
and
Sir Charles Mackerras
-- Names which are links anywhere on this page refer to my interviews elsewhere on this website. BD